20 Greenest Colleges in the U.S.
Aug. 11, 2015 11:02AM EST
Business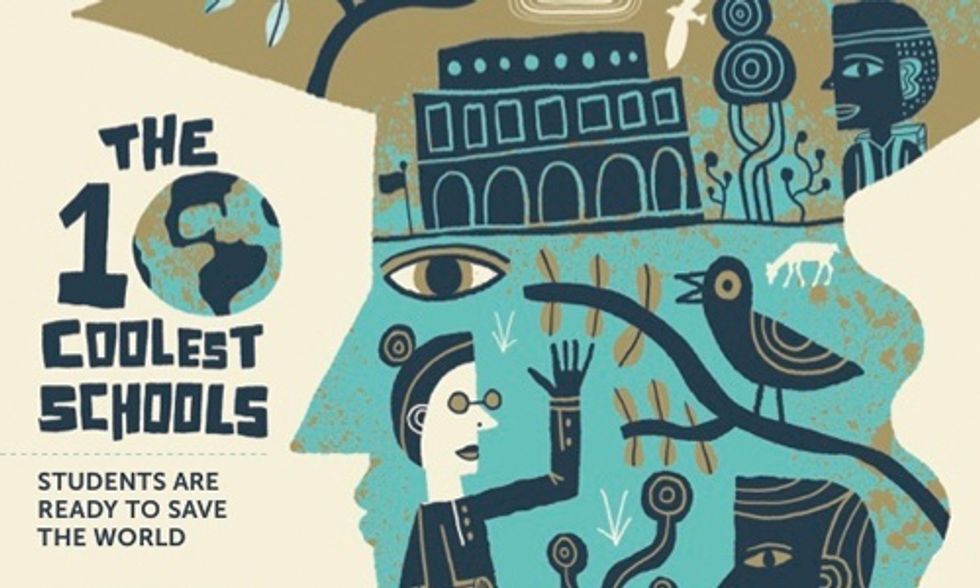 Which schools are shaping our eco-leaders of tomorrow? Each year, Sierra—the Sierra Club's magazine—ranks the greenest colleges and universities in the country, and by the looks of this year's list, many of those schools are in California.
Announcing our ninth annual ranking of America's greenest colleges! Did your school make the list? http://t.co/fQMvh4ZMew #coolschools

— Sierra Magazine (@Sierra_Magazine) August 11, 2015
According to Sierra's ninth annual "Cool Schools" index, four out of the top 10 greenest call the Golden State home. This year's winner—the University of California, Irvine—has appeared on the top 10 for six consecutive years and marks its second year in a row in the top slot.
The magazine recognized UC Irvine for its three on-campus solar projects, a 19-megawatt turbine cogeneration plant and for consistently exceeding its energy-efficiency goals. The entire University of California system has a goal of becoming carbon neutral by 2025, with UC Irvine quadrupling its use of solar power in the past year, adding 11,700 panels in June to reduce its annual carbon emissions by 1,500 metric tons, the report stated. The school also debuted UCI OCEANS, a multidisciplinary effort to save marine life.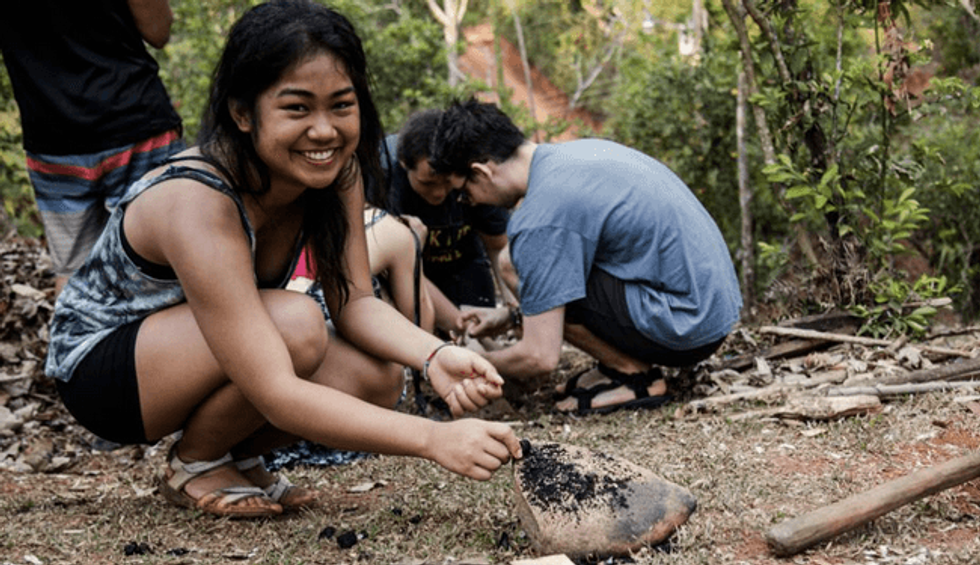 Sierra
According to Sierra, the UC Irvine also diverts 80 percent of campus waste, gets its energy from clean sources and offers students and employees train rebates, bus-­pass discounts and a free shuttle in order to ditch the car.
Wendell Brase, administrative vice chancellor at University of California Irvine, told Southern California Public Radio that the college doubled its energy efficiency from 1993 levels. "I think perhaps UC Irvine's done more than any university that I know of in showing just how far deep energy efficiency can go in reducing our carbon footprint. We're less than a year short of proving that it's possible to reduce energy use per square foot by 50 percent compared to the baseline we started with when we really started focusing on this about two decades ago," Brase said.
Brase added that the savings achieved by increased efficiency are reason enough for his campus to go green: "If we weren't motivated at all to be green or sustainable or environmentally conscious and just did what we've done for reasons of saving taxpayer dollars and tuition payer dollars, it would still have made perfect sense to do it all."
A report from the Princeton Review found that a strong majority of college-bound students are seeking schools with a commitment to sustainability.
Here are the top 20 schools. Check out this link for a complete ranking of all 153 schools.
1. University of California, Irvine
2. University of California, Davis
3. University of Wisconsin—Oshkosh
4. Colorado State University (Fort Collins, CO)
5. Oberlin College (Oberlin, OH)
6. University of Connecticut
7. University of California, San Diego
8. University of Washington, Seattle
9. Lewis & Clark College (Portland, OR)
10. University of California, Berkeley
11. University of South Florida (Tampa, FL)
12. Green Mountain College, (Poultney, VT)
13. Arizona State University (Tempe, AZ)
14. Middlebury College (Middlebury, VT)
15. University of North Carolina at Chapel Hill
16. Dickinson College (Carlisle, PA)
17. College of the Atlantic (Bar Harbor, ME)
18. University of California, Santa Barbara
19. Colby College (Waterville, ME)
20. Portland State University (Portland, OR)
"Young people understand the need to confront climate disruption and jump-start our economy. That's why students across the country have joined the Sierra Student Coalition's Seize the Grid campaign—demanding 100 percent localized clean energy on campuses," said Karissa Gerhke, national director of the Sierra Student Coalition.
"'Cool Schools' is a showcase of campuses taking concrete steps toward those goals. We look forward to working with these schools in taking the next step and committing to 100 percent clean energy," Gerhke added.
To come up with the list, 153 four-year, degree-granting undergraduate colleges and universities were rated based on a extensive questionnaire about their campus sustainability practices. The survey, called the Campus Sustainability Data Collector, was created by the Sierra Club, Association for the Advancement of Sustainability in Higher Education (AASHE), Sustainable Endowments Institute (SEI) and Princeton Review.
"We're so inspired to see how colleges are taking the lead on addressing climate change," said Avital Andrews, Sierra magazine's lifestyle editor. "From building green to saving water to offering hundreds of eco-classes, these schools' efforts are profound, and are changing not only the campus grounds, but also the minds of the students they're educating."
Each year, this is the issue of @sierra_magazine that I work hardest on. And it's finally here! #coolschools pic.twitter.com/gdQph56Xss

— Avital Andrews (@avitalb) August 10, 2015
YOU MIGHT ALSO LIKE
Students Demand Aramark Serve Sustainably Caught Tuna
Victory! University of Washington Divests from Coal
Unity College Students Are Putting Biodiversity Loss and Global Warming Into Focus
EcoWatch Daily Newsletter