This website uses cookies to ensure you get the best experience while browsing it. By clicking 'Got It' you're accepting these terms.
Will Apple Challenge Tesla in the Electric Car Market?
Feb. 16, 2015 10:43AM EST
Business
Apple has been leading the way towards a renewable energy future for many years. Just last week the company announced it will partner with First Solar to build a 280-megawatt solar energy farm in Monterey, California. With Tesla moving beyond the auto industry into renewable energy generation in its partnership with SolarCity, it's not surprising that Apple is branching out, too.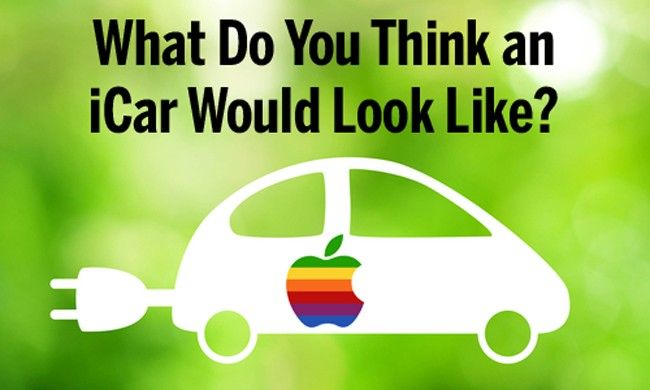 Apple reportedly has a team of about 100 engineers developing an electric car. The project, codenamed Titan, is seen as a logical next step for the tech giant. Tesla CEO Elon Musk has said electric cars "are the future" and this year's International Auto Show saw a significant increase in electric vehicles on display.
The move would put Apple in competition with automakers like Tesla and Chevrolet, which just announced last week that it will produce its next-generation electric vehicle. Volkswagen bought last week fuel cell technology from Ballard Power Systems, as it ramps up its plans to market a hydrogen vehicle.
Apple CEO Tim Cook approved the project a year ago and appointed Steve Zadesky, vice president of product design, to lead the team. Zadesky, who is a former Ford engineer, seems like a natural choice. The Titan team is said to be comprised of several people who have experience in vehicle design, including Marc Newson, who designed a concept car for Ford, according to Dezeen.
It's possible Apple will not develop the product to market (the company often does research and development into products it will never sell), but it makes sense that they would be working on one. "Many technologies used in an electric car, such as advanced batteries and in-car electronics, could be useful to other Apple products, including the iPhone and iPad," said the Wall Street Journal.
Based on the number of people working on the project and the fact that Apple executives flew to Austria to meet with contract manufacturers for high-end cars, it appears the company is serious about the project. Apple would not be the first tech giant to develop a vehicle. Google has been working on an autonomous all-electric vehicle for several years.
Musk has lamented how expensive it is to develop and manufacture a car. Luckily for Silicon Valley giants like Apple and Google, they have the capital. Apple reported holding $178 billion in cash as of Dec. 27, 2014, according to the Wall Street Journal. The zero-emissions vehicle market is rapidly expanding. No matter who ends up developing the first mass-produced electric vehicle, the more companies working on it the better, especially tech giants like Apple and Google.
YOU MIGHT ALSO LIKE
Look Out Utility Companies: Tesla is Disrupting More Than Just the Auto Industry
Tim Cook: New Solar Farm Will Be Apple's 'Biggest, Boldest and Most Ambitious Project Ever'
EcoWatch Daily Newsletter
BruceBlock / iStock / Getty Images
Thanks to their high concentration of powerful plant compounds, foods with a natural purple hue offer a wide array of health benefits.
Environmental Investigation Agency
Last week, the Peruvian Palm Oil Producers' Association (JUNPALMA) promised to enter into an agreement for sustainable and deforestation-free palm oil production. The promise was secured by the U.S. based National Wildlife Federation (NWF) in collaboration with the local government, growers and the independent conservation organization Sociedad Peruana de Ecodesarrollo.
Pixabay
Leaked documents show that Jair Bolsonaro's government intends to use the Brazilian president's hate speech to isolate minorities living in the Amazon region. The PowerPoint slides, which democraciaAbierta has seen, also reveal plans to implement predatory projects that could have a devastating environmental impact.
XL CATLIN SEAVIEW SURVEY / THE OCEAN AGENCY
Hope may be on the horizon for the world's depleted coral reefs thanks to scientists who successfully reproduced endangered corals in a laboratory setting for the first time, according to Reuters.
Last week we received positive news on the border wall's imminent construction in an Arizona wildlife refuge. The Trump administration delayed construction of the wall through about 60 miles of federal wildlife preserves.
PhotoAlto / Frederic Cirou / Getty Images
Drinking water treated with fluoride during pregnancy may lead to lower IQs in children, a controversial new study has found.
National Institude of Allergy and Infectious Disease