This website uses cookies to ensure you get the best experience while browsing it. By clicking 'Got It' you're accepting these terms.
Will Apple Challenge Tesla in the Electric Car Market?
Feb. 16, 2015 10:43AM EST
Apple has been leading the way towards a renewable energy future for many years. Just last week the company announced it will partner with First Solar to build a 280-megawatt solar energy farm in Monterey, California. With Tesla moving beyond the auto industry into renewable energy generation in its partnership with SolarCity, it's not surprising that Apple is branching out, too.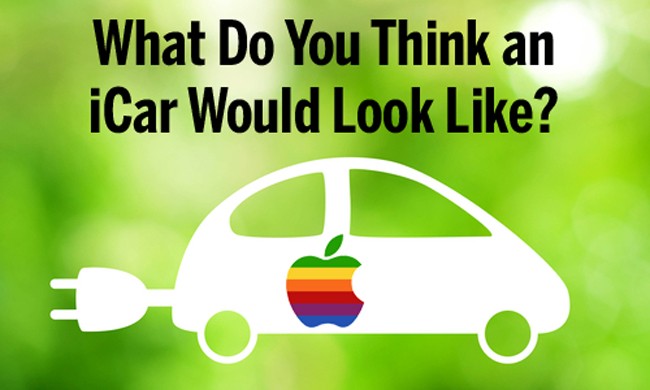 Apple reportedly has a team of about 100 engineers developing an electric car. The project, codenamed Titan, is seen as a logical next step for the tech giant. Tesla CEO Elon Musk has said electric cars "are the future" and this year's International Auto Show saw a significant increase in electric vehicles on display.
The move would put Apple in competition with automakers like Tesla and Chevrolet, which just announced last week that it will produce its next-generation electric vehicle. Volkswagen bought last week fuel cell technology from Ballard Power Systems, as it ramps up its plans to market a hydrogen vehicle.
Apple CEO Tim Cook approved the project a year ago and appointed Steve Zadesky, vice president of product design, to lead the team. Zadesky, who is a former Ford engineer, seems like a natural choice. The Titan team is said to be comprised of several people who have experience in vehicle design, including Marc Newson, who designed a concept car for Ford, according to Dezeen.
It's possible Apple will not develop the product to market (the company often does research and development into products it will never sell), but it makes sense that they would be working on one. "Many technologies used in an electric car, such as advanced batteries and in-car electronics, could be useful to other Apple products, including the iPhone and iPad," said the Wall Street Journal.
Based on the number of people working on the project and the fact that Apple executives flew to Austria to meet with contract manufacturers for high-end cars, it appears the company is serious about the project. Apple would not be the first tech giant to develop a vehicle. Google has been working on an autonomous all-electric vehicle for several years.
Musk has lamented how expensive it is to develop and manufacture a car. Luckily for Silicon Valley giants like Apple and Google, they have the capital. Apple reported holding $178 billion in cash as of Dec. 27, 2014, according to the Wall Street Journal. The zero-emissions vehicle market is rapidly expanding. No matter who ends up developing the first mass-produced electric vehicle, the more companies working on it the better, especially tech giants like Apple and Google.
YOU MIGHT ALSO LIKE
Look Out Utility Companies: Tesla is Disrupting More Than Just the Auto Industry
Tim Cook: New Solar Farm Will Be Apple's 'Biggest, Boldest and Most Ambitious Project Ever'
KarinaKnyspel / iStock / Getty Images
2018 saw a number of studies pointing to the outsized climate impact of meat consumption. Beef has long been singled out as particularly unsustainable: Cows both release the greenhouse gas methane into the atmosphere because of their digestive processes and require a lot of land area to raise. But for those unwilling to give up the taste and texture of a steak or burger, could lab-grown meat be a climate-friendly alternative? In a first-of-its-kind study, researchers from the Oxford Martin School set out to answer that question.
Three scissor-tailed flycatcher fledglings in a mesquite tree in Texas. Texas Eagle / CC BY-NC 2.0
By Gary Paul Nabhan
President Trump has declared a national emergency to fund a wall along our nation's southern border. The border wall issue has bitterly divided people across the U.S., becoming a vivid symbol of political deadlock.
PeopleImages / E+ / Getty Images
By Daniel Ross
Hurricane Florence, which battered the U.S. East Coast last September, left a trail of ruin and destruction estimated to cost between $17 billion and $22 billion. Some of the damage was all too visible—smashed homes and livelihoods. But other damage was less so, like the long-term environmental impacts in North Carolina from hog waste that spilled out over large open-air lagoons saturated in the rains.
Hog waste can contain potentially dangerous pathogens, pharmaceuticals and chemicals. According to the state's Department of Environmental Quality, as of early October nearly 100 such lagoons were damaged, breached or were very close to being so, the effluent from which can seep into waterways and drinking water supplies.
This picture taken on May 21, 2018 shows discarded climbing equipment and rubbish scattered around Camp 4 of Mount Everest. Decades of commercial mountaineering have turned Mount Everest into the world's highest rubbish dump as an increasing number of big-spending climbers pay little attention to the ugly footprint they leave behind. DOMA SHERPA / AFP / Getty Images
China has closed its Everest base camp to tourists because of a buildup of trash on the world's tallest mountain.