This website uses cookies to ensure you get the best experience while browsing it. By clicking 'Got It' you're accepting these terms.
Why You Should Drink Organic Coffee
Aug. 04, 2014 11:41AM EST
Popular
For most Americans, waking up with a fresh cup of coffee is the only way to get out of bed. But next to organic strawberries and organic cereal, you might be forgetting about pesticide-free coffee.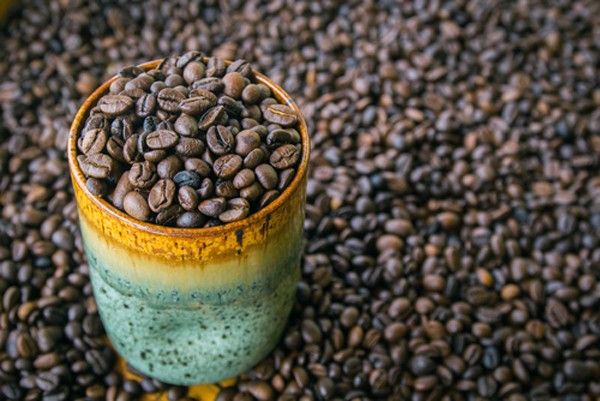 Photo credit: Shutterstock
Recently, coffee has appeared on a number of lists for containing pesticides. Some groups and articles suggest agrochemicals used on stems and leaves could affect coffee beans, "in which case coffee beans could be carrying their residues." Meanwhile other studies find the high roasting temperatures eliminate most pesticide residues, although in one study "green, roasted and instant coffee samples" treated with insecticide directly on the leaves contained residues.
While the health risks on the consumer are likely minimal and still a matter of debate, there's no question about the impacts of pesticides on the environment and farm workers.
Coffee is one of the largest and most important crops in the world, worth roughly $16.5 billion in the U.S. alone. The International Coffee Organization estimates there are nearly 26 million people employed in the coffee business across 52 countries. Next to Brazil and the European Union, the United States is one of the largest consumers of coffee and the largest market for organic coffee. Still, you might think organic coffee (farmed without the use of pesticides) would be close to conventional coffee in numbers. But organic coffee only accounts for 6.6 percent of the world's harvested coffee.
It's no wonder organic coffee hasn't taken the coffee world over. In "Organic coffee: Why Latin America's farmers are abandoning it" Ezra Fieser reports that farmers can get roughly 485 pounds more coffee from one acre, applying 250 pounds of chemical fertilizer per acre. Compare this to 285 pounds on an organic farm. He adds, Latin American farmers had made the switch to organic crops but they couldn't sell their coffee at the higher price. "From Mexico to Costa Rica, at least 10 percent of growers [defected] in the past three years."
Growing conventional coffee will also be affected by climate change. According to the International Trade Centre, climate change will mean an increase in pests and diseases. This could mean a greater dependence on pesticides and possibly even more coffee grown under irrigation, which would mean water supplies would also suffer.
The use of pesticides continues to add to soil erosion and polluted waters from soil runoff. And there's still another problem with pesticides. According to the IFC, it's estimated that in Africa alone, "there could be as much as 50,000 tons of obsolete pesticides" stored in hazardous stockpiles. The problem with disposal of pesticide is difficult because it can cost $3,000 to $5,000 per ton to remove. But, because the materials are not all the same, there's "no blanket solution."
Although studies have been conflicted on pesticide residues in drinking coffee, there's a bigger consensus when it comes to farmer safety. In a recent study, scientists surveyed a random sample of 81 coffee farmers in eastern Jamaica where coffee production employs "more than 50,000 people and contributes 7 percent of the island's agricultural earnings."
In the study 78 percent of the farmers experienced symptoms related to pesticide handling, including "dizziness, headaches, difficult breathing and tightness in the chest." Much of this could be attributed to improper handling and little to no training on pesticide handling—a common problem in countries with no oversight or regulation. In four of the observation sessions, not a single farmer used protection like a facemask or rubber gloves. Battling pests like the coffee cherry borer and coffee rust is much easier if you have a toxic pesticide to kill them. Unfortunately a number of pesticides being used have been linked to animal and wildlife deaths and in some cases human deaths.
For millions of coffee aficionados, the coffee of choice comes from Starbucks. It's true Starbucks is one of the largest purchasers of coffee. They have made it their mission to provide fairtrade coffee and report that 95.3 percent of their coffee is ethically sourced. Still, organic coffee is harder to come at a Starbucks because not only 1.1 percent of Starbucks' coffee is organic.
All the types of coffee labels could make your head spin more than a quadruple shot espresso. There's organic, fairtrade, shade-grown (which mean the coffee is grown under shade, signifying its commitment to the rainforest). Utz-certified coffee provides traceability programs and fair labor for farm workers and an "appropriate and modest use of fertilizers, pesticides, water and energy. Almost half of all fairtrade is certified organic as well. But on the issue of pesticides, if you want organic you'll still want to verify the USDA organic label, as there are strict rules for any imports being labeled organic.
You Might Also Like
Why Shade Grown Coffee Is Better
Climate Change Causes Spike in Coffee Prices
EcoWatch Daily Newsletter
A new rule that ends limits for hog slaughtering speeds could increase animal suffering, advocates warn. kickers / iStock / Getty Images Plus
Trump's U.S. Department of Agriculture (USDA) finalized a new hog slaughtering rule Tuesday that environmental and food safety advocates warn could harm animals, plant workers and public health, Reuters reported.
Prehistoric and historic walrus skulls, tusks and bone fragments often wash ashore on the southern coast of Snæfellsnes peninsula in Iceland. Hilmar J. Malmquist
A unique subpopulation of ancient walrus in Iceland was likely hunted to extinction by Vikings shortly after arrival to the region, according to new research.
Drivers make their way on the US 101 freeway on Aug. 30 in Los Angeles, California. Mario Tama / Getty Images
In its latest move to undermine action on the climate crisis, the Trump administration will formally rescind California's waiver to set stricter auto emissions standards under the Clean Air Act.
Brazilians living in The Netherlands organized a demonstration in solidarity with rainforest protectors and against the president of Brazil, Jair Bolsonaro on Sept. 1 in The Hague, Netherlands. Romy Arroyo Fernandez / NurPhoto / Getty Images
By Tara Smith
Fires in the Brazilian Amazon have jumped 84 percent during President Jair Bolsonaro's first year in office and in July 2019 alone, an area of rainforest the size of Manhattan was lost every day. The Amazon fires may seem beyond human control, but they're not beyond human culpability.
Author, social activist and filmmaker Naomi Klein speaking on the one year anniversary of Hurricane Maria on Sept. 20, 2018. Erik McGregor / Pacific Press / LightRocket / Getty Images
By Natalie Hanman
Why are you publishing this book now?
I still feel that the way that we talk about climate change is too compartmentalised, too siloed from the other crises we face. A really strong theme running through the book is the links between it and the crisis of rising white supremacy, the various forms of nationalism and the fact that so many people are being forced from their homelands, and the war that is waged on our attention spans. These are intersecting and interconnecting crises and so the solutions have to be as well.
This illustration can convey a representation of "eco-anxiety" — "chronic fear of environmental doom." AD_Images / Pixabay
Electric cars recharge at public charging stations. Sven Loeffler / iStock / Getty Images Plus
By Ben Jervey
Drivers of electric cars are being unfairly punished by punitive fees in several states, according to a newly published analysis by Consumer Reports. Legislators in 26 states have enacted or proposed special registration fees for electric vehicles (EVs) that the consumer advocacy group found to be more expensive than the gas taxes paid by the driver of an average new gasoline vehicle.
A plastic bag sticks to a wire fence in a remote location in the Mourne Mountains, co Down, Northern Ireland. Dave G Kelly / Moment / Getty Images