Two Easy DIY Winter Bird Feeders
Feb. 06, 2014 04:32PM EST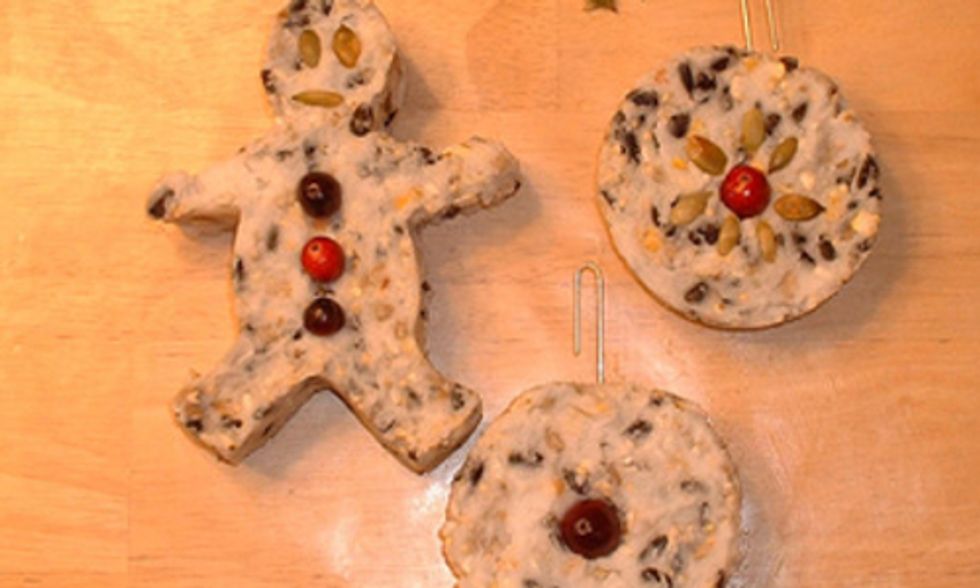 By Carla Brown
Here are two simple, cute projects that you could make right now to help the birds in your yard. Like us, birds and other backyard wildlife are facing more snow and colder temperatures this year than typical in many regions of the country. Let's give them a hand (or at least some seeds and suet)!
Suet Ornaments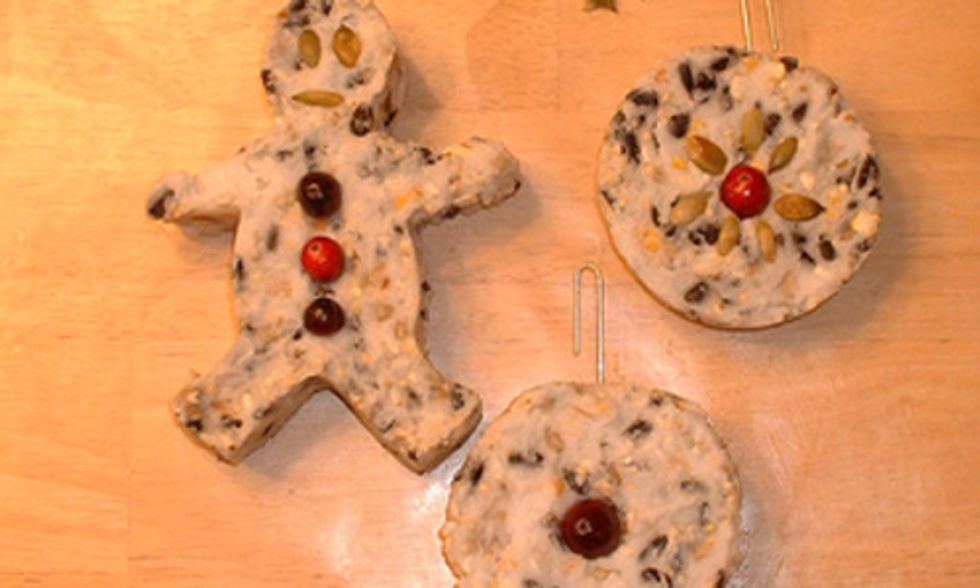 If you have ever made cookies, you can do this suet ornament activity.
Mix up the suet with seeds.
Squish it in cookie cutters.
Remove the cutters (the trickiest part) because they stick.
Add a large paper clip for a hook.
Freeze in your freezer.
Hang outside.
Learn how to make suet ornaments that feed wildlife.
Suet Feeder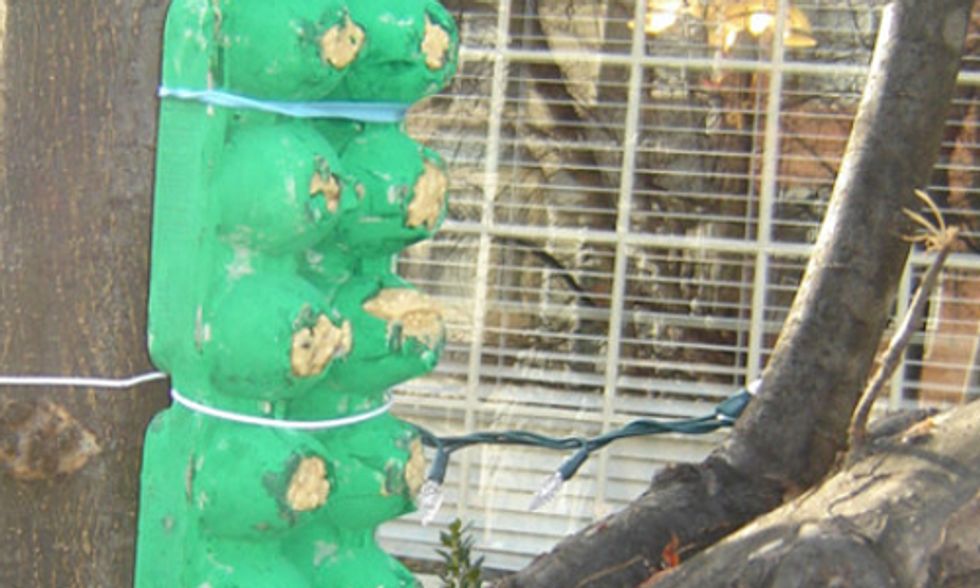 One Christmas Eve I got an email from my colleague Mary Burnette. She said that an AP reporter was looking for winter bird activities but needed high definition photos. Could I quickly pull that together? Luckily, my daughter Nora—who was then seven—was up for the challenge. We spent our Christmas Eve making a suet feeder from an egg carton.
Just like the suet ornaments, this project starts a lot like baking cookies. In fact the ingredients in this project smell a lot more like cookies while you are stirring them up.
We chose to paint our egg carton green, although, I'm not sure why because nothing much is green at that time of year. It does not help the egg carton "blend in." But I guess we just wanted a bit of green in our lives, and it looked more purposeful than just using the unpainted egg carton.
This activity was a big hit and was run in newspapers across the country. It continues to be one of the most popular activities on our website.
Learn how to make the suet feeder from an egg carton.
Why Make These Suet Bird Feeding Projects?
National Wildlife Federation encourages people to garden for wildlife, and we even have a program that shows you how. We encourage you to plant native plants that will provide food, shelter and places to raise young for wildlife all year round. But in the deepest, darkest winter, sometimes we also like to provide seeds, fruits and suet to help birds and squirrels. It's our way of helping wildlife, but also a way to help our families feel connected to wildlife. And the second goal is just as important. My kids have always enjoyed working on projects that help our neighborhood birds, squirrels and chipmunks. They get a big thrill seeing the wildlife visit the feeders they made.
I know a few adults who get just as excited.
This article was originally published on National Wildlife Federation's Wildlife Promise.
Visit EcoWatch's TIPS page for more related news on this topic.

EcoWatch Daily Newsletter