The North Face's Moon Parka Is World's First Product Made From Synthetic Spider Silk
Nov. 11, 2015 12:18PM EST
Business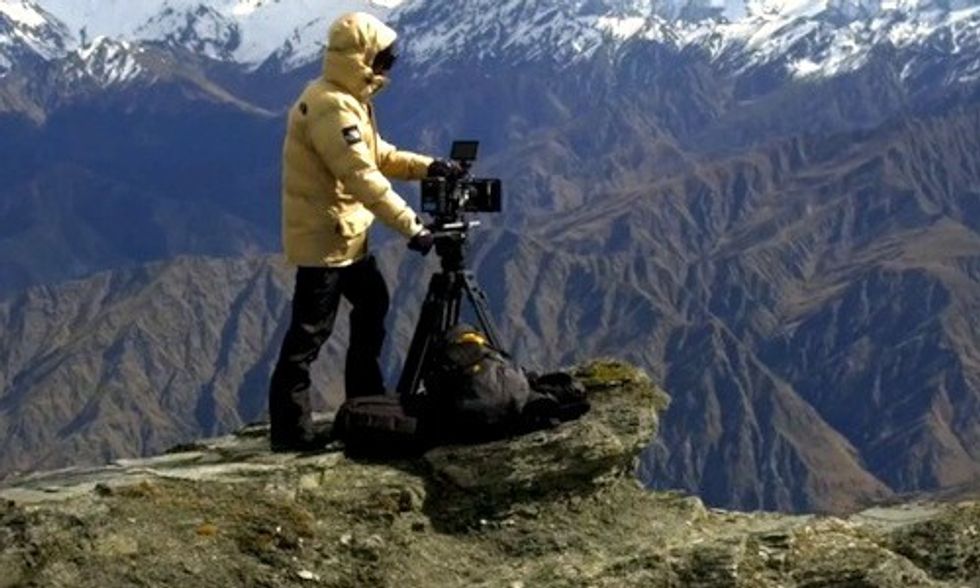 Spider silk is known as some of the toughest material on Earth, but would you ever wear it as clothing? The North Face has teamed up with Japanese biomaterials company Spiber to create the Moon Parka, reportedly the "world's first successful use of synthetic spider silk materials on an actual manufacturing line."
New Fashion Innovations Include Textiles Made from Synthetic Spider Silk https://t.co/VnznNI4Y5A @thenorthface https://t.co/ui7yqKSzeO

— Sustainable Brands (@Sustainable Brands)1446759622.0
The special spider fiber is called QMONOS from the Japanese word "kumonosu" meaning "spider web."
According to Gizmag, this synthetic spider silk is made by "decoding the gene responsible for the production of fibroin in spiders and then bioengineering bacteria with recombinant DNA to produce the protein, which they then spin into their artificial silk."
While regular spider silk would never be able to make enough fiber for a coat, Spiber researchers have engineered a cell that is capable of producing enough of this material for commercial production.
The final product has taken 10 design iterations, 656 gene synthesis variations and 11 years of work.
Besides outwear, there could be many other future applications of this incredibly sturdy material, such as surgical materials, artificial blood vessels and ligaments, auto parts and bulletproof vests as Gizmag notes.
The coat's golden color takes after the natural color of QMONOS thread from the Golden Orb spider. The embroidered logos on the coat are also made from black QMONOS thread.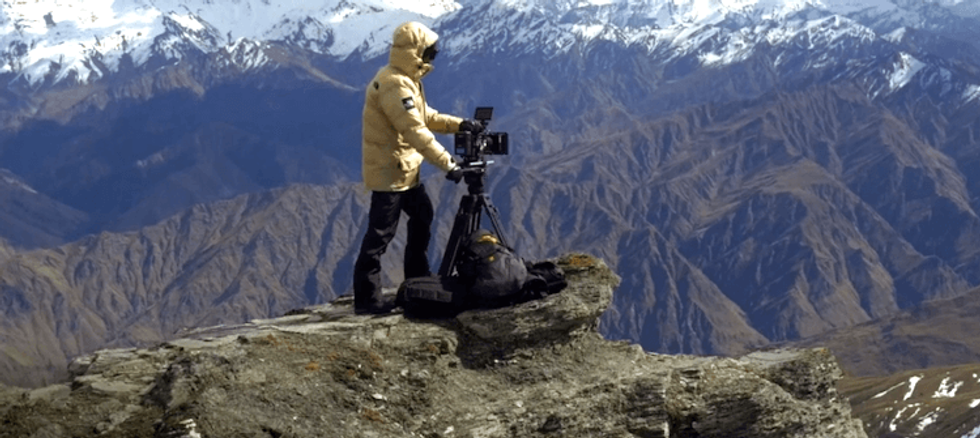 However you feel about wearing genetically modified clothing, marketing company Goldwin Inc. boats in a press release for the Moon Parka that there are potential environmental benefits to using biomaterials over traditional textiles.
For instance, cotton is the most toxic crop in the world, using more than 25 percent of all the insecticides in the world and 12 percent of all the pesticides.
Additionally, whereas QMONOS thread is biodegradable, many popular outwear brands use petroleum based fabrics such as polyester or nylon. The fluorocarbon chemicals, or polyfluorinated chemicals (PFCs), which makes their garments water- and soil-resistant, happens to be terrible for our health and the environment.
A prototype of the North Face coat is currently touring around Japan and could hit our markets by next year. The price has yet to be announced. Learn more about the product in the video below:
YOU MIGHT ALSO LIKE
Indoor Veggie Garden Lets You Grow Your Own Food Right in Your Kitchen
REI to Boycott Black Friday, Encourage Americans to #OptOutside
Revolutionary 'Magic Tent' Combines Tent, Sleeping Bag and Pad in One
Solar-Powered Beach Mat Charges Your Phone and Chills Your Beverages
EcoWatch Daily Newsletter