This website uses cookies to ensure you get the best experience while browsing it. By clicking 'Got It' you're accepting these terms.
Look Out Cotton, These 3 Fruits Are Shaking Up the Textile Industry
Mar. 12, 2015 12:47PM EST
Business
From fabric, to food, to feed, cotton has thousands of uses. Its ubiquitous presence, however, is entrenched with a long, brutal history that tremendously affects our world today. The Organic Consumers Association said that cotton is the most toxic crop in the world, using more than 25 percent of all the insecticides in the world and 12 percent of all the pesticides. The World Wildlife Fund says it takes 20,000 liters of water to produce one kilogram of cotton, the equivalent of a single T-shirt and a pair of jeans.
About half of all textiles are made from this environmentally unsustainable source, which is why the cotton industry could use a little competition. The good thing is there are plenty of eco-friendly choices to add to your wardrobe. In an article last week in The Guardian, three surprising fruit fabrics are featured that could not only contend with the cotton industry, but also uses up parts of the plant that would normally be left to rot.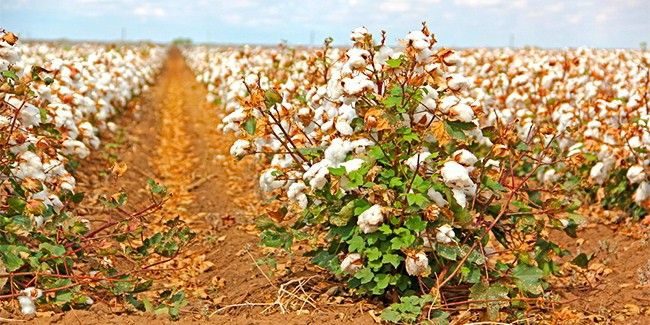 Photo credit: Shutterstock
1. Pineapples leaves: We usually think of pineapples as a healthy snack or even a pizza topping, but Ananas Anam is using pineapple leaves to make a sustainable and cheaper alternative to leather called Piñatex, The Guardian reported. With a Cradle-to-Cradle approach, the textile company enlists pineapple farming communities to extract fibers from leaves in an extraction process called decortication. The resulting biomass from decortication can also be converted into organic fertilizer or biogas as an extra source of income to the communities.
Pineapple waste can also be useful for the food industry. In a study published in the journal Food and Bioproducts Processing, researchers found the enzyme bromelain (used to tenderize meat, baking and brewing) can be extracted from all parts of the pineapple, especially from the peel and the crown. As Food Navigator reported, the researchers said that bromelain extraction from pineapple waste would not only add revenue through increased bromelain supply, it would also reduce the impact of waste disposal.
Found in abundance in the Philippines, piña fabric is already used in traditional Filipino clothing for its fine and lightweight qualities. It's ideal for warmer climates, and as Ecosalon wrote, the "glossy surface of the material also eliminates the need for toxic treating agents, since it acts as a protective layer for the fabric in itself." There's plenty of supply for the luscious fabric. The Philippine Information Agency announced that the country's 59,000 hectares of pineapple plantations can yield 55,483 tons of pineapple fiber, adding that this agricultural waste can be alternative materials for apparel, home textiles, upholsteries, non-woven and industrial fabrics.
Watch here to find out how pineapple fabric is made:
2. Coconut husks: Approximately 50 billion coconuts fall from trees annually but the husks and shells are typically tossed. But a coconut is a terrible thing to waste—its milk, meat, shell and even its fibrous outer layer can have a second life. Also known as coir, this versatile coconut fabric can be turned into many things, from common items such as door mats and brush bristles, as well as not-so-common items.
Specialty weavers Belton Industries spins this sturdy, biodegradable fabric into logs and fencing for landscaping and erosion control. Its absorbent nature is also being applied for for oil spills on land and water, as well as aiding re-vegetation along stream beds and on river embankments. Coir pith, a waste byproduct from coir production, can be used for mulching, soil treatment and a hydroponic growth medium, as Made How pointed out.
Essentium Materials, a bio-composites company, is producing automotive trunk liners, load floors (battery pack covers in electric cars) and living wall planters out of coconut husks and recycled plastics. The researchers said that replacing synthetic polyester fibers with coconut husk fibers will reduce petroleum consumption by 2-4 million barrels and carbon dioxide emissions by 450,000 tons annually.
In terms of clothing, cocona fabric is made of coconut husks that have been recycled into activated carbon. When incorporated into fibers and fabrics, the result is a garment that dries fast, absorbs odor, stays cool and offers UV protection, which makes it ideal for sports wear.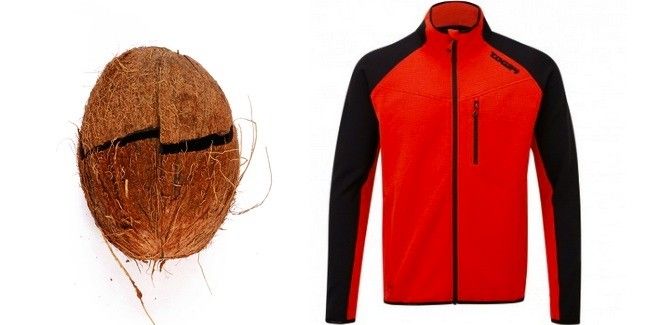 Photo credit: Shutterstock
/TOG24
3. Banana stems: Another versatile fabric comes from banana plant stalks, a part of the plant that's usually dumped or burned once the fruit is cut off, causing pollution. As The Guardian wrote, approximately one billion tons of banana plant stems are wasted each year, even though "it would only take 37 kilograms (about 81.571 pounds) of stems to produce a kilogram (about 2 pounds) of fiber."
The fabric is already used in Japan and Southeast Asia, as the course outer layers of the stem can be used for baskets or table cloths and the fine inner layers can be used for delicate kimonos. According to eco-textile company Offset Warehouse, "Banana plants often do not require pesticides or fertilizers when grown in the tropics. Being a waste product of the food industry, these stalks that were once often just thrown away are being used as a new valuable resource with very little extra cultivated acreage being required."
In India, paper manufacturing firm Eco Green Unit the NGO Chaitanya Mandal are buying banana stems directly from banana farmers to manufacture paper, The Indian Express reported. "Earlier the farmers had to pay Rs 3,000 (about $50) per acre to get their fields cleared," Dileep Kulkarni of Chaitanya Mandal told the publication. "Now, if they decide to supply banana stem to the processing units they would not only save on that amount but instead they would be paid well for it."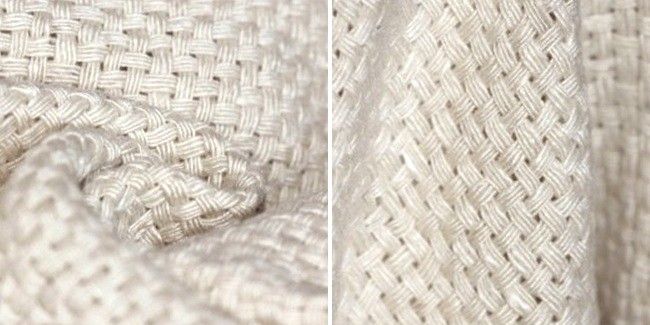 As a side note, if you are looking for cotton clothing, look for organic varieties that are grown without toxic, synthetic chemicals. Seek out natural dyes to further reduce the amount of chemicals dumped into our ecosystem.
YOU MIGHT ALSO LIKE
Are Mushrooms the Future of Zero Waste Packaging?
Can Shoes Generate Renewable Energy with Every Step We Take?
EcoWatch Daily Newsletter
Retired Supreme Court Justice John Paul Stevens, who was appointed by President Gerald Ford in 1975, was presented with the Presidential Medal of Freedom by President Barack Obama on May 29, 2012. MANDEL NGAN / AFP / GettyImages
John Paul Stevens, the retired Supreme Court Justice who wrote the opinion granting environmental agencies the power to regulate greenhouse gases, died Tuesday at the age of 99. His decision gave the U.S. government important legal tools for fighting the climate crisis.
EPA Administrator Andrew Wheeler signs the so-called Affordable Clean Energy rule on June 19, replacing the Obama-era Clean Power Plan that would have reduced coal-fired plant carbon emissions. U.S. Environmental Protection Agency / Twitter
By Elliott Negin
On July 8, President Trump hosted a White House event to unabashedly tout his truly abysmal environmental record. The following day, coincidentally, marked the one-year anniversary of Andrew Wheeler at the helm of the U.S. Environmental Protection Agency (EPA), first as acting administrator and then as administrator after the Senate confirmed him in late February.
Golde Wallingford submitted this photo of "Pure Joy" to EcoWatch's first photo contest. Golde Wallingford
EcoWatch is pleased to announce our third photo contest!

A timber sale in the Kaibab National Forest. Dyan Bone / Forest Service / Southwestern Region / Kaibab National Forest
By Tara Lohan
If you're a lover of wilderness, wildlife, the American West and the public lands on which they all depend, then journalist Christopher Ketcham's new book is required — if depressing — reading.
Somalians fight against hunger and lack of water due to drought as Turkish Ambassador to Somalia, Olgan Bekar (not seen) visits the a camp near the Mogadishu's rural side in Somalia on March 25, 2017. Sadak Mohamed / Anadolu Agency / Getty Images
World hunger is on the rise for the third consecutive year after decades of decline, a new United Nations (UN) report says. The climate crisis ranks alongside conflict as the top cause of food shortages that force more than 821 million people worldwide to experience chronic hunger. That number includes more than 150 million children whose growth is stunted due to a lack of food.
Eduardo Velev cools off in the spray of a fire hydrant during a heatwave on July 1, 2018 in Philadelphia. Jessica Kourkounis / Getty Images
By Adrienne L. Hollis
Because extreme heat is one of the deadliest weather hazards we currently face, Union of Concerned Scientist's Killer Heat Report for the U.S. is the most important document I have read. It is a veritable wake up call for all of us. It is timely, eye-opening, transparent and factual and it deals with the stark reality of our future if we do not make changes quickly (think yesterday). It is important to ensure that we all understand it. Here are 10 terms that really help drive home the messages in the heat report and help us understand the ramifications of inaction.
Senator Graham returns after playing a round of golf with Trump on Oct. 14, 2017 in Washington, DC. Ron Sachs – Pool / Getty Images
Lindsey Graham, the South Carolina Senate Republican who has been a close ally of Donald Trump, did not mince words last week on the climate crisis and what he thinks the president needs to do about it.
A small Bermuda cedar tree sits atop a rock overlooking the Atlantic Ocean. todaycouldbe / iStock / Getty Images Plus
By Marlene Cimons
Kyle Rosenblad was hiking a steep mountain on the island of Maui in the summer of 2015 when he noticed a ruggedly beautiful tree species scattered around the landscape. Curious, and wondering what they were, he took some photographs and showed them to a friend. They were Bermuda cedars, a species native to the island of Bermuda, first planted on Maui in the early 1900s.