It's 'Prairie Dog Day' in the West—State and Federal Conservation Report Cards Are Out
Feb. 02, 2012 10:50AM EST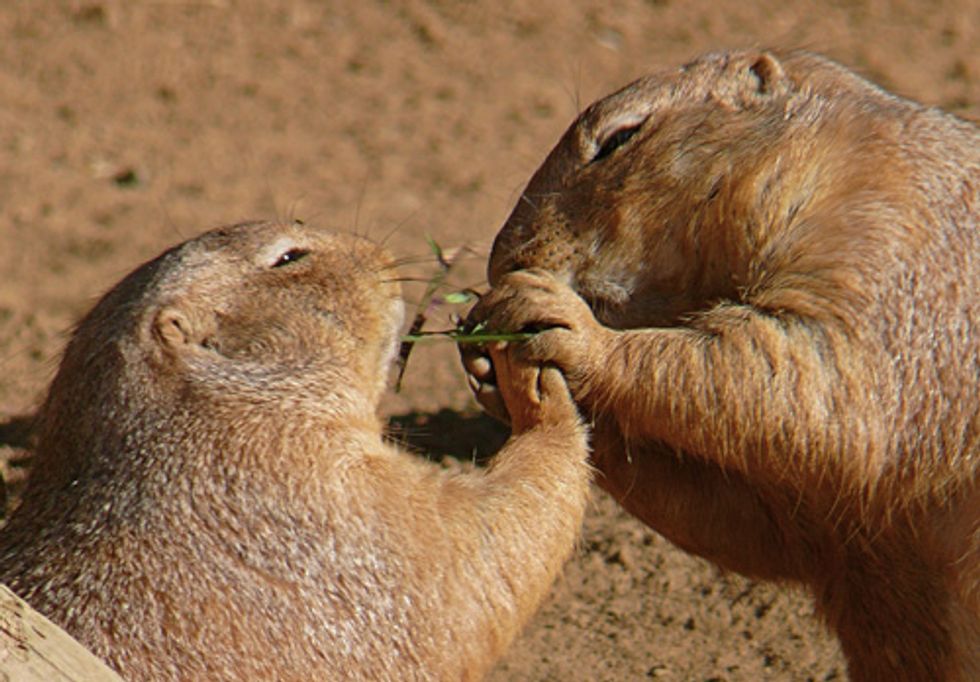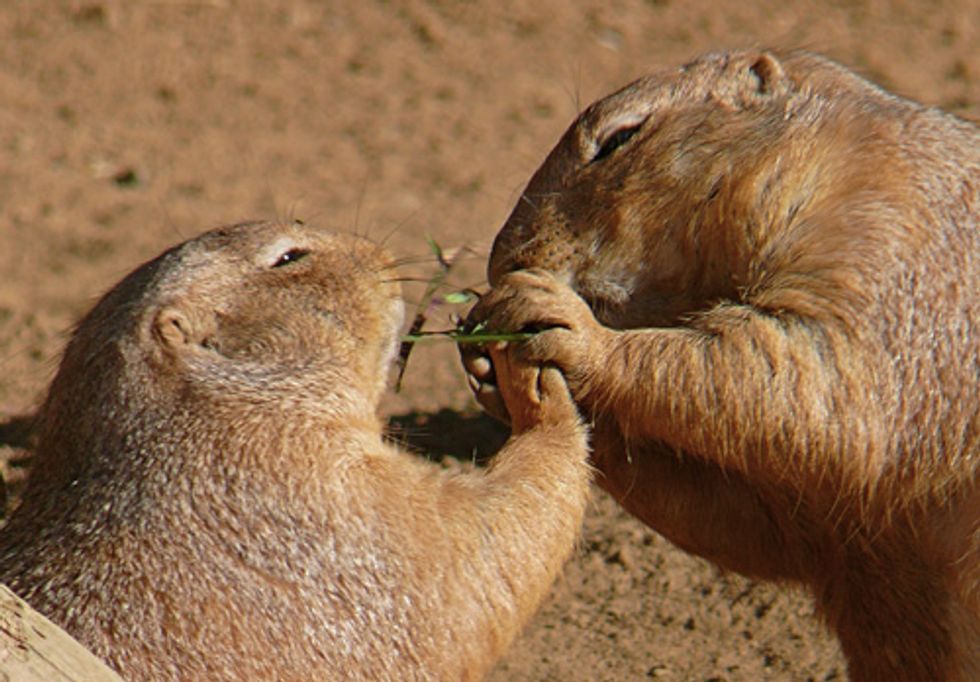 WildEarth Guardians released its fifth annual Report from the Burrow Feb. 2, finding that government agencies are generally doing a poor job of managing prairie dogs and their habitat. The report evaluates state and federal management of prairie dogs in 2011. While there were a few success stories to report, most federal agencies and states received middling to failing grades for their management of these species.
"Despite being essential to a healthy grassland ecosystem, prairie dogs are not getting the protection they deserve," said Taylor Jones, endangered species advocate for WildEarth Guardians.
The Report from the Burrow is annually released on "Prairie Dog Day"—Groundhog Day in the West. While famous Punxsutawney Phil entertains us, foretelling the length of winter, the status of our prairie dog populations has more serious implications for the future of western grassland ecosystems.
The report grades federal agencies and twelve states based on a number of criteria, including habitat conservation and planning, the existence of shooting regulations, whether they allow poisoning to control prairie dogs, and how vigorously they address plague in prairie dog colonies. Where possible, each state and federal agency had opportunity to review and offer input on the report.
Arizona and the National Park Service each earned a grade of "B" for their policies that promote prairie dog restoration, conservation and education. Unfortunately, every other agency and state scored middling to poorly on the report card. The U.S. Environmental Protection Agency, which regulates the use of toxicants, received an "F" for approving Rozol for use as a prairie dog poison without consulting the U.S. Fish and Wildlife Service on possible impacts to other species. Three states also received failing grades for their mismanagement of prairie dogs—Nebraska and North and South Dakota.
"We give credit where credit is due," said Jones. "But many federal agencies and states are failing prairie dogs, and we're not afraid to say so. They must do better to conserve these critically important species."
Scientists consider prairie dogs keystone species. Like the keystone that supports an archway, prairie dogs support whole ecosystems. Prairie dogs fertilize and aerate the soil, reduce noxious weeds, and clip the top parts of forage, creating a shorter but more nutrient-rich blade of grass. Large herbivores including elk and bison often prefer to graze on prairie dog towns. Prairie dog burrows provide habitat for numerous reptiles, amphibians, and invertebrates. Prairie dogs are an important food source for a wide variety of species including hawks, eagles, coyotes, foxes, and badgers. Approximately 150 species benefit from prairie dogs and the habitat they create. Yet prairie dog numbers have declined dramatically within the last 150 years due to poisoning, shooting, farming and other types of habitat loss, and plague, an exotic disease that is extremely lethal to prairie dogs.
"A landscape without prairie dogs is a landscape in poverty," according to Jones. "Prairie dogs support a broad diversity of species and deserve strong protections in recognition of their importance to the prairie ecosystem." 
Success Stories
Amidst a generally bleak assessment, this year's report highlights some success stories in prairie dog conservation. A team of scientists is developing and testing a sylvatic plague vaccine that could mitigate one of the greatest threats to prairie dogs—plague, which was inadvertently introduced to North America in the early 1900's and is transmitted through the bites of infected fleas. Prairie dogs have no natural immunity to plague, and an outbreak can rapidly cause 90 percent mortality or more in a colony. The vaccine, developed by scientists at the U.S. Geological Survey National Wildlife Health Center, in collaboration with colleagues at other federal agencies and the University of Wisconsin, has proven effective in laboratory tests. It is now undergoing field safety trials.
Arizona, which consistently leads western states on the report card, was graded a "B" for its continuing work to reintroduce black-tailed prairie dogs, which were extirpated from the state in the early 1900s. The Town of Telluride, Colorado, in partnership with WildEarth Guardians, crafted a "natural dispersal" management plan that prohibits lethal control of prairie dogs on the town's valley floor open space and allows the prairie dogs to expand their habitat. The Southern Plain Land Trust is working to protect habitat for prairie dogs in southeastern Colorado, and the U.S. Forest Service is facilitating relocation of prairie dogs in Thunder Basin National Grassland in Wyoming. The report also offers tips for coexisting with prairie dogs on your own property.
The Report Card
State or Federal Agency                           Grade
Bureau of Land Management                          D-
Environmental Protection Agency                  F
National Park Service                                         B
U.S. Forest Service                                              C
U.S. Fish and Wildlife Service                           D+
U.S.D.A. Wildlife Services                                  F
Arizona                                                                   B
Colorado                                                                 C
Kansas                                                                     D-
Montana                                                                  D
Nebraska                                                                  F
New Mexico                                                             D-
North Dakota                                                           F
Oklahoma                                                                 C
South Dakota                                                           F
Texas                                                                         D+
Utah                                                                           C-
Wyoming                                                                  D-
For more information, click here.
EcoWatch Daily Newsletter
Related Articles from EcoWatch
Recent Stories from EcoWatch