This website uses cookies to ensure you get the best experience while browsing it. By clicking 'Got It' you're accepting these terms.
Half the World's Animal Population Vanished Since 1970
Sep. 30, 2014 02:36PM EST
Popular
The just-released tenth biennial edition of the World Wildlife Fund (WWF) Living Planet report found that between hunting, habitat destruction, environmental degradation and the effects of climate change, the world's animal populations of mammals, birds, reptiles, amphibians and fish has dropped 52 percent since 1970. The study, produced in partnership with the Zoological Society of London, Global Footprint Network and Water Footprint Network, measured 10,000 species.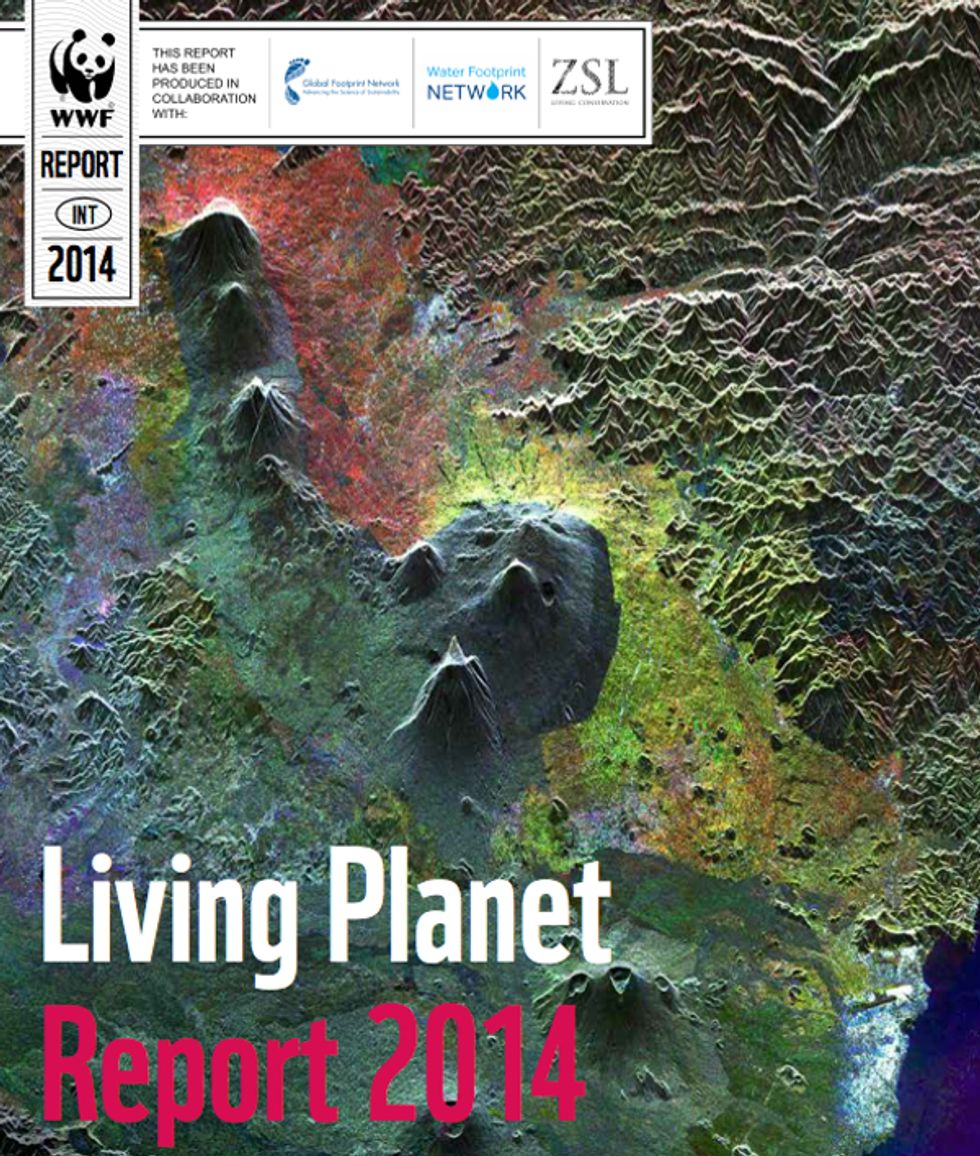 Freshwater species are particularly endangered, losing 72 percent of their numbers in that time. Tropic marine populations, including species of sharks and turtles, as well as seabirds such as petrels and albatross, are also in danger, primarily due to the impacts of overfishing. It found that animals like the African rhino were declining due to poaching for their valuable horn.
"We are using nature's gifts as if we had more than just one Earth at our disposal," said WWF International general director Marco Lambertini in the report's introduction. "By taking more from our ecosystems and natural processes than can be replenished, we are jeopardizing our very future. Nature conservation and sustainable development go hand-in-hand. They are not only about preserving biodiversity and wild places, but just as much about safeguarding the future of humanity—our well-being, economy, food security and social stability—indeed, our very survival.
The report discusses Earth's biocapacity and how we are overdrawing it, as well as "planetary boundaries"—thresholds beyond which we run the risk of catastrophic changes to life on the planet.
"Three of these nine planetary boundaries appear to have already been crossed: biodiversity is declining far faster than any natural rate; the concentration of carbon dioxide in the atmosphere is already causing significant changes to our climate and ecosystems; and—while converting nitrogen from the air into fertilizer has helped feed the world—nitrogen pollution has become a significant, if under-appreciated, environmental threat," the report says.
It also addressed the frequently heard assertion that addressing environmental issues carries a too-steep economic cost.
"People talk earnestly of the environmental, social and economic dimensions of development," it says. "Yet we continue to build up the economic component at considerable cost to the environmental one. We risk undermining social and economic gains by failing to appreciate our fundamental dependency on ecological systems. Social and economic sustainability are only possible with a healthy planet."
"The scale of biodiversity loss and damage to the very ecosystems that are essential to our existence is alarming," said professor Ken Norris, director of science at the Zoological Society of London. "This damage is not inevitable but a consequence of the way we choose to live. Although the report shows the situation is critical, there is still hope. Protecting nature needs focused conservation action, political will and support from businesses."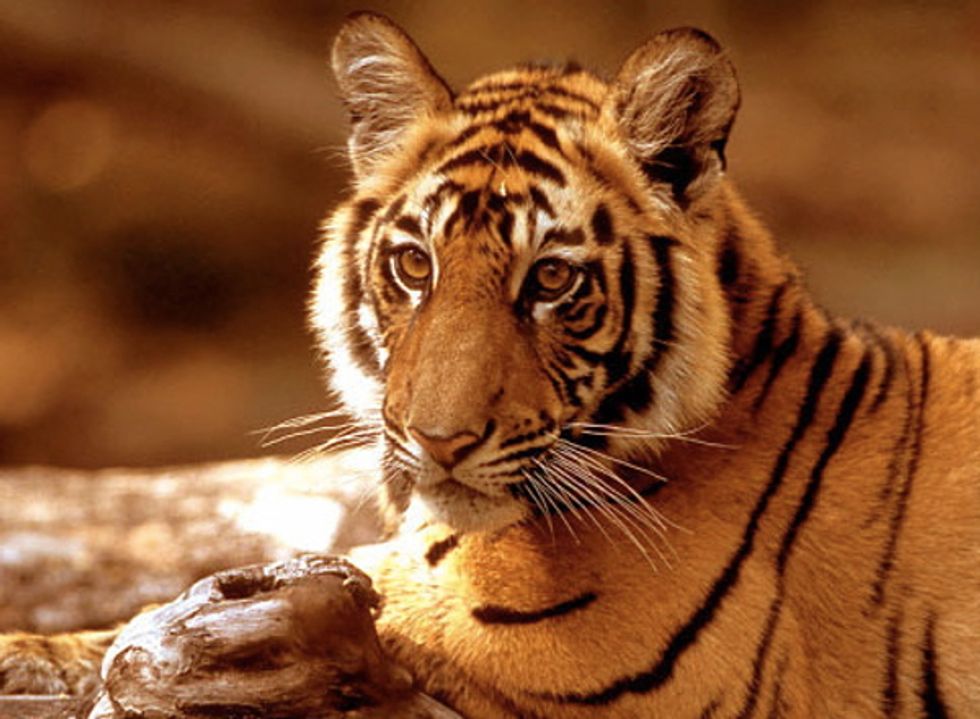 Programs to protect various ecosystems from environmental damage and their animal inhabitants from human predation—both those underway and those proposed—make up a significant part of the 168-page report, which is written in layman's terms and copiously illustrated. It found that areas of Nepal where they are protected, the tiger population rose 63 percent between 2009 and 2013. It describes how the rise of "gorilla tourism" in Uganda and Rwanda has caused their populations to rebound. It talks about working to establish a network of marine protected areas in Chile and programs for better wetland management in South Africa, as well as initiatives for environmental protection in Australia, Belize and Denmark.
Lambertini said that while we should "feel a strong sense of urgency," we should also "celebrate a number of positive elements."
"The planet has never been more aware of the problems and the solutions," said Lambertini. "We've never been able to engage so many people across the world. Particular sectors have shown incredible engagement, particularly the private business sector. But what really excites me most is the booming of civil society engagement across the whole world. That's particularly at the local level—community based, local NGOs, groups of concerned citizens are really coming together and creating a new global movement that I think has the potential to turn things around."
YOU MIGHT ALSO LIKE
illUmiNations: Exposing the Cause Behind the Extinction of Species
Shark Day: A Critical Turning Point for the Survival of Sharks
Ocean Acidification Threatens Economies and Cultures Around the World
EcoWatch Daily Newsletter
Deserted view of NH24 near Akshardham Temple on day nine of the 21-day nationwide lockdown to curb the spread of coronavirus on April 2, 2020 in New Delhi, India. Raj K Raj / Hindustan Times via Getty Images
A Unicef social mobilizer uses a speaker as she carries out public health awareness to prevent the spread and detect the symptoms of the COVID-19 coronavirus by UNICEF at Mangateen IDP camp in Juba, South Sudan on April 2. ALEX MCBRIDE / AFP / Getty Images
By Eddie Ndopu
South Africa is ground zero for the coronavirus pandemic in Africa.
Its townships are typical of high-density neighbourhoods across the continent where self-isolation will be extremely challenging.
The failure to eradicate extreme poverty is a threat beyond the countries in question.
The outside of the Food and Drug Administration headquarters in White Oak, Md. on Nov. 9, 2015. Al Drago / CQ Roll Call
The U.S. Food and Drug Administration has approved the use of two malarial drugs to treat and prevent COVID-19, the respiratory infection caused by the SARS-CoV-2 coronavirus, despite only anecdotal evidence that either is proven effective in treating or slowing the progression of the disease in seriously ill patients.

Some
speculate
that the dissemination of the Antarctic beeches or Nothofagus moorei (seen above in Australia) dates to the time when
Antarctica
, Australia and
South America
were connected. Auscape / Universal Images Group / Getty Images
A team of scientists drilled into the ground near the South Pole to discover forest and fossils from the Cretaceous nearly 90 million years ago, which is the time when dinosaurs roamed the Earth, as the BBC reported.
The recovery of elephant seals is one of the "signs of hope" that scientists say show the oceans can recover swiftly if we let them. NOAA /
CC BY 2.0