ACTION: Keep the Pressure on Your Senators to Reject Keystone XL
Feb. 28, 2012 02:22PM EST
Climate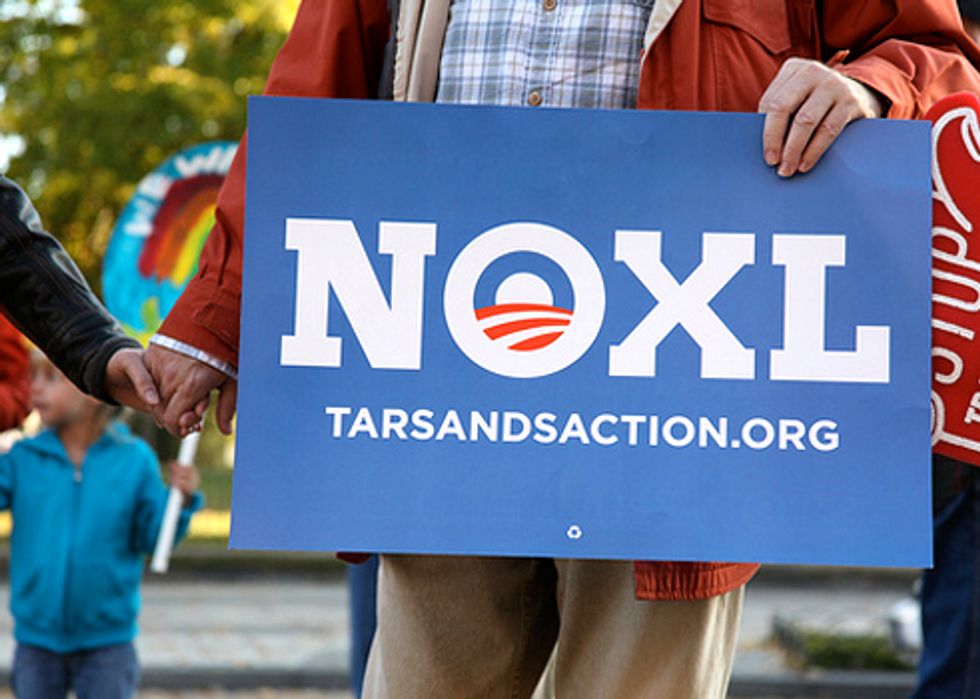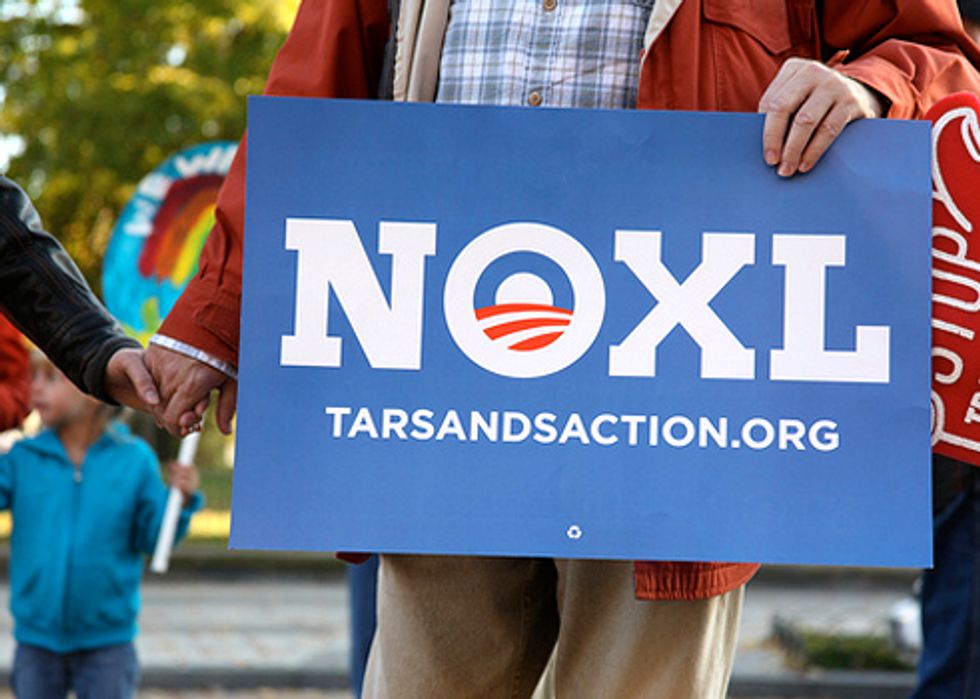 By Duncan Meisel
On Feb. 27 we saw another twist in the twisted Keystone XL tar sands pipeline saga—TransCanada announced they're going to build the southern leg of the pipeline, from Cushing, Okla., through Texas to the Gulf of Mexico.
This is bad news, particularly for our allies along the route, some of whose land is being taken by eminent domain—a fight that is breeding some unusual alliances between environmentalists and the Tea Party. We'll do all we can to help them with the fight, which will play out mostly in Texas itself. It's obviously tough political terrain, but if you met the folks who caravanned out to Washington last summer, you know that Texans are tough people.
Meanwhile, TransCanada also announced that, as expected, they will re-apply for a presidential permit allowing them to build the pipe across the U.S.-Canadian border. This is the leg that would bring new tar sands oil into the country—the same permit that President Obama denied last month.
There's no way to stop them from doing this—anyone can apply for a permit. But as we now know, there are plenty of ways to fight it. We'll be keeping an eagle eye on the process, making sure that the White House keeps its promises to vet not only the route across sensitive aquifers, but also the climate impacts of opening up tar sands oil. If they actually carry out a real review, we think the permit will be denied—but we've also seen how easy it is for big oil's money to compromise the process.
And that big money, of course, continues to operate in the Congress, where some senators still want to revive the border crossing without a Presidential review. We sent them 800,000 messages the week before last, and a vote is delayed for at least a few weeks. These guys are slow learners, so more phone calls and emails wouldn't hurt.
Here's what I said when I called this morning:
"Tar sands oil is a scam—it's foreign crude destined for foreign markets. We get the spills, and we get the global warming, and the oil industry gets the profits. (Also, we know that you get campaign donations as well, but that's not an excuse to endanger the planet.)"
Click here for your Senators' contact information and to report your call.
As Bill McKibben wrote over the weekend, Keystone is one battle among many, and we'll keep calling on you for more support on other issues too. But this is an important, iconic fight—big oil knows that, which is why they are pushing so hard. And you know it, which is why so far, for once, they haven't gotten their way.
Also, click here to tell President Obama not to expedite approval of the southern leg of Keystone XL.
For more information, click here.
EcoWatch Daily Newsletter