This website uses cookies to ensure you get the best experience while browsing it. By clicking 'Got It' you're accepting these terms.
6 Things the World's Most Successful Diets Have in Common
Mar. 11, 2015 11:50AM EST
Food
By Kris Gunnars
Many diets have stood the test of time. They became popular a long time ago, but people are still doing them and still getting results. This includes, but is not limited to: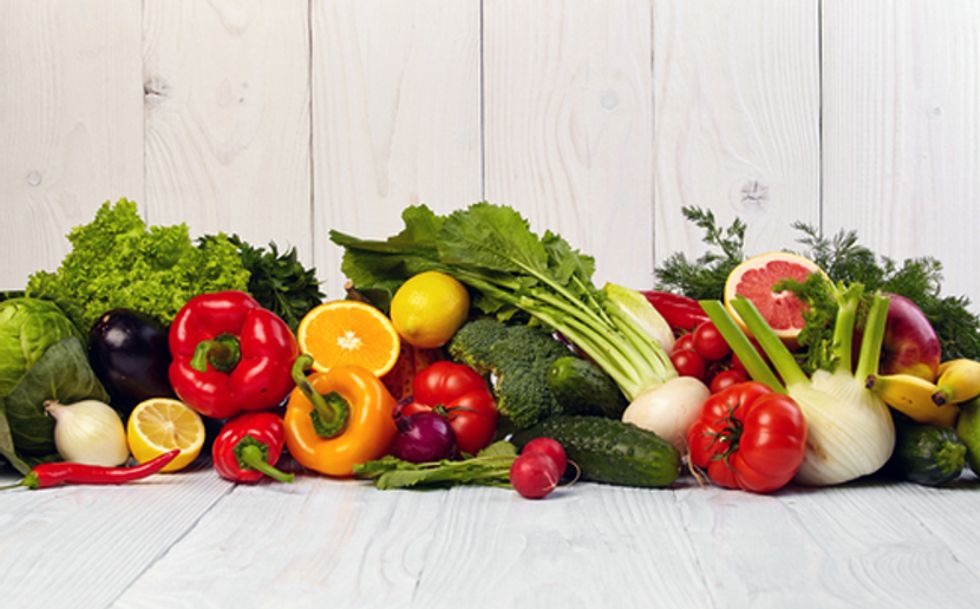 Photo credit: Shutterstock
People tend to focus on (and argue about) what sets these diets apart.
So far, this "debate" has not been productive. Not by a long shot.
Perhaps, instead of arguing, we should be focusing on all the things these diets have in common.
Chances are that these are universal laws that work across the board, and can deliver results no matter what the rest of your diet is composed of.
The truth is, all the diets (or "ways of eating") mentioned above, and all diets shown to be compatible with long-term health, do have a few important commonalities.
Here are 6 things that all successful "diets" have in common.
1. They Are Low in Added Sugar
Added sugar is the single worst ingredient in the diet.
Although some people can tolerate moderate amounts of sugar without problems, most people are eating way too much (1).
When people eat too much sugar, it overloads the liver, which is forced to turn the sugar into fat (2, 3).
Part of the fat gets shipped out of the liver as VLDL cholesterol, raising blood triglycerides, but some of it also remains in the liver (4, 5).
Sugar is believed to be a major driver of non-alcoholic fatty liver disease (6, 7).
Sugar has also been associated with many diseases, including some of the worlds biggest killers. This includes obesity, type 2 diabetes and heart disease (8, 9, 10, 11).
Sugar is also "empty" calories, because it supplies a large amount of energy with literally no essential nutrients.
Pretty much everyone agrees that added sugar is bad. For this reason, most successful diets make it one of the main priorities to cut back on added sugar.
Bottom Line: There is almost universal agreement that a lot of added sugar is unhealthy, and most successful diets recommend limiting it.
2. They Eliminate Refined Carbohydrates
Another ingredient that people agree is unhealthy, is refined carbs.
Refined carbohydrates are usually grains that have had all the beneficial stuff removed.
The most common one is refined wheat flour, which is consumed in massive amounts in Western countries.
Refined grains are made by pulverizing whole grains and removing the bran and endosperm, which are the fibrous and nutritious parts.
For this reason, refined grains contain little more than starch, chains of glucose molecules.
Refined starch provides lots of energy, with almost no essential nutrients (empty calories).
Without the fiber found in the whole grain, starch can cause rapid spikes in blood sugar levels, which leads to cravings and overeating a few hours later when blood sugar comes crashing down (12, 13).
Studies have linked consumption of refined carbohydrates with all sorts of metabolic diseases, including obesity, type 2 diabetes and heart disease (14, 15, 16, 17, 18).
Although some diets (like paleo and low-carb) take things a step further and eliminate grains altogether, all successful diets at least emphasize limiting refined grains and replacing them with their whole, healthier counterparts.
Bottom Line: All successful diets eliminate refined grains like wheat flour, which is very unhealthy. However, some diets take things a step further and eliminate grains altogether.
3. They Eliminate Industrial Vegetable Oils
Industrial vegetable oils entered the human diet only recently.
Until about a 100 years ago, we simply didn't have the technology to process them.
This includes soybean oil, canola oil, corn oil, cottonseed oil and a few others.
There are many problems with these oils. One of the main ones is their high content of polyunsaturated Omega-6 fatty acids, which most people are eating way too much of (19).
There is evidence that linoleic acid, the main Omega-6 fatty acid in vegetable oils, gets incorporated into the body's fat cells (20, 21).
It also finds its way into LDL lipoproteins, making them much more likely to become oxidized. This is a key step in the heart disease process (22, 23, 24).
They may also contribute to endothelial dysfunction, one of the earliest steps in the pathway towards heart disease (25, 26).
Whether they actually cause or protect from heart disease is controversial. Some observational studies show them to be protective, but many controlled trials suggest that they may be harmful (27, 28, 29, 30).
There are also many observational studies linking vegetable oil consumption to cancer (31, 32, 33, 34).
Also, the way these oils are manufactured is highly disgusting, and pretty much all of the beneficial nutrients are removed from the oils. Therefore, just like added sugars and refined grains, vegetable oils classify as "empty" calories.
Out of all the diets and dietary patterns shown to be compatible with long-term health, none of them included industrial vegetable oils.
Keep in mind that this does not apply to coconut oil or olive oil, which are completely different and extremely healthy.
Bottom Line: Industrial vegetable oils are incredibly harmful and contribute to numerous problems at the cellular level. No diet shown to be compatible with long-term health includes vegetable oils.
4. They Eliminate Artificial Trans Fats
Pretty much everyone agrees that artificial trans fats are unhealthy.
Trans fats are usually made by "hydrogenating" vegetable oils, which makes them solid at room temperature and increases shelf life (35).
Numerous studies link trans fats to increased inflammation, and strong associations have been found between trans fat consumption and heart disease (36, 37).
Trans fats are toxic, unnatural and there is absolutely nothing beneficial about them.
Bottom Line: Trans fats are highly toxic, made by hydrogenating vegetable oils. Many studies show a link to inflammation and diseases like heart disease.
5. They Are High in Vegetables and Fiber
The different diets eliminate all sorts of different foods.
Plant-based diets minimize (or eliminate) animal foods, while low-carb and paleo diets eliminate grains, for example.
However, one of the things that all diets include is vegetables.
There is universal agreement that vegetables are healthy, and the evidence supports it. Numerous studies show that vegetable consumption is linked to reduced risk of disease (38, 39, 40).
Vegetables are high in antioxidants, all sorts of nutrients, and are loaded with fiber, which helps with weight loss and feeds the friendly bacteria in the gut (41, 42, 43).
Most diets also include fruit. Even low-carb diets allow for berries and small amounts of fruit (a low-carb diet is NOT a no-carb).
Bottom Line: All successful diets emphasize eating plenty of vegetables, and in most cases fruit as well. These foods are high in antioxidants and healthy prebiotic fibers.
6. They Focus on Foods Instead of Calories
One interesting thing that all of these diets have in common, is that none of them emphasize calorie restriction.
Instead, they put the emphasis on eating whole, single ingredient, healthy foods.
Although calories are obviously important for weight management, simply restricting calories without regard to the foods you eat is rarely effective in the long-term.
Instead of trying to lose weight or restrict calories, make it your goal to nourish your body and become healthier.
Most successful diets emphasize a lifestyle change that includes whole foods, and let weight loss follow as a natural side effect.
This article was reposted from our media associate Authority Nutrition.
YOU MIGHT ALSO LIKE
Probiotics 101: Everything You Need to Know
6 Common Food Additives Used in the U.S. That Are Banned in Other Countries
EcoWatch Daily Newsletter
The CDC has emphasized that washing hands with soap and water is one of the most effective ways to prevent the spread of COVID-19. Guido Mieth / Moment / Getty Images
The Centers for Disease Control has emphasized that washing hands with soap and water is one of the most effective measures we can take in preventing the spread of COVID-19. However, millions of Americans in some of the most vulnerable communities face the prospect of having their water shut off during the lockdowns, according to The Guardian.
A California newt (Taricha torosa) from Napa County, California, USA. Connor Long /
CC BY-SA 3.0
Aerial photos of the Sierra Nevada — the long mountain range stretching down the spine of California — showed rust-colored swathes following the state's record-breaking five-year drought that ended in 2016. The 100 million dead trees were one of the most visible examples of the ecological toll the drought had wrought.
Now, a few years later, we're starting to learn about how smaller, less noticeable species were affected.
Disinfectants and cleaners claiming to sanitize against the novel coronavirus have started to flood the market.
Natthawat / Moment / Getty Images
Disinfectants and cleaners claiming to sanitize against the novel coronavirus have started to flood the market, raising concerns for the U.S. Environmental Protection Agency (EPA), which threatened legal recourse against retailers selling unregistered products, according to The New York Times.
A customer packs groceries in reusable bags at a NYC supermarket on March 1, 2020. Eduardo Munoz Alvarez/Getty Images
The global coronavirus pandemic has thrown our daily routine into disarray. Billions are housebound, social contact is off-limits and an invisible virus makes up look at the outside world with suspicion. No surprise, then, that sustainability and the climate movement aren't exactly a priority for many these days.
Ingredients are displayed for the Old School Pinto Beans from the Decolonize Your Diet cookbook by Luz Calvo and Catriona Rueda Esquibel. Melissa Renwick / Toronto Star via Getty Images
By Molly Matthews Multedo
Livestock farming contributes to global warming, so eating less meat can be better for the climate.