This website uses cookies to ensure you get the best experience while browsing it. By clicking 'Got It' you're accepting these terms.
5 Invasive Insects That Wreak Havoc
Nov. 05, 2013 04:04PM EST
By James Rogers
These five tiny invasive species are hard to spot, unless you look for the devastation they bring with them. Between eradicating hemlock forests, decimating fruit productions, stealing away in in imported foods and even ruining electrical equipment, these invaders are worth watching out for.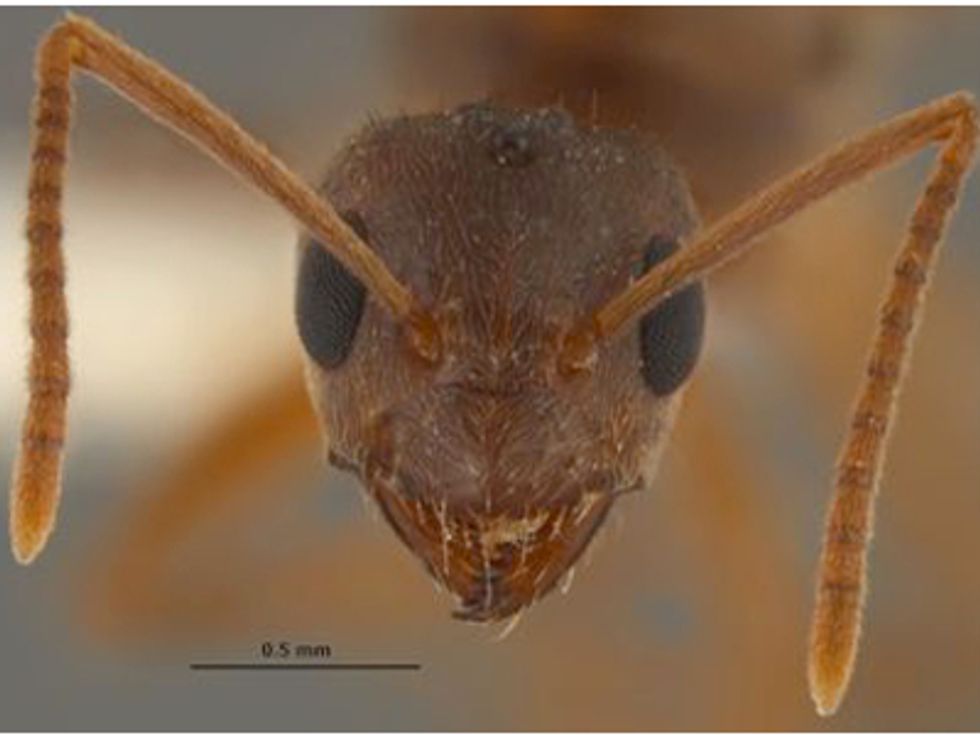 1. The Tawny Crazy Ant (Nylanderia fulva)
Ant populations in the South are rapidly being pushed out by a "crazy" invasive-cousin called the Tawny Crazy Ant.
This ant, named for its seemingly random and erratic movements, is only an one-eighth of an inch long, but it comes in the millions, and the ant populations can completely cover landscapes. Once established, these ants can attack cattle around the nose and eyes and have even asphyxiated chickens.
But the Tawny Crazy Ants do not stop there. They are not just a threat to wildlife populations in Southern states like Texas, Louisiana and Florida, but they also threaten electronic equipment. These little crazies will make their way inside anything from a computer to a TV because they are attracted to the warmth given off by the appliance. Once inside, the ants can cause short circuits, ruining expensive equipment. On top of that, when the ants die, they emit a sort of distress signal which can attract even more of the little pests.
Tawny Crazy Ant populations are spreading in areas with warm climates, so watch out for this invader.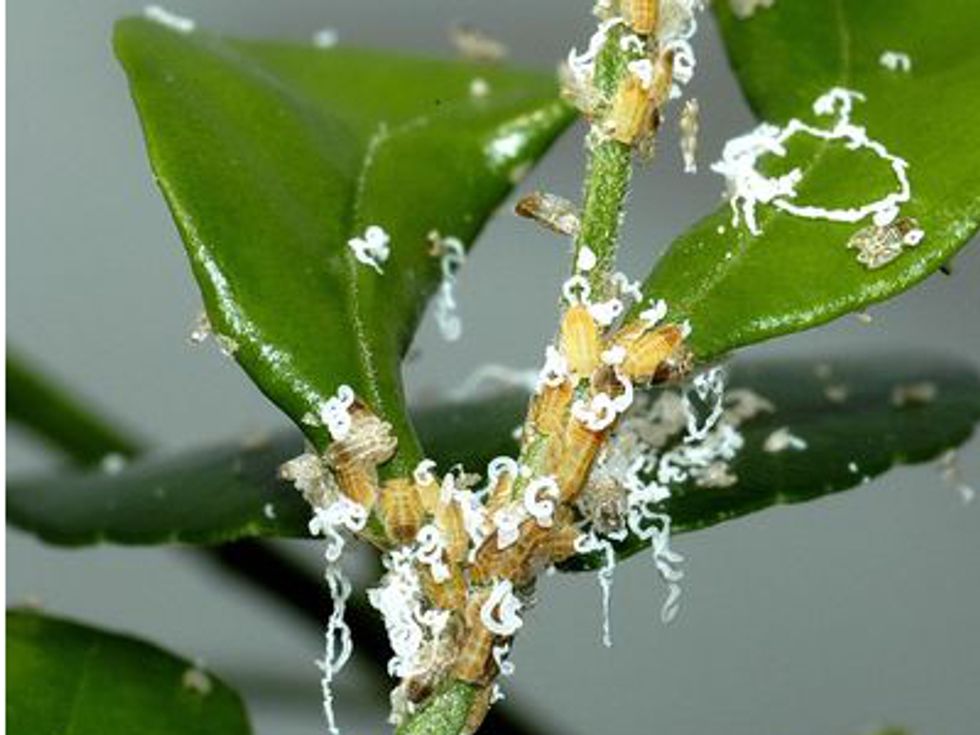 2. The Asian Citrus Psyllid (Diaphorina citri)
As its name suggests, the Asian Citrus Psyllid likes its citrus fruits. The only problem is so does Huanglongbing, or "the greening disease," which the Psyllid hosts.
The greening disease causes citrus trees to grow underdeveloped, partially green fruit and has been the ruin of entire citrus industries in Africa and Asia.
On top of this disease, the Psyllid itself also produces a toxin which can inhibit the growth of the trees and wilt leaves.
Since the late 1990's, the Psyllid has spread across the U.S., affecting many major citrus producers. It is now present in Florida, Arizona, California, Hawaii, many of the U.S. territories and more. Many of these areas are now under quarantine and restrictions have been put on their citrus plant exports.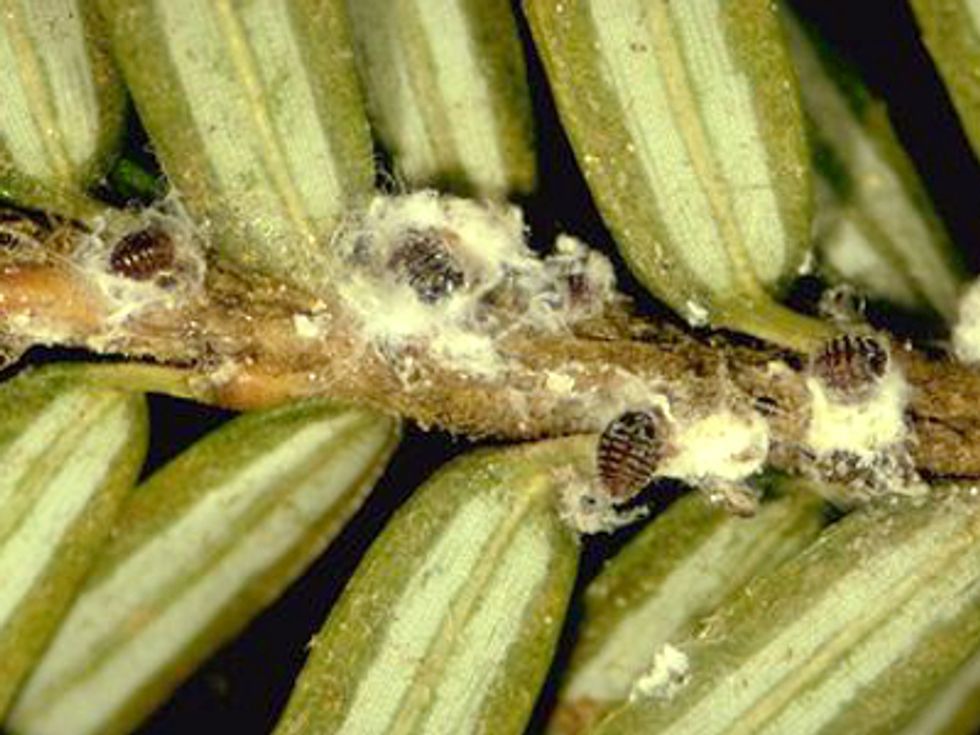 3. The Hemlock Woolly Adelgid (Adelges tsugae)
Eastern Hemlock trees, also called the "redwoods of the east," are taking a beating from a tiny aphid-like invader known as the Hemlock Woolly Adelgid.
At Great Smoky Mountains National Park, the Adelgid has started its assault on 800 acres of old-growth hemlocks, some of which are more than 500 years old, and 90,000 acres of surrounding hemlock forest, which is one of the last primeval forests of the East Coast.
Originally from East Asia, the Hemlock Woolly Adelgid can be easily identified by the small cotton-ball-like growths it produces at the base of hemlock needles, where they feed on the sap produced by the tree, eventually killing the needles and in turn, the tree. The Blue Ridge Parkway and Shenandoah National Park have already lost 80 percent of their Hemlock populations due to Adelgid infestations.
Officials at The Great Smoky Mountains National Park are attempting to protect their old-growth forests by introducing predatory beetles and spraying insecticides, but the long-term results of these measures will not be known for some time.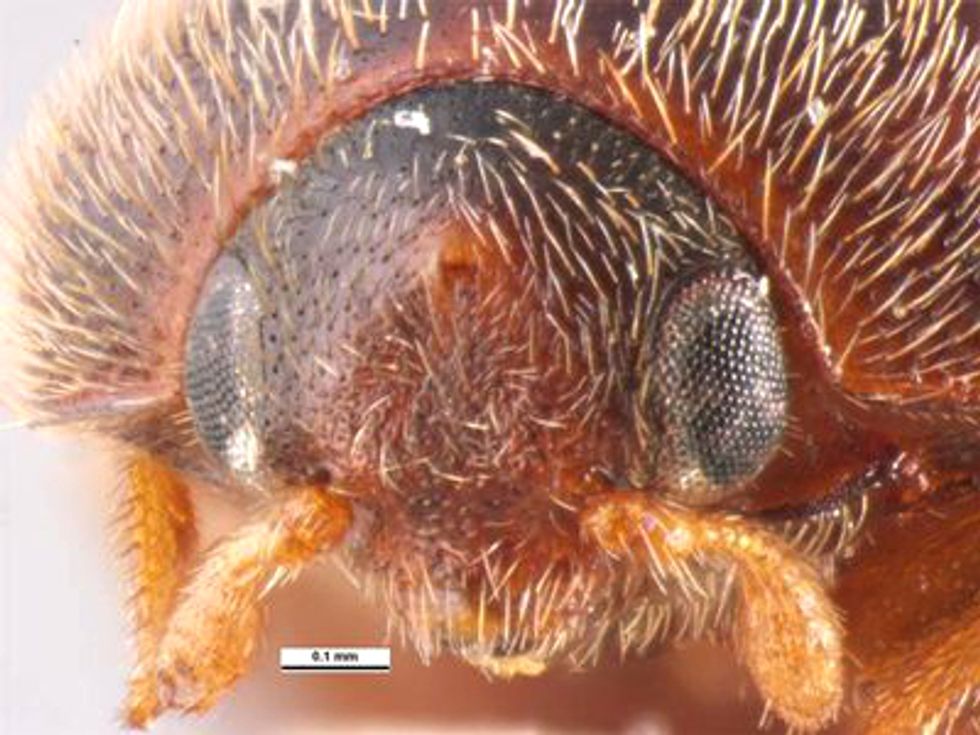 4. The Khapra Beetle (Trogoderma granarium)
One of the scariest things about the Khapra Beetle is its diet.
It can survive on basically any dried food or grain, including seeds, flour, nuts, beans, fruits, pastas and more. At the same time, the beetle itself needs very little food and very little moisture to live comfortably. Once the Khapra is established, it breeds rapidly, contaminating entire stores of the food it calls home. Infestations of the Khapra Beetle have crippled entire economies by resulting in trade restrictions.
Luckily, since the 1950's, the Khapra Beetle has never successfully made its home in the U.S., and all potential major infestations have been quarantined and eradicated.
However, future infestations are always something to fear.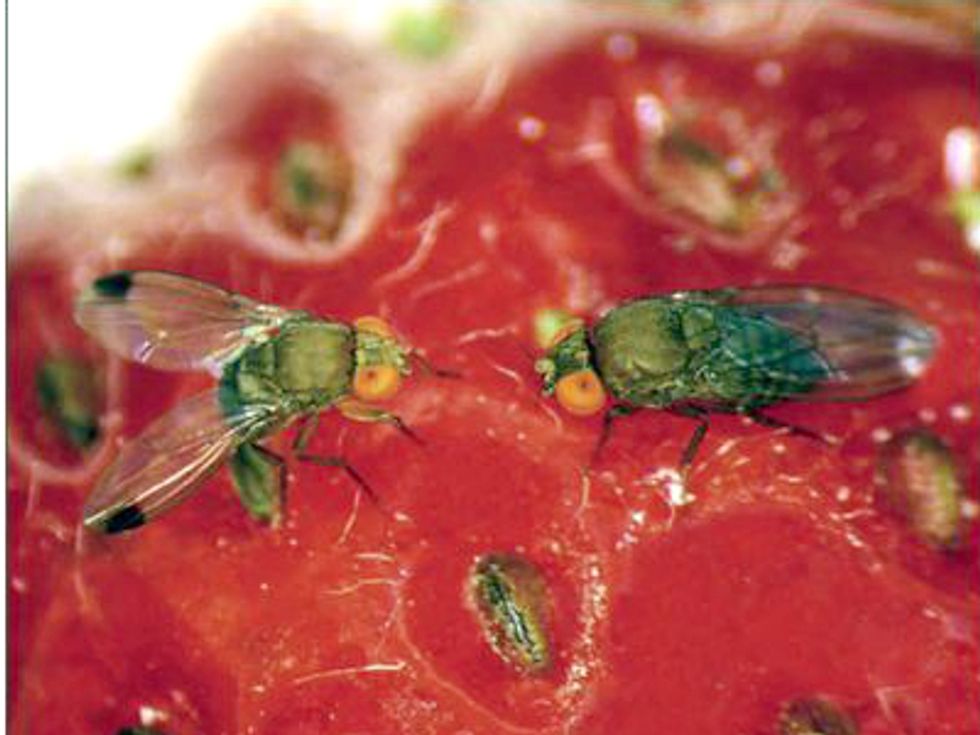 5. The Spotted Wing Drosophila (Drosophila suzukii)

The Spotted Wing Drosophila would look to many like a common fruit fly, but it definitely is not.
This Japanese native differs mainly in its propensity for wreaking havoc on soft fruits. Since 2008, when it arrived in California, this pest has spread across the U.S. and has even made its home in parts of Europe.
The female of the species has a serrated appendage that allows it to penetrate the skin of the fruit to lay its eggs. After the larval Drosophila hatch, they eat their way out of the fruit, causing rot and ruining its commercial value.
Since its arrival, the tiny winged menace has targeted all types of soft-skinned fruit, including plums, blackberries, blueberries, cherries, strawberries, nectarines and more.
Visit EcoWatch's BIODIVERSITY page for more related news on this topic.
——–

EcoWatch Daily Newsletter
By Sabrina Kessler
Far-reaching allegations about how a climate-sinning American multinational could shamelessly lie to the public about its wrongdoing mobilized a small group of New York students on a cold November morning. They stood in front of New York's Supreme Court last week to follow the unprecedented lawsuit against ExxonMobil.
By Alex Robinson
Leah Garcés used to hate poultry farmers.
The animal rights activist, who opposes factory farming, had an adversarial relationship with chicken farmers until around five years ago, when she sat down to listen to one. She met a poultry farmer called Craig Watts in rural North Carolina and learned that the problems stemming from factory farming extended beyond animal cruelty.
People navigate snow-covered sidewalks in the Humboldt Park neighborhood on Nov. 11 in Chicago. Scott Olson / Getty Images
Temperatures plunged rapidly across the U.S. this week and around 70 percent of the population is expected to experience temperatures around freezing Wednesday.
A general view of the flooded St. Mark's Square after an exceptional overnight "Alta Acqua" high tide water level, on Nov. 13 in Venice. MARCO BERTORELLO / AFP / Getty Images
President Donald Trump doesn't like wind turbines.
In April, he claimed they caused cancer, and he sued to stop an offshore wind farm that was scheduled to go up near land he had purchased for a golf course in Aberdeenshire in Scotland. He lost that fight, and now the Trump Organization has agreed to pay the Scottish government $290,000 to cover its legal fees, The Washington Post reported Tuesday.
A verdant and productive urban garden in Havana. Susanne Bollinger / Wikimedia Commons
By Paul Brown
When countries run short of food, they need to find solutions fast, and one answer can be urban farming.
Trevor Noah appears on set during a taping of "The Daily Show with Trevor Noah" in New York on Nov. 26, 2018.
The Daily Show With Trevor Noah / YouTube screenshot