This website uses cookies to ensure you get the best experience while browsing it. By clicking 'Got It' you're accepting these terms.
4 Steps to a Greener Home
Apr. 27, 2015 02:08PM EST
Going green is easier said than done, but even the smallest steps towards living a more environmentally-friendly life can make a difference. We know we should walk rather than drive where possible, and we know we should drive the car that emits the least carbon monoxide possible—but what about at home?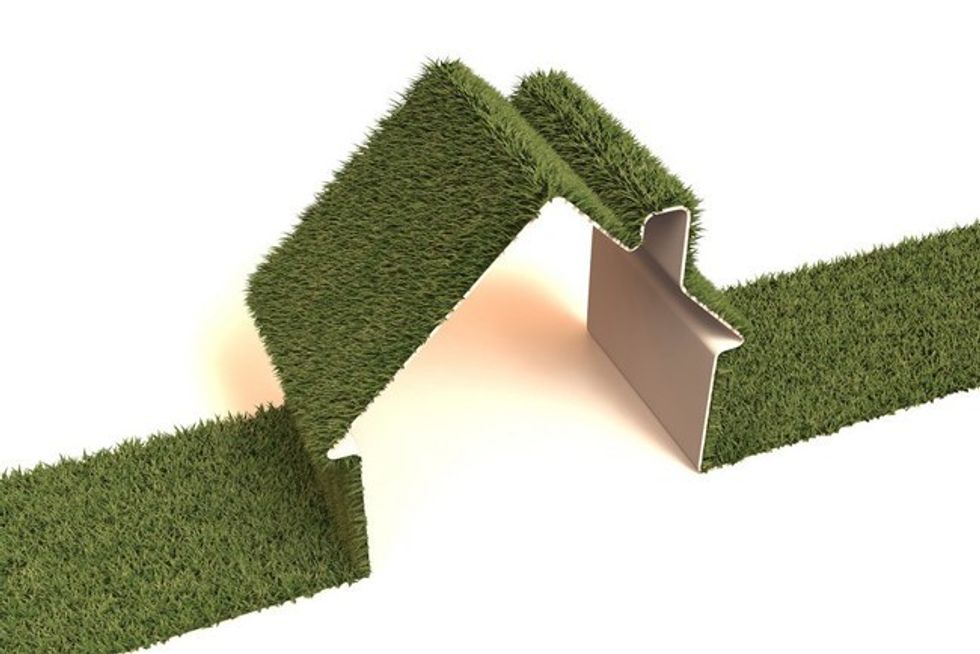 If you are serious about going green there are many ways, big and small, that you can ensure your house is more ecological. Have a look at a few ways you make a difference at home:
1. Invest in Solar
Yes, solar power is still more expensive than energy powered by fossil fuels, but if you are determined to boost your green credentials then investing in renewable solar energy is probably the most significant step you can take. Using 86 percent less water than coal, solar power produces clean, pollution-free energy and is 95 percent less toxic to humans compared to fossil fuels. By going solar, each household will save enough water to fill a large swimming pool—every single month. That's a lot of water each year.
As solar continues to advance it is becoming more and more cost effective, and because it is so valuable to the environment it's the first power source to be given substantial government backing. You can cut the cost of a solar power system by up to 50 percent if you utilize all the tax rebates and incentives available to you. Don't be put off by the first figure you see; if you do your research you may be surprised at just how inexpensive a solar powered house can be.
2. Manage Your Household Appliances
The average American household wastes huge amounts of energy each year. As technology advances, more and more eco-conscious people are installing home automation systems which allow you to manage your energy consumption to reduce both waste and expenditure. Features like motion sensor lights have been popular for a while but the latest systems take control to a new level and prevent any unnecessary energy waste.
Fretting over whether you've forgotten to turn the thermostat down or switch off the lights while away may soon be a thing of the past, as no matter where you are located you can now remotely control your home's energy output. You can even set smart schedules to manage your energy based on your usual daily habits—so for example, the heating will automatically decrease while you're sleeping. Not only does this type of system avoid wasting energy but it will also save you money in your utility bills.
3. Insulate Your Home
A properly insulated home saves enormous amounts of energy—and like home automation systems, an added benefit is the fact that you'll also save money. Insulation not only reduces the loss of heat during the winter months but also ensures that less cool air escapes during the summer, so you can often make savings on your yearly heating and air-conditioning bill by up to 20 percent.
Most households in the U.S. lack proper insulation and as a result have significant air leaks. If you add up all the leakages and holes in the outer walls, windows and doors of the average home it's comparable to the effect of leaving a window open every day of the year.
4. The Small Things
If you don't have the budget to implement any of the above, there are still multiple smaller ways you can work towards a greener home. Exchanging your home cleaning products for natural ones means that far fewer toxic chemicals are being washed down the drain and re-entering our environment—and you'll be surprised at how effective natural methods like vinegar water solution can be.
The global meat industry produces more greenhouse gases than all transport combined. The more meat people eat, the more livestock is required and the more gases are emitted. Reducing the amount of meat you eat means you'll have far less impact on the environment, and movements such as Meatless Mondays aim to encourage people to have at least one day a week where they don't eat any meat.
YOU MIGHT ALSO LIKE
10 Natural (And Vegan) Ways to Clean Your Home
Solar Capacity in the U.S. Enough to Power 4 Million Homes
EcoWatch Daily Newsletter
Investing in grid infrastructure would enable utilities to incorporate modern technology, making the grid more resilient and flexible. STRATMAN2 / FLICKR
By Elliott Negin
The Royal Swedish Academy of Sciences' recent decision to award the 2019 Nobel Prize in Chemistry to scientists who developed rechargeable lithium-ion batteries reminded the world just how transformative they have been. Without them, we wouldn't have smartphones or electric cars. But it's their potential to store electricity generated by the sun and the wind at their peak that promises to be even more revolutionary, reducing our dependence on fossil fuels and protecting the planet from the worst consequences of climate change.
Two Javan rhinos deep in the forests of Ujung Kulon National Park, the species' last habitat on Earth. Sugeng Hendratno / WWF
The global population of the critically endangered Javan rhinoceros has increased to 72 after four new calves were spotted in the past several months.
A tiger looks out from its cage at a new resort and zoo in the eastern Lao town of Tha Bak on Dec. 5, 2018. Karl Ammann believes the "zoo" is really a front for selling tigers. Terrence McCoy / The Washington Post / Getty Images
Are tigers extinct in Laos?
That's the conclusion of a detailed new study that found no evidence wild tigers still exist in the country.
A group of scientists is warning that livestock production must not expand after 2030 for the world to stave off ecological disaster.
The largest wetland in Africa is in the South Sudan. George Steinmetz / Corbis Documentary / Getty Images Plus
Methane emissions are a far more powerful greenhouse gas than carbon dioxide – about 28 times more powerful. And they have been rising steadily since 2007. Now, a new study has pinpointed the African tropics as a hot spot responsible for one-third of the global methane surge, as Newsweek reported.