This website uses cookies to ensure you get the best experience while browsing it. By clicking 'Got It' you're accepting these terms.
2012 Heartwood Forest Council—This Weekend
May. 22, 2012 09:00AM EST
Energy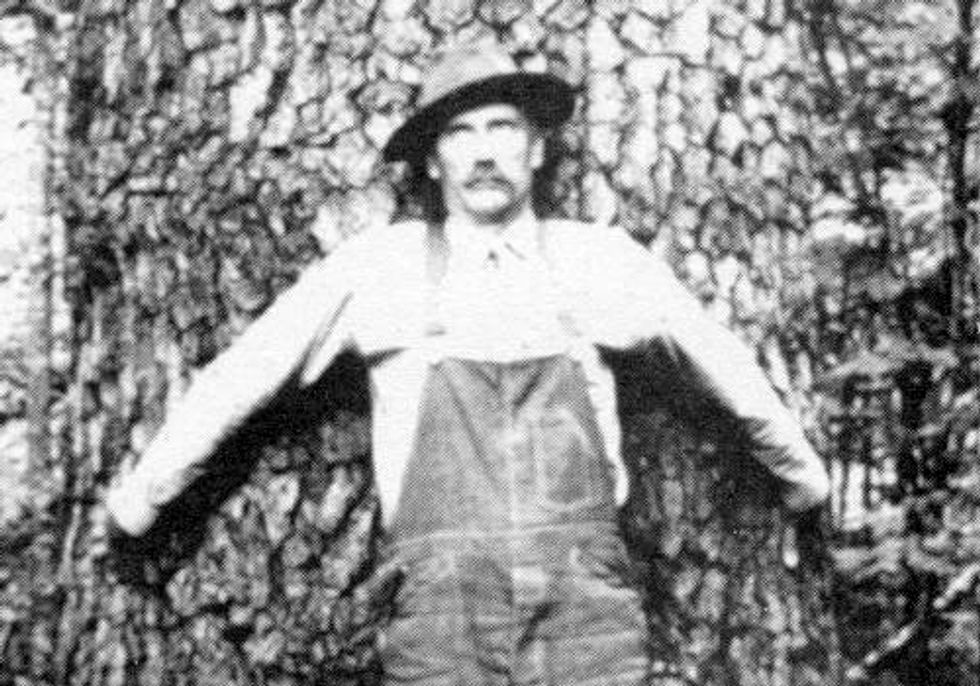 [Editor's note: The Heartwood Forest Council is one of my very favorite gatherings of the year. If you're able to attend this year's event, you'll be grateful you did. Thank you Heartwood for all your grassroots efforts in defending the hardwood forest region of the eastern U.S.]
The Forest Council is Heartwood's annual spring gathering of activists, held each year in a different part of the 18-state region of the eastern U.S., to discuss strategy and develop tactics for dealing with the major threats unique to the local area, yet all too common throughout the Heartwood region.
This year the 22nd annual Forest Council, May 25 - May 28, will be held at Boy Scout Camp Olmsted in the Allegheny National Forest (ANF), in northwestern Pennsylvania. The ANF has been the focus of Heartwood campaigns since the founding of the Allegheny Defense Project (ADP) in February 1994, fighting timber sales, oil and gas development, forest road densities equivalent to those in suburban housing developments, off-road vehicle abuse, and other threats to our public forest lands. With the recent boom in Marcellus shale drilling, hosting the Heartwood Forest Council offers an opportunity for activists and citizens in this region to network with folks involved with the fight to end mountaintop removal coal mining, as well as biomass incineration, and to trade skills and develop strategy to fight these ever growing threats to our home and habitat.
The theme of this year's Forest Council, Become Your Place, Defend Yourself is designed to focus specifically on Forest Watch. Forest Watch means direct citizen monitoring of what is taking place in our nation's forests, including monitoring of permits issued by management agencies and on-the-ground activity. This type of direct citizen monitoring of public lands has proven effective and successful at stopping ecologically harmful activity for over twenty years. Computer mapping, habitat assessment, agency policy and rulemaking, media and communication, and site violation identification are just a few of the diverse array of skills training that will be offered over the course of the weekend. When the agencies who manage our public lands violate the public trust by permitting dangerous and unhealthful activity, it falls to the citizens who love these wild places to use the existing laws of our nation to enforce compliance and uphold our rights to clean air, clean water, and natural beauty as guaranteed in Article 1 Section 27 of the PA Constitution.
Camp Olmsted is situated on the banks of the Allegheny River Reservoir, in the heart of the ancestral lands of the Seneca Nation. The Kinzua Dam, built in the 1960s by the Army Corps of Engineers, resulted in the forced removal of Seneca families living on the Cornplanter Grant lands (directly adjacent to Camp Olmsted) in Pennsylvania, and families living in communities on the Seneca Nation territory along the Allegheny River in New York. Fifty years later, the Seneca Nation of Indians has been granted a preliminary permit to manage the hydroelectric energy generated by the dam. FirstEnergy Corp. currently holds the 50-year license to operate the pumped storage project. That license expires in November 2015 and FirstEnergy is a competing applicant with the Seneca Nation to operate the project.
The forest surrounding the dam and 10,000 acre reservoir is now designated by the US Forest Service as a National Recreation Area, and hikes offered over the weekend will explore the beauty and unique diversity of the region as well as nearby Marcellus drilling sites as part of the on-site Forest Watch training exercises. Field trips will take Forest Council participants by canoe along the western shore of the reservoir to a scenic hike, or by pontoon boat across the reservoir to view oil and gas development, and a scenic overlook.
Camp Olmsted is well equipped with a very modern kitchen for Heartwood's famous delicious, organic weekend menu. The camp has women's and men's shower houses, cabins, plenty of room for tents (including tent platforms) and beautiful vistas. The camp is located directly on the Allegheny River Reservoir so swimming will be available (but in May it may still be a bit chilly). Please join us for a wonderful weekend in the Allegheny National Forest.
For more information, click here.
EcoWatch Daily Newsletter
California Gov. Gavin Newsom speaking with attendees at the 2019 California Democratic Party State Convention at the George R. Moscone Convention Center in San Francisco.
Gage Skidmore
/ Flickr /
CC BY-SA 2.0
California Gov. Gavin Newsom imposed new restrictions on oil exploration in his state yesterday by putting a moratorium on hundreds hydraulic fracturing permits until the projects are reviewed by independent scientists, as the AP reported.
The endangered Houston toad. Courtesy of U.S. Fish and Wildlife Service
While the planet continues to heat up, almost every single one of the 459 species listed as endangered in the U.S. will struggle as the climate crisis intensifies, according to new research published in the journal Nature Climate Change.
"This singular scientific achievement was accomplished at Heliogen's commercial facility in Lancaster, California."
Heliogen
A startup backed by Bill Gates unveiled a breakthrough solar technology Tuesday that could free heavy industry from fossil fuels.
Rhodiola rosea is an adaptogenic herb that can help with chronic fatigue and stress-related burnout. Tero Laakso / Flickr
By Gavin Van De Walle, MS, RD
While everyone has specific life stressors, factors related to job pressure, money, health, and relationships tend to be the most common.
Stress can be acute or chronic and lead to fatigue, headaches, upset stomach, nervousness, and irritability or anger.
A video shows a woman rescuing a koala from Australia's wildfires.
VOA News / YouTube screenshot
More than 350 koalas may have died in the wildfires raging near the Australian town of Port Macquarie in New South Wales, but one got a chance at survival after a woman risked her life to carry him to safety.