This website uses cookies to ensure you get the best experience while browsing it. By clicking 'Got It' you're accepting these terms.


The best of EcoWatch, right in your inbox. Sign up for our email newsletter!
Avocados are nutritional powerhouses that you can use for much more than simple salads or guacamole. The creamy texture and healthy oils in avocados make a perfect substitute for harmful fats in various dishes. They also have a wide variety of uses for skin and body treatments.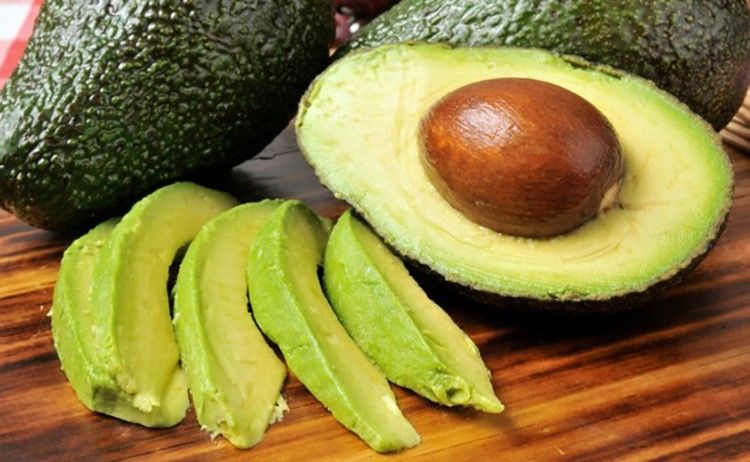 Explore these unique ways to take advantage of the many health benefits of avocados.
1. Mayonnaise
You can have the creamy deliciousness of mayonnaise, without the unhealthy fats and additives that come in many commercial brands. Vegan avocado and basil mayonnaise makes a great addition to any sandwich or burger or you can make your own creamy avocado potato salad.
2. Pudding
Excellent for those of us who love sweets, avocados are a perfect base for all sorts of different vegan puddings.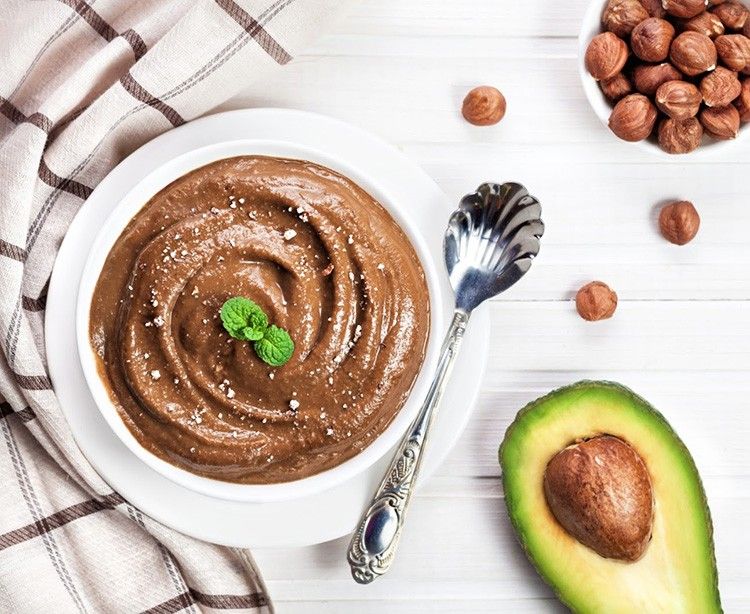 3. Baby Food
Avocados are a good transitional food for babies 4 months and older. Pediatricians often recommend starting your baby on greener vegetables rather than sweeter ones so they don't develop a sweet preference and reject regular food. Avocados count as a green vegetable and have a mild flavor appropriate for babies. Parents magazine has instructions on how to prepare your baby's first avocado.
4. Butter Substitute
You can replace half the butter in any baked recipe with avocado puree. The final baked product will be softer and chewier than with butter, but lower in calories. It's also possible to replace the entire amount of butter with avocado. You will need to reduce the oven temperature by 25 percent and increase the baking time. This will prevent the baked item from rising too much and then dropping when it's removed from the oven.
5. Whipped Cream
To make a simple vegan whipped cream, combine the following in a blender and process until smooth:
One avocado, with the seed and peel removed
½ cup milk, such as almond, coconut or soy
¼ cup sugar or other sweetener to taste
½ teaspoon of vanilla extract
6. Grilled and Fried
For a healthier twist on grilled and deep fried foods, try adding avocados. To grill an avocado, cut one in half, remove the pit, brush both sides with lemon or lime juice, then place them face-down on the grill. You can finish them off by filling the hollow centers with salsa. Another tasty option is deep fried avocados with lime dipping sauce.
7. Ice Cream
The texture of avocado makes it a great vegan ice cream ingredient. Try out these recipes for avocado banana ice cream and avocado coconut ice cream.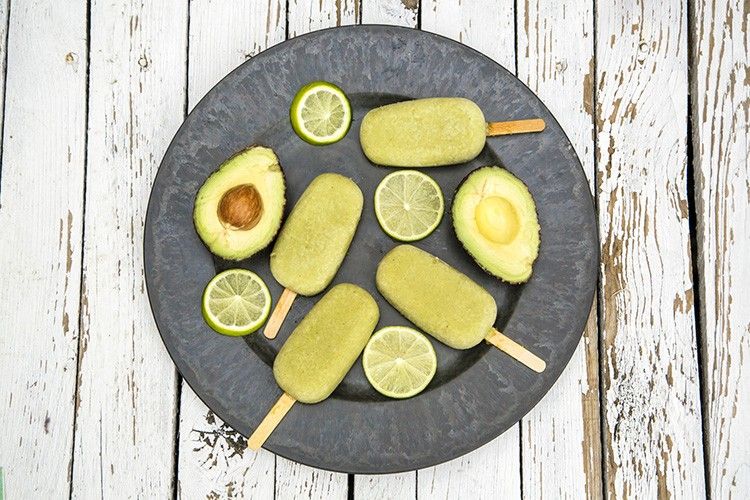 8. Psoriasis and Eczema Treatment
Avocado is known for being a good facial skin treatment, but it can also help with skin conditions like psoriasis and eczema. Apply either fresh avocado pulp or avocado oil directly to any affected skin areas. Avocado has been found to reduce skin inflammation and itching, as well as provide a soothing effect.
9. Hair and Scalp Moisturizer
Avocado oil works well to moisturize your hair and scalp. To prepare a treatment, combine and warm up 2 tablespoons each of avocado oil and castor oil in a bowl. Wet your hair and massage the warm oil into your scalp and hair. Leave overnight. Wash your hair as usual in the morning. Dry hair shafts can directly absorb avocado oil and it can also help stop dandruff.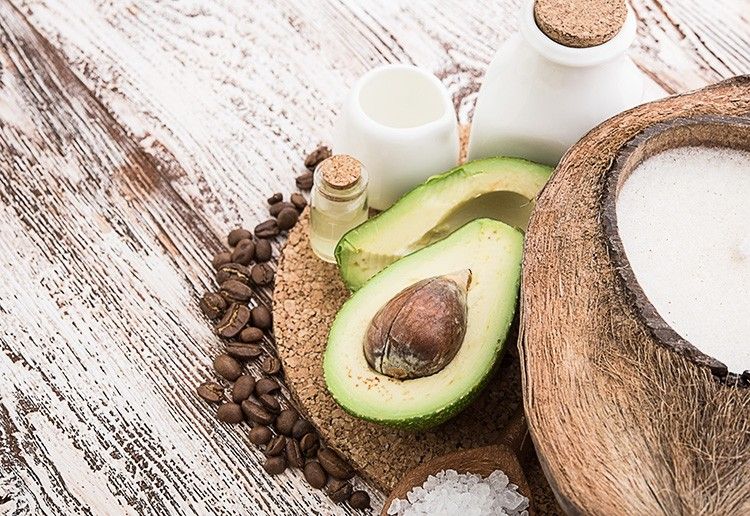 10. Breath Freshener
The thick, creamy texture of avocado can cleanse your mouth when you chew it. Also, the enzymes present in avocados can help with digestion. Chronic bad breath is often caused by inflammation in the gastrointestinal system, so the digestive soothing effect of avocados can help calm issues that give you bad breath.
11. Sunburn Relief
Avocados will rehydrate sunburnt skin and their rich nutrients will support the healing process. It's best to start with an avocado at room temperature, mash the flesh into a smooth pulp and apply it directly to a sunburnt area.
12. Shaving Cream
If you want to get rid of commercial shaving creams and take a more natural approach, avocados make an effective replacement. Fresh avocado flesh and avocado oil both work as gentle, non-irritating lubricants for shaving.
YOU MIGHT ALSO LIKE
Why You Should Drink Oolong Tea
The Zero-Calorie 'Miracle' Noodle
EcoWatch Daily Newsletter
arinahabich / Stock / Getty Images
By Sydney Swanson
With April hopping along and Easter just around the corner, it's time for dyeing eggs (and inadvertently, dyeing hands.) It's easy to grab an egg-dyeing kit at the local supermarket or drug store, but those dye ingredients are not pretty.
Aerial of farmland and mountains near Seaward Kaikoura Range in New Zealand. David Wall Photo / Lonely Planet Images / Getty Images Plus
By Jordan Davidson
New Zealand's pristine image as a haven of untouched forests and landscapes was tarnished this week by a brand new government report. The Environment Aotearoa 2019 painted a bleak image of the island nation's environment and its future prospects.
heshphoto / Image Source / Getty Images
Mike Taube / Getty Images
A new EPA rule on asbestos does not say anything about the asbestos currently in the environment. Bob Allen / Getty Images
A mountain woodland caribou bull in the Muskwa-Kechika Wilderness area in northern British Columbia, Canada. John E Marriott / All Canada Photos / Getty Images
It's heartening, in the midst of the human-caused sixth mass extinction, to find good wildlife recovery news. As plant and animal species disappear faster than they have for millions of years, Russia's Siberian, or Amur, tigers are making a comeback. After falling to a low of just a few dozen in the mid-20th century, the tigers now number around 500, with close to 100 cubs — thanks to conservation measures that include habitat restoration and an illegal hunting crackdown.