This website uses cookies to ensure you get the best experience while browsing it. By clicking 'Got It' you're accepting these terms.
10 Success Stories Thanks to the Endangered Species Act
Dec. 07, 2013 05:37PM EST
Forty years ago this month, Congress passed the Endangered Species Act—our nation's safety net for fish, plants and wildlife on the brink of extinction. The Endangered Species Coalition marks the anniversary with a new report highlighting a few of the great wildlife conservation accomplishments since the Act's passage in 1973.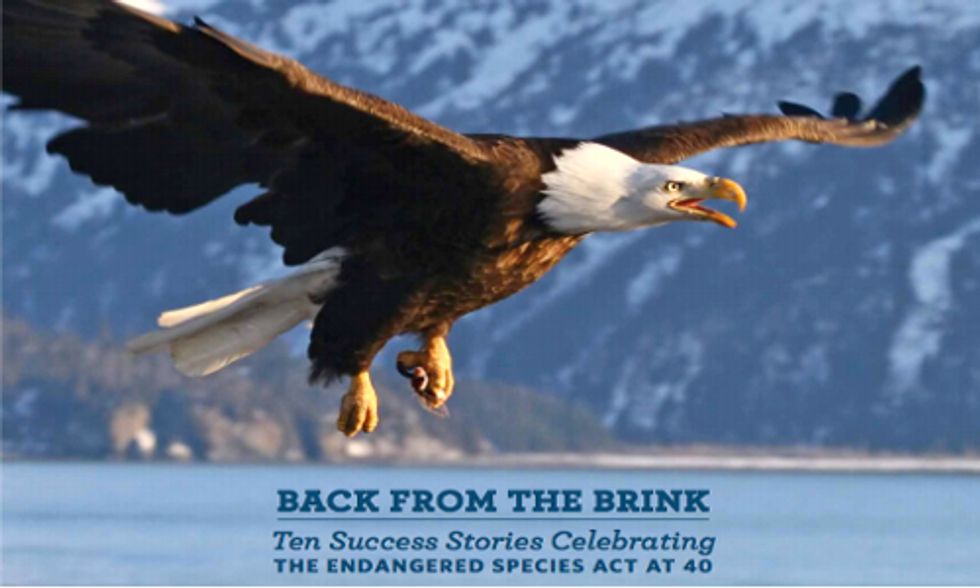 "Any law would be fortunate to have the kind of record that the Endangered Species Act does," said Leda Huta, executive director of the Endangered Species Coalition. "Turning 40 never looked so good. To bring species after species back from the very edge of extinction—that kind of success is a remarkable testament to what we Americans have accomplished."  
The report, entitled Back from the Brink: Ten Success Stories Celebrating the Endangered Species Act at 40, highlights ten species that—thanks to the Endangered Species Act's protections—are either steadily improving or have been recovered and removed from the list of imperiled species.
They include the nēnē goose, American peregrine falcon, El Segundo blue butterfly, Robbins' cinquefoil, bald eagle, southern sea otter, humpback whale, American alligator, brown pelican and the green sea turtle. All of the species in the report were nominated by Coalition member groups from around the country. A panel of distinguished scientists then reviewed the nominations and decided which species to include in the report.
More than 1,300 imperiled species of plants, fish and wildlife in the U.S. have been protected by the Endangered Species Act, and only ten have gone extinct, according to the U.S. Fish and Wildlife Service. Additionally, a recent study found that 90 percent of protected species are recovering at the pace expected in their scientific recovery plans. Biologists have indicated that the task of recovering a species from near-extinction is a decades-long endeavor.
"Thanks to wisdom and the vision of Congress in 1973, our children will have the opportunity to witness the magnificent breaching of a humpback whale, or hear the call of the peregrine falcon," said Huta. "We owe it to future generations to continue to protect our endangered species and the special habitats they call home."  
When President Richard Nixon signed the Endangered Species Act into law on Dec. 28, 1973, he announced, "Nothing is more priceless and more worthy of preservation than the rich array of animal life with which our country has been blessed. It is a many-faceted treasure, of value to scholars, scientists, and nature lovers alike, and it forms a vital part of the heritage we all share as Americans."
The Endangered Species Coalition has also produced a slide show to accompany the report, featuring stunning photos of each of the ten species in the report. 
Ten Success Stories Celebrating the Endangered Species Act:
Nēnē Goose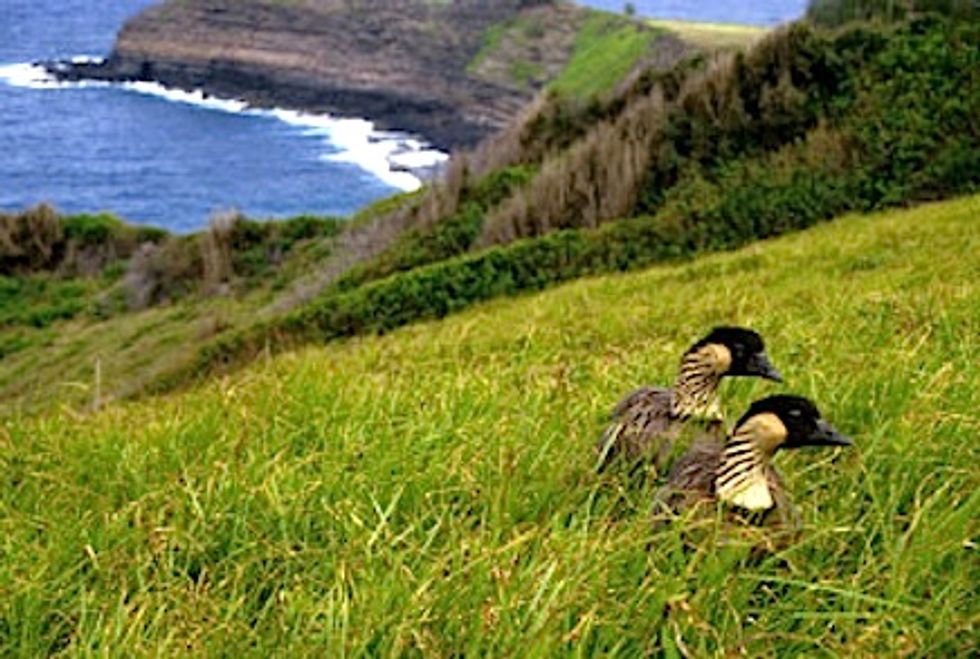 Habitat protection and captive breeding programs have rebuilt Hawaii's nēnē goose population from the brink of extinction in the mid-1900s to approximately 1,300 individuals in 2013. Still listed under the Endangered Species Act, the nēnē is also protected by collaborative programs with landowners designed to bring the goose to full recovery.
American Peregrine Falcon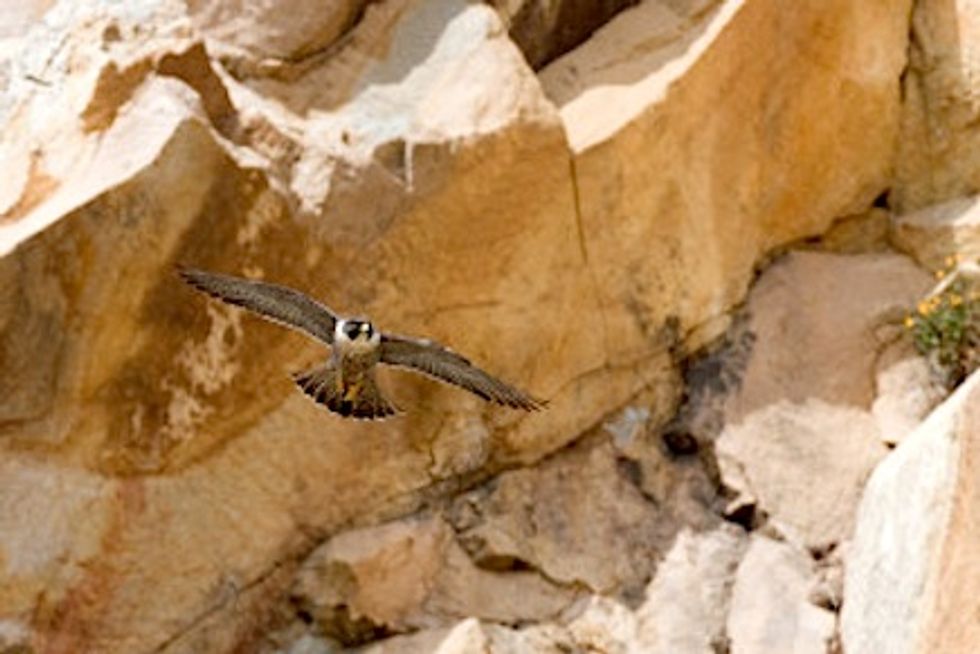 The U.S. population of peregrine falcons dropped from an estimated 3,900 in the mid-1940s to just 324 individuals in 1975, and the falcon was considered locally extinct in the eastern United States. Their comeback has been truly remarkable—today, there are approximately 3,500 nesting pairs.
El Segundo Blue Butterfly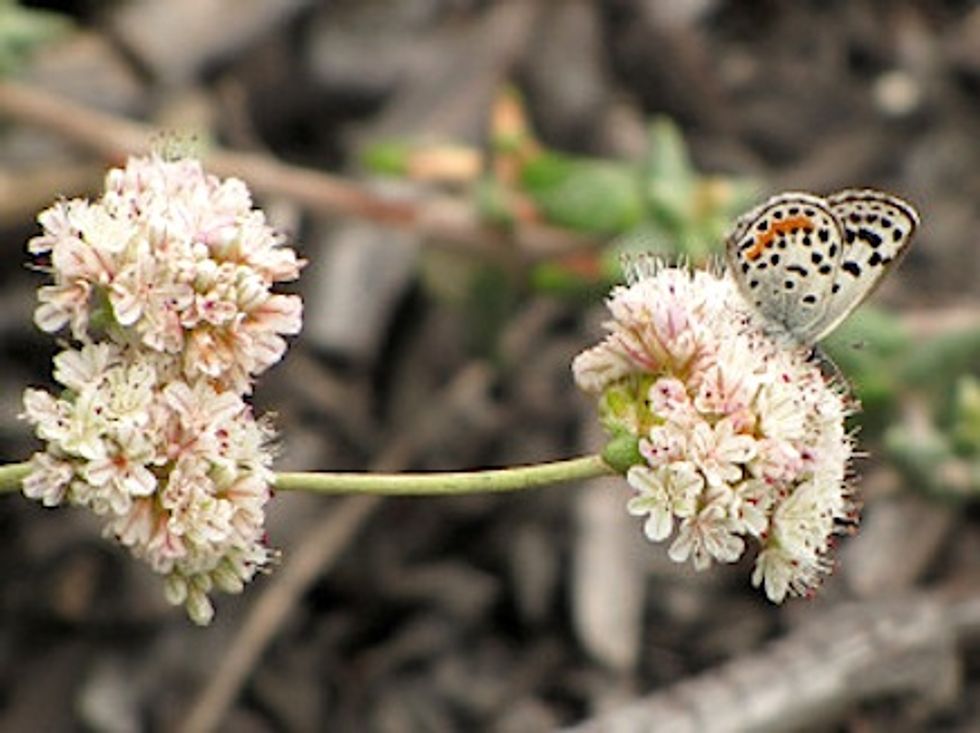 By 1984, only about 500 of these butterflies remained. The butterfly has rebounded significantly, with an astonishing 20,000 percent comeback recorded in 2012. The resurgence of the El Segundo blue butterfly is an inspiring story of the Endangered Species Act's ability to protect critical habitat.
Robbins' Cinquefoil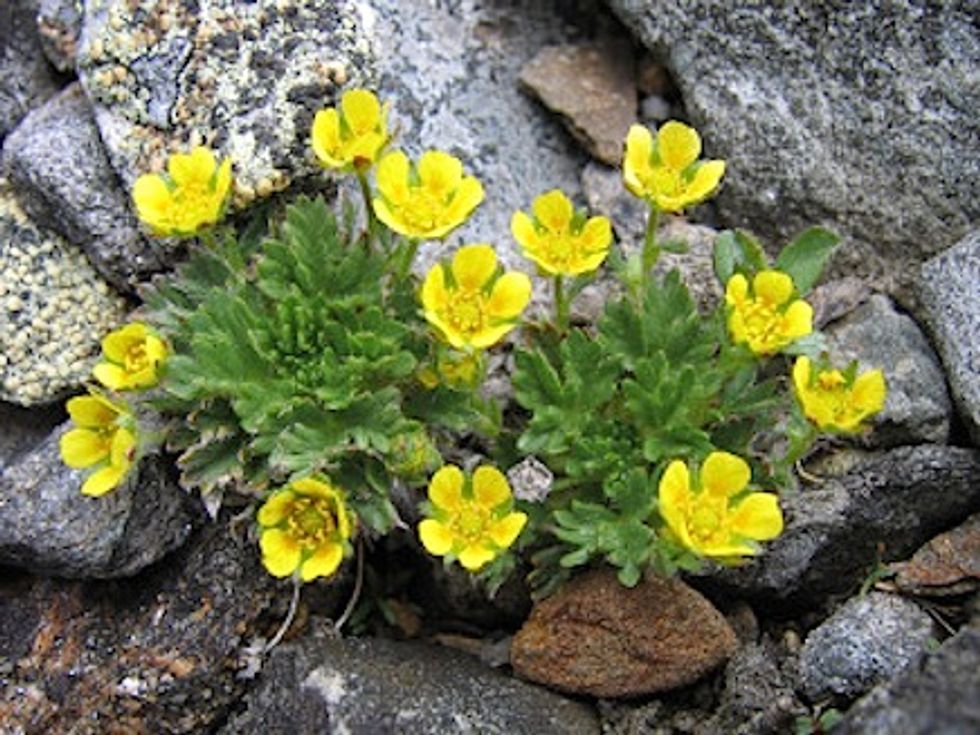 Although it was once close to extinction, today the original Robbins' cinquefoil population on a small, rugged site in New Hampshire's White Mountains numbers about 14,000 plants, with 1,500 to 2,000 flowering individuals. In a remarkable win for the Endangered Species Act, Robbins' cinquefoil was officially delisted in 2002.
Bald Eagle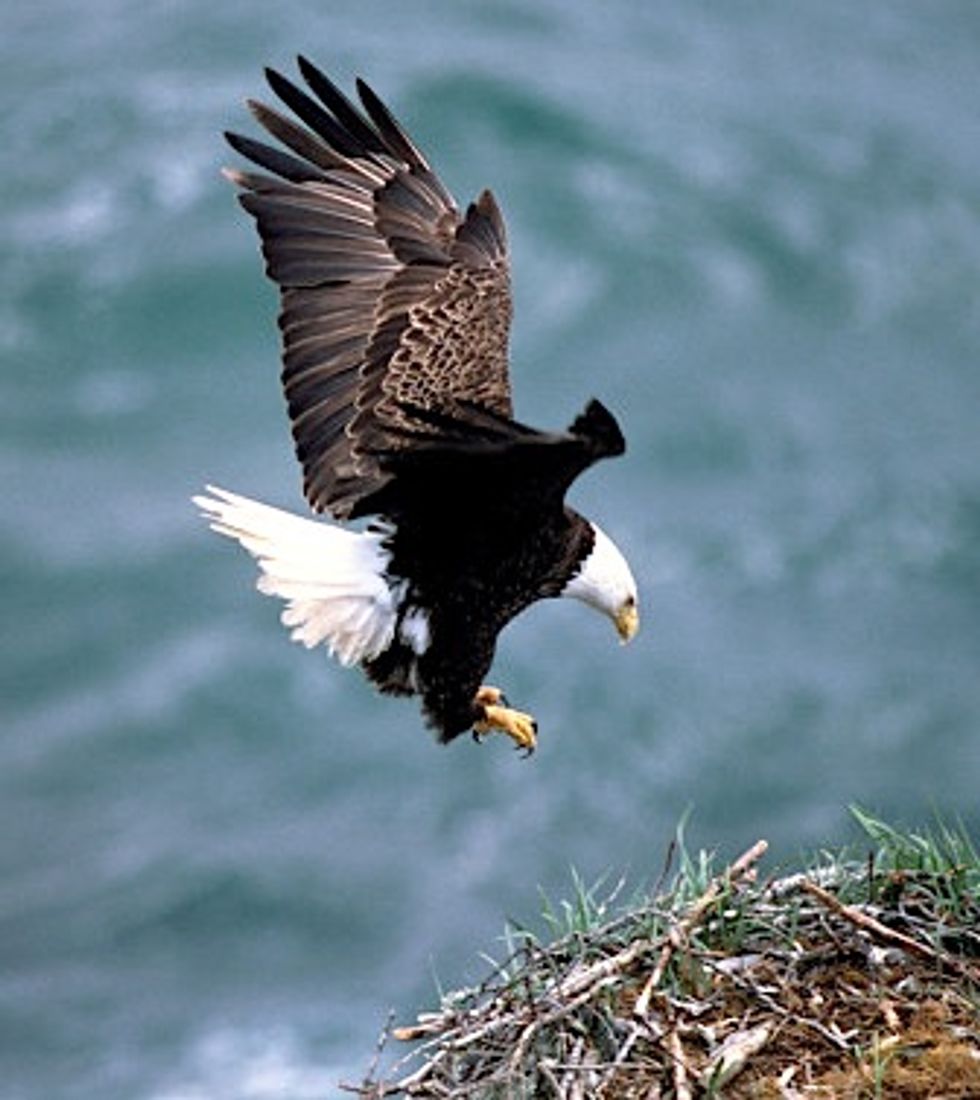 By the early 1960s, the count of nesting bald eagles plummeted to about 480 in the lower 48 states. Today, with some 14,000 breeding pairs in the skies over North America, the bald eagle endures as a testament to the strength and undeniable moral correctness of the Endangered Species Act.
Southern Sea Otter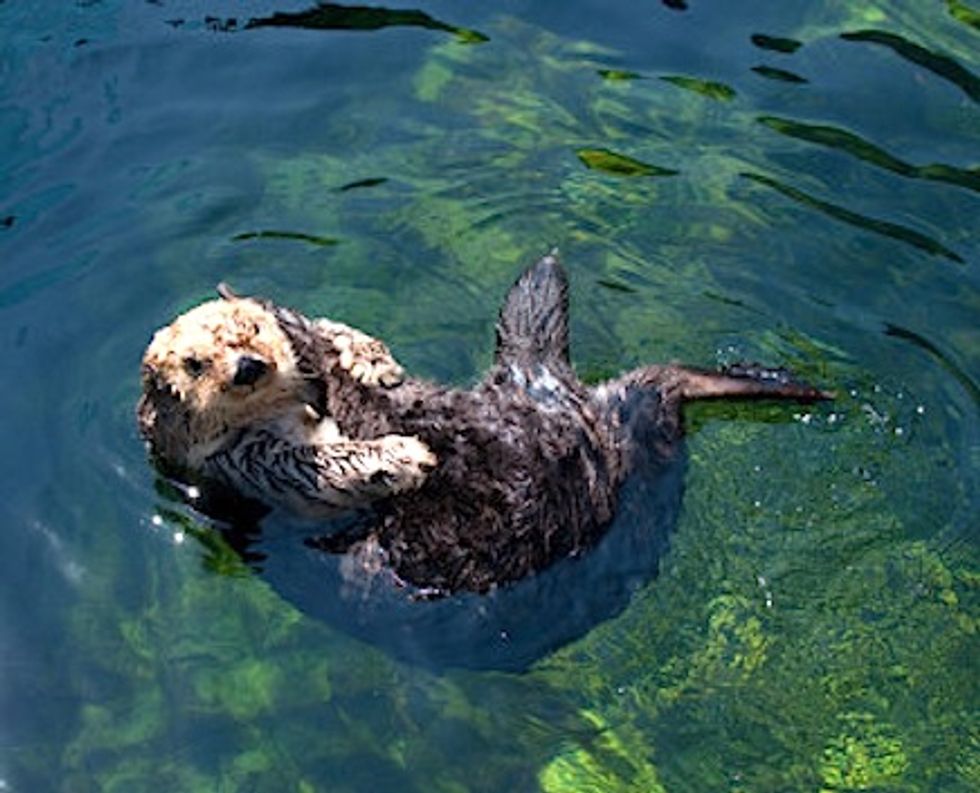 Sea otters once numbered in the thousands before the fur trade and other factors reduced their numbers to about 50 in 1914. Listed under the Endangered Species Act in 1977, this remarkable species rebounded to approximately 2,800 individuals between 2005 and 2010.
Humpback Whale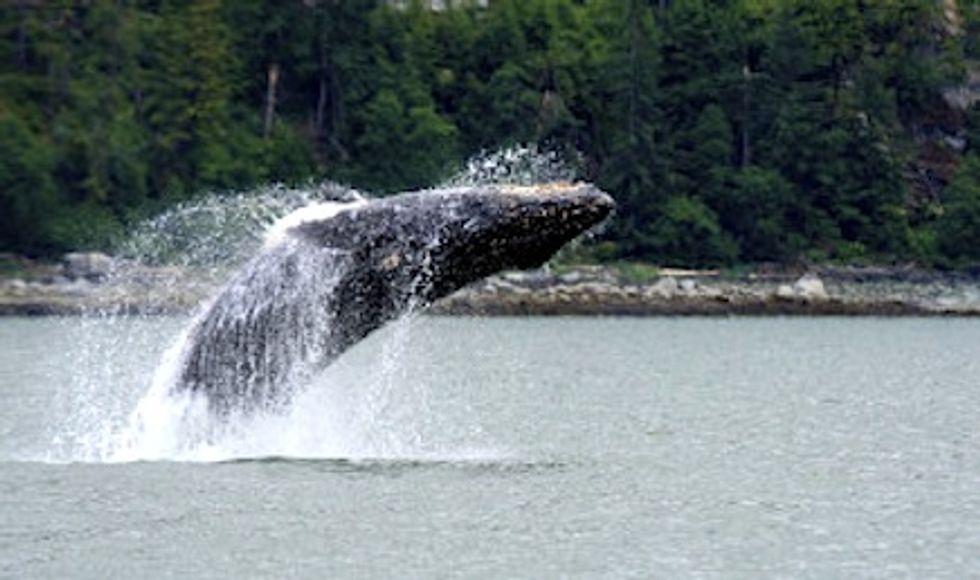 The whaling industry dramatically depleted humpback populations from a high of more than 125,000; by the mid-1960s, only 1,200 individuals swam in the North Pacific. That tiny population of humpbacks has swelled to more than 22,000 members today due to a strong recovery program implemented under the Endangered Species Act.
American Alligator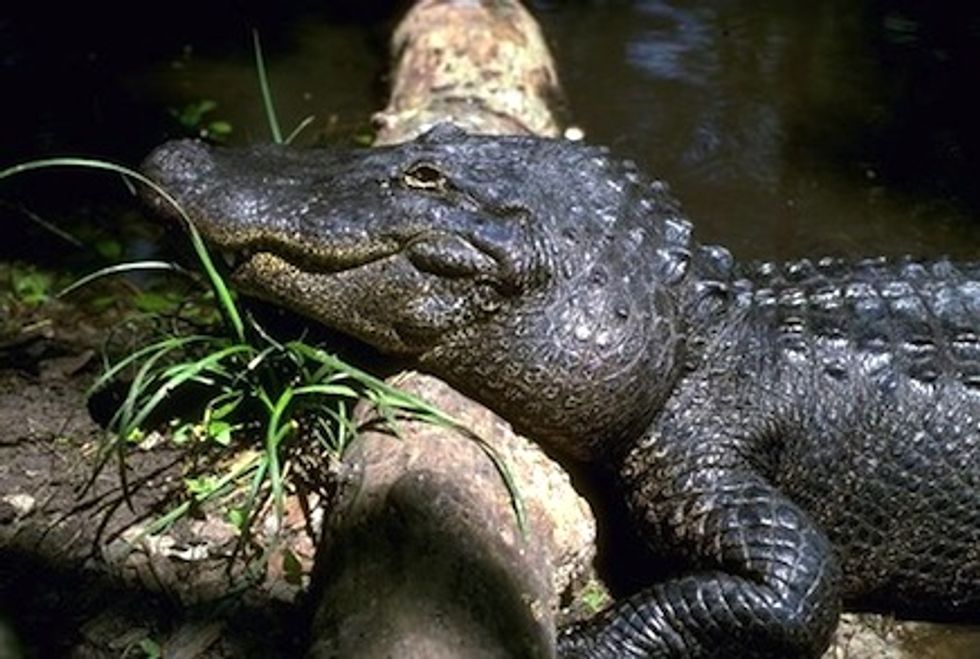 By the 1950s, the American alligator had been hunted and traded to near-extinction. Captive breeding and strong enforcement of habitat protections and hunting regulations have contributed to its resurgence. Alligators now number around 5 million from North Carolina through Texas, with the largest populations in Louisiana and Florida.
Brown Pelican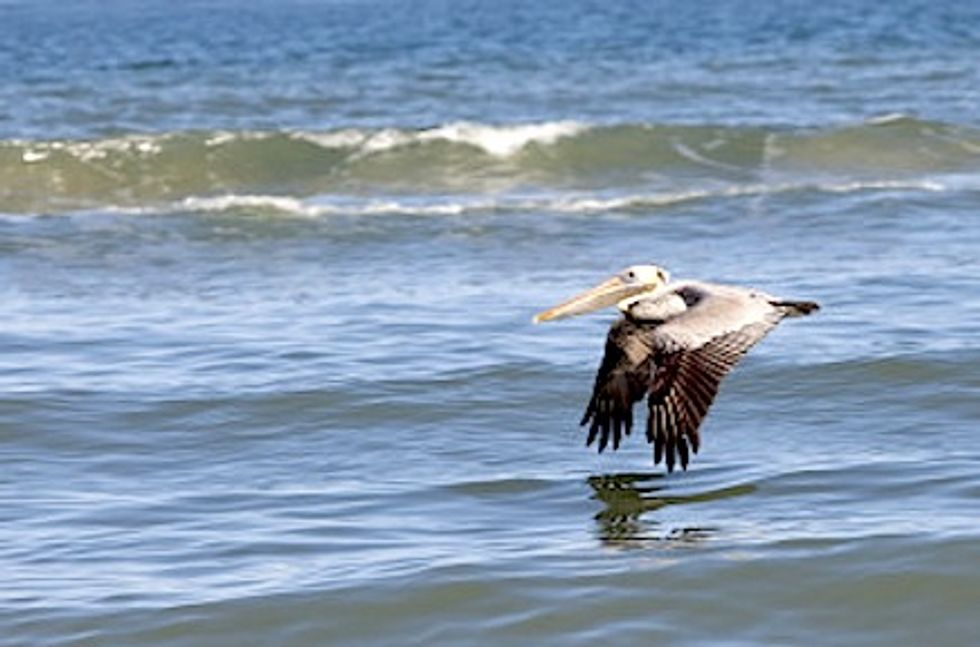 Brown pelicans were dramatically impacted by habitat destruction and DDT. Driven to extinction in Louisiana, pelicans have made a dramatic comeback under the Endangered Species Act; in 2004, the population in Louisiana numbered 16,500 nesting pairs. Thanks to ambitious reintroduction programs, the brown pelican was fully delisted in 2009.
Green Sea Turtle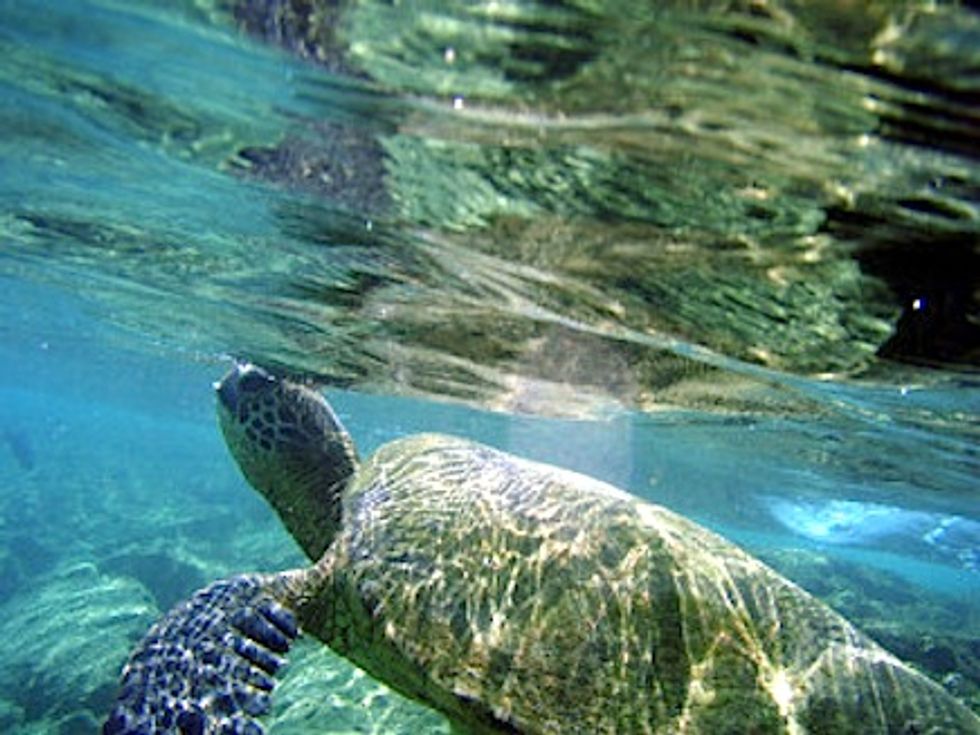 In 1990, fewer than fifty green sea turtles were documented nesting at the Archie Carr National Wildlife Refuge on Florida's east coast. This 20-mile stretch of beach hosted more than 10,000 green sea turtle nests in 2013, making this one of the greatest conservation success stories of our time.
Visit EcoWatch's BIODIVERSITY page for more related news on this topic.

EcoWatch Daily Newsletter
Elva Etienne / Moment / Getty Images
By Ketura Persellin
Gift-giving is filled with minefields, but the Environmental Working Group's (EWG) got your back, so you don't need to worry about inadvertently giving family members presents laden with toxic chemicals. With that in mind, here are our suggestions for gifts to give your family this season.
Pexels
Garlic is an ingredient that provides great flavor to dishes and can be found in most kitchens across the globe.
Pexels
Echinacea is a group of flowering plants that belong to the daisy family, along with plants like sunflowers, chicory, chamomile, and chrysanthemums.

One of the 25 new Long Beach Transit hybrid gasoline-electric buses on April 23, 2009. Jeff Gritchen / Digital First Media / Orange County Register / Getty Images
In Long Beach, California, some electric buses can charge along their route without cords or wires.
When a bus reaches the Pine Avenue station, it parks over a special charging pad. While passengers get on and off, the charger transfers energy to a receiver on the bottom of the bus.