Dec. 07, 2013 05:37PM EST
10 Success Stories Thanks to the Endangered Species Act
Forty years ago this month, Congress passed the Endangered Species Act—our nation's safety net for fish, plants and wildlife on the brink of extinction. The Endangered Species Coalition marks the anniversary with a new report highlighting a few of the great wildlife conservation accomplishments since the Act's passage in 1973.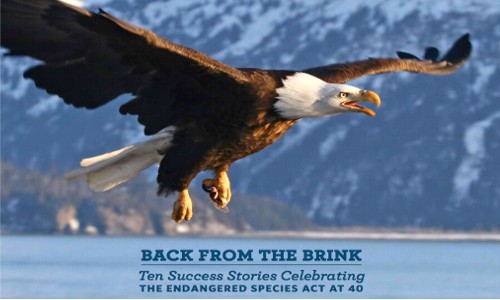 "Any law would be fortunate to have the kind of record that the Endangered Species Act does," said Leda Huta, executive director of the Endangered Species Coalition. "Turning 40 never looked so good. To bring species after species back from the very edge of extinction—that kind of success is a remarkable testament to what we Americans have accomplished."  
The report, entitled Back from the Brink: Ten Success Stories Celebrating the Endangered Species Act at 40, highlights ten species that—thanks to the Endangered Species Act's protections—are either steadily improving or have been recovered and removed from the list of imperiled species.
They include the nēnē goose, American peregrine falcon, El Segundo blue butterfly, Robbins' cinquefoil, bald eagle, southern sea otter, humpback whale, American alligator, brown pelican and the green sea turtle. All of the species in the report were nominated by Coalition member groups from around the country. A panel of distinguished scientists then reviewed the nominations and decided which species to include in the report.
More than 1,300 imperiled species of plants, fish and wildlife in the U.S. have been protected by the Endangered Species Act, and only ten have gone extinct, according to the U.S. Fish and Wildlife Service. Additionally, a recent study found that 90 percent of protected species are recovering at the pace expected in their scientific recovery plans. Biologists have indicated that the task of recovering a species from near-extinction is a decades-long endeavor.
"Thanks to wisdom and the vision of Congress in 1973, our children will have the opportunity to witness the magnificent breaching of a humpback whale, or hear the call of the peregrine falcon," said Huta. "We owe it to future generations to continue to protect our endangered species and the special habitats they call home."  
When President Richard Nixon signed the Endangered Species Act into law on Dec. 28, 1973, he announced, "Nothing is more priceless and more worthy of preservation than the rich array of animal life with which our country has been blessed. It is a many-faceted treasure, of value to scholars, scientists, and nature lovers alike, and it forms a vital part of the heritage we all share as Americans."
The Endangered Species Coalition has also produced a slide show to accompany the report, featuring stunning photos of each of the ten species in the report. 
Ten Success Stories Celebrating the Endangered Species Act:
Nēnē Goose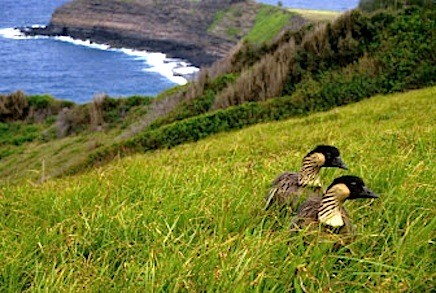 Habitat protection and captive breeding programs have rebuilt Hawaii's nēnē goose population from the brink of extinction in the mid-1900s to approximately 1,300 individuals in 2013. Still listed under the Endangered Species Act, the nēnē is also protected by collaborative programs with landowners designed to bring the goose to full recovery.
American Peregrine Falcon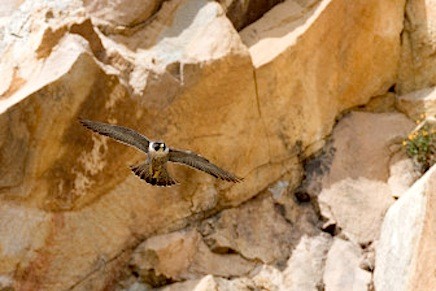 The U.S. population of peregrine falcons dropped from an estimated 3,900 in the mid-1940s to just 324 individuals in 1975, and the falcon was considered locally extinct in the eastern United States. Their comeback has been truly remarkable—today, there are approximately 3,500 nesting pairs.
El Segundo Blue Butterfly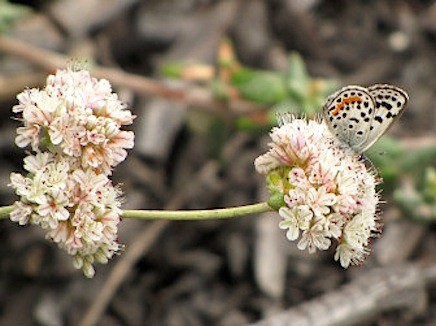 By 1984, only about 500 of these butterflies remained. The butterfly has rebounded significantly, with an astonishing 20,000 percent comeback recorded in 2012. The resurgence of the El Segundo blue butterfly is an inspiring story of the Endangered Species Act's ability to protect critical habitat.
Robbins' Cinquefoil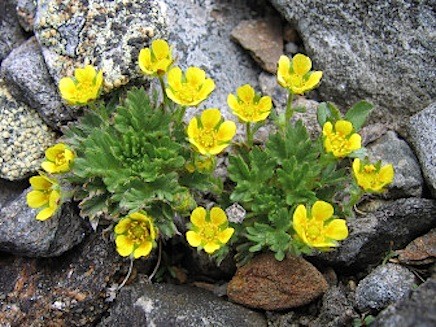 Although it was once close to extinction, today the original Robbins' cinquefoil population on a small, rugged site in New Hampshire's White Mountains numbers about 14,000 plants, with 1,500 to 2,000 flowering individuals. In a remarkable win for the Endangered Species Act, Robbins' cinquefoil was officially delisted in 2002.
Bald Eagle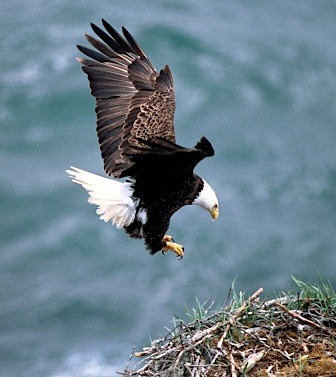 By the early 1960s, the count of nesting bald eagles plummeted to about 480 in the lower 48 states. Today, with some 14,000 breeding pairs in the skies over North America, the bald eagle endures as a testament to the strength and undeniable moral correctness of the Endangered Species Act.
Southern Sea Otter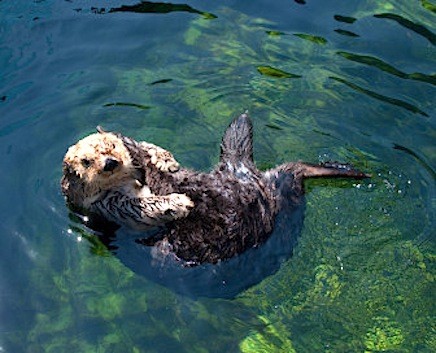 Sea otters once numbered in the thousands before the fur trade and other factors reduced their numbers to about 50 in 1914. Listed under the Endangered Species Act in 1977, this remarkable species rebounded to approximately 2,800 individuals between 2005 and 2010.
Humpback Whale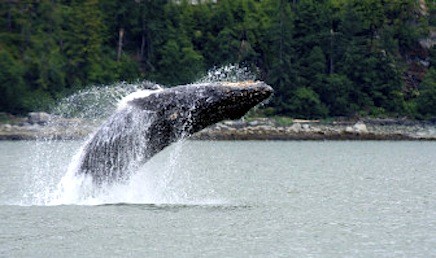 The whaling industry dramatically depleted humpback populations from a high of more than 125,000; by the mid-1960s, only 1,200 individuals swam in the North Pacific. That tiny population of humpbacks has swelled to more than 22,000 members today due to a strong recovery program implemented under the Endangered Species Act.
American Alligator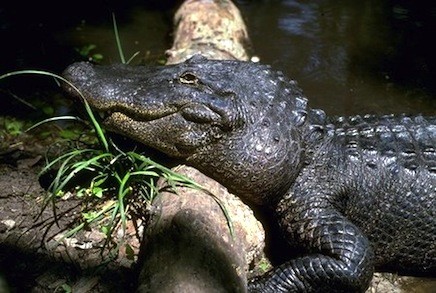 By the 1950s, the American alligator had been hunted and traded to near-extinction. Captive breeding and strong enforcement of habitat protections and hunting regulations have contributed to its resurgence. Alligators now number around 5 million from North Carolina through Texas, with the largest populations in Louisiana and Florida.
Brown Pelican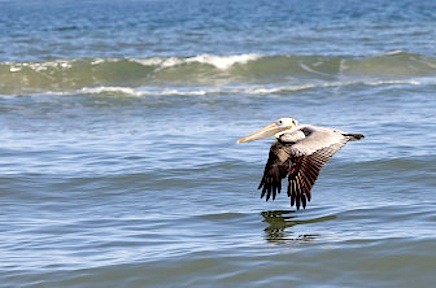 Brown pelicans were dramatically impacted by habitat destruction and DDT. Driven to extinction in Louisiana, pelicans have made a dramatic comeback under the Endangered Species Act; in 2004, the population in Louisiana numbered 16,500 nesting pairs. Thanks to ambitious reintroduction programs, the brown pelican was fully delisted in 2009.
Green Sea Turtle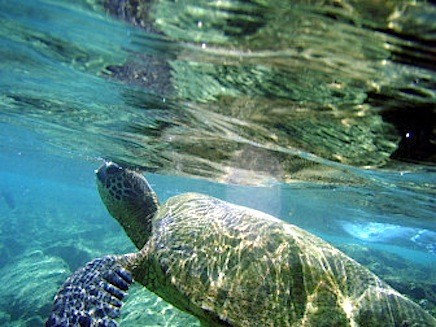 In 1990, fewer than fifty green sea turtles were documented nesting at the Archie Carr National Wildlife Refuge on Florida's east coast. This 20-mile stretch of beach hosted more than 10,000 green sea turtle nests in 2013, making this one of the greatest conservation success stories of our time.
Visit EcoWatch's BIODIVERSITY page for more related news on this topic.

Jul. 21, 2017 01:50PM EST
Will Rose / Greenpeace
Eleven peaceful activists from the Greenpeace ship Arctic Sunrise have taken to the water in inflatable boats with handheld banners to oppose the Statoil Songa Enabler oil rig, 275 km North off the Norwegian coast, in the Arctic Barents sea.
The banners say: "People Vs. Arctic Oil" and are directed at Statoil and the Norwegian government, which has opened a new, aggressive search for oil in the waters of the Barents Sea.
Keep reading...
Show less
Jul. 21, 2017 10:34AM EST
Dominion Pipeline Monitoring Coalition
The Federal Energy Regulatory Commission (FERC) paved the way Friday for the 600-mile, 42-inch fracked gas Atlantic Coast Pipeline to proceed when it issued the final environmental impact statement (FEIS). A joint project of utility giants Duke Energy and Dominion Energy, the Atlantic Coast Pipeline would move fracked gas from West Virginia into Virginia and North Carolina.
In April, the Sierra Club submitted more than 500 pages of legal and technical comments on FERC's draft EIS, which were joined by more than 18,000 individual comments detailing opposition to the project. The pipeline has been met with widespread opposition, with more than 1,000 people participating in public hearings across the three affected states. The Sierra Club recently requested that FERC issue a new environmental review document analyzing information that came in after or late in, the public comment process.
Keep reading...
Show less
Jul. 21, 2017 08:25AM EST
Greenpeace / PolluterWatch
By Jessica Corbett
"It's time Rex Tillerson step down or be removed," said Gigi Kellett of Corporate Accountability International, following an announcement on Thursday that ExxonMobil will pay $2 million for violating U.S. sanctions against Russian officials while the now-secretary of state was the company's CEO.
"ExxonMobil demonstrated reckless disregard for U.S. sanction requirements," according to enforcement filing released by the Treasury Department's Office of Foreign Assets Control (OFAC), which issued the penalty. Though the fine is reportedly the maximum penalty allowed, it's pittance to one of the world's most profitable and powerful corporations, which last year reported a profit of $7.8 billion.
Keep reading...
Show less
Jul. 21, 2017 11:15AM EST
New analysis from Amory B. Lovins debunks the notion that highly unprofitable, economically distressed nuclear plants should be further subsi­dized to meet financial, security, reliability and climate goals. The analysis, which will appear shortly in The Electricity Journal, shows that closing costly-to-run nuclear plants and reinvesting their saved operating costs in energy efficiency provides cheaper elec­tricity, increases grid reliability and security, reduces more carbon, and preserves (not distorts) market integrity—all without subsidies.

Keep reading...
Show less
Jul. 21, 2017 08:44AM EST
Oil Change International / Twitter
By Christian Detisch and Seth Gladstone
In the wake of Senate Republicans' ever-deepening debacle over their flailing attempts to strip health insurance from 22 million people, Majority Leader Mitch McConnell is desperate to do something—anything—to show that he can get legislation passed. To this end, he's bypassing the standard committee review process to push a complex 850+ page energy bill straight to the full Senate floor. Perhaps not surprisingly, this legislation, the Energy and Natural Resources Act of 2017, would be a disaster for public health and our climate.
Keep reading...
Show less
Jul. 21, 2017 08:11AM EST
Rooftop solar panels on a beach house in southern Florida. TAI VIINIKKA / CC BY-NC-ND 2.0
A new law passed this week in South Miami will require all new homes built in the city to install solar panels. The measure, which was inspired by a proposal from a teenage climate activist, will go into effect in September.
The text of the ordinance details the climate impacts facing South Miami.
Keep reading...
Show less
Jul. 21, 2017 10:27AM EST
www.youtube.com
Keep reading...
Show less
Jul. 21, 2017 08:49AM EST
iStock
By Katherine Paul and Ronnie Cummins
A recent series of articles by a Washington Post reporter could have some consumers questioning the value of the U.S. Department of Agriculture's (USDA) organic seal. But are a few bad eggs representative of an entire industry?
Consumers are all for cracking down on the fraudulent few who, with the help of Big Food, big retail chains and questionable certifiers give organics a bad name. But they also want stronger standards, and better enforcement—not a plan to weaken standards to accommodate "Factory Farm Organic."
Keep reading...
Show less


Get EcoWatch in your inbox