10,000 People Will Surround White House on Nov. 6 to Protest Keystone XL Pipeline
Nov. 06, 2011 09:44AM EST
Energy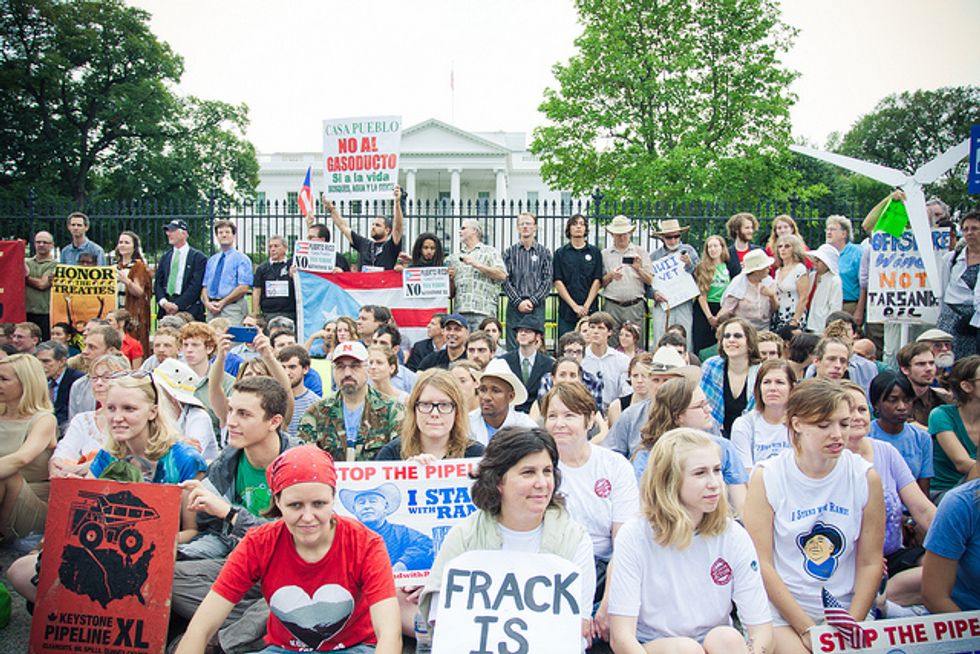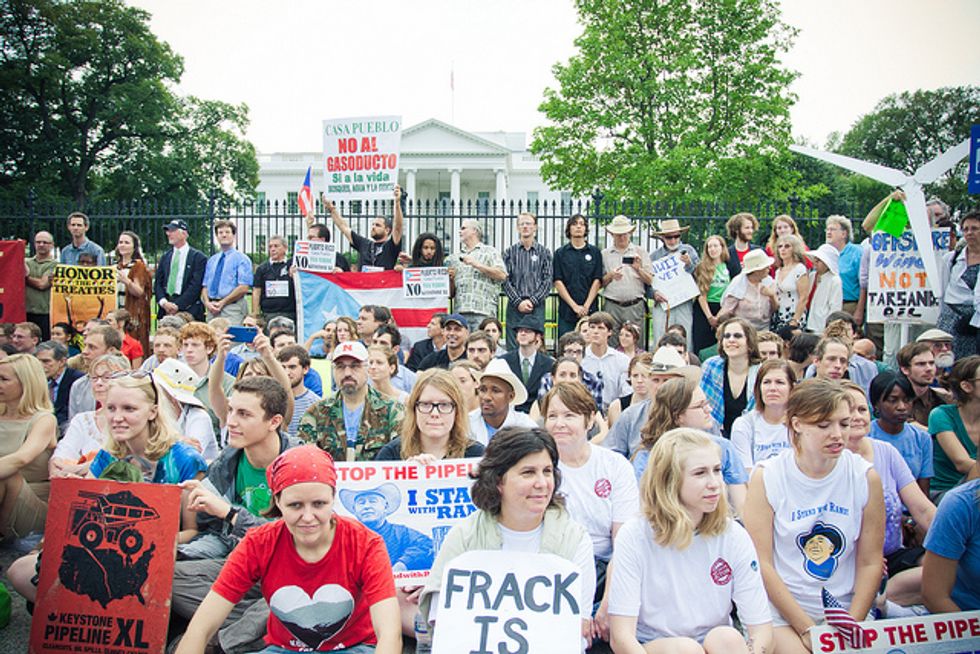 Thousands of people are waking up across the District of Columbia on Nov. 6 and a preparing to head down to the White House to join hands with one another and stand up to the Keystone XL pipeline. It's going to be an incredible event and a great step forward for this growing movement.
Who: Nearly 10,000 people and top environmental leaders and celebrities, including actor Mark Ruffalo, activist Bill McKibben, Sierra Club executive director Mike Brune,  Medal of Freedom recipient and NRDC founder John Adams, Nobel Prize recipient Jody Williams, and more.
Where: Lafayette Square Park across from the White House
When: Spokespeople will be available for interviews between 1:00 – 2:00 pm, opening rally begins at 2:00 pm, crowd will encircle the White House from 3 - 4:30 pm, closing rally begins at 5:00 pm.
Why: President Obama is currently considering whether or not to grant a "presidential permit" for the controversial Keystone XL tar sands pipeline. The project requires the special permit because it crosses an international border with Canada. The Keystone XL would carry tar sands oil, the dirtiest fuel on the planet, more than 1,700 miles across America's heartland, risking a BP-style oil spill over one of our largest sources of fresh drinking water. America's top climate scientist says that fully exploiting the tar sands could mean "essentially game over for the climate." This August, 1,253 people were arrested during a sit-in at the White House protesting the pipeline.
On Nov. 5, around 500 people packed into a church up in Columbia Heights for an evening of speeches, music and (most importantly) planning for the weeks and months ahead. One thing is already clear from our time in Washington, D.C.—this pipeline has lit a spark amongst everyday folks across the country. Farmers in Texas are planning direct actions in case the pipeline is built, students in North Carolina and Ohio are preparing to make sure that their important electoral states swing "no" against Keystone XL and more. As the evening continued, more and more buses of people showed up. And more are still coming in this morning.
Nov. 6 is going to be a turning point for this campaign. What started as a small, grassroots effort to stop a pipeline has emerged as the defining environmental battle of the year.
And the good news is, it looks like we're winning. A week ago, most analysts were telling the press that the pipeline was a shoe-in. But earlier this week, the establishment wisdom was flipped on its head when President Obama came out and not only took full ownership of the pipeline decision, but said that environmental and health concerns would be paramount. Now, articles documenting the tremors shaking the oil industry as the Keystone XL approval becomes less likely.
Make no mistake, there's still a long way to go. Big Oil are dumping millions into misleading advertising and you can bet that pressure behind the scenes is growing. Together, we can win this fight, but it's going to take everything we got. Nov. 6 is going to be incredible … and it's just the beginning.
For more information, click here.
EcoWatch Daily Newsletter
Related Articles from EcoWatch
Recent Stories from EcoWatch