6 Power Foods that Help Fight Cancer
Cancer rates are expected to rise 70 percent over the next 20 years according to World Health Organization despite tremendous advances in medical technology and knowledge. On Jan. 13, President Barack Obama announced a national initiative to find a cure for cancer.
Should we wait for the medical system to find a cure or can we act for ourselves now?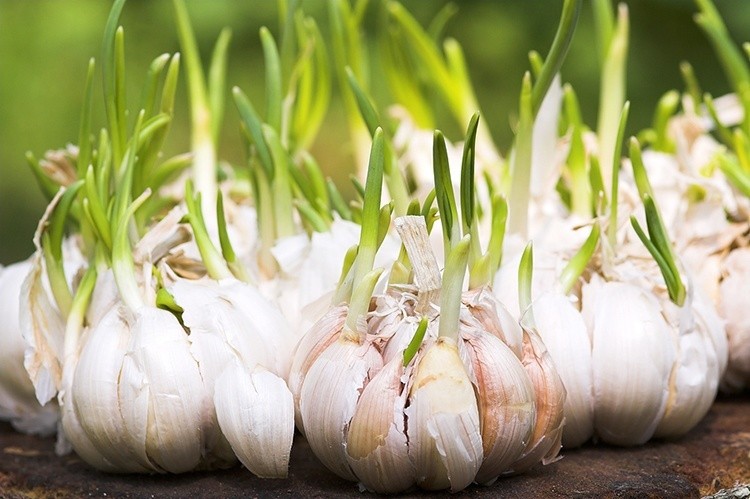 Let's start with eating healthy real food, especially ones that have been proven scientifically to help in fighting cancer. Here are six of them.
1. Flaxseed Lignans Help Fight Cancer
Breast cancer survival was significant in three studies that followed thousands of women diagnosed with breast cancer, published at PubMed Central1, 2, 3. They found, "Lignans might play an important role in reducing all-cause and cancer-specific mortality of the patients operated on for breast cancer."
2. Tomatoes Lower Risk of Cancer
Risk of breast cancer may be reduced with tomatoes due to their high amounts of carotenoids (alpha-carotene, beta-carotene, lutein, zeaxanthin, lycopene and total carotenoids) as shown by research in the Journal of the National Cancer Institute.
Risk of prostate cancer was found to be reduced in a study showing men who ate more than 10 portions of tomatoes or tomato products per week reduced their risk of prostate cancer by 18 percent compared to men who ate less than 10.
It is clear that the current evidence favors the consumption of tomatoes and tomato products rather than lycopene supplements as stated in the Oxford Journals.
3. Avocados Help Fight Cancer Cells
The glutathione found in avocados has been found to help prevent some kinds of cancers. Researchers at Ohio State University found nutrients in Hass avocados kill or stop the growth of pre-cancerous cells that lead to oral cancer.
Molecules in avocados have been found to attack leukemia stem cells directly while leaving healthy cells unharmed, according to a study.
4. Garlic Fights Cancer
Lung cancer risk decreased in a study with those who ate raw garlic two or more times a week, according to a study published in the journal Cancer Prevention Research. The researchers also found that even smokers who ate raw garlic decreased their risk of lung cancer by around 30 percent.
Garlic, as an allium vegetable, has been found in a study to protect against stomach and colon cancers.
"In test tubes, garlic seems to kill cancer cells. And studies suggest that people who eat more raw or cooked garlic are less likely to get colon and stomach cancers and cancer of the esophagus." —University of Maryland Medical Center.
5. Legumes (Beans and Lentils) Reduce Cancer Risk
Prostate cancer risk was found to be lower in a six-year study of more than 14,000 men living in the U.S. Those with the highest intake of legumes (beans, lentils or split peas) had a significantly lower risk of prostate cancer.
Legumes were found to reduce risk for colon cancer. Scientists examined 14 studies with 1,903,459 participants and found that those consuming the most legumes, especially soybeans, had the lowest risk for colon cancer.
Pancreatic cancer risk was lessened when legumes were consumed more than two times a week compared to those who ate legumes rarely or less than once a week, according to a study.
6. Cruciferous Vegetables (Broccoli, Cabbage, Brussels Sprouts) Help Prevent Cancer
YOU MIGHT ALSO LIKE
11 Foods to Avoid If You Want to Lose Weight
Why You Should Have a Himalayan Salt Lamp in Your Home
4 Things You Should Know About Caffeine in Your Coffee
Katahdin Woods and Waters. National Parks Conservation Association.
Looks like you'll have to trust your map if you want to find the newly designated Katahdin Woods and Waters National Monument in Maine.
Gov. Paul LePage has refused to put up any official signs along the four main roads to the 87,500-acre preserve, which is on the list of 27 national monuments under Interior Sec. Ryan Zinke's review.
Keep reading...
Show less
Keep reading...
Show less
More than 58 percent of Swiss voters supported a measure to phase out nuclear power in favor of renewable energy.
The plan provides billions in subsidies for renewable energy, bans the construction of new nuclear plants and decommissions Switzerland's five aging reactors. There is no clear date when the plants will close.

Keep reading...
Show less
iStock
By Alex Kirby
An ambitious scientific expedition is due to start work on May 22 on Bolivia's second-highest mountain, Illimani. The researchers plan to drill three ice cores from the Illimani glacier, and to store two of them in Antarctica as the start of the world's first ice archive.
Keep reading...
Show less
CC-BY-SA-2.5 and GNU FDL
Although not on most people's radar here, New York is one step closer to becoming the first state to have genetically modified, non-sterile insects released outside without cages.

Keep reading...
Show less
Photo credit: Michael Fujiwara/YouTube
The viral video of a young girl snatched off a Richmond, British Columbia dock by a sea lion is another reminder that people shouldn't get too close to wild animals.
Port officials in Canada have sharply criticized the family for putting themselves at risk for feeding the large animal, especially since there are several signs in the area warning people not to do so.
Keep reading...
Show less
Bears Ears National Monument. Tim Peterson
An anti-public lands official in Utah said Interior Sec. Ryan Zinke has already made up his mind to repeal Bears Ears National Monument, a move experts say could be against the law.
Keep reading...
Show less
The Crop Trust
Flooding breached a supposedly impregnable Arctic "doomsday" vault containing a collection of seeds stored for an apocalypse scenario last week, after warmer-than-average temperatures caused a layer of permafrost to thaw.
Keep reading...
Show less