Yellow Springs, Ohio Bans Fracking
Oct. 02, 2012 04:37PM EST
Energy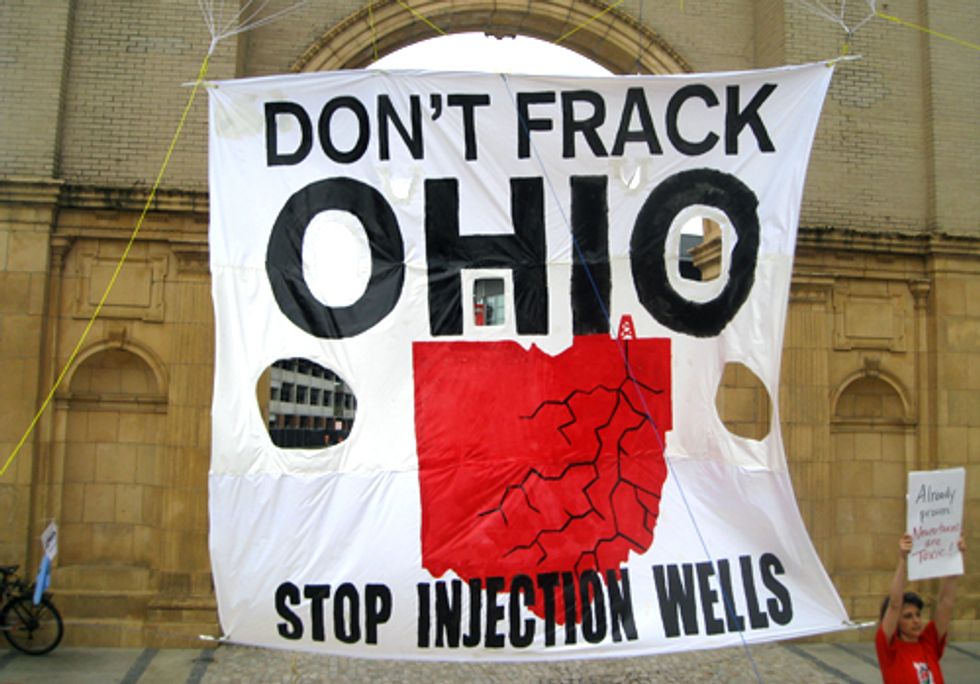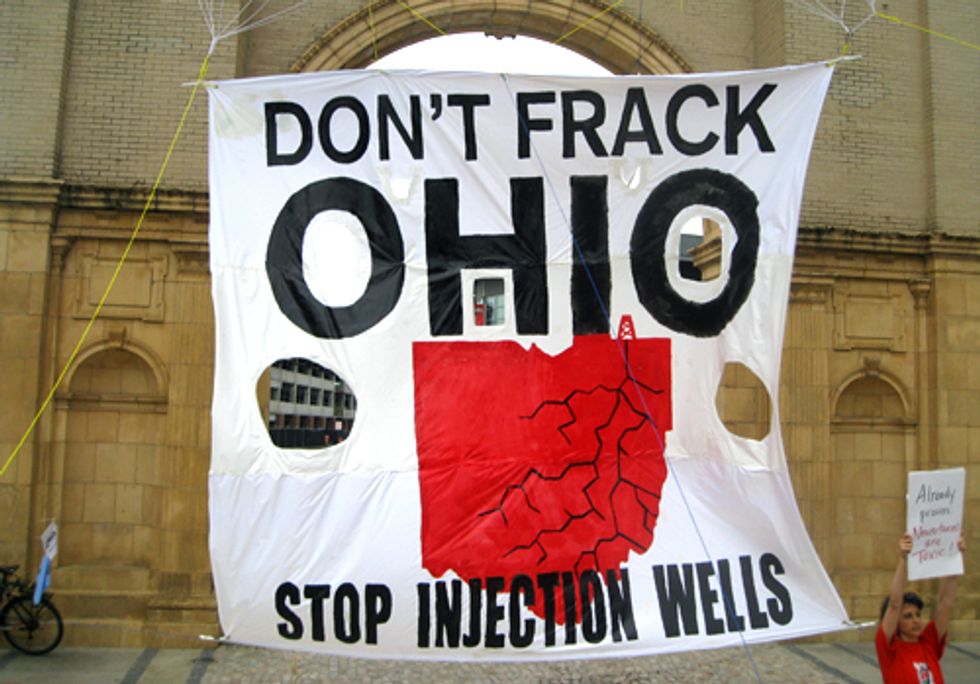 On Oct. 1, the Yellow Springs Village Council voted 3-2 to adopt a Community Bill of Rights ordinance banning corporations from conducting shale gas drilling and related activities in the village.
The ordinance was drafted by the Community Environmental Legal Defense Fund (CELDF) at the invitation of the community group Gas and Oil Drilling Awareness and Education (GODAE), a group of citizens concerned about the potential effects of gas and oil drilling on the environment.
Yellow Springs is the first municipality in the state of Ohio to enact a local Bill of Rights and protect those rights by prohibiting shale gas drilling and fracking and the ensuing injection wells. The first of its kind in Ohio local law asserts the fundamental rights of residents to clean air and water, and to protect the rights of nature.
Fracking and related activities are permitted by the state and allow corporations to site drilling and injection wells over the wishes of a community. The ordinance recognizes the rights of community members as superior to the regulatory laws of Ohio and finds the issuance of such permits, in violation of those rights, as illegitimate law.
Although southwest Ohio is far from the Utica Shale in eastern Ohio, where numerous drilling and fracking wells are situated, its geological formations make it ideal for storing fracking wastewater. Such wells caused a number of earthquakes in Youngstown in 2011. Other collateral damage includes water contamination through surface spills and wastewater leaking into aquifers through porous rock; lost property value; ingestions of toxics by residents, wildlife and domesticated animals; drying up of mortgage loans for prospective home buyers, and threatened loss of organic certification for farmers in affected communities.
GODAE member Dimi Reber stated, "It was a wonderful, small victory we won in passing this ordinance. I hope our challenge to corporations will give courage to other communities who may feel helpless in the face of the power of corporations, & who may want the information to help them deal with it."
With passage of the law, Yellow Springs joins with [8 or 9 depending on whether or not we include Licking Twp.] communities in Pennsylvania, Maryland, New York and New Mexico that have taken a stand for fundamental rights by banning fracking.
CELDF's Eric Belcastro, who is engaging with communities across the state seeking to protect themselves from drilling, said, "Communities are coming to recognize that our state laws and government are not in place to protect their interests, but rather the interests of private corporations."
CELDF's Emelyn Lybarger applauded the village for taking a stand on behalf of community rights. "Some will say that the municipality doesn't have the authority to ban this noxious practice associated with gas drilling. The only way that's true is if the state has the authority to strip the residents of their rights, and it doesn't."
Under the ordinance, corporations that violate the ordinance or that seek to drill or site injection wells in the village will not be afforded "personhood" rights under the U.S. or Ohio Constitution, nor will they be afforded protections under the Commerce Clause or Contracts Clause under the federal or state constitution.
In addition, the ordinance recognizes the legally enforceable Rights of Nature to exist and flourish. Residents of the village shall possess legal standing to enforce those rights on behalf of natural communities and ecosystems.  
Visit EcoWatch's FRACKING page for more related news on this topic.
--------
The Community Environmental Legal Defense Fund, located in Mercersburg, has been working with people in Pennsylvania since 1995 to assert their fundamental rights to democratic local self-governance, and to enact laws which end destructive and rights-denying corporate action aided and abetted by state and federal governments.
EcoWatch Daily Newsletter
Recent Stories from EcoWatch