This website uses cookies to ensure you get the best experience while browsing it. By clicking 'Got It' you're accepting these terms.
World's First Smart Microhabitat Grows Just About Anything
Oct. 17, 2015 10:20AM EST
Growing plants indoors can sometimes be a challenge for amateur gardeners, but with the Biopod, the world's first smart microhabitat, you can grow your own herbs, vegetables—and even a rainforest—in your own home.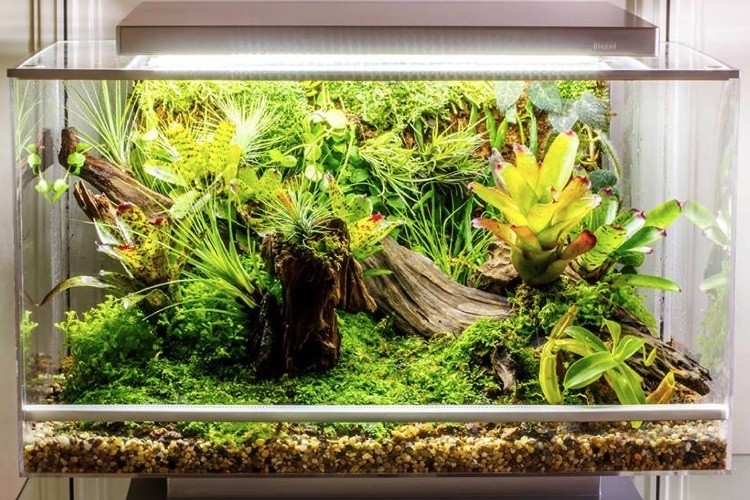 What makes this tank so great for growing plants indoors? Basically, the environment inside the BioPod can be customized to meet the ideal conditions for whatever you happen to be growing.
The tank comes with an app for both IOS and Android phones that allows you to regulate temperature, lighting, humidity, ventilation and even artificial rainfall via Wi-Fi.
This low-maintenance tank is also ideal for those of you who have pet fish or reptiles. While it does not help feed your pets, the BioPod does have a built-in high definition camera so you can check on whatever is happening inside while you are away from home.
The tank is the brainchild of Canadian biologist and BioPod founder Jared Wolfe. Wolfe's original intention with the BioPod was to duplicate rainforest habitats in order to help save endangered frogs.
There are currently three versions of the tank in development. The Biopod One is ideal for herb or vegetable gardens or small animals. The larger Biopod Terra does the same thing but holds more or larger plants and pets.
Finally, the largest tank, the Biopod Aqua, works like a complete ecosystem that can hold plants and fish. The Aqua can also handle aquaponics, which is a hybrid farming method that combines fish (and their waste) and plants (which filter fish waste) to grow food for you to eat.
"Unlike current vivariums and aquariums, Biopod's technology allows for a natural free flowing system that replicates how a real environment operates," the company boasts on its website. "This system allows plants and animals to thrive while keeping the maintenance of a Biopod low."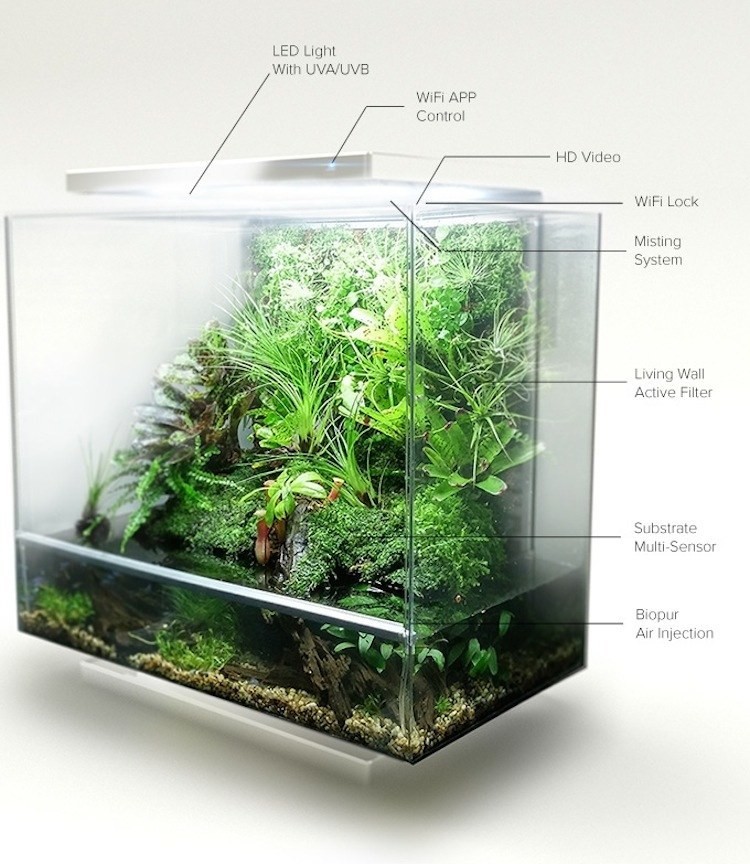 The company is in the final stages of development and has 17 days to go on an already successful crowdfunding campaign on Kickstarter, raising $170,104 (much more than its original $22,783 goal).
The makers of the Biopod also want the tank to be an educational tool for students to learn about nature and ecosystems.
"Teachers and students can see different aspects of their environment including soil conditions, gas levels and moisture—all in real time," the company says.
If all goes as planned, Kickstarter backers should get their tanks by December. Check out BioPod's Kickstarter video below to learn more about the product.
YOU MIGHT ALSO LIKE
Revolutionary 'Magic Tent' Combines Tent, Sleeping Bag and Pad in One
Finally … Uber for Bicycles Is Here
Former WWII Bomb Shelter Now World's First Underground Farm
Solar-Powered Beach Mat Charges Your Phone and Chills Your Beverages
Plus, learn if there's one that's best for your health.
Catherine Falls Commercial / Moment / Getty Images
An invasive Amynthas worm, also known as a crazy snake worm, Asian jumping worm and Alabama jumper Tom Potterfield / Flickr
By Jason Bittel
My wife and I built a house two years ago on a few acres of woodland outside of Pittsburgh. The backyard is full of maples, poplars, briars and common spicebush. Two-lined salamanders and grumpy-looking crayfish wade among the rocks in the small stream that runs down the edge of the property. Deer, raccoon and opossum tracks appear regularly in the snow and mud. Sometimes, my trail-cam even catches a pair of gray foxes as they slink through the night.
AleksandarNakic / Getty Images
By Kate Murphy
No matter the time of year, there's always a point in each season when my skin decides to cause me issues. While these skin issues can vary, I find the most common issues to be dryness, acne and redness.

David Woodfall / The Image Bank / Getty Images
By Sam Nickerson
The U.S. Environmental Protection Agency (EPA) in April 2018 proposed relaxing standards related to how it assesses the effects of exposure to low levels of toxic chemicals on public health.
Now, correspondence obtained by the LA Times revealed just how deeply involved industry lobbyists and a controversial, industry-funded toxicologist were in drafting the federal agency's proposal to scrap its current, protective approach to regulating toxin exposure.
Steve Irwin poses with a three foot long alligator at the San Francisco Zoo on June 26, 2002. Justin Sullivan / Getty Images
February 22 is the birthday of conservationist and beloved TV personality "Crocodile Hunter" Steve Irwin, who would have been 57 years old today.
Irwin's life was tragically cut short when the barb from a stingray went through his chest while he was filming in 2006, but his legacy of loving and protecting wildlife lives on, most recently in a Google Doodle today honoring his birthday.