Sep. 06, 2013 08:23AM EST
Tigris River Flotilla Celebrates Water's Role in Shaping the Cradle of Civilization

When I first visited Iraq in 2010 to help launch the Upper Tigris Waterkeeper, I never imagined the impact the presence of a Waterkeeper would have on the river that nurtured the cradle of civilization for millennia. The Upper Tigris Waterkeeper has changed the dialogue on water issues throughout the region through community outreach and education, water quality monitoring and assisting the Iraqi government in developing strong water policy.
Now, in the midst of pending turmoil in the Middle East, the Nature Iraq Foundation, Nature Iraq and Waterkeepers Iraq will embark on a historic journey down the Tigris River, starting in southeastern Turkey on Sept. 15 and travelling through Iraq, using traditional boats and vessels to continue to raise awareness of significant water issues impacting the region.
Launching from southern Turkey on Sept. 15, the Tigris River Flotilla will travel down the Tigris River and shed light on the threats facing both the Tigris and the unique cultural heritage of Mesopotamia. This two-month journey, culminating in the marshlands of southern Iraq (an area purported to be the biblical "Garden of Eden") will connect conservation issues with daily life of communities along the Tigris and will empower local communities along the river to take action to protect the quality of life in the cradle of civilization.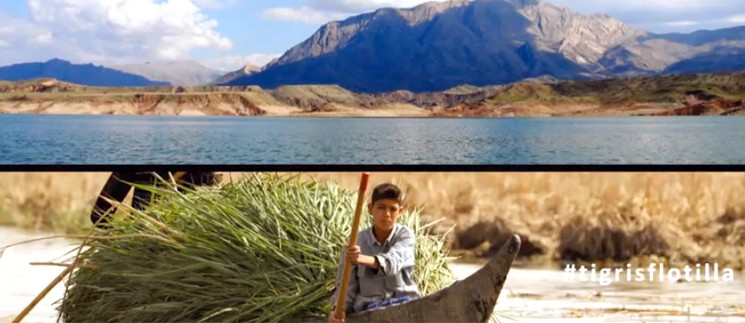 An important goal of the Flotilla is to celebrate Mesopotamian culture by documenting the centuries-old art of traditional Iraqi and Turkish boatbuilding of three vessels—tarada, guffa and kelek—which were built specifically to be part of this journey to recognize role the vital Tigris has played in shaping life and society along its banks.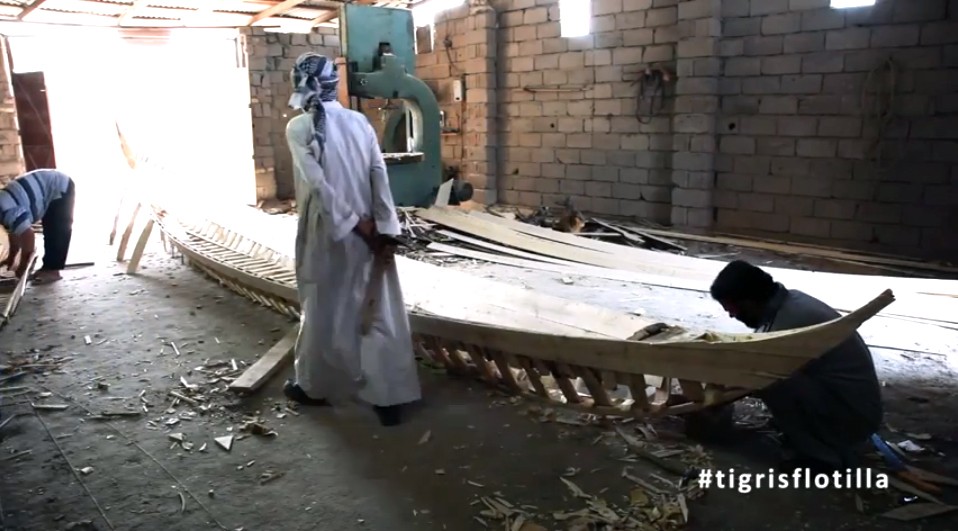 The project is organized by Nature Iraq and Nature Iraq Foundation, but will bring together environmental organizations from both Turkey and Iraq, including Doğa Derneği (Turkey), Iraqi Civil Society Solidarity Initiative (Iraq), The Initiative to Keep Hasankeyf Alive (Turkey) and Civil Development Organization (Iraqi Kurdistan).
To achieve greater awareness about the threats to the Tigris River in Turkey and Iraq, the Flotilla will hold riverside community events at key stopping points along the river. Plans include village presentations, community education and conducting interviews about the importance of the Tigris with local citizens.
Waterkeepers Iraq, a program of Nature Iraq and the international Waterkeeper Alliance, will test the water quality and catalogue observed threats to the Tigris throughout the journey. Universities from Iraq and Turkey will help collect and analyze the water data in order to help build a regional partnership of academics on water issues and policy.
Join us, by following our progress on EcoWatch and visiting the websites of Nature Iraq Foundation, The Tigris River Flotilla and Waterkeeper Alliance.
Visit EcoWatch's WATER page for more related news on this topic.
——–