Energy
Dec. 04, 2013 10:23AM EST
Tell Gov. Brown and DOC: Ban Fracking in California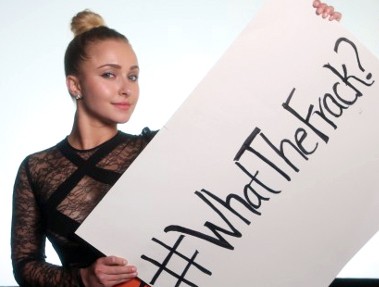 Celebrities, including Hayden Panettiere, ask "What the Frack?"
From the Sacramento Valley to Los Angeles County, fracking is quickly expanding across California, polluting local air, threatening local waterways, accelerating climate change, eroding property values and creating tremendous amounts of toxic waste.
The California Department of Conservation (DOC) is accepting public comments on its proposed oil and gas regulations. Now is the time to make your voice heard and call on California Gov. Brown and the DOC to place an immediate ban on fracking. The 60-day public comment period ends Jan. 14, 2014.
For more information on fracking in California, visit the Californians Against Fracking website. For information on upcoming public hearings, click here.
Signing this petition sends the following comments to the DOC: 
[emailpetition id="10"]