Tar Sands Pipeline Proposal Has Canadians Scared after Disastrous Michigan Spill
Jul. 10, 2012 12:37PM EST
Energy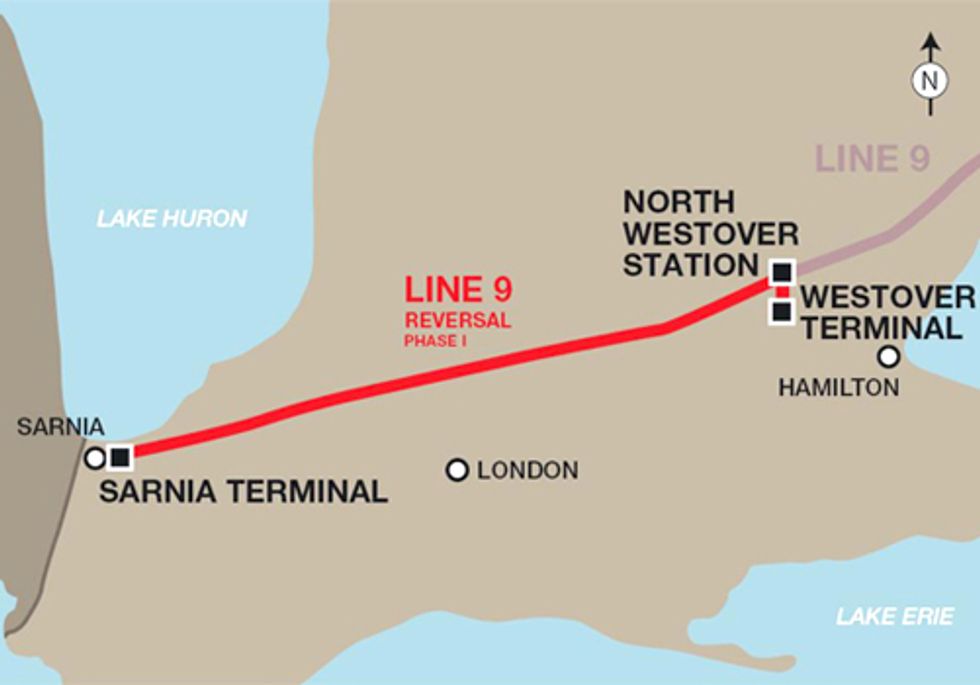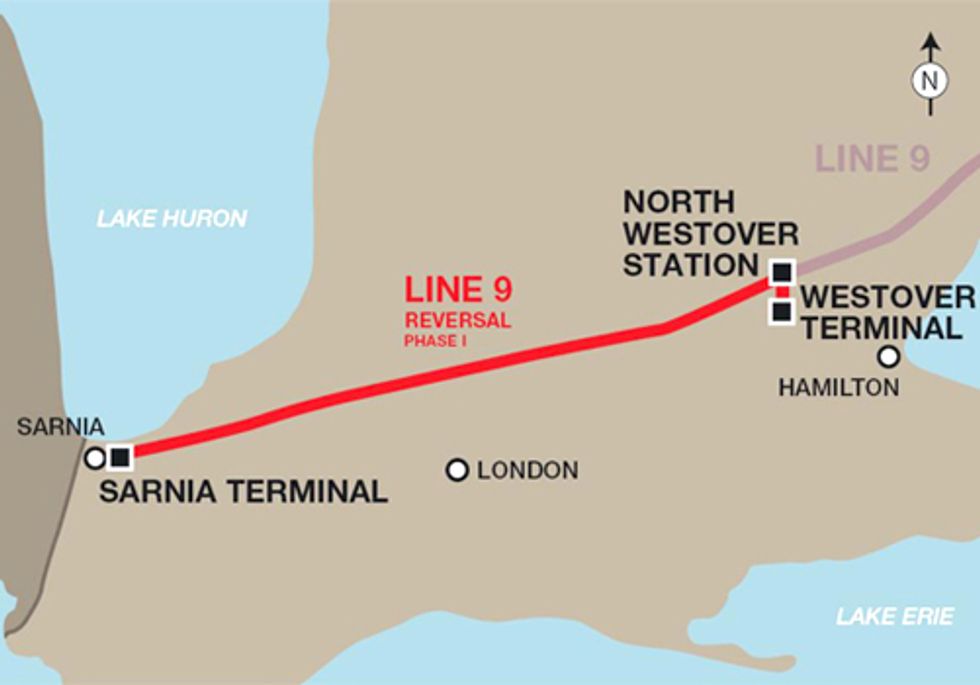 Today, the U.S. Department of Transportation blasted Enbridge for "too little focus on safety" that led to a disastrous tar sands oil spill in Michigan two years ago, and compared the company's response to the "Keystone cops." It could be a taste of things to come for Ontario, since the pipeline company wants to ship tar sands oil through the province.
Environmental Defence called on Ontario to protect its rivers and lakes from oil spills, noting that a tar sands oil spill is harder to clean up than normal oil. Enbridge is facing fines for 24 pipeline safety violations in Michigan, and as such, shouldn't be given the okay to transport tar sands oil through its aging Line 9 pipeline. The company wants to change the direction of this pipeline so it can ship tar sands oil east from Sarnia.
"We can't sit back and trust Enbridge to protect our water given their behaviour in Michigan. But with federal rules now weaker, we're asking the province to protect Ontario's land and water from a dangerous tar sands oil spill," said Gillian McEachern of Environmental Defence. "If an oil spill happens, people will look to the province to clean up the mess, so we're asking them to be proactive now."
In just the first leg of the Line 9 pipeline, 357 'crack-like features' were detected during the last inspection, which led to the rupture in Michigan. In light of the damning U.S. government findings into Enbridge's safety track record, McEachern said there's reason to be alarmed.
"The U.S. government found repeated instances of disregard for safety. The simple fact is if Enbridge can't ship tar sands oil safely in Michigan, why would it in Ontario?" McEachern asked. "This company hasn't earned a blank cheque to put Ontario's land and water at risk of a dangerous tar sands oil spill."
The review of the Line 9 proposal is being handled by the National Energy Board. To date, it has failed to consider whether there's an increased risk of oil spills due to shipping raw tar sands oil through Line 9, and what the impact of a spill would be. Yet the Michigan spill has shown that tar sands oil is harder clean up and has more serious health and environmental impacts than normal oil when it does spill. Among these is that unlike normal oil, tar sands oil sinks instead of floating when spilled into water.
Environmental Defence sent a letter to Environment Minister Jim Bradley today asking the province to investigate these risks given the number of rivers the Line 9 pipeline crosses. These include the Grand, Credit, Rouge and Trent. The pipeline also runs very close to the Great Lakes.
Visit EcoWatch's ENERGY page for more related news on this topic.
EcoWatch Daily Newsletter
Related Articles from EcoWatch
Recent Stories from EcoWatch