This website uses cookies to ensure you get the best experience while browsing it. By clicking 'Got It' you're accepting these terms.
Well water is pumped from the ground on April 24, 2015 in Tulare, California. Justin Sullivan / Getty Images
Drill, baby, drill! It's what Americans are doing to find potable water.
New research has found that Americans are digging deeper and deeper wells to meet our water demands, which is not a sustainable practice for our water supply needs, according to a study that is the first national assessment of U.S. groundwater wells.
Toxic coal ash waste, the red material in the river bank, from Dynegy's Vermilion Power Plant in Oakwood, Illinois, can be seen leaking into the Middle Fork of the Vermilion River. Prairie Rivers Network
A new report written by Environmental Integrity Project, Earthjustice, Prairie Rivers Network and Sierra Club, revealed widespread pollution of the groundwater surrounding 90 percent of reporting Illinois coal ash dumpsites.
EcoWatch Daily Newsletter
Cheryl Walsh Bellville
By Eleanor Bravo
Imagine: a deep, pristine aquifer persists without incident for more than 11,700 years in the Valley of San Augustin. It is revered and left unmarred by the community members who know of its existence, utilizing it respectfully and sustainably, leaving it intact—from the Ice Age until 2008. That is when a New York-based company, Augustin Plains Ranch LLC, owned by an Italian billionaire, decided to set up its operation and apply for a permit to invade the aquifer by extracting 54,000 acre feet of water per year.
In the U.S., our infrastructure isn't designed to handle the increased floods and droughts that come with global warming. Consider Florida, where coastal cities are spending billions of dollars on pumps and desalination plants to deal with flooding, or Denver, CO, which had to restrict residential lawn watering to two days a week throughout the spring due to drought.
Clearly, we need to be smarter about our precious water supply in the coming years. Many cities are already getting a jump start on smart water solutions and their work provides models for other places dealing with water challenges.
Bioswales
Bioswales—also known as rain gardens—absorb and filter runoff from nearby pavement. Not only do they keep polluted rainwater from reaching our rivers and lakes, they beautify our cities and prevent flooding.
A bioswale is installed along a new bike trail in Indianapolis, IN.
Porous/Permeable Pavement
Another way to ensure rainwater is filtered before it reaches our waterways is by letting it hit the ground rather than run along the top of pavement. Porous pavement like that pictured above has tiny gaps that allow the water to flow through.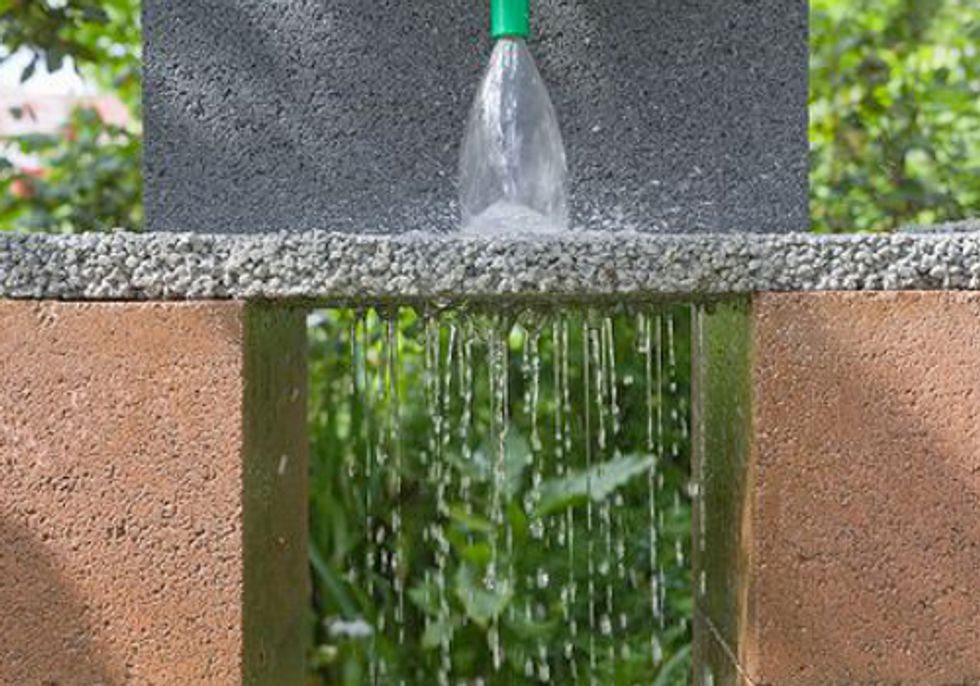 Cisterns/Rain Barrels
About one-third of the clean drinking water in the U.S. is used to water lawns. One way to halt this waste is to encourage the use of cisterns and rain barrels which collect rainwater for things like gardening and flushing toilets. The town of Northfield, MN, rebates its residents 50 percent of the cost of installing such systems. Many other towns in the U.S. have similar programs, and rain barrels are readily available at most home improvement stores.
Solar Water Heaters
Rather than using solar panels to create electricity, solar water heaters use them to heat water. About 30 million homes in China use solar water heaters and many municipalities in the U.S., like Palo Alto, CA, Austin, TX, and Tallahassee, FL, offer rebates to their residents if they install them.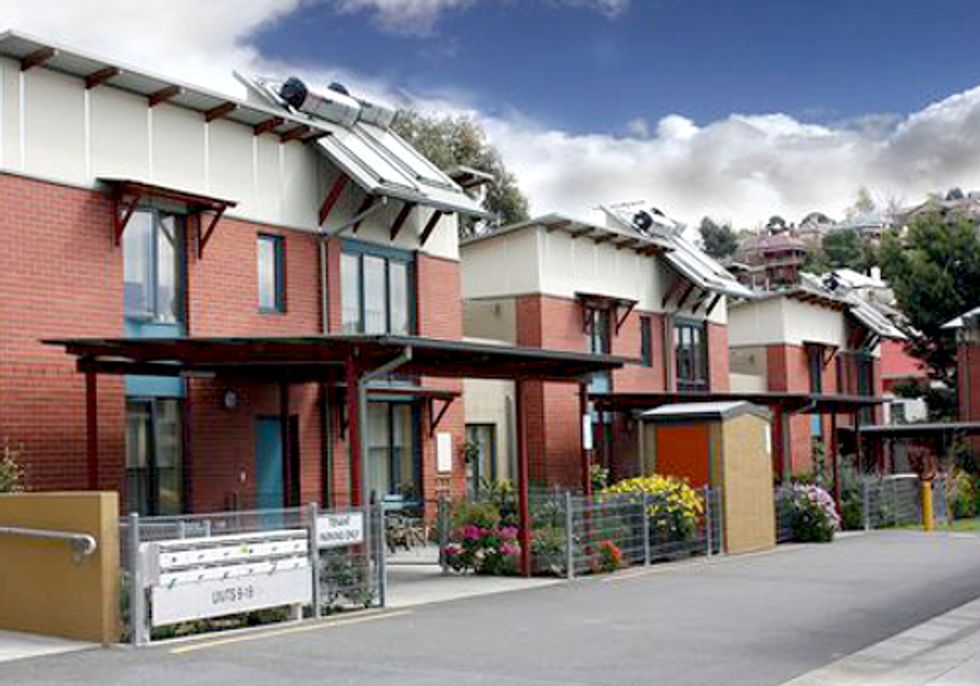 Riparian Buffers
Nothing manages water better than nature. Ensuring that our waterways are buffered from development by conserving the vegetation around it keeps them clean, provides vital habitat for plants and animals and guards against flooding. In just one project of its kind, EarthShare member Trust for Public Land helped protect nearly 600 acres of land near the LaPlatte River, which feeds into Lake Champlain. Because of this, the safety of the drinking water supply for 68,000 people is ensured.
Green Roofs
Green roofs have multiple benefits: they reduce the heat island effect in cities, filter air pollution, improve building efficiency and much more. They also reduce the volume of storm water flowing into sewer systems. Chicago, IL, leads the country in green roofs installed.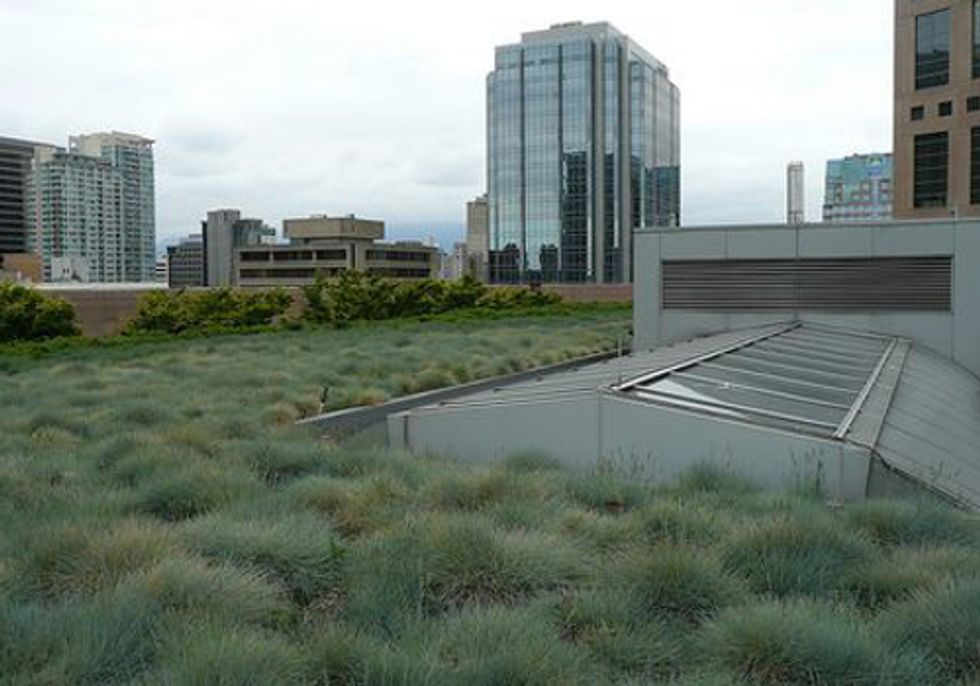 Visit EcoWatch's WATER page for more related news on this topic.
——–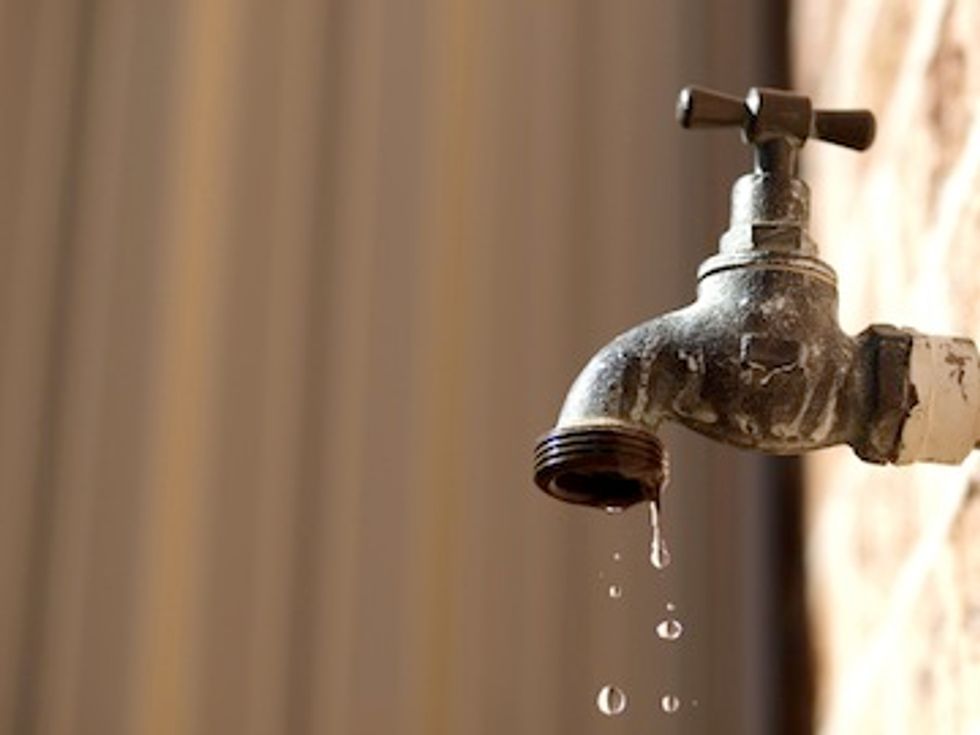 Photo courtesy of Shutterstock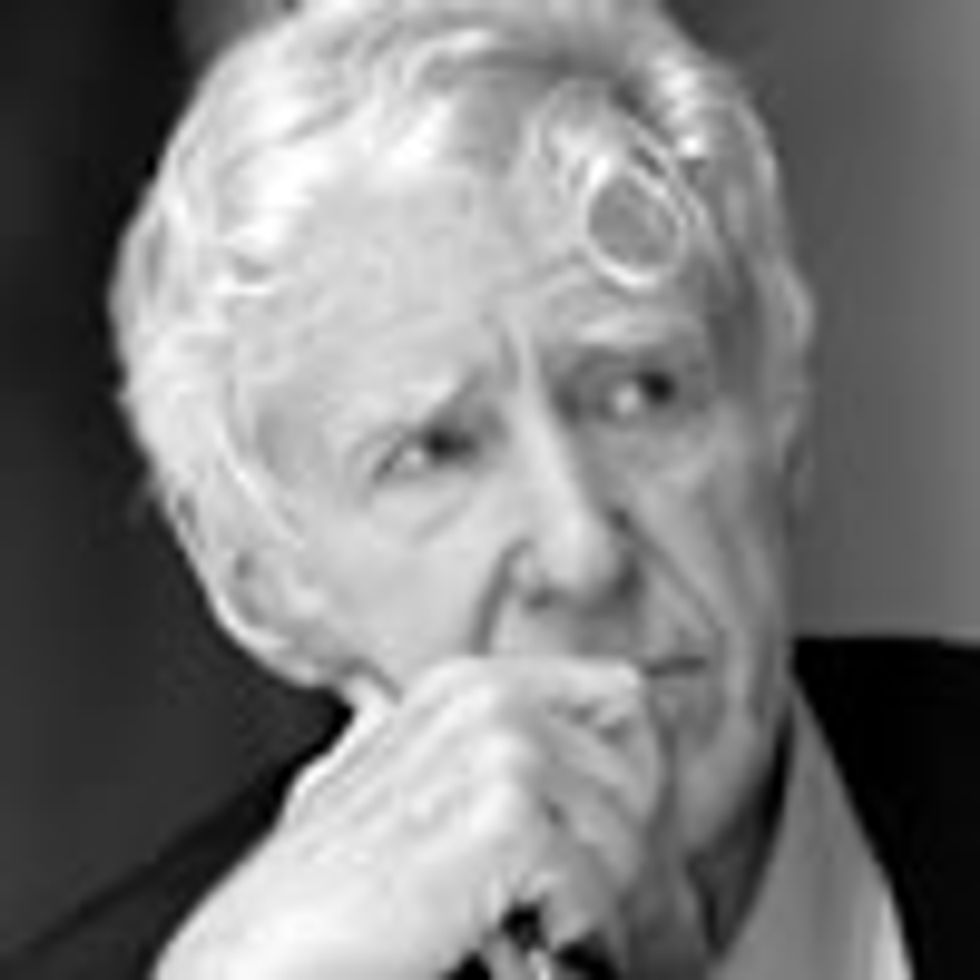 Peak oil has generated headlines in recent years, but the real threat to our future is peak water. There are substitutes for oil, but not for water. We can produce food without oil, but not without water.
We drink on average four liters of water per day, in one form or another, but the food we eat each day requires 2,000 liters of water to produce, or 500 times as much. Getting enough water to drink is relatively easy, but finding enough to produce the ever-growing quantities of grain the world consumes is another matter.
Grain consumed directly supplies nearly half of our calories. That consumed indirectly as meat, milk and eggs supplies a large part of the remainder. Today, roughly 40 percent of the world grain harvest comes from irrigated land. It thus comes as no surprise that irrigation expansion has played a central role in tripling the world grain harvest over the last six decades.
During the last half of the twentieth century, the world's irrigated area expanded from close to 250 million acres (100 million hectares) in 1950 to roughly 700 million in 2000. This near tripling of world irrigation within 50 years was historically unique. But since then the growth in irrigation has come to a near standstill, expanding only 10 percent between 2000 and 2010.
In looking at water and our future, we face many questions and few answers. Could the world be facing peak water? Or has it already peaked?
Farmers get their irrigation water either from rivers or from underground aquifers. Historically, beginning with the Sumerians some 6,000 years ago, irrigation water came from building dams across rivers, creating reservoirs that then enabled them to divert the water onto the land through a network of gravity-fed canals. This method of irrigation prevailed until the second half of the twentieth century, where with few sites remaining for building dams, the prospects for expanding surface irrigation faded. Farmers then turned to drilling wells to tap underground water resources.
In doing so, they learned that there are two types of aquifers: those that are replenishable through rainfall, which are in the majority, and those that consist of water laid down eons ago, and thus do not recharge. The latter, known as fossil aquifers, include two strategically important ones, the deep aquifer under the North China Plain and the Ogallala aquifer under the U.S. Great Plains.
Tapping underground water resources helped expand world food production, but as the demand for grain continued climbing, so too did the amount of water pumped. Eventually the extraction of water began to exceed the recharge of aquifers from precipitation, and water tables began to fall. And then wells begin to go dry. In effect, overpumping creates a water-based food bubble, one that will burst when the aquifer is depleted and the rate of pumping is necessarily reduced to the rate of recharge.
Today some 18 countries, containing half the world's people, are overpumping their aquifers. Among these are the big three grain producers—China, India and the U.S.—and several other populous countries, including Iran, Pakistan and Mexico.
During the last couple of decades, several of these countries have overpumped to the point that aquifers are being depleted and wells are going dry. They have passed not only peak water, but also peak grain production. Among the countries whose use of water has peaked and begun to decline are Saudi Arabia, Syria, Iraq and Yemen. In these countries peak grain has followed peak water.
Nowhere are falling water tables and the shrinkage of irrigated agriculture more dramatic than in Saudi Arabia, a country as water-poor as it is oil-rich. After the Arab oil export embargo in 1973, the Saudis realized they were vulnerable to a counter-embargo on grain. To become self-sufficient in wheat, they developed a heavily subsidized irrigated agriculture based heavily on pumping water from fossil aquifers.
After being self-sufficient in wheat for over 20 years, the Saudis announced in early 2008 that, with their aquifers largely depleted, they would reduce wheat planting by one eighth each year until 2016, when production would end. By then Saudi Arabia projects it will be importing some 15 million tons of wheat, rice, corn and barley to feed its 30 million people. It is the first country to publicly project how aquifer depletion will shrink its grain harvest.
Syria, a country of 22 million people riddled by civil war, is also overpumping its underground water. Its grain production peaked in 2001 and during the years since has dropped 32 percent. It, too, is becoming heavily dependent on imported grain.
In neighboring Iraq, grain production has plateaued over the last decade. In 2012 it was dependent on the world market for two thirds of its consumption. In addition to aquifer depletion, both Syria and Iraq are also suffering from a reduced flow in the Tigris and Euphrates rivers as upstream Turkey claims more water for its own use.
In Yemen, a nation of 24 million people that shares a long border with Saudi Arabia, the water table is falling by roughly six feet a year as water use outstrips aquifer recharge. With one of the world's fastest-growing populations and with water tables falling throughout the country, Yemen is fast becoming a hydrological basket case. Grain production has fallen by nearly half over the last 40 years. By 2015, irrigated fields will be a rarity and the country will be importing virtually all of its grain. Living on borrowed water and borrowed time, Yemen could disintegrate into a group of tribal fiefdoms warring over water.
Thus in the Arab Middle East the world is seeing the collision between population growth and water supply at the regional level. For the first time in history, grain production is dropping in a geographic region with nothing in sight to arrest the decline. Because of the failure of governments in the region to mesh population and water policies, each day now brings 9,000 more people to feed and less irrigation water with which to feed them.
Other countries with much larger populations  are also near or beyond peak water. In Iran, a country with 77 million people, grain production dropped 10 percent between 2007 and 2012 as irrigation wells started to go dry. One-quarter of its current grain harvest is based on overpumping. With its population growing by a million people per year, it, too, faces a day of reckoning.
Pakistan, with a population of 182 million that is growing by 3 million per year, is also mining its underground water. Most of its irrigation water comes from the Indus river system, but in the Pakistani part of the fertile Punjab plain, the drop in water tables appears to be similar to the better-known fall that is occurring in India.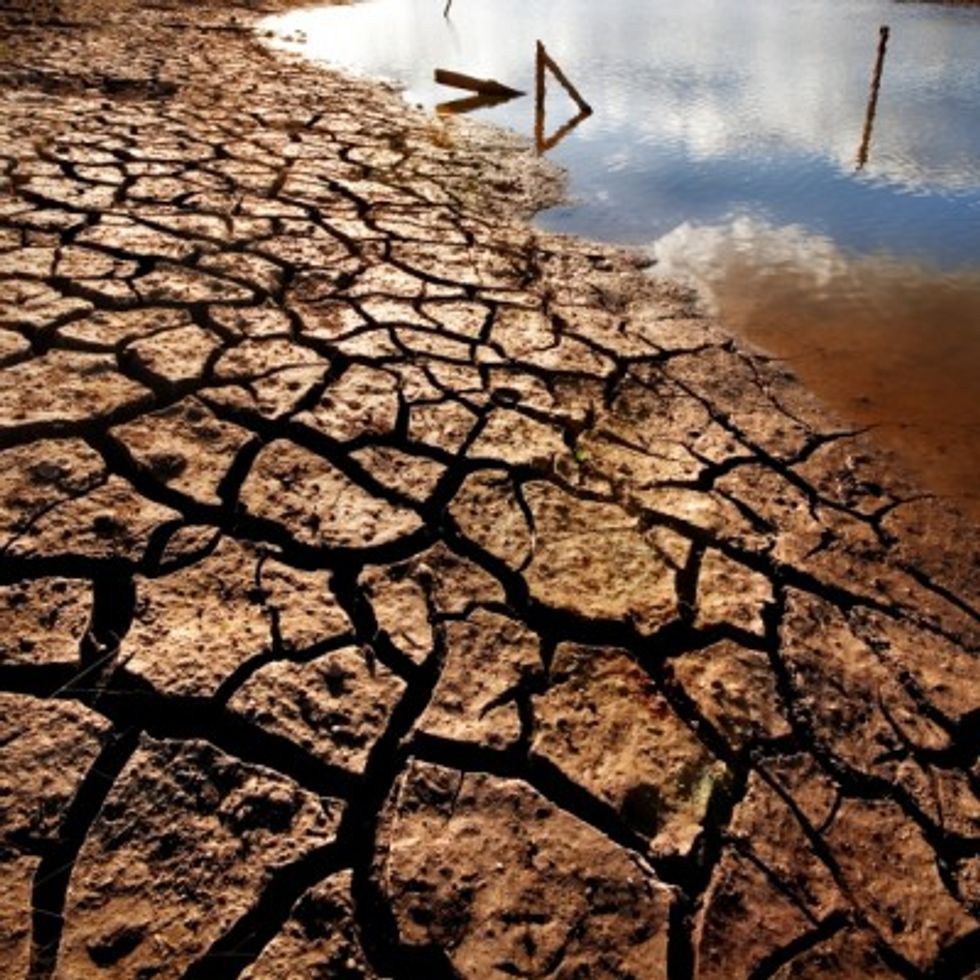 Observation wells near the twin cities of Islamabad and Rawalpindi showed a fall in the water table between 1982 and 2000 that ranged from three to six feet a year. In the Pakistani province of Balochistan, which borders Afghanistan, water tables around the capital, Quetta, are falling by 3.5 meters (11.5 feet) per year—pointing to the day when the city will run out of water. Sardar Riaz A. Khan, former director of Pakistan's Arid Zone Research Institute in Quetta, reports that six of Balochistan's seven basins have exhausted their groundwater supplies, leaving their irrigated lands barren.
In a World Bank study, water expert John Briscoe says: "Pakistan is already one of the most water-stressed countries in the world, a situation which is going to degrade into outright water scarcity due to high population growth." He then notes that "the survival of a modern and growing Pakistan is threatened by water."
In Mexico—home to a population of 122 million that is projected to reach 156 million by 2050—the demand for water is outstripping supply. Mexico City's water problems are well known. Rural areas are also suffering. In the agricultural state of Guanajuato, the water table is falling by six feet  or more a year. In the northwestern wheat-growing state of Sonora, farmers once pumped water from the Hermosillo aquifer at a depth of 40 feet. Today they pump from over 400 feet. Mexico may be near peak water use. Peak grain may be imminent.
In addition to these small and midsize countries, aquifer depletion now also threatens harvests in the big three grain producers—China, India and the U.S.—that together produce half of the world's grain. The question is not whether water shortages will affect future harvests in these countries, but rather when they will do so.
Among the big three, dependence on irrigation varies widely. Some four fifths of China's grain harvest comes from irrigated land, most of it drawing on surface water, principally the Yellow and Yangtze rivers. For India, three fifths of its grain is irrigated, mostly with groundwater. For the U.S., only one-fifth of the harvest is from irrigated land. The bulk of the grain crop is rain-fed, produced in the highly productive Midwestern Corn Belt where there is little or no irrigation.
Falling water tables are already adversely affecting harvest prospects in China, which rivals the U.S. as the world's largest grain producer. A groundwater survey released in Beijing in 2001 indicated that the water table under the North China Plain, an area that produces half of the country's wheat and a third of its corn, was falling fast. Overpumping has largely depleted the shallow aquifer, forcing well-drillers to turn to the region's deep aquifer, which is not replenishable.
The survey reported that under Hebei Province in the heart of the North China Plain, the average level of the deep aquifer was dropping nearly 10 feet per year. Around some cities in the province, it was falling twice as fast. He Qingcheng, head of the groundwater monitoring team, notes that as the deep aquifer is depleted, the region is losing its last water reserve—its only safety cushion.
In 2010, He Qingcheng reported that Beijing was drilling down 1,000 feet to reach an aquifer, five times deeper than 20 years ago. His concerns are mirrored in the unusually strong language of a World Bank report on China's water situation that foresees "catastrophic consequences for future generations" unless water use and supply can quickly be brought back into balance.
As serious as water shortages are in China, they are even more alarming in India, where the margin between food consumption and survival is so precarious. In India, whose population is growing by 15 million per year, irrigation depends heavily on underground water. And since there are no restrictions on well drilling, farmers have drilled more than 27 million irrigation wells and are pumping vast amounts of underground water.
In this global epicenter of well drilling, pumps powered by heavily subsidized electricity are dropping water tables at an alarming rate. Among the states most affected are Punjab, Haryana, Rajasthan and Gujarat in the north and Tamil Nadu in the south. In North Gujarat the water table is falling by 20 feet per year. In Tamil Nadu, a state of 72 million people, water tables are falling everywhere. Kuppannan Palanisami of Tamil Nadu Agricultural University noted in 2004 that 95 percent of the wells owned by small farmers have dried up, reducing the irrigated area in the state by half over the preceding decade.
India's grain harvest has been expanding rapidly in recent years, but in part for the wrong reason, namely massive overpumping. A World Bank study estimates that 15 percent of India's food supply is produced by mining groundwater. Stated otherwise, 175 million Indians are now fed with grain produced with the unsustainable use of water. As early as 2004, Fred Pearce reported in New Scientist that "half of India's traditional hand-dug wells and millions of shallower tube wells have already dried up, bringing a spate of suicides among those who rely on them. Electricity blackouts are reaching epidemic proportions in states where half of the electricity is used to pump water from depths of up to a kilometer."
As India's water tables fall, larger farmers are using modified oil-drilling technology to reach water, going as deep as 1,000 feet in some locations. In communities where underground water sources have dried up entirely, all agriculture is now rain-fed and drinking water must be trucked in. Tushaar Shah of the International Water Management Institute says of India's water situation: "When the balloon bursts, untold anarchy will be the lot of rural India."
In the U.S., farmers are over-pumping in the Great Plains, including in several leading grain-producing states such as Texas, Oklahoma, Kansas, and Nebraska. In these states, irrigation has not only raised wheat yields but it has also enabled a shift from wheat to corn, a much higher-yielding crop. Kansas, for example, long known as the leading wheat state, now produces more corn than wheat.
Irrigated agriculture has thrived in these states, but the water is drawn from the Ogallala aquifer, a huge underground water body that stretches from Nebraska southwards to the Texas Panhandle. It is, unfortunately, a fossil aquifer, one that does not recharge. Once it is depleted, the wells go dry and farmers either go back to dryland farming or abandon farming altogether, depending on local conditions.
In Texas, a large grain and cattle state, whose northern part overlies the shallow end of the Ogallala, irrigated grain area peaked in 1975. Since then it has shrunk by two-thirds, with the most precipitous drop in recent years. In Kansas the peak came in 1982 and irrigated grain area has since fallen 41 percent. Nebraska, now also a leading corn-producing state, saw its irrigated area peak most recently, in 2007. Even though aquifer depletion is reducing grain output in several key states, it is not yet sufficient to reduce the overall U.S. grain harvest, the bulk of which is produced in the rain-fed Midwestern Corn Belt.
At the international level, water conflicts, such as the one in the Nile river basin between Egypt and the upstream countries, make the news. But within countries it is the competition for water between cities and farms that preoccupies political leaders. Indeed, in many countries farmers now face not only a shrinking water supply as aquifers are pumped dry, but also a shrinking share of that shrinking supply.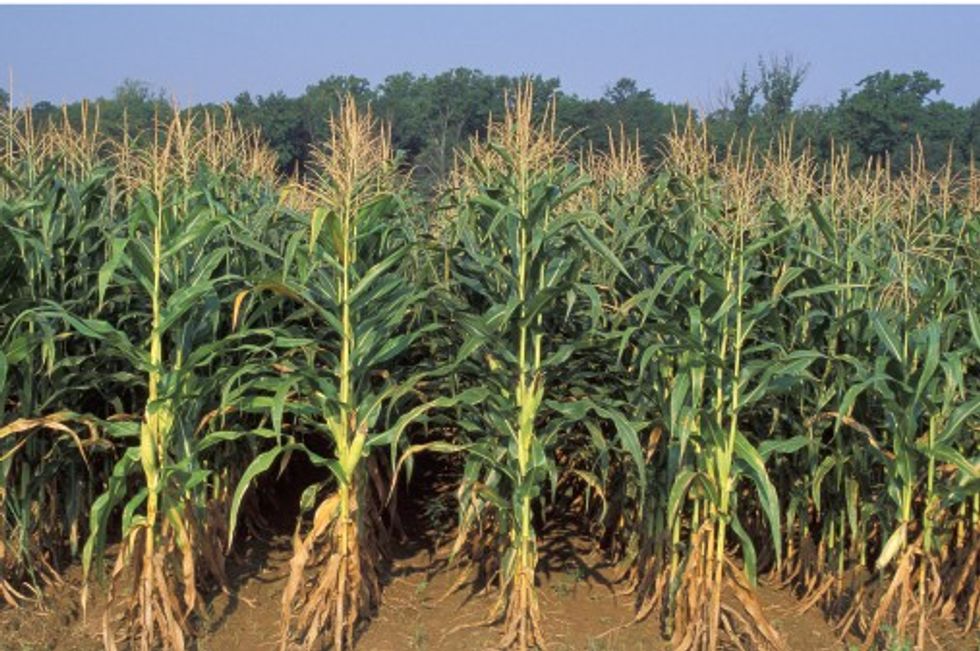 In large areas of the U.S., such as the southern Great Plains and the Southwest, virtually all water is now spoken for. The growing water needs of major cities and thousands of small towns often can be satisfied only by taking water from agriculture. As the value of water rises, more farmers are selling their irrigation rights to cities, letting their land dry up. Hardly a day goes by without the announcement of a new sale. Half or more of all sales are by individual farmers or their irrigation districts to cities and municipalities.
In the largest farm-to-city water transfer in U.S. history, farmers in California's highly productive Imperial Valley agreed in 2003 to send San Diego County enough water to meet the household needs of close to one million people each year. The agreement spans 45 years. This could reduce food production in the Imperial Valley, a huge vegetable garden not only for California, but for countless other markets as well. Writing from the area in the New York Times, Felicity Barringer notes that many fear that "a century after Colorado River water allowed this land to be a cornucopia, unfettered urban water transfers could turn it back into a desert."
Colorado, with a fast-growing population, has one of the world's most active water markets. Cities and towns of all sizes are buying irrigation water rights from farmers and ranchers. In the Arkansas river basin, which occupies the southeastern quarter of the state, Colorado Springs and Aurora (a suburb of Denver) have already bought water rights to one-third of the basin's farmland. Aurora has purchased rights to water that was once used to irrigate 19,000 acres of cropland in the Arkansas valley. The U.S. Geological Survey estimates that 400,000 acres of farmland dried up statewide between 2000 and 2005.
Colorado is not alone in losing irrigation water. Farmers in rural India are also losing their irrigation water to cities. This is strikingly evident in Chennai (formerly Madras), a city of 9 million on the east coast. As a result of the city government's inability to supply water to many of its people, a thriving tank-truck industry has emerged that buys water from nearby farmers and hauls it to the city's thirsty residents.
For farmers near cities, the market price of water typically far exceeds the value of the crops they can produce with it. Unfortunately the 13,000 privately owned tank trucks hauling water to Chennai are mining the region's underground water resources. As water tables fall, eventually even the deeper wells will go dry, depriving rural communities of both their food supply and their livelihood.
In the competition for water between farmers on the one hand and cities and industries on the other, farmers always lose. The economics do not favor agriculture. In countries such as China, where industrial development and the jobs associated with it are an overriding national economic goal, agriculture is becoming the residual claimant on the water supply.
Where virtually all water has been claimed, cities can typically get more water only by taking it from irrigation. Countries then import grain to offset the loss of irrigated grain production. Since it takes 1,000 tons of water to produce one ton of grain, importing grain is the most efficient way to import water. Thus trading in grain futures is, in a sense, trading in water futures. To the extent that there is a world water market, it is embodied in the world grain market.
We can now see how overpumping, whether in the Middle East or the U.S. Great Plains, can lead to aquifer depletion and shrinking grain harvests. In short, peak water can lead to peak grain. For some countries this is no longer merely a theoretical possibility. It is a reality.
Thus far, aquifer depletion has translated into shrinking harvests only in smaller countries in the Middle East. When we look at middle-sized countries such as Iran, Mexico and Pakistan, with tightening water supplies, we see that Iran is already in deep trouble. It is feeling the effects of shrinking water supplies from overpumping. Pakistan may also have reached peak water. If so, peak grain may not be far behind. In Mexico, the water supply may have already peaked. With less water for irrigation, Mexico may be on the verge of a downturn in its grain harvest.
In summarizing prospects for the three big grain producers—the U.S., China and India—we see sharp contrasts. In the U.S., the irrigated grainland is starting to shrink largely as a result of depletion of the Ogallala aquifer, making it more difficult to rapidly increase overall grain production.
China, with four-fifths of its grain harvest coming from irrigated land, relies heavily on irrigation, but it is largely river water. A notable exception to this is the all-important North China Plain which relies heavily on underground water. With tight water supplies in northern China and with cities claiming more irrigation water, the shrinking water supply will likely reduce the harvest in some local situations. And before long it could more than offset production gains, leading to an absolute decline in China's grain harvest.
Of the big three countries, the one most vulnerable to overpumping is India. Three-fifths of its grain harvest comes from irrigated land. And since only a minor share of its irrigation water comes from rivers, India is overwhelmingly dependent on underground water. Its millions of wells, each powered with a diesel engine or electric motor, are dropping water tables at an alarming rate. Accurate data are hard to come by, but India may have already passed peak water. The question is, will peak water be followed by peak grain or is there enough unrealized technological potential remaining to raise yields enough to offset any imminent losses from wells going dry?
The world has quietly transitioned into a situation where water, not land, has emerged as the principal constraint on expanding food supplies. There is a large area of land that could produce food if water were available.
Water scarcity is not our only challenge. Just as harvests are shrinking in some countries because of aquifer depletion, they are shrinking in other countries because of soil erosion. Among the more dramatic examples are Mongolia and Lesotho, which have each seen their grain area shrink as a result of soil erosion. And as a result of overplowing and overgrazing, two huge new dust bowls are forming in the world today, one in northwest China and the other in the Sahelian region of Africa. These giant dust bowls dwarf the U.S. Dust Bowl of the 1930s.
The bottom line is that water constraints—augmented by soil erosion, the loss of cropland to nonfarm uses, a plateauing of yields in major producing areas and climate change—are making it more difficult to expand world food production. The question raised is this: is it conceivable that the negative influences on future food production could one day offset the positive ones, leading to a cessation in the world grain harvest?
Visit EcoWatch's WATER and FOOD pages for more related news on this topic.
——–
A study released today by Rainforest Action Network (RAN) uncovers how energy companies with hazardous coal ash waste disposal facilities could face $100 million per site clean up obligations for contaminated water adjacent to power plants. The report, Dump Now, Pay Later: Coal Ash Disposal Risks Facing U.S. Electric Power Producers, examines how waste from coal plants has been under regulated and how companies will be required to improve coal ash disposal practices in the near future.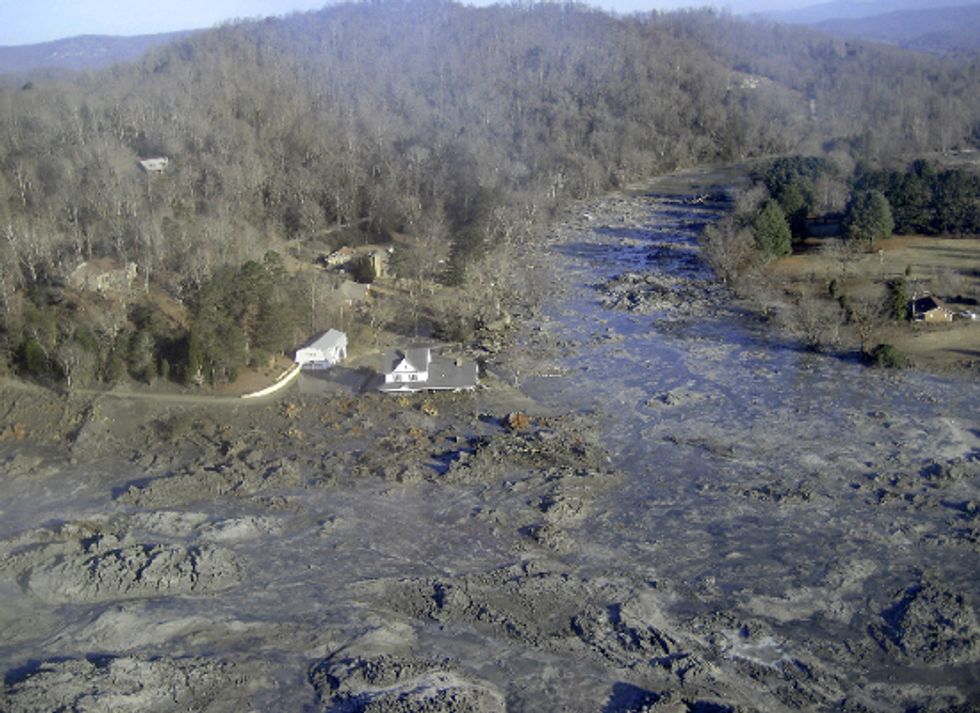 According to the study, power companies dump much of the 130 million tons of coal ash produced at U.S. coal-fired power plants each year into substandard waste disposal sites, including more than 2000 aging coal ash containment ponds and landfills across the country. Coal ash, a residual combustion byproduct created by burning coal, has been known to contain concentrations of heavy metals and other toxic chemicals that cause cancer, respiratory problems and neurological damage to people exposed to contaminated water or air.
"Electric power producers that dump toxic coal waste into poorly built ponds and landfills pose health threats to communities," said Ben Collins, research and policy campaigner at RAN and author of the report. "New regulations and legal challenges will force companies to clean up these disposal sites and are likely to cost investors a bundle in the process."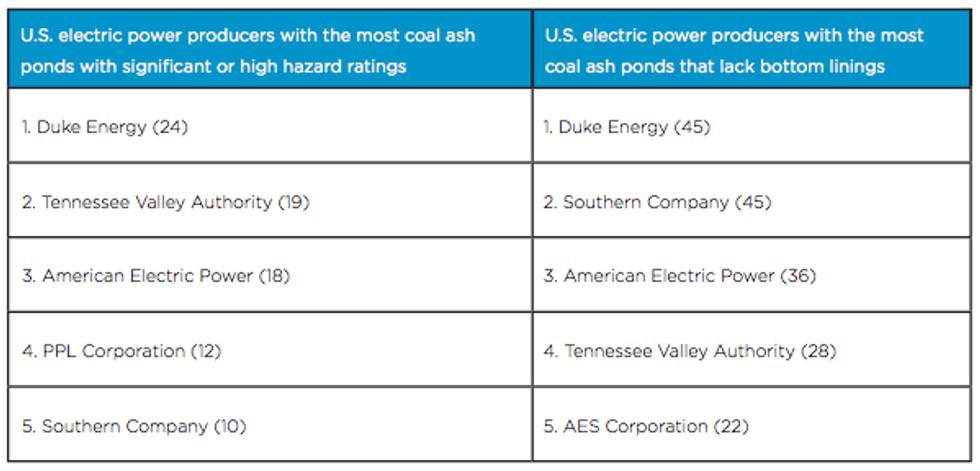 According to the study, several investor-owned electric power producers face growing regulatory and litigation risks related to coal ash disposal because many of the ponds lack a bottom lining, allowing contaminants to leach into groundwater—and depend on aging earthen dams to prevent ruptures. One case includes a sudden failure of an impoundment dam that dumped more than a billion gallons of coal ash slurry into the Emery and Clinch Rivers in Tennessee, and resulted in more than a billion dollars in clean up costs.
The report names the top five companies with the most coal ash ponds the Environmental Protection Agency classified as significant or high hazards in the event of a dam failure as Duke Energy, Tennessee Valley Authority, American Electric Power, PPL Corporation and Southern Company. It also points out that contamination from ponds and landfills has prompted several environmental groups and a major plaintiff firm to file lawsuits on behalf of residents near sites.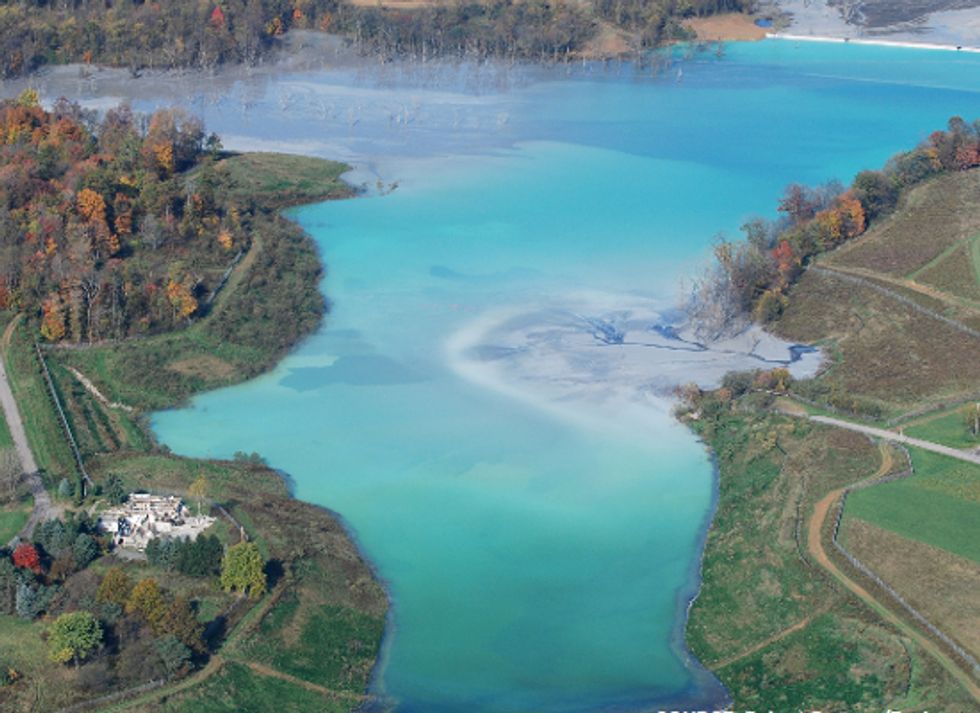 The report also ranks five electric companies based on their ownership of unlined ponds that are most likely to cause contamination of ground water, including four of the five named in the other risk assessment. Duke Energy tops both rankings as the owner of the most unlined ponds and the most ponds that pose a hazard risk from potential dam failures.
Electric power producers currently disclose very little information about either their ownership of waste disposal sites, or any plans to manage closures in the future. The report warns that if the companies fail to clean up the sites, investors will ultimately bear the costs of future clean up and legal battles.
Visit EcoWatch's COAL ASH page for more related news on this topic.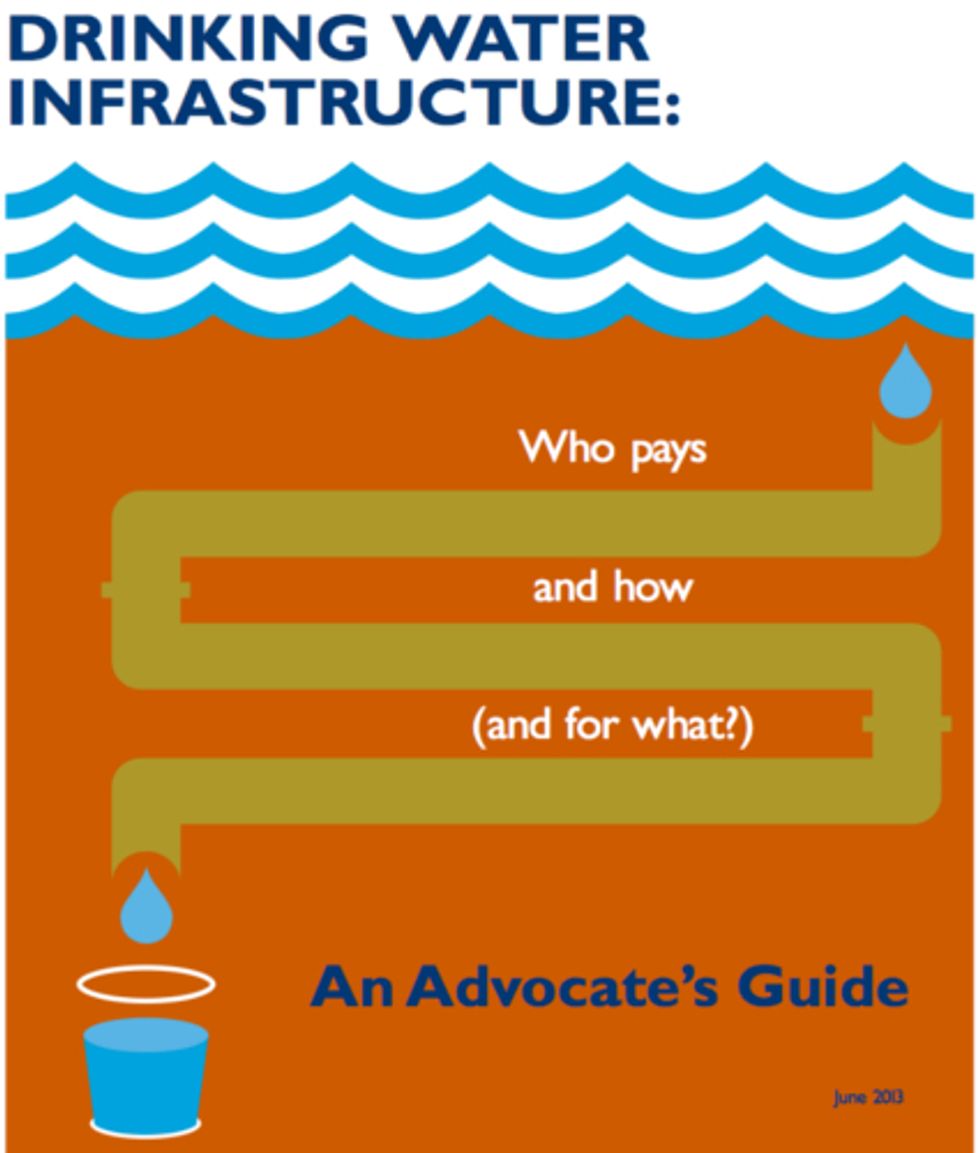 The costs of rebuilding our nation's water infrastructure are jaw dropping: estimates range from $300 billion to $1 trillion needed over the next 30 years. Add in the cost to develop new water supplies, treatment plants and transmission systems to accommodate growth—$20 billion for new reservoirs and pipelines in North Texas, $7 billion for a pipeline in Las Vegas—and the numbers really start to make the mind reel.
Investing in our nation's infrastructure and water security is a necessity. But what we invest in is a choice we should not take lightly—not when the costs are so high. While it's become a platitude that Americans pay too little for water to care how much they use, the reality is that the costs of water services are outpacing the cost gains of every other basic service—faster than electricity, faster than solid waste, faster even than cable television.
And while many of us can afford it, in some communities, the cost of clean drinking water strains the bounds of affordability. A study by the University of North Carolina found that low-income households are paying as much as 8 percent of annual income for water services.
Everyone in America should have access to clean, affordable drinking water and sanitation services. But in an era of fiscal constraint, this means we need to be smarter about the way we provide these services and realistic about the true cost of sticking with the legacy systems we have inherited.
More efficient use of water will have to part of the solution. In the U.S., around one-third of the clean drinking water we treat each day is used to water lawns. This proportion is as high as 70 perecent in some areas. Energy prices are rising, and with it, the cost of treating and moving that water. This is unsustainable, environmentally and financially.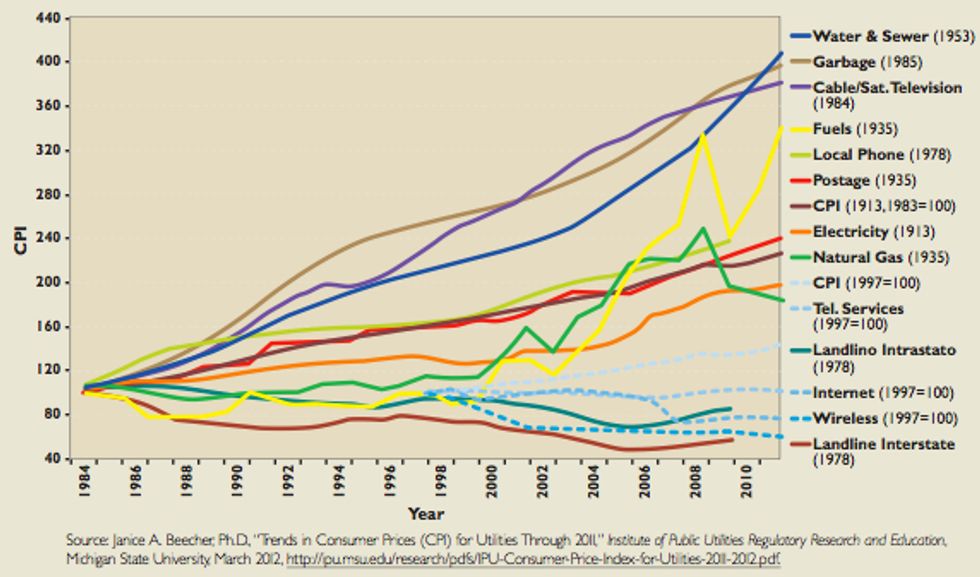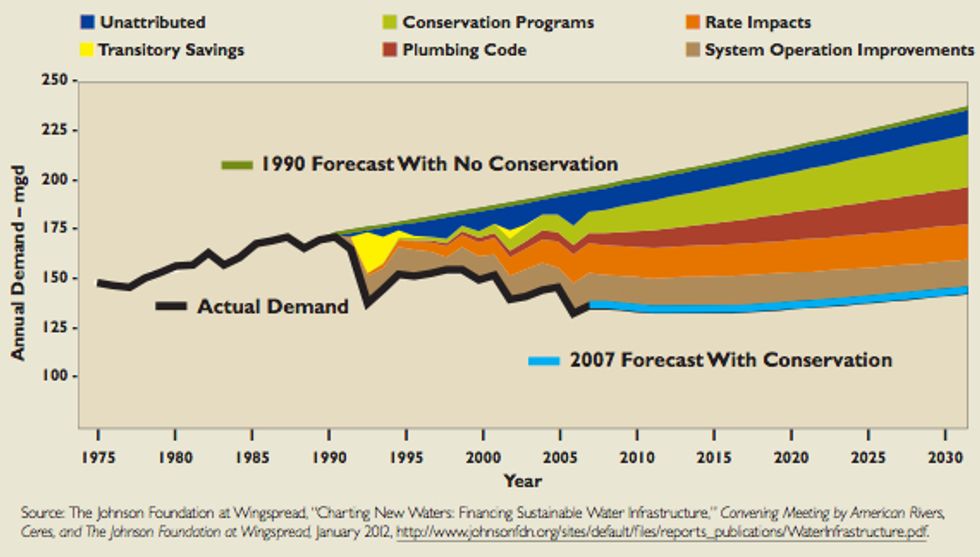 The good news is, we can choose to use water more efficiently, and to protect the affordability of clean drinking water for generations to come. But advocates have to make this solution a reality by educating themselves about the financial constraints water systems face in maintaining the infrastructure and the debt acquired by their predecessors, and by supporting their political leaders to lay the pathway toward equitable and sustainable water services.
A new report by American Rivers looks to shape a sustainable water future for communities across the U.S. It provides a shared foundation of knowledge for advocates of all stripes to cooperate in stewarding their communities' most critical infrastructure, so that Americans always enjoy the best water money can buy, without breaking the bank.
Visit EcoWatch's WATER page for more related news on this topic.

The U.S. Environmental Protection Agency (EPA) is moving back its timeline for release of its study on the impact of hydraulic fracturing from 2014 to 2016, the agency announced this week at the Shale Gas: Promises and Challenges conference in Cleveland, OH.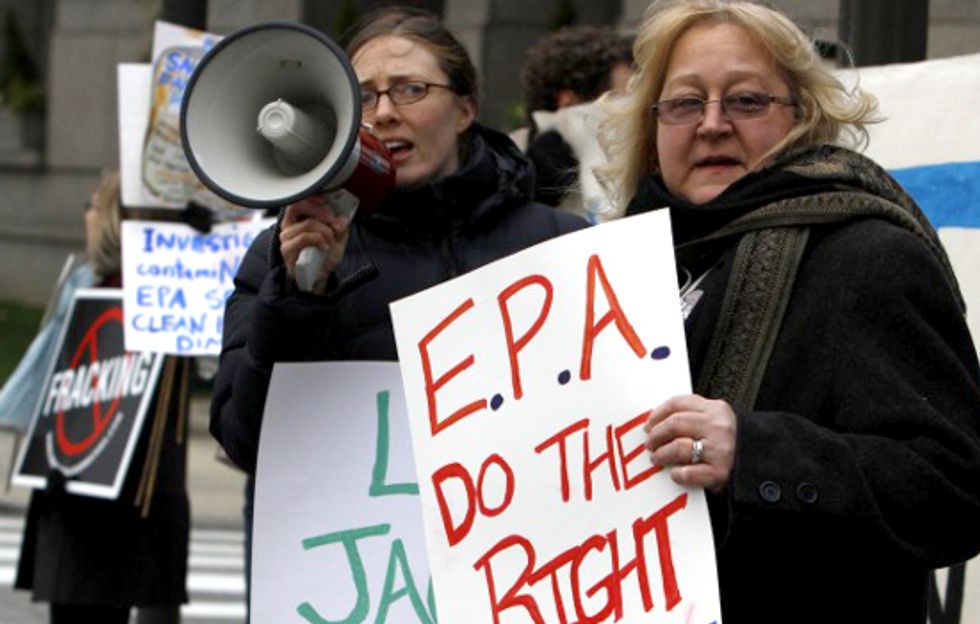 The study, aimed at assessing the threats fracking poses to groundwater supplies and air quality, began in 2010 under the direction of Congress. The intent was to create a thorough assessment of the drilling method so states could make informed decisions on whether to ban fracking or regulate the industry.
With the study's release still years away, some observers question whether it will mean much at all, as the industry is likely to continue its takeover. Horizontal drilling is already taking off in North Dakota, Pennsylvania, Colorado and Ohio, to name a few. Just this week, Illinois enacted a new law welcoming the industry into the southern portion of the state.
In June 2012, there were more than 680,000 fracking wells throughout the country, according to a Scientific American report—and there's no sign of it slowing down. By 2018, North America's daily supply of oil will be 3.9 million barrels higher than it was in 2012, according to the International Energy Agency.
This expansion of the industry will happen before the EPA study can provide guidance on the possibility of water contamination from the fracking process, which injects a combination of water, chemicals and silica sand deep into the earth to break up formation where oil is locked. The concern is that, once injected, those chemicals will seep into the groundwater supply.
"In 10 to 100 years we are going to find out that most of our groundwater is polluted," Mario Salazar, a former EPA engineer, told Scientific American. "A lot of people are going to get sick, and a lot of people may die."
For some, it's more than a concern—it's a reality. According to EPA's coordinator of hydraulic fracturing research, Jeanne Briskin, 1,000 chemicals have already been identified as those commonly used in the drilling process.
Without adequate understanding of what is happening and what the consequences are, particularly related to water supplies, a release date of 2016 could be too little, too late.
In the meantime, federal and state governments are attempting to put regulations in place, yet not everyone is convinced they're doing enough to protect Americans.
Just last month, the Obama administration said it would force oil companies to disclose chemicals used in the drilling process. However, the requirement came with a loophole: The contents of the fracking fluid will be disclosed through the industry-run FracFocus.org, which doesn't require companies to reveal chemicals that are considered "trade secrets."
Visit EcoWatch's FRACKING page for more related news on this topic.
——–
Sign the petition today, telling President Obama to enact an immediate fracking moratorium:

Alberta-based environmental consultant Jessica Ernst just released the first comprehensive catalog and summary compendium of facts related to the contamination of North America's ground water sources resulting from the oil and gas industry's controversial practice of fracking.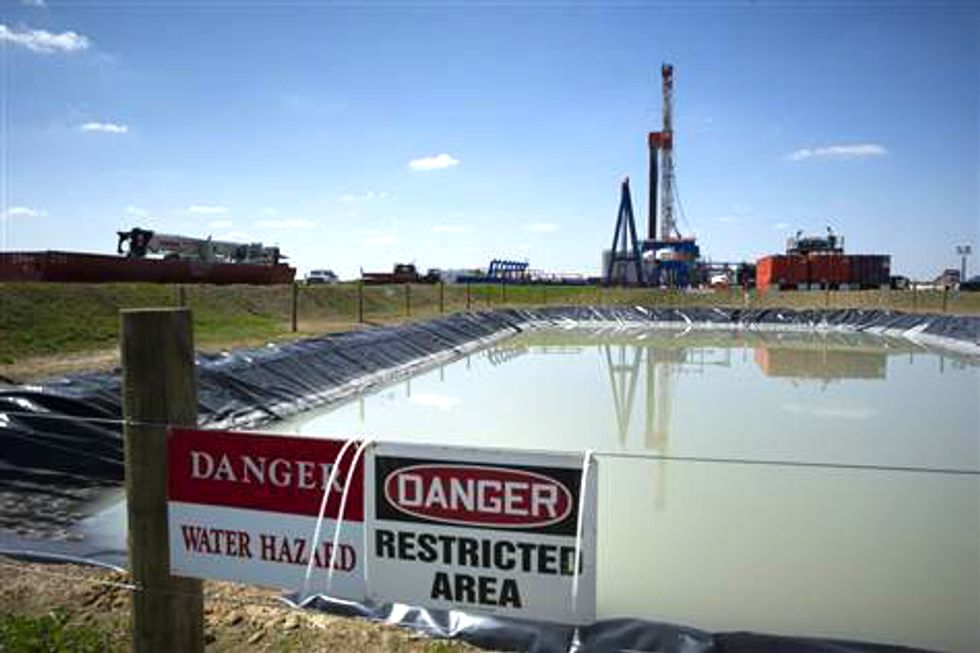 Based on research collected over many years, the 93-page report, Brief Review of Threats to Groundwater from the Oil and Gas Industry's Methane Migration and Hydraulic Fracturing, looks to be a game-changing document, providing little wiggle room for private industry and government spokespeople advocating fracking's immunity from public concern, criticism and liability.
Ever since the pioneering days of coalbed methane fracking experiments in southeast and southwest U.S. in the late 1970s, and through subsequent and evolving grandiose technical stages of widespread experimenting with fracking in the U.S. and Canada, the deep-pocketed inter-corporate industry has consistently fought and influenced both government and citizenry by burying the truth about its cumulative impacts to the environment and human health through confidentiality agreements, threats, half-truths and deceptions. This catalog, devoted primarily to the theme of groundwater impacts, helps to shine the light upon a behemoth circus of utter pitch black darkness.
"Jessica Ernst has made a strong case," notes Will Koop, B.C. Tap Water Alliance coordinator. "Her collection provides excellent and technically friendly working tools, enabling the public to draw their own conclusions from the critical information. This is not just an invaluable document for North Americans, but for the world."
Visit EcoWatch's FRACKING page for more related news on this topic.
——–
Sign the petition today, telling President Obama to enact an immediate fracking moratorium: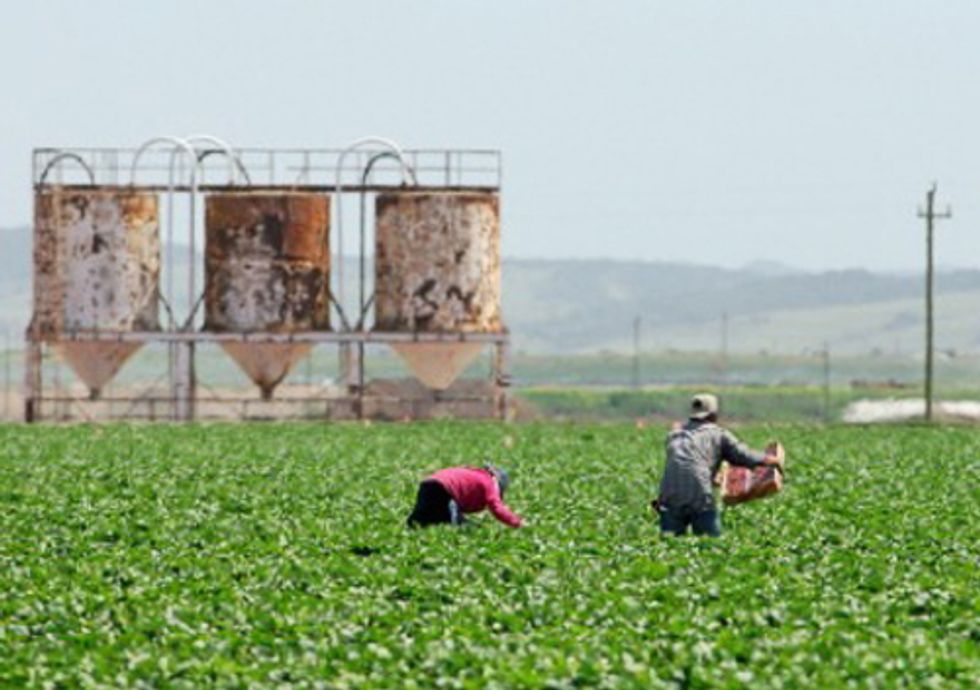 Last week, the Monterey County Board of Supervisors urged California Gov. Jerry Brown to reconsider the state's approval of the carcinogenic fumigant methyl iodide. Monterey County, one of the largest agricultural counties in California, joins Santa Cruz County in mounting pressure to re-examine the controversial decision to approve the toxic chemical as a replacement to the ozone-depleting methyl bromide. This news comes at the heels of the announcement earlier this month that Gov. Brown appointed Brian Leahy, a former organic farmer and the former assistant director at the California Department of Conservation, to head the state Department of Pesticide Regulation (DPR).
According to The Californian, agricultural interests present asked County Supervisors to take no action. However, with dozens of local farm workers in attendance pleading their case, the board passed the resolution on a 4-1 recommending that Gov. Brown take another look at the fumigant.
Methyl iodide is known to cause miscarriages, thyroid dysfunction, and cancer, and is applied to crops like strawberries and peppers. It was approved by California state pesticide regulators in December as an alternative to methyl bromide, an ozone-depleting chemical being phased out under international treaty.
In 2007, EPA fast-tracked the registration of methyl iodide for use as a soil fumigant, despite serious concerns raised by a group of over 50 eminent scientists, including six Nobel Laureates in Chemistry. These scientists sent a letter of concern to U.S. Environmental Protection Agency (EPA) explaining, "Because of methyl iodide's high volatility and water solubility, broad use of this chemical in agriculture will guarantee substantial releases to air, surface waters and groundwater, and will result in exposures for many people. In addition to the potential for increased cancer incidence, EPA's own evaluation of the chemical also indicates that methyl iodide causes thyroid toxicity, permanent neurological damage, and fetal losses in experimental animals." The letter concludes, "It is astonishing that the Office of Pesticide Programs (of EPA) is working to legalize broadcast releases of one of the more toxic chemicals used in manufacturing into the environment."
Several environmental groups sued the State of California last year in an attempt to reverse the state's approval of the chemical. Environmental advocacy groups and other opponents of methyl iodide use in the state have released documents detailing dissension in the ranks of DPR over the risk assessment of methyl iodide and its subsequent approval.
The ongoing court case helped reveal documents showing DPR manipulated data and that department scientists were worried risk managers minimized health dangers and didn't take strong enough steps to mitigate the threats. One of the released documents, a memo from one disapproving DPR scientist, chastised the agency for its cut-and-paste approach to calculations determining how big buffer zones should be to protect public health. During a hearing on Jan. 13, a California Superior Court Judge raised concerns about whether CDPR complied with its legal obligation to consider alternative options before approving the use.
Methyl iodide poses the most direct risks to farmworkers and those in the surrounding communities because of the volume that would be applied to fields and its tendency to drift off site through the air. Methyl iodide causes late term miscarriages, contaminates groundwater, and is so reliably carcinogenic that it's used to create cancer cells in laboratories. It is on California's official list of known carcinogenic chemicals and has been linked to serious risks in reproductive and neurological health. It is approved to be applied to California's strawberry fields at rates up to 100 pounds per acre on much of the state's 38,000 acres in strawberry production, totaling millions of pounds of use. Though methyl iodide will likely be used primarily on strawberries, it is also registered for use on tomatoes, peppers, nurseries, and on soils prior to replanting orchards and vineyards.
Organic certification standards require crop farmers to establish a preventive pest management strategy based on crop rotation, variety selection, biological controls, and sanitation and fertility practices. Synthetic materials that are allowed in organic crop production must satisfy a rigorous review process to insure their necessity, efficacy and safety to humans and the environment throughout their production and utilization. This review process must be updated every five years for the material to remain in use. A journal article from 2010 shows that organic farms produce more flavorful and nutritious strawberries while leaving the soil healthier and more biologically diverse than conventional strawberry farms. For more information on organic versus conventional agricultural practices, see Beyond Pesticides' guide, Organic Food: Eating with a Conscience as well as our organic program page. In addition to the personal health risks posed by pesticide residues, Beyond Pesticides urges consumers to consider the impacts on the environment, farmworker and farm families' health when making food choices.
For more information, click here.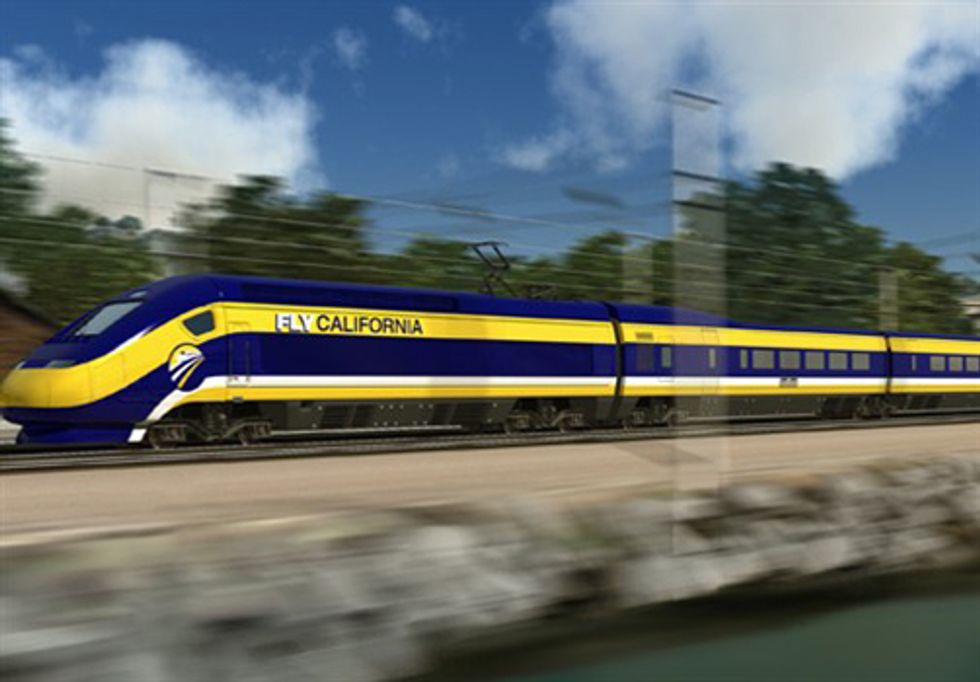 This week, Gov. Jerry Brown outlined his policy priorities for the coming year, one that will see California poised to make history by implementing its groundbreaking climate and clean energy law, increasing water reliability, restoring a troubled and neglected Bay-Delta ecosystem, and investing in low carbon fuels that reduce the state's dependence on petroleum—all measures that will create a healthy environment and a healthy economy. 
Following is a statement by Ann Notthoff, California advocacy director at the Natural Resources Defense Council:
"Protecting California's economy and environment go hand in hand. The governor recognized that a healthy environment is an essential tool to re-energize California's economy. Implementing and enforcing California's landmark climate and clean energy law to reduce harmful pollution and meet our climate goals is vitally important, as is investing in clean fuels that innovate the market and reduce our dependence on oil.
"Gov. Brown also hit the mark by recognizing that protecting the Bay-Delta estuary and ensuring a reliable water supply is key to our environmental and economic well being. Investing in homegrown clean energy sources, including energy efficiency is what California does best, and the governor is right on in singling out these areas in his agenda for economic growth in the year ahead."
Key Issues in the Governor's Budget:
Water—Gov. Brown is to be commended for explicitly recognizing the dual goals of restoring the Bay-Delta ecosystem, including a healthy salmon fishery, and ensuring a more reliable water supply. Achieving these goals will require focusing on risks related to Delta levee stability as well as restoring natural flows and habitat. In 2009, the legislature mapped out the path for achieving these twin goals by reducing reliance on water from the Delta, through increased investments in water recycling, water efficiency, and better management of groundwater and storm water. We look forward to working with the governor to implement his commitment.
Cap-and-Trade and Clean Energy—California's groundbreaking cap-and-trade program will reduce pollution, improve public health, and keep California on the cutting edge of the clean energy economy. The governor's budget recognizes that the revenue from the cap-and-trade program offers an opportunity to invest in our economy and create real benefits for Californians.
Low Carbon Fuels—We agree with the governor on the urgent need to reduce our oil dependency by phasing in cleaner fuels and phasing out the dirtier ones. That's why we are joining the state to defend California's Low Carbon Fuel Standard against the oil industry lawsuit. Hundreds of alternative fuel companies stand ready to produce and supply cleaner fuels. Unfortunately, the oil industry is proving once again they would rather litigate than innovate to keep us hooked on oil.
High Speed Rail—We agree with Gov. Brown that a 21st century high speed rail system presents a unique opportunity to improve mobility and create jobs, yet legitimate concerns have been raised about the management and feasibility of the project in California. We're hopeful that the governor's commitment to the high speed rail means a substantial commitment to addressing these concerns. A meaningful "reset" on the high speed rail can raise public confidence and lead to a viable project.
For more information, click here.
—————
The Natural Resources Defense Council (NRDC) is an international nonprofit environmental organization with more than 1.3 million members and online activists. Since 1970, our lawyers, scientists, and other environmental specialists have worked to protect the world's natural resources, public health, and the environment. NRDC has offices in New York City, Washington, D.C., Los Angeles, San Francisco, Chicago, Livingston, Montana, and Beijing.