Greening the barren mountain has helped recharge groundwater levels in the villages. Photo by Gurvinder Singh. Mongabay India
Jamini Mohan Mahanty is out for a morning walk every day. At 91, he is hale and hearty. A resident of Jharbagda village in Purulia district, West Bengal, Mahanty thanks the "green mountain" in his village for having added some extra years to his life.

"I could have died long ago but the green mountain has given me a fresh lease of life. It has made the environment clean and pollution free. It really energises my soul to see birds chirping and rabbits hiding in the bushes. I come inside the forest everyday to have a brief rendezvous with nature," he said, while resuming his walk with the help of a stick.
A few meters away, the mountain stands tall covered with extensive greenery and rich in biodiversity. The mountain exemplifies the collective efforts and hardships of the villagers. As they were grappling with depleting groundwater levels, harsh summers and trouble accessing firewood for fuel, the villagers realized that their pressing problems could only be solved by nature. Over the years, deforestation for firewood had depleted the green cover and the villagers decided to regreen the mountain.
Over nearly 20 years the community has transformed a barren mountain and its adjoining land, into an evergreen man-made forest.
Tapas Mahanty, a resident of Jharbagda in India's eastern state, recollects the time, two decades ago, when extreme summers and water shortage made life difficult for the then 30,000-odd people residing across 20-21 villages surrounding the mountain.
"We were facing severe water scarcity woes because of depleting ground water levels. Women had to walk for around a kilometre to arrange drinking water as men were out for work. There were often skirmishes and fights over sharing of water at the village taps. It disturbed the harmony of the village," she said.
Apart from water woes, life also became difficult because of strong winds in summers that spread the heat from the barren mountain. "There was no green cover that could have obstructed the flow of hot and humid winds. Soil erosion from the mountain during rains dirtied the ponds and also affected the farming. It became difficult to live in the villages located close to the mountain and people began to think of migration," she added.
(L) A view of the barren mountain in 1996 and (R) a restored landscape as seen in 2006. Mongabay India
Long Walk for Firewood
Another major problem that villagers, especially the women faced was the near absence of firewood as there were hardly any trees, "We had to walk for three to four kilometres for firewood and the entire day was lost in the travel. It was also risky and cumbersome for the women to walk for such a long distance carrying the firewood on their heads. Besides, some couldn't afford the money required to buy firewood for fuel," said another villager.
Villagers realized that turning the mountain green could save them from the torment of inclement weather coupled with water shortage issues. But it was easier said than done as the mountain spread across 376 acres of land and required extensive labour and funds for plantations.
An NGO involved in nature conservation came to their rescue. The Tagore Society For Rural Development (TSRD), a non-profit engaged in rural work, agreed to do the plantation work on the entire stretch while the community was given the responsibility of maintaining and protecting the green cover.
"A group of villagers contacted us and told about the problems they were facing. We were overwhelmed by their passion to grow a forest. We then decided to do the plantation," said Prahalad Chandra Mahato, 70, senior employee of the NGO.
Subsequently, in 1999, a village committee involving 60 members of Jharbagda village of Manbazar-1 block was formed for plantation at a community land of around 300 acres.
Committee members representing the villages for plantation on the barren mountain. Gurvinder Singh / Mongabay India
Another 67 acres of land was added in 2001 when four villages — Kumardih, Birsinghdih, Cheliama, Radhamadhobpur — also joined hands. Committee members went up to 90. Villagers named it Makino Raghunath Mountain in memory of two environment enthusiasts, Saiji Makino, a Japanese professor who taught at Visvabharati University at Bolpur Shantiniketan and was involved in creating awareness about plantation among the locals and Raghunath Mahanty, a well-known local resident.
Under a Japanese government-supported greening initiative, the plantations began in 1999 and continued till 2002. "During the course of three years, over 3.26 lakh (326,000) trees of 72 varieties including fruits, medical herbs and timber wood were planted in the mountain stretch and the adjoining land. Labourers were employed for plantation but villagers also worked voluntarily as they were passionate and wanted to mitigate the crisis," added Mahato.
Villagers can now collect dry leaves for fuel from the forest on the Makino Raghunath Mountain. Earlier, they would have to walk long distances to get firewood. Gurvinder Singh / Mongabay India
The Stretch Turned Green Within a Few Years
Within a span of a few years, the landscape, starting with five villages started changing. "The first visible sign was the easy availability of firewood for fuel. The dried leaves that fell from the trees were collected by us and used as fuel. It not only saved us from the ordeal of walking for several kilometers but also reduced our expenditure on buying wood for fuel. It encouraged us to protect the forest and shoo out anyone trying to destroy it," said Kalyani Mahanty, 40, a homemaker in Jharbagda.
The forest also led to an increase in the groundwater level and brought down the constant quarrels among villagers, "The groundwater level that had depleted to 40-50 feet (and went down even more in summers) became normal and was available at 15-20 ft. The easy availability of water brought peace to the village," she added.
The dense green cover also ensured the presence of biodiversity and elephants began to traverse the forest that was once barren, "We first noticed the movement of elephants in 2005. There was a sense of jubilation among villagers. There were also constant sighting of snakes and other animals. Birds are now regular here," said Bikash Mahanty, 40, who resides at the neighbouring Radhamodhobpur village.
The Makino Raghunath Mountain, a once-barren mountain where plantation took place between 1999 and 2002, restoring its greenery. Mongabay India
The dense trees have also brought down the mercury level in villages and have made the air cooler during summers, "It is comparatively cooler due to the presence of trees. We often sit under the shade of trees during summers and even spend our evenings here. The trees have also prevented soil erosion and farming is not getting hampered due to the mud carried by the rainwater from the mountains," he added.
Villagers have repeatedly turned down the requests to turn the forest into a picnic spot. "The tourism would no doubt help in promoting the place and also open new avenues of employment but it would do more harm by destroying the environment. Tourists will ignore all norms and use of plastic and other items would destroy its natural beauty. We have ignored the repeated plea to turn this into a tourist spot," said Dwija Pada Mahanty, former village head of Manbazar gram panchayat.
Trenches Being Dug to Store Rainwater
The state government in collaboration with TSRD is now digging trenches down the mountain to stop the wastage of rainwater and to make the soil nutritious, "The water in the trenches would make the soil nutritious while the overflowing water would be stored in a nearby pond and used for farming. It would also recharge the groundwater," said Badal Maharana, 43, team leader, Ushar Mukti project, TSRD Purulia Unit.
He further said that around 1.5 feet deep trenches have been dug up in 50 hectares of land after the start of the work last year.
"The trenches would certainly help in storing the rainwater and would be used for multiple purposes. We are also trying to make it an animal corridor to facilitate their movement but the presence of habitation near the forest is a hurdle to the plan. The efforts of the villagers stand as a classic example of how environment conservation is vital for the survival of every individual," said Niladri Sarkar, Block Development Officer (BDO), Manbazar-1 block in Purulia district.
The overflowing water from trenches would flow into the nearby pond and would be used for farming. Gurvinder Singh / Mongabay India
Reposted with permission from Mongabay India.
From Your Site Articles
Related Articles Around the Web
EcoWatch Daily Newsletter
Nearly 1,100 scientists, practitioners and experts in groundwater and related fields from 92 countries have called on the governments and non-governmental organizations to "act now" to ensure global groundwater sustainability.
In their 'Call To Action', the group said:
"Groundwater, the invisible water beneath our feet, represents 99 percent of Earth's liquid freshwater, making it critical for supplying drinking water, ensuring food security, adapting to climate variability, supporting biodiversity, sustaining surface water bodies and meeting the UN's Sustainable Development Goals."
Action Item 1: Put the spotlight on global groundwater sustainability by completing a UN World Water Development Report, planning a global groundwater summit and recognizing the global importance of groundwater in the UN's Sustainable Development Goals by 2022.
Action item 2: Manage and govern groundwater sustainability from local to global scales by applying a guiding principle of groundwater sustainability by 2030.
Action item 3: Invest in groundwater governance and management by implementing groundwater sustainability plans for stressed aquifers by 2030.
Groundwater is the drinking water source for more than two billion people, and provides more than 40 percent of the water for irrigated agriculture worldwide.
Groundwater use has impacted environmentally critical streamflow in more than 15 percent of streams globally, and could impact the majority of streams by 2050.
Around 1.7 billion people live above aquifers (geologic formations that provide groundwater) that are stressed by overuse.
Poor groundwater quality disproportionately hits poor people with access to insecure drinking water sources - often unprotected shallow groundwater resources.
Abhijit Mukherjee, who is a part of the global scientist group and an Associate professor at Indian Institute of Technology (IIT) Kharagpur told the Press Trust of India "we, in India, are abstracting the largest volume of groundwater in human history and are rapidly depleting a relatively non-renewable natural resource that is essential for our survival."
Common Dreams has previously reported on a recent study that sheds light on how the climate crisis is a "time bomb" for the world's groundwater reserves.
In contrast to surface water, groundwater is stored beneath the ground's surface, held in porous rock, sand, and soil. That water seeps out, or "discharges," into waterways. The groundwater is also replenished in what is called "recharge" when precipitation falls. As such, a balance is created. But events like drought or extreme downpours—features of a warming planet—have an impact on restoring that balance.
Assessing groundwater model results along with hydrologic data sets, the team of researchers behind the new study found very differing timescales for how groundwater is going to respond to climate change, with groundwater in wetter areas expected to experience a far shorter response time than reserves in more arid areas.
"Our research shows that groundwater systems take a lot longer to respond to climate change than surface water, with only half of the world's groundwater flows responding fully within 'human' timescales of 100 years," said lead author Mark Cuthbert of Cardiff University's School of Earth and Ocean Sciences and Water Research Institute in a statement.
While some regions could bounce back in less than 10 years, including parts of central Africa and the U.S. Midwest, other areas—including Australia, the Sahara region, and parts of the central U.S.—were shown to have response times of thousands of years.
"This means that in many parts of the world," Cuthbert continued, "changes in groundwater flows due to climate change could have a very long legacy. This could be described as an environmental time bomb because any climate change impacts on recharge occurring now, will only fully impact the baseflow to rivers and wetlands a long time later."
Reposted with permission from Common Dreams.
waterlust.com / @tulasendlesssummer_sierra .
Each product featured here has been independently selected by the writer. If you make a purchase using the links included, we may earn commission.
The bright patterns and recognizable designs of Waterlust's activewear aren't just for show. In fact, they're meant to promote the conversation around sustainability and give back to the ocean science and conservation community.
Each design is paired with a research lab, nonprofit, or education organization that has high intellectual merit and the potential to move the needle in its respective field. For each product sold, Waterlust donates 10% of profits to these conservation partners.
Eye-Catching Designs Made from Recycled Plastic Bottles
waterlust.com / @abamabam
The company sells a range of eco-friendly items like leggings, rash guards, and board shorts that are made using recycled post-consumer plastic bottles. There are currently 16 causes represented by distinct marine-life patterns, from whale shark research and invasive lionfish removal to sockeye salmon monitoring and abalone restoration.

One such organization is Get Inspired, a nonprofit that specializes in ocean restoration and environmental education. Get Inspired founder, marine biologist Nancy Caruso, says supporting on-the-ground efforts is one thing that sets Waterlust apart, like their apparel line that supports Get Inspired abalone restoration programs.
"All of us [conservation partners] are doing something," Caruso said. "We're not putting up exhibits and talking about it — although that is important — we're in the field."
Waterlust not only helps its conservation partners financially so they can continue their important work. It also helps them get the word out about what they're doing, whether that's through social media spotlights, photo and video projects, or the informative note card that comes with each piece of apparel.
"They're doing their part for sure, pushing the information out across all of their channels, and I think that's what makes them so interesting," Caruso said.
And then there are the clothes, which speak for themselves.
Advocate Apparel to Start Conversations About Conservation
waterlust.com / @oceanraysphotography
Waterlust's concept of "advocate apparel" encourages people to see getting dressed every day as an opportunity to not only express their individuality and style, but also to advance the conversation around marine science. By infusing science into clothing, people can visually represent species and ecosystems in need of advocacy — something that, more often than not, leads to a teaching moment.

"When people wear Waterlust gear, it's just a matter of time before somebody asks them about the bright, funky designs," said Waterlust's CEO, Patrick Rynne. "That moment is incredibly special, because it creates an intimate opportunity for the wearer to share what they've learned with another."
The idea for the company came to Rynne when he was a Ph.D. student in marine science.
"I was surrounded by incredible people that were discovering fascinating things but noticed that often their work wasn't reaching the general public in creative and engaging ways," he said. "That seemed like a missed opportunity with big implications."
Waterlust initially focused on conventional media, like film and photography, to promote ocean science, but the team quickly realized engagement on social media didn't translate to action or even knowledge sharing offscreen.
Rynne also saw the "in one ear, out the other" issue in the classroom — if students didn't repeatedly engage with the topics they learned, they'd quickly forget them.
"We decided that if we truly wanted to achieve our goal of bringing science into people's lives and have it stick, it would need to be through a process that is frequently repeated, fun, and functional," Rynne said. "That's when we thought about clothing."
Support Marine Research and Sustainability in Style
To date, Waterlust has sold tens of thousands of pieces of apparel in over 100 countries, and the interactions its products have sparked have had clear implications for furthering science communication.
For Caruso alone, it's led to opportunities to share her abalone restoration methods with communities far and wide.
"It moves my small little world of what I'm doing here in Orange County, California, across the entire globe," she said. "That's one of the beautiful things about our partnership."
Check out all of the different eco-conscious apparel options available from Waterlust to help promote ocean conservation.
Melissa Smith is an avid writer, scuba diver, backpacker, and all-around outdoor enthusiast. She graduated from the University of Florida with degrees in journalism and sustainable studies. Before joining EcoWatch, Melissa worked as the managing editor of Scuba Diving magazine and the communications manager of The Ocean Agency, a non-profit that's featured in the Emmy award-winning documentary Chasing Coral.
U.S. Sen. Cory Booker speaking with attendees at the 2019 California Democratic Party State Convention at the George R. Moscone Convention Center in San Francisco, California on June 1. Gage Skidmore / Flickr /
CC BY-SA 2.0
New Jersey senator and presidential hopeful Cory Booker put forth the Farm System Reform Act of 2019, in recognition of the environmental impact of industrial agriculture, which would put a stop to any new factory farms, as The Hill reported.
The bill will reform the agriculture system by breaking up monopolistic practices in the industry and holding large corporate farms accountable for the environmental impacts of their practices, according to The Hill.
Well water is pumped from the ground on April 24, 2015 in Tulare, California. Justin Sullivan / Getty Images
Drill, baby, drill! It's what Americans are doing to find potable water.
New research has found that Americans are digging deeper and deeper wells to meet our water demands, which is not a sustainable practice for our water supply needs, according to a study that is the first national assessment of U.S. groundwater wells.
Nearly 120 million Americans rely on underground aquifers for drinking water, for irrigating nearly half of the nation's crops, and for use in manufacturing. But, we have been using up that water much faster than it can be replenished, which has America running headlong into a water crisis, as Pacific Standard reported.

Nearly 1,000 of California's community water systems are at high risk of failing to provide potable drinking water. America's aging infrastructure is in desperate need of repair, including the country's drinking water systems, which the American Society of Civil Engineers gave a D rating in its 2017 report, according to the New York Times.
Water levels are dropping for large populations and farming regions, including California's fertile Central Valley and the High Plains region atop the vast Ogallala aquifer, which underlies 111.8 million acres in parts of eight states from South Dakota to Texas, as Science News reported. The Ogalla aquifer is particularly frightening — a 2017 report by the U.S. Geological Survey noted that its water levels had dropped by nearly 16 feet from 1950 to 2015.
The new study, published in the journal Nature Sustainability, analyzed 65 years of well depth trends to gain new insights into the management of the critical resource.
"We actually don't know that much about how much groundwater is being used and where groundwater wells are located," said Debra Perrone, an assistant professor at the University of California–Santa Barbara, and lead author on the new study, as Pacific Standard reported. "Groundwater is often referred to as an invisible resource. Groundwater wells are small, they're distributed, they're often lost among the landscape."
The research team realized that the number and depth of those wells could provide critical insights for water managers on the state of the underground reservoirs, but no central database existed. So, the research team started to build one by compiling constructing data and looking at well depth trends across the country. In the end, their research focused on five mega-aquifer systems that deliver water to densely populated regions, agricultural hubs, or areas with heavy industrial activities.
The data showed that across the country, groundwater users are drilling wells deeper and deeper across 70 percent of the country. But for the areas where wells haven't gotten deeper, the wells might soon run dry, according to Pacific Standard .
"Drilling deeper is not a sustainable, long-term solution," said Perrone, as Pacific Standard reported. "It's more of a stopgap solution."
Drilling also creates water access inequalities as poorer areas struggle to pay for the costs associated with deeper wells and water treatment. It's expensive to sink a deeper well and energy intensive to pump the water out. Deeper wells can also tap into brackish water, which may be too salty for irrigation or drinking. That requires extensive desalination and filtering, according to Science News.
The researchers hope their data will inform policy to "improve the way that we govern our groundwater resources," said Perrone to Pacific Standard. "So we know people are going deeper. And let's make sure that we protect the quality of that deep groundwater."
That brackish water deep in the aquifers is not protected right now. Even though we may need to use those deep stores of water one day, right now the fossil fuel industry injects chemical-tainted water that comes out of oil and gas wells into aquifers considered too salty to use.
Irina Vodneva / iStock / Getty Images Plus
By the Numbers

5: Priority recommendations that the U.S. Environmental Protection Agency (EPA) has implemented since March 2018. Those actions relate to chemical standards, nonpoint water pollution and water pollution assessment. There are, however, 14 priority recommendations that the agency has not acted on. (Government Accountability Office)
Federal Water Tap is a weekly digest spotting trends in U.S. government water policy. To get more water news, follow Circle of Blue on Twitter and sign up for our newsletter.
Reposted with permission from our media associate Circle of Blue.
The San Miguel Power Plant, the groundwater beneath a family ranch is contaminated with at least 12 pollutants leaking from coal ash dumps at concentrations more than 100 times above safe levels. Ari Phillips, Environmental Integrity Project
An examination of monitoring data available for the first time concludes that 91 percent of U.S. coal-fired power plants with monitoring data are contaminating groundwater with unsafe levels of toxic pollutants.
The study by the Environmental Integrity Project, with assistance from Earthjustice, used industry data that became available to the public for the first time in 2018 because of requirements in federal coal ash regulations issued in 2015.
The report found that found that the groundwater near 242 of the 265 power plants with monitoring data contained unsafe levels of one or more of the pollutants in coal ash, including arsenic, a known carcinogen, and lithium, which is associated with neurological damage, among other pollutants.
"At a time when the Trump EPA — now being run by a former coal lobbyist — is trying to roll back federal regulations on coal ash, these new data provide convincing evidence that we should be moving in the opposite direction: toward stronger protections for human health and the environment," said Abel Russ, the lead author of the report and attorney with the Environmental Integrity Project (EIP).
"This is a wake-up call for the nation," said Lisa Evans, senior counsel with Earthjustice. "Using industry's own data, our report proves that coal plants are poisoning groundwater nearly everywhere they operate. The Trump Administration insists on hurting communities across the U.S. by gutting federal protections. They are making a dire situation much worse."
The data came from more than 4,600 groundwater monitoring wells located around the ash dumps of 265 coal-fired power plants, which is roughly three quarters of the coal power plants across the U.S. The rest of the plants did not have to comply with the federal Coal Ash Rule's groundwater monitoring requirements last year, either because they closed their ash dumps before the rule went into effect in 2015, or because they were eligible for an extension.
EIP's analysis of the data found that a majority of the 265 coal plants have unsafe levels of at least four toxic constituents of coal ash in the underlying groundwater. Fifty-two percent had unsafe levels of arsenic, which can impair the brains of developing children and is known to cause cancer. Sixty percent of the plants have unsafe levels of lithium, a chemical associated with multiple health risks, including neurological damage.

Many of the coal ash waste ponds are poorly and unsafely designed, with less than 5 percent having waterproof liners to prevent contaminants from leaking into the groundwater, and 59 percent built beneath the water table or within five feet of it.
The report lists and ranks the sites across the U.S. with the worst groundwater contamination from coal ash. Below are the "Top 10" most contaminated sites, according to the monitoring data reported by power companies in 2018:
Texas: An hour south of San Antonio, beside the San Miguel Power Plant, the groundwater beneath a family ranch is contaminated with at least 12 pollutants leaking from coal ash dumps, including cadmium (a probable carcinogen according to EPA) and lithium (which can cause nerve damage) at concentrations more than 100 times above safe levels.
North Carolina: 12 miles west of Charlotte, at Duke Energy's Allen Steam Station in Belmont, the coal ash dumps were built beneath the water table and are leaking cobalt (which causes thyroid damage) into groundwater at concentrations more than 500 times above safe levels, along with unsafe levels of eight other pollutants.
Wyoming: 180 miles west of Laramie, at PacifiCorp's Jim Bridger power plant in Point of Rocks, the groundwater has levels of lithium and selenium (which can be toxic to humans and lethal at low concentrations to fish) that exceed safe levels by more than 100 fold.
Wyoming: At the Naughton power plant in southwest Wyoming, the groundwater has not only levels of lithium and selenium exceeding safe levels by more than 100 fold, but also arsenic at five times safe levels.
Pennsylvania: An hour northwest of Pittsburgh, at the New Castle Generating Station, levels of arsenic in the groundwater near the plant's coal ash dump are at 372 times safe levels for drinking.
Tennessee: Just southwest of Memphis near the Mississippi River, at the TVA Allen Fossil Plant, arsenic has leaked into the groundwater at 350 times safe levels and lead at four times safe levels. Recent studies show a direct connection between the contaminated shallow aquifer and the deeper Memphis aquifer, creating a threat to drinking water for thousands of people.
Maryland: 19 miles southeast of Washington, DC, at the Brandywine landfill in Prince George's County, ash from three NRG coal plants has contaminated groundwater with unsafe levels of at least eight pollutants, including lithium at more than 200 times above safe levels, and molybdenum (which can damage the kidney and liver) at more than 100 times higher than safe levels. The contaminated groundwater at this site is now feeding into and polluting local streams.
Utah: South of Salt Lake City, at the Hunter Power plant, the groundwater is contaminated with lithium at concentrations 228 times safe levels and cobalt at 26 times safe levels.
Mississippi: North of Biloxi, at the R.D. Morrow Sr. Generating Station, the groundwater is contaminated with lithium at 193 times safe levels, molybdenum at 171 times safe levels, and arsenic at three times safe levels.
Kentucky: At the Ghent Generating Station northeast of Louisville, lithium is in the groundwater at 154 times safe levels and radium at 31 times safe levels.
The researchers of this report could not determine the safety of drinking water near the coal ash dumps analyzed in this study because power companies are not required to test private drinking water wells.
However, the report contains examples of several well-documented instances of residential tap water contaminated by coal ash. For example:
At the Colstrip Power Plant in Colstrip, Montana, unsafe levels of boron, sulfate and possibly other pollutants migrated into a residential neighborhood. The owners of the plant had to provide clean water, and settled a lawsuit with 57 local residents for $25 million in damages.
At the Oak Creek Power Plant in Oak Creek, Wisconsin, contamination with elevated levels of molybdenum seeped from ash landfills into at least 33 nearby drinking water wells. Wisconsin Energy purchased at least 25 homes around the site and demolished several of them.
At the Yorktown Power Station in Yorktown, Virginia, gravel pits were filled with fly ash, contaminating the water supply for 55 homes with arsenic, beryllium, chromium, manganese, selenium and other pollutants.
At Battlefield Golf Course in Chesapeake, Virginia, about 25 drinking water wells had elevated levels of boron, manganese or thallium that may have leaked from coal ash used as a construction material beneath a golf course.
At a coal ash landfill in Gambrills, Maryland, ash dumped in an old sand and gravel quarry caused unsafe levels of arsenic, beryllium, lithium and other pollutants in multiple residential wells. Constellation Energy settled a lawsuit with impacted residents for $54 million.
Additional examples of contamination of residential drinking water outlined in the report are in Indiana, Illinois, Maryland, Pennsylvania, Tennessee and Wisconsin and North Carolina.
"This report is yet another example of why we must require full cleanup of these unlined and leaking coal ash pits," said Amy Brown, a resident of Belmont, North Carolina, who lives near coal ash waste sites of the Duke Energy Allen Steam Station.
"The findings of this report are disturbing, but unfortunately not surprising," said Jennifer Peters, National Water Programs Director for Clean Water Action. "For decades, coal utilities have been dumping their toxic waste in primitive pits — often unlined, unstable and near groundwater — while state and federal regulators have mostly looked the other way. These dangerous coal ash ponds should have been closed and cleaned up years ago."
The report details steps that EPA should take to more effectively protect public health and the environment from coal ash pollution. A more successful regulatory program would: regulate all coal ash dumps, including those that are inactive; require the excavation of dumps within five feet of the water table; require more monitoring, especially of nearby residential wells and surface water; and mandate more transparency and public reporting.
New Report Reveals Severe #Groundwater Contamination at Illinois #CoalAsh Dumps https://t.co/kAM9ixJyRk @BeyondCoal @Coal_Ash

— EcoWatch (@EcoWatch)1543788038.0
From Your Site Articles
Related Articles Around the Web
The W. A. Parish Power Plant, owned by NRG Energy, is one of the largest coal-fired power plants in the U.S.
Roy Luck /
CC BY 2.0
Power plants across Texas are leaching toxins into groundwater, according to new research. A report released this week from the Environmental Integrity Project found that all of the state's 16 coal-fired power plants are leaching contaminants from coal ash into the ground, and almost none of the plants are properly lining their pits to prevent leakage.
"We found contamination everywhere we looked, poisoning groundwater aquifers and recreational fishing spots across the state," EIP attorney and report co-author Abel Russ told the Texas Tribune. "This confirms that dumping large volumes of toxic waste in poorly-lined pits is a terrible idea."
As reported by the Texas Observer:
"While power plants' propensity to foul nearby air is well-documented, the danger of coal ash dumping has seen much less play in the news media.
...
Meanwhile, the Trump administration has loosened coal ash dumping rules, relaxing pollution thresholds for certain contaminants and allowing states to waive some groundwater monitoring requirements. The action fits within the larger trend of Trump and U.S. Secretary of Energy Rick Perry trying their damndest to prop up coal despite it being a wildly inefficient vehicle for energy generation. At the state level, the Texas Commission on Environmental Quality (TCEQ) proposed in August a "deeply flawed" plan to regulate coal ash disposal, the report says. The TCEQ plan was later withdrawn.
Representatives from TCEQ did not respond to a request for comment.
Many of the plants identified in the report are also major air polluters."
Groups Sue Utility Company for Leaking Coal Ash Into National Scenic River https://t.co/cz7GzKj7r1 @BeyondCoal @dirtyenergy @Coal_Ash

— EcoWatch (@EcoWatch)1527803407.0
For a deeper dive:

Texas Tribune, Texas Observer, Reuters, ThinkProgress, Courthouse News
For more climate change and clean energy news, you can follow Climate Nexus on Twitter and Facebook, and sign up for daily Hot News.
Produced water from gas drilling in the Marcellus shale. Tara Lohan
By Tara Lohan
We're living beyond our means when it comes to groundwater. That's probably not news to everyone, but new research suggests that, deep underground in a number of key aquifers in some parts of the U.S., we may have much less water than previously thought.
"We found that the average depth of water resources across the country was about half of what people had previously estimated," said Jennifer McIntosh, a distinguished scholar and professor of hydrology and atmospheric sciences at the University of Arizona.
McIntosh and her colleagues—who published a new study about these aquifers in November in Environmental Research Letters—took a different approach to assessing groundwater than other research, which has used satellites to measure changes in groundwater storage. For example, a 2015 study looked at 37 major aquifers across the world and found some were being depleted faster than they were being replenished, including in California's agriculturally intensive Central Valley.
McIntosh says those previous studies revealed a lot about how we're depleting water resources from the top down through extraction, such as pumping for agriculture and water supplies, especially in places like California.
But McIntosh and three other researchers wanted to look at groundwater from a different perspective: They examined how we're using water resources from the bottom up.
The study may help close the gap about what we know and don't know regarding how much water is available deep underground, as well as its quality.
It also rings some alarm bells.
A Different Approach
Instead of examining how fast water tables were falling, as in previous studies, the researchers looked at water chemistry to determine how deep underground you could drill for freshwater or brackish water before that water became too salty to use.
"We looked at the bottom limit of groundwater resources," said McIntosh.
The researchers used information from the U.S. Geological Survey on the quality of groundwater across the country and looked specifically at salinity—how salty the water is. "We looked basin by basin at how that depth of fresh and brackish water changes across the United States," said McIntosh.
The results were about half as much usable water as previous estimates. That means that deep groundwater reserves are not nearly as plentiful as we'd thought in some places.
That's important because when shallow groundwater reserves become depleted or polluted, the strategy so far has been to drill deeper and deeper wells to keep the water flowing.
But we may not always be able to drill our way out of water shortages. "Tapping into these deep waters works for now, but the long-term prospects for using these waters are quite concerning," said the report's lead author, Grant Ferguson, an associate professor in the department of Civil and Geological Engineering at the University of Saskatchewan.
The problem isn't evenly distributed across the country. While a number of aquifers in the West have deep freshwater reserves, the water in parts of the eastern and central U.S. becomes salty at much shallower depths. "Drilling deeper water wells to address groundwater depletion issues represents no more than a stopgap measure in these areas," the researchers concluded in their paper. One area of particular concern the researchers noted was in the Anadarko and Sedgwick basins underlying parts of Kansas, Oklahoma and Texas, which has particularly shallow freshwater reserves.
Depth to water with total dissolved solids (a) <3000 and (b) <10 000 mg l−1 based on median values in 100 m bins. (c) TDS distribution relative to the 50th and 95th percentile of water well depths
Oil and Water

The study looked at a total of 28 sedimentary basins across the U.S. that were chosen because they're known to contain oil and gas reserves.
The researchers found that the oil and gas industry uses fresh and brackish water, both of which are drawn from the bottom up. And that's another element of the research that could raise concern.
In some cases the industry pumps out brackish water as part of its drilling operations. Industry waste is then injected back underground into deep aquifers. As a result, water reserves are depleted from pumping and possibly contaminated during re-injection, the researchers found.
Deep groundwater resources can be threatened by oil and gas production or injection wells.
The depth between oil and gas activities and drinking water reserves varied greatly across the country. Wyoming and the Michigan basin were two places where oil and gas activities are relatively shallow and in close proximity to fresh and brackish water, which could increase the chances of contamination of water resources. Water contamination from oil and gas activity has already been documented in Pavillion, Wyoming.

The authors suggest that carefully monitoring for potential contamination or overexploitation of water reserves may be crucial in these areas with minimal separation between groundwater and oil and gas wells used for either production or disposal.
The Future Is … Saltier
While brackish water can be used for some types of agriculture and by oil and gas activities, it hasn't been used much yet for drinking because it requires desalination (although not as intensively as seawater). But as water resources become more constrained, particularly in the arid West where some communities and farms rely exclusively on groundwater, brackish water may be a more valuable future resource and a larger part of the water supply.
"I think of it in terms of water security. Both fresh and brackish aquifers are part of our potential water source into the future," said McIntosh.
But further utilizing these deep-water resources will have "all kinds of policy and economic consequences because they aren't going to be replenished as quickly as other waters" closer to the surface, said Ferguson. And that may mean better monitoring of oil and gas activity is needed in those regions, along with a possible rethinking of how we permit and manage drilling into those deep waters. "That would change the nature of how we're using water in a lot of places," he said.
While this research adds to our growing knowledge of groundwater resources, there is still a lot we don't know about the chemistry of these deep aquifers beyond just salinity, said McIntosh. Addressing that knowledge gap, she said, will be important as we work to match water resources to our varying needs for drinking, industry and agriculture.
"This 'bottom up' approach is a novel one and will find great utility, but it does depend upon the availability of deep groundwater data," said Michael Campana, a professor and hydrogeologist at Oregon State University who did not participate in the study. And the deeper we go, the less data we have, said Ferguson.
Both the researchers and outside experts suggest that more research is needed. This is particularly true in areas not associated with oil and gas activity that weren't part of the study, Campana points out. But the authors say their results may still show the need for important changes on policy or behavioral levels regarding how we use our nation's groundwater.
"There was this idea that deeper groundwater would be more pristine, and it is to a point, but there are all kinds of natural salinity and hydrocarbon problems once you get into deeper and deeper groundwater systems," said Ferguson. "So we're working with that idea that maybe the window of freshwater is not as big as we thought and it's probably getting even smaller in a lot of areas."
In an age of climate change, that's something that may play out sooner rather than later.
An Aquifer From the #IceAge Becomes a Battleground in New Mexico https://t.co/Sco9rnOlqA @greenpeaceusa @Sierra_Magazine

— EcoWatch (@EcoWatch)1541188814.0
Tara Lohan is deputy editor of The Revelator.

Reposted with permission from our media associate The Revelator.
Toxic coal ash waste, the red material in the river bank, from Dynegy's Vermilion Power Plant in Oakwood, Illinois, can be seen leaking into the Middle Fork of the Vermilion River. Prairie Rivers Network
A new report written by Environmental Integrity Project, Earthjustice, Prairie Rivers Network and Sierra Club, revealed widespread pollution of the groundwater surrounding 90 percent of reporting Illinois coal ash dumpsites.
The report is based on industry data made publicly available for the first time this year because of a requirement in federal coal ash regulations. It concludes that 22 of Illinois 24 coal ash dumpsites with available data have released toxic pollutants including arsenic, cobalt and lithium, into groundwater.
Millions of tons of coal ash, generated by the State's coal-fired power plants, has been stored in primarily unlined ponds and landfills near the plants for decades. This toxic byproduct of burning coal continues to flow into groundwater, rivers, and lakes all over the State, including the Middle Fork of the Vermilion River, Illinois' only National Scenic River. Illinois started the process of regulating coal ash in 2013, but those plans were abandoned, and multiple administrations have allowed the coal ash ponds to operate for years with little or no state or federal oversight.
In 2015, federal coal ash regulations required utilities to start collecting groundwater data near coal ash dumps. In March of 2018, this data became public for the first time. The report analyzes the groundwater monitoring data reported by utilities.
Coal ash contains a hazardous brew of toxic pollutants including arsenic, boron, cadmium, chromium, lead, radium, selenium and more. The toxics in coal ash can cause cancer, heart disease, reproductive failure and stroke, and can inflict lasting brain damage on children.
This pollution is not limited to groundwater contamination. According to the most recent Clean Water Act permit applications on file with Illinois EPA, Illinois coal plants dump millions of pounds of pollution into lakes, rivers and streams each year. These pollutants include over 300,000 pounds of aluminum, 600 pounds of arsenic, nearly 300,000 pounds of boron, over 200 pounds of cadmium, over 15,000 pounds of manganese, roughly 1,500 pounds of selenium, roughly 500,000 pounds of nitrogen, and nearly 40 million pounds of sulfate.
Local groups from all over the state are calling for action from State officials to put protections in place to stop the pollution from coal ash permanently, prevent further dumping or storage of coal ash in the state, and hold polluters accountable for the toxic messes they have created.
Andrew Rehn, a water resources engineer from Prairie Rivers Network, an advocacy group fighting for healthy rivers and clean water in Illinois said, "Illinois needs to act now to strengthen rules that protect the public from coal ash. We're reaching a turning point as Energy companies are proposing to leave coal ash in floodplains of rivers and exposed to groundwater. We need stronger rules that provide permanent protection with a financial guarantee, and give the public a voice in these decisions"
"Because utilities were forced to report groundwater monitoring data in the 2015 coal ash rule, we now know the scope and severity of groundwater contamination from coal ash in Illinois," said Earthjustice attorney Jennifer Cassel. "Now that communities can see the evidence of toxic pollution leaking into their precious groundwater resources from these ponds for themselves, they can hold utilities and the State accountable."
"The contamination from coal ash is going to get worse, and will be a part of the Illinois environment for generations unless the state takes a few simple steps," said Abel Russ, senior attorney with the Environmental Integrity Project. "We now have a baseline – almost all of the coal plants are polluted. Let's hope that we can come back in ten years and see that most of these sites are clean."
"Illinois cannot afford to stand by while companies dump toxic waste that will threaten our state's valuable water resources indefinitely. There is a moral obligation to ensure that companies clean up the mess they create and lift that burden from impacted communities. Coal ash creates one more barrier to economic development while cleaning it up can create jobs and open the door to future development." Joe Laszlo, Sierra Club Member and Central Illinois Healthy Community Alliance Chairperson
The report, Cap and Run: Toxic Coal Ash Left Behind by Big Polluters Threatens Illinois Water, features data released by power companies on their websites earlier this year in response to requirements in a 2015 EPA regulation known as the "coal ash rule." Some of the local examples highlighted in the report include:
At NRG-subsidiary Midwest Generation's Waukegan Plant, on the shore of Lake Michigan, boron–which can cause developmental problems in children and is toxic to aquatic life – exceeds the Illinois groundwater standard by up to 16 times.
At Dynegy's retired Vermilion coal plant on the Middle Fork of the Vermilion River–Illinois' only National Scenic River–upstream of the City of Danville, ash-polluted groundwater is visibly seeping through the riverbank into the river and groundwater testing revealed boron at levels more than thirteen times EPA's health threshold.
At the Lincoln Stone Quarry on the banks of the Des Plaines River in Joliet–into which Midwest Generation dumped coal ash from its now-gas-fueled Joliet coal plants for decades–arsenic exceeds safe levels in groundwater monitoring wells by over twenty-three times and boron is seven times higher than EPA health thresholds.
At Vistra subsidiary Dynegy's Hennepin coal plant, in the floodplain of the Illinois River downstream of Starved Rock State Park, arsenic and boron are more than three times higher than safe levels, and lithium reaches levels up to twelve times higher than what is safe.
At Dynegy's E.D. Edwards coal plant, located on the Illinois River just south of Peoria, lead concentrations are eighteen times US EPA's drinking water standard.
Cheryl Walsh Bellville
By Eleanor Bravo
Imagine: a deep, pristine aquifer persists without incident for more than 11,700 years in the Valley of San Augustin. It is revered and left unmarred by the community members who know of its existence, utilizing it respectfully and sustainably, leaving it intact—from the Ice Age until 2008. That is when a New York-based company, Augustin Plains Ranch LLC, owned by an Italian billionaire, decided to set up its operation and apply for a permit to invade the aquifer by extracting 54,000 acre feet of water per year.
Located in west-central New Mexico, the groundwater present in the aquifer dates back to the latest Ice Age and is fed by no permanent streams. The basin is replenished primarily from the intense thundershowers during late summer months. Southern New Mexico generally averages less than 10 inches of rain a year. For more than 10 years, neighbors of the ranch have fought to oppose water mining and potential destruction of the aquifer. With present drought conditions and rising temperatures, it's possible that if allowed, this volume of extraction would render the aquifer non-existent.
This lengthy battle has united improbable allies: conservative ranchers, indigenous people, small business owners, rural residents and conservationists in a broad coalition of local opposition. Why? New Mexicans get 85 percent of their drinking water from groundwater. Water mining in huge quantities eventually causes a "cone of depression." As water continues to be pumped at an unsustainable rate, the underground flow moves toward the wells that are pumping. As nearby wells begin to dry up, the cone of depression widens, and more and more wells go dry.
Where Would the Water Go?
Only about 700 people live in the area of the San Augustin Valley. It is a sparse but elegant landscape, also home to the Very Large Array (VLA), a component of the National Radio Astronomy Observatory (NRAO). The VLA comprises 27 independent antennae, 25 meters in diameter each weighing 209 metric tons. It is a multi-purpose instrument designed to allow investigations of astronomical objects. The Association has been one of the parties protesting against Augustin Plains Ranch's permit applications.
After many bumps and turns, opponents and proponents of the project awaited yet another ruling by the State Engineer after three applications by the company. This was clearly a last-ditch effort by Augustin Plains Ranch, in hopes that the present administration and Interior Secretary Ryan Zinke, with their favoritism toward big business, would produce a different outcome.
The plan, if approved, called for 17 billion gallons of water per year to be extracted through 37 wells. A geological study concluded that "data used to generate storage estimates, aquifer properties, subsurface geology are sparse, making it difficult to accurately assess impact of the proposed project." This prehistoric underground lake could potentially be drained, leaving residents, livestock and wildlife with no water source and changing the fragile desert ecosystem forever.
Where would this extracted water go? That has been a question that has not been definitively answered all these years. According to the company, water pumped from the aquifer would be piped 140 miles to Bernalillo County, which is adjacent to the Rio Grande River, and could be purchased by anyone along the way to supplement water shortages, enhance stream flows and benefit fish and wildlife. But environmentalists do not support stealing water from one area to procure water for the Rio Grande.
Rio Rancho, a growing community outside of Albuquerque, was one of the possible destinations. Sandoval County where Rio Rancho is located is presently considering permits for horizontal drilling from oil and gas companies. The Sandoval County Commission is considering zoning the county and making some rural, less densely populated areas available for drilling and protecting other areas in a discriminatory policy that benefits wealthier, more populated areas. Horizontal drilling and subsequent fracking are highly water-consumptive processes, and Rio Rancho public utility water bills have skyrocketed. The possibility that the aquifer's wealth of water is being targeted in order to prop up fracking needs is very real. Agriculture is another potential destination—shoring up the New Mexico chile industry was mentioned as an option.
The Billionaire's Bad Luck—For Now
Ultimately, the State Engineer denied this third application for permit calling the venture "speculative." The Office of the State Engineer explained their decision: "After carefully considering all aspects of the application, the State Engineer determined that the applicant failed to identify specific quantities of water for specific identified beneficial uses which are requirements under state law for a water right to be developed."
Carol Pittman, a resident of the area for 20 years who has led the opposition, rejoiced at the decision, saying: "Rural communities throughout the state can celebrate the denial of the Augustin Plains Ranch LLC's application to mine water in the aquifer of the Plains of San Augustin. Should the application have been approved, every rural community would be vulnerable to the threat of water being moved from a rural area to an urban area, a prospect not even supported by urban areas." As a founding member of the San Augustin Water Coalition, Pittman and other members also regularly traveled to Albuquerque to register their opposition to the proposed Santolina planned community that would have ultimately purchased the San Augustin Plains water.
The fight for water has not come to an end, and the decision is facing an appeal, but the proper management of our natural resources has come into question. We cannot bow to the short-sighted demands of private entrepreneurs wanting to make a profit from the commons while compromising fragile ecosystems. The Water Coalition is hopeful that there will be no more applications and that the Plains are finally free to replenish as they have for thousands of years.
Food & Water Watch is proud to have assisted the members of the Water Coalition in this long-term struggle. Carol Pittman has become a great friend to us and we appreciate her acknowledgement:
"To help save our water resources in the Plains of San Augustin, New Mexico Food and Water Watch provided support to our rural community. Without such help the prospect of our small population winning the battle against an international corporation would have been much more difficult."
Eleanor Bravo is Food & Water Watch's National Pipeline Campaign Manager, based in Albuquerque, New Mexico.

In the U.S., our infrastructure isn't designed to handle the increased floods and droughts that come with global warming. Consider Florida, where coastal cities are spending billions of dollars on pumps and desalination plants to deal with flooding, or Denver, CO, which had to restrict residential lawn watering to two days a week throughout the spring due to drought.
Clearly, we need to be smarter about our precious water supply in the coming years. Many cities are already getting a jump start on smart water solutions and their work provides models for other places dealing with water challenges.
Bioswales
Bioswales—also known as rain gardens—absorb and filter runoff from nearby pavement. Not only do they keep polluted rainwater from reaching our rivers and lakes, they beautify our cities and prevent flooding.
A bioswale is installed along a new bike trail in Indianapolis, IN.
Porous/Permeable Pavement
Another way to ensure rainwater is filtered before it reaches our waterways is by letting it hit the ground rather than run along the top of pavement. Porous pavement like that pictured above has tiny gaps that allow the water to flow through.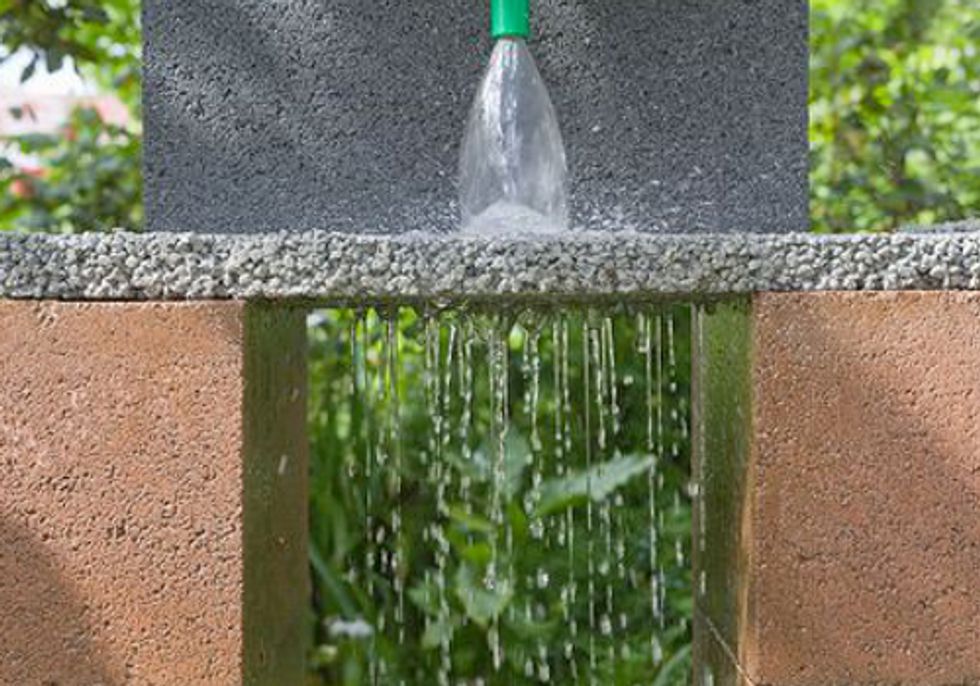 Cisterns/Rain Barrels
About one-third of the clean drinking water in the U.S. is used to water lawns. One way to halt this waste is to encourage the use of cisterns and rain barrels which collect rainwater for things like gardening and flushing toilets. The town of Northfield, MN, rebates its residents 50 percent of the cost of installing such systems. Many other towns in the U.S. have similar programs, and rain barrels are readily available at most home improvement stores.
Solar Water Heaters
Rather than using solar panels to create electricity, solar water heaters use them to heat water. About 30 million homes in China use solar water heaters and many municipalities in the U.S., like Palo Alto, CA, Austin, TX, and Tallahassee, FL, offer rebates to their residents if they install them.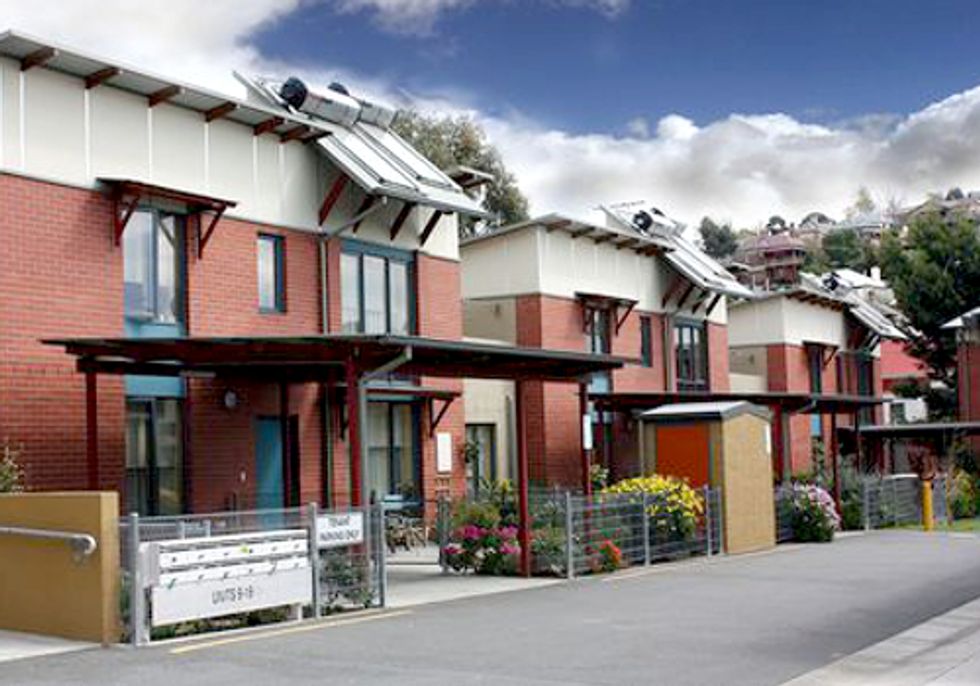 Riparian Buffers
Nothing manages water better than nature. Ensuring that our waterways are buffered from development by conserving the vegetation around it keeps them clean, provides vital habitat for plants and animals and guards against flooding. In just one project of its kind, EarthShare member Trust for Public Land helped protect nearly 600 acres of land near the LaPlatte River, which feeds into Lake Champlain. Because of this, the safety of the drinking water supply for 68,000 people is ensured.
Green Roofs
Green roofs have multiple benefits: they reduce the heat island effect in cities, filter air pollution, improve building efficiency and much more. They also reduce the volume of storm water flowing into sewer systems. Chicago, IL, leads the country in green roofs installed.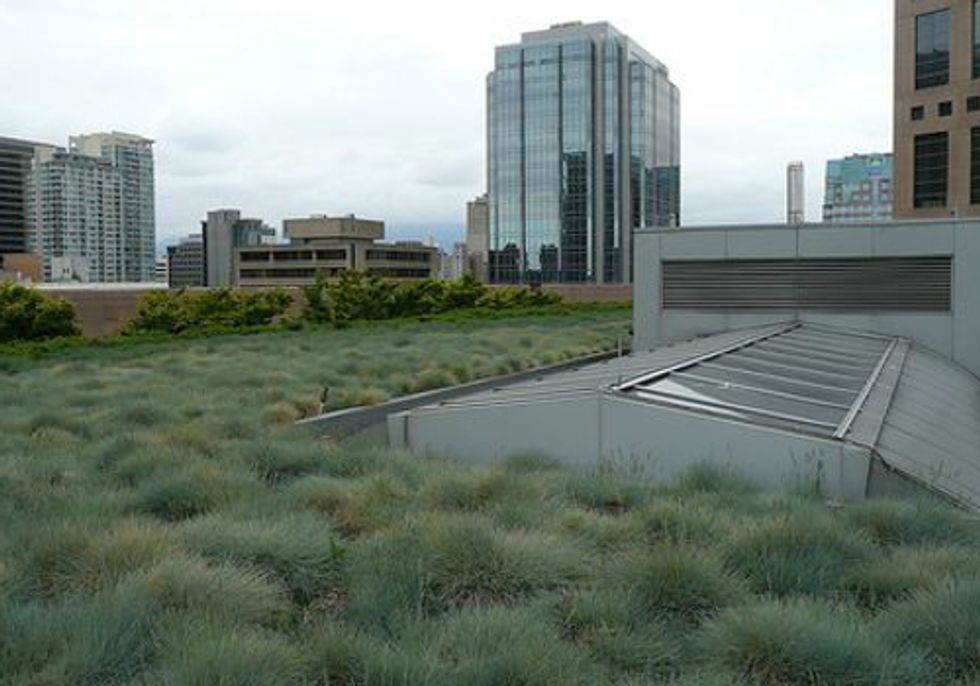 Visit EcoWatch's WATER page for more related news on this topic.
——–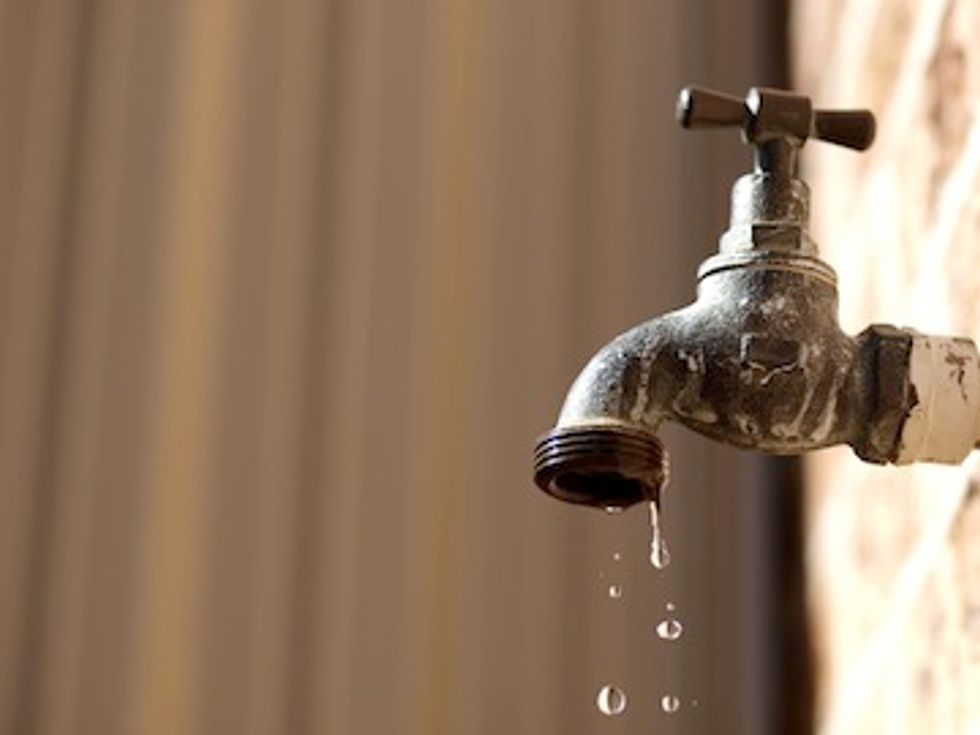 Photo courtesy of Shutterstock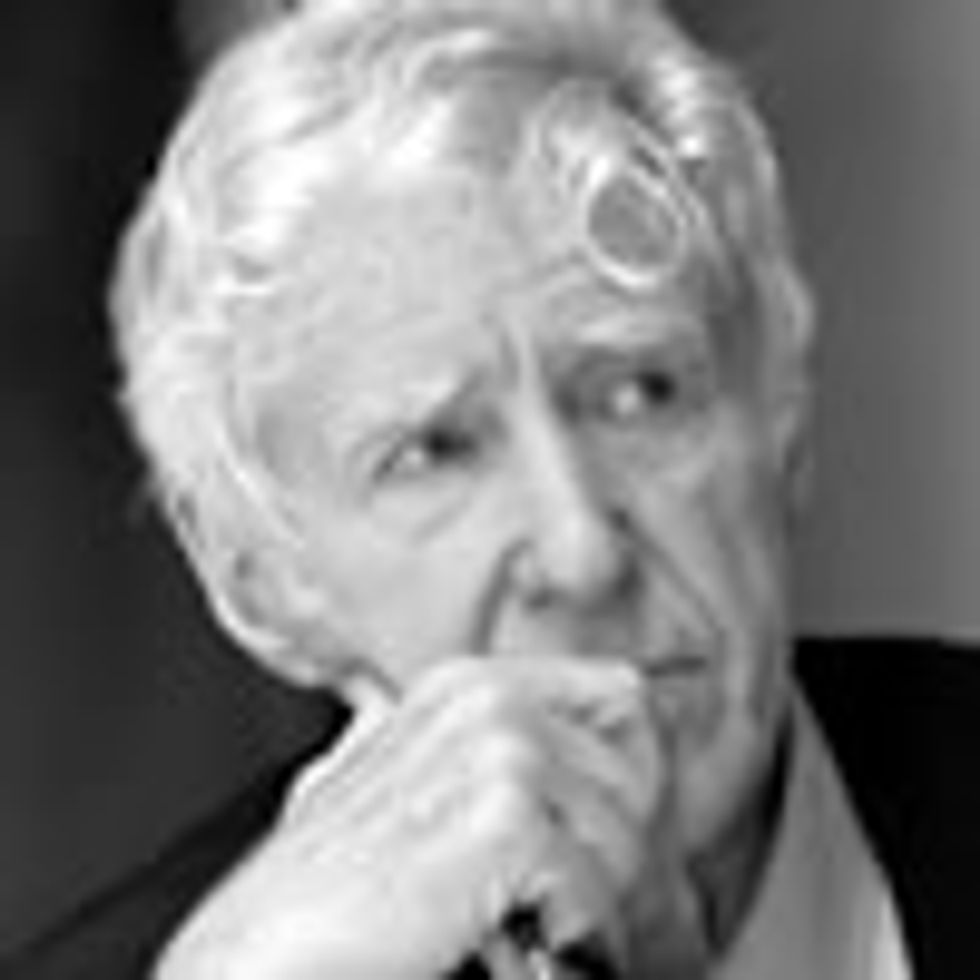 Peak oil has generated headlines in recent years, but the real threat to our future is peak water. There are substitutes for oil, but not for water. We can produce food without oil, but not without water.
We drink on average four liters of water per day, in one form or another, but the food we eat each day requires 2,000 liters of water to produce, or 500 times as much. Getting enough water to drink is relatively easy, but finding enough to produce the ever-growing quantities of grain the world consumes is another matter.
Grain consumed directly supplies nearly half of our calories. That consumed indirectly as meat, milk and eggs supplies a large part of the remainder. Today, roughly 40 percent of the world grain harvest comes from irrigated land. It thus comes as no surprise that irrigation expansion has played a central role in tripling the world grain harvest over the last six decades.
During the last half of the twentieth century, the world's irrigated area expanded from close to 250 million acres (100 million hectares) in 1950 to roughly 700 million in 2000. This near tripling of world irrigation within 50 years was historically unique. But since then the growth in irrigation has come to a near standstill, expanding only 10 percent between 2000 and 2010.
In looking at water and our future, we face many questions and few answers. Could the world be facing peak water? Or has it already peaked?
Farmers get their irrigation water either from rivers or from underground aquifers. Historically, beginning with the Sumerians some 6,000 years ago, irrigation water came from building dams across rivers, creating reservoirs that then enabled them to divert the water onto the land through a network of gravity-fed canals. This method of irrigation prevailed until the second half of the twentieth century, where with few sites remaining for building dams, the prospects for expanding surface irrigation faded. Farmers then turned to drilling wells to tap underground water resources.
In doing so, they learned that there are two types of aquifers: those that are replenishable through rainfall, which are in the majority, and those that consist of water laid down eons ago, and thus do not recharge. The latter, known as fossil aquifers, include two strategically important ones, the deep aquifer under the North China Plain and the Ogallala aquifer under the U.S. Great Plains.
Tapping underground water resources helped expand world food production, but as the demand for grain continued climbing, so too did the amount of water pumped. Eventually the extraction of water began to exceed the recharge of aquifers from precipitation, and water tables began to fall. And then wells begin to go dry. In effect, overpumping creates a water-based food bubble, one that will burst when the aquifer is depleted and the rate of pumping is necessarily reduced to the rate of recharge.
Today some 18 countries, containing half the world's people, are overpumping their aquifers. Among these are the big three grain producers—China, India and the U.S.—and several other populous countries, including Iran, Pakistan and Mexico.
During the last couple of decades, several of these countries have overpumped to the point that aquifers are being depleted and wells are going dry. They have passed not only peak water, but also peak grain production. Among the countries whose use of water has peaked and begun to decline are Saudi Arabia, Syria, Iraq and Yemen. In these countries peak grain has followed peak water.
Nowhere are falling water tables and the shrinkage of irrigated agriculture more dramatic than in Saudi Arabia, a country as water-poor as it is oil-rich. After the Arab oil export embargo in 1973, the Saudis realized they were vulnerable to a counter-embargo on grain. To become self-sufficient in wheat, they developed a heavily subsidized irrigated agriculture based heavily on pumping water from fossil aquifers.
After being self-sufficient in wheat for over 20 years, the Saudis announced in early 2008 that, with their aquifers largely depleted, they would reduce wheat planting by one eighth each year until 2016, when production would end. By then Saudi Arabia projects it will be importing some 15 million tons of wheat, rice, corn and barley to feed its 30 million people. It is the first country to publicly project how aquifer depletion will shrink its grain harvest.
Syria, a country of 22 million people riddled by civil war, is also overpumping its underground water. Its grain production peaked in 2001 and during the years since has dropped 32 percent. It, too, is becoming heavily dependent on imported grain.
In neighboring Iraq, grain production has plateaued over the last decade. In 2012 it was dependent on the world market for two thirds of its consumption. In addition to aquifer depletion, both Syria and Iraq are also suffering from a reduced flow in the Tigris and Euphrates rivers as upstream Turkey claims more water for its own use.
In Yemen, a nation of 24 million people that shares a long border with Saudi Arabia, the water table is falling by roughly six feet a year as water use outstrips aquifer recharge. With one of the world's fastest-growing populations and with water tables falling throughout the country, Yemen is fast becoming a hydrological basket case. Grain production has fallen by nearly half over the last 40 years. By 2015, irrigated fields will be a rarity and the country will be importing virtually all of its grain. Living on borrowed water and borrowed time, Yemen could disintegrate into a group of tribal fiefdoms warring over water.
Thus in the Arab Middle East the world is seeing the collision between population growth and water supply at the regional level. For the first time in history, grain production is dropping in a geographic region with nothing in sight to arrest the decline. Because of the failure of governments in the region to mesh population and water policies, each day now brings 9,000 more people to feed and less irrigation water with which to feed them.
Other countries with much larger populations  are also near or beyond peak water. In Iran, a country with 77 million people, grain production dropped 10 percent between 2007 and 2012 as irrigation wells started to go dry. One-quarter of its current grain harvest is based on overpumping. With its population growing by a million people per year, it, too, faces a day of reckoning.
Pakistan, with a population of 182 million that is growing by 3 million per year, is also mining its underground water. Most of its irrigation water comes from the Indus river system, but in the Pakistani part of the fertile Punjab plain, the drop in water tables appears to be similar to the better-known fall that is occurring in India.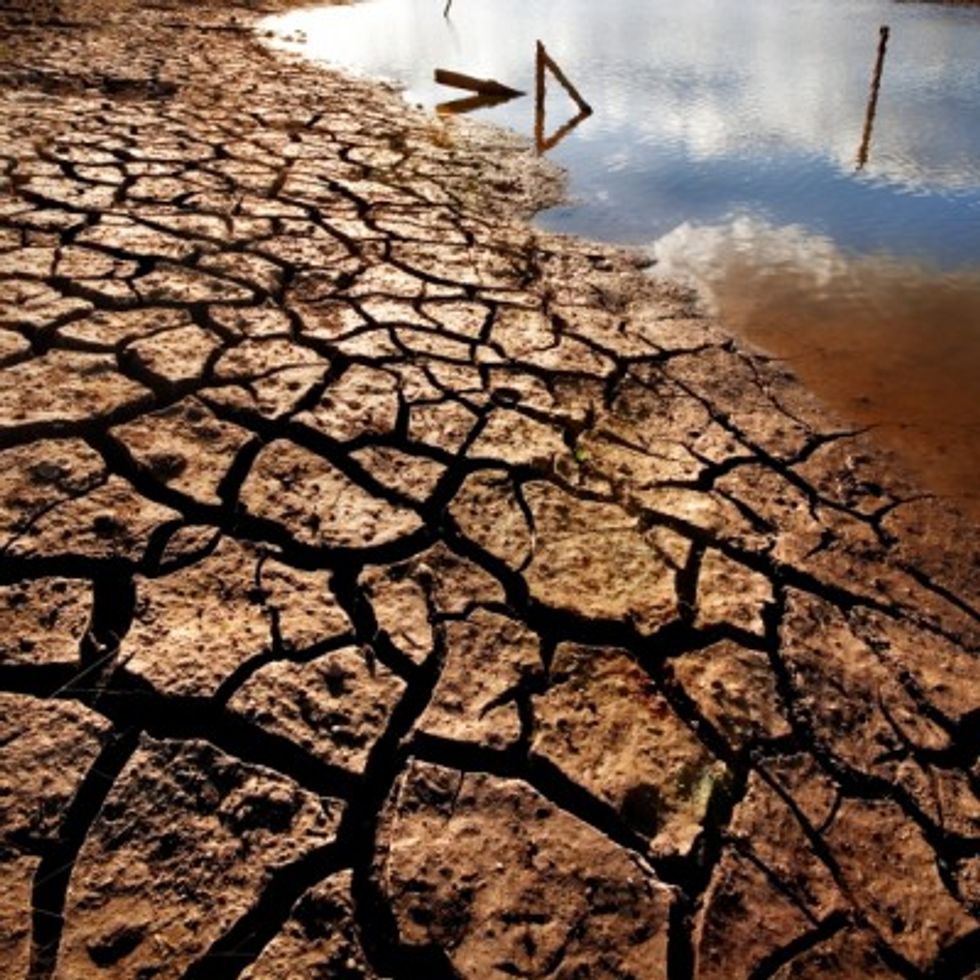 Observation wells near the twin cities of Islamabad and Rawalpindi showed a fall in the water table between 1982 and 2000 that ranged from three to six feet a year. In the Pakistani province of Balochistan, which borders Afghanistan, water tables around the capital, Quetta, are falling by 3.5 meters (11.5 feet) per year—pointing to the day when the city will run out of water. Sardar Riaz A. Khan, former director of Pakistan's Arid Zone Research Institute in Quetta, reports that six of Balochistan's seven basins have exhausted their groundwater supplies, leaving their irrigated lands barren.
In a World Bank study, water expert John Briscoe says: "Pakistan is already one of the most water-stressed countries in the world, a situation which is going to degrade into outright water scarcity due to high population growth." He then notes that "the survival of a modern and growing Pakistan is threatened by water."
In Mexico—home to a population of 122 million that is projected to reach 156 million by 2050—the demand for water is outstripping supply. Mexico City's water problems are well known. Rural areas are also suffering. In the agricultural state of Guanajuato, the water table is falling by six feet  or more a year. In the northwestern wheat-growing state of Sonora, farmers once pumped water from the Hermosillo aquifer at a depth of 40 feet. Today they pump from over 400 feet. Mexico may be near peak water use. Peak grain may be imminent.
In addition to these small and midsize countries, aquifer depletion now also threatens harvests in the big three grain producers—China, India and the U.S.—that together produce half of the world's grain. The question is not whether water shortages will affect future harvests in these countries, but rather when they will do so.
Among the big three, dependence on irrigation varies widely. Some four fifths of China's grain harvest comes from irrigated land, most of it drawing on surface water, principally the Yellow and Yangtze rivers. For India, three fifths of its grain is irrigated, mostly with groundwater. For the U.S., only one-fifth of the harvest is from irrigated land. The bulk of the grain crop is rain-fed, produced in the highly productive Midwestern Corn Belt where there is little or no irrigation.
Falling water tables are already adversely affecting harvest prospects in China, which rivals the U.S. as the world's largest grain producer. A groundwater survey released in Beijing in 2001 indicated that the water table under the North China Plain, an area that produces half of the country's wheat and a third of its corn, was falling fast. Overpumping has largely depleted the shallow aquifer, forcing well-drillers to turn to the region's deep aquifer, which is not replenishable.
The survey reported that under Hebei Province in the heart of the North China Plain, the average level of the deep aquifer was dropping nearly 10 feet per year. Around some cities in the province, it was falling twice as fast. He Qingcheng, head of the groundwater monitoring team, notes that as the deep aquifer is depleted, the region is losing its last water reserve—its only safety cushion.
In 2010, He Qingcheng reported that Beijing was drilling down 1,000 feet to reach an aquifer, five times deeper than 20 years ago. His concerns are mirrored in the unusually strong language of a World Bank report on China's water situation that foresees "catastrophic consequences for future generations" unless water use and supply can quickly be brought back into balance.
As serious as water shortages are in China, they are even more alarming in India, where the margin between food consumption and survival is so precarious. In India, whose population is growing by 15 million per year, irrigation depends heavily on underground water. And since there are no restrictions on well drilling, farmers have drilled more than 27 million irrigation wells and are pumping vast amounts of underground water.
In this global epicenter of well drilling, pumps powered by heavily subsidized electricity are dropping water tables at an alarming rate. Among the states most affected are Punjab, Haryana, Rajasthan and Gujarat in the north and Tamil Nadu in the south. In North Gujarat the water table is falling by 20 feet per year. In Tamil Nadu, a state of 72 million people, water tables are falling everywhere. Kuppannan Palanisami of Tamil Nadu Agricultural University noted in 2004 that 95 percent of the wells owned by small farmers have dried up, reducing the irrigated area in the state by half over the preceding decade.
India's grain harvest has been expanding rapidly in recent years, but in part for the wrong reason, namely massive overpumping. A World Bank study estimates that 15 percent of India's food supply is produced by mining groundwater. Stated otherwise, 175 million Indians are now fed with grain produced with the unsustainable use of water. As early as 2004, Fred Pearce reported in New Scientist that "half of India's traditional hand-dug wells and millions of shallower tube wells have already dried up, bringing a spate of suicides among those who rely on them. Electricity blackouts are reaching epidemic proportions in states where half of the electricity is used to pump water from depths of up to a kilometer."
As India's water tables fall, larger farmers are using modified oil-drilling technology to reach water, going as deep as 1,000 feet in some locations. In communities where underground water sources have dried up entirely, all agriculture is now rain-fed and drinking water must be trucked in. Tushaar Shah of the International Water Management Institute says of India's water situation: "When the balloon bursts, untold anarchy will be the lot of rural India."
In the U.S., farmers are over-pumping in the Great Plains, including in several leading grain-producing states such as Texas, Oklahoma, Kansas, and Nebraska. In these states, irrigation has not only raised wheat yields but it has also enabled a shift from wheat to corn, a much higher-yielding crop. Kansas, for example, long known as the leading wheat state, now produces more corn than wheat.
Irrigated agriculture has thrived in these states, but the water is drawn from the Ogallala aquifer, a huge underground water body that stretches from Nebraska southwards to the Texas Panhandle. It is, unfortunately, a fossil aquifer, one that does not recharge. Once it is depleted, the wells go dry and farmers either go back to dryland farming or abandon farming altogether, depending on local conditions.
In Texas, a large grain and cattle state, whose northern part overlies the shallow end of the Ogallala, irrigated grain area peaked in 1975. Since then it has shrunk by two-thirds, with the most precipitous drop in recent years. In Kansas the peak came in 1982 and irrigated grain area has since fallen 41 percent. Nebraska, now also a leading corn-producing state, saw its irrigated area peak most recently, in 2007. Even though aquifer depletion is reducing grain output in several key states, it is not yet sufficient to reduce the overall U.S. grain harvest, the bulk of which is produced in the rain-fed Midwestern Corn Belt.
At the international level, water conflicts, such as the one in the Nile river basin between Egypt and the upstream countries, make the news. But within countries it is the competition for water between cities and farms that preoccupies political leaders. Indeed, in many countries farmers now face not only a shrinking water supply as aquifers are pumped dry, but also a shrinking share of that shrinking supply.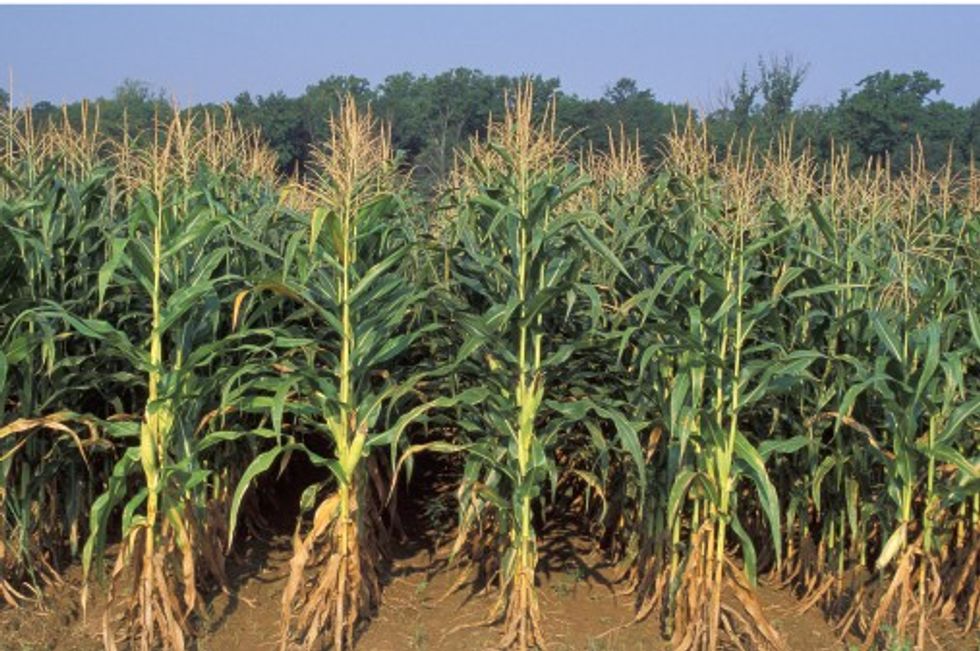 In large areas of the U.S., such as the southern Great Plains and the Southwest, virtually all water is now spoken for. The growing water needs of major cities and thousands of small towns often can be satisfied only by taking water from agriculture. As the value of water rises, more farmers are selling their irrigation rights to cities, letting their land dry up. Hardly a day goes by without the announcement of a new sale. Half or more of all sales are by individual farmers or their irrigation districts to cities and municipalities.
In the largest farm-to-city water transfer in U.S. history, farmers in California's highly productive Imperial Valley agreed in 2003 to send San Diego County enough water to meet the household needs of close to one million people each year. The agreement spans 45 years. This could reduce food production in the Imperial Valley, a huge vegetable garden not only for California, but for countless other markets as well. Writing from the area in the New York Times, Felicity Barringer notes that many fear that "a century after Colorado River water allowed this land to be a cornucopia, unfettered urban water transfers could turn it back into a desert."
Colorado, with a fast-growing population, has one of the world's most active water markets. Cities and towns of all sizes are buying irrigation water rights from farmers and ranchers. In the Arkansas river basin, which occupies the southeastern quarter of the state, Colorado Springs and Aurora (a suburb of Denver) have already bought water rights to one-third of the basin's farmland. Aurora has purchased rights to water that was once used to irrigate 19,000 acres of cropland in the Arkansas valley. The U.S. Geological Survey estimates that 400,000 acres of farmland dried up statewide between 2000 and 2005.
Colorado is not alone in losing irrigation water. Farmers in rural India are also losing their irrigation water to cities. This is strikingly evident in Chennai (formerly Madras), a city of 9 million on the east coast. As a result of the city government's inability to supply water to many of its people, a thriving tank-truck industry has emerged that buys water from nearby farmers and hauls it to the city's thirsty residents.
For farmers near cities, the market price of water typically far exceeds the value of the crops they can produce with it. Unfortunately the 13,000 privately owned tank trucks hauling water to Chennai are mining the region's underground water resources. As water tables fall, eventually even the deeper wells will go dry, depriving rural communities of both their food supply and their livelihood.
In the competition for water between farmers on the one hand and cities and industries on the other, farmers always lose. The economics do not favor agriculture. In countries such as China, where industrial development and the jobs associated with it are an overriding national economic goal, agriculture is becoming the residual claimant on the water supply.
Where virtually all water has been claimed, cities can typically get more water only by taking it from irrigation. Countries then import grain to offset the loss of irrigated grain production. Since it takes 1,000 tons of water to produce one ton of grain, importing grain is the most efficient way to import water. Thus trading in grain futures is, in a sense, trading in water futures. To the extent that there is a world water market, it is embodied in the world grain market.
We can now see how overpumping, whether in the Middle East or the U.S. Great Plains, can lead to aquifer depletion and shrinking grain harvests. In short, peak water can lead to peak grain. For some countries this is no longer merely a theoretical possibility. It is a reality.
Thus far, aquifer depletion has translated into shrinking harvests only in smaller countries in the Middle East. When we look at middle-sized countries such as Iran, Mexico and Pakistan, with tightening water supplies, we see that Iran is already in deep trouble. It is feeling the effects of shrinking water supplies from overpumping. Pakistan may also have reached peak water. If so, peak grain may not be far behind. In Mexico, the water supply may have already peaked. With less water for irrigation, Mexico may be on the verge of a downturn in its grain harvest.
In summarizing prospects for the three big grain producers—the U.S., China and India—we see sharp contrasts. In the U.S., the irrigated grainland is starting to shrink largely as a result of depletion of the Ogallala aquifer, making it more difficult to rapidly increase overall grain production.
China, with four-fifths of its grain harvest coming from irrigated land, relies heavily on irrigation, but it is largely river water. A notable exception to this is the all-important North China Plain which relies heavily on underground water. With tight water supplies in northern China and with cities claiming more irrigation water, the shrinking water supply will likely reduce the harvest in some local situations. And before long it could more than offset production gains, leading to an absolute decline in China's grain harvest.
Of the big three countries, the one most vulnerable to overpumping is India. Three-fifths of its grain harvest comes from irrigated land. And since only a minor share of its irrigation water comes from rivers, India is overwhelmingly dependent on underground water. Its millions of wells, each powered with a diesel engine or electric motor, are dropping water tables at an alarming rate. Accurate data are hard to come by, but India may have already passed peak water. The question is, will peak water be followed by peak grain or is there enough unrealized technological potential remaining to raise yields enough to offset any imminent losses from wells going dry?
The world has quietly transitioned into a situation where water, not land, has emerged as the principal constraint on expanding food supplies. There is a large area of land that could produce food if water were available.
Water scarcity is not our only challenge. Just as harvests are shrinking in some countries because of aquifer depletion, they are shrinking in other countries because of soil erosion. Among the more dramatic examples are Mongolia and Lesotho, which have each seen their grain area shrink as a result of soil erosion. And as a result of overplowing and overgrazing, two huge new dust bowls are forming in the world today, one in northwest China and the other in the Sahelian region of Africa. These giant dust bowls dwarf the U.S. Dust Bowl of the 1930s.
The bottom line is that water constraints—augmented by soil erosion, the loss of cropland to nonfarm uses, a plateauing of yields in major producing areas and climate change—are making it more difficult to expand world food production. The question raised is this: is it conceivable that the negative influences on future food production could one day offset the positive ones, leading to a cessation in the world grain harvest?
Visit EcoWatch's WATER and FOOD pages for more related news on this topic.
——–