This website uses cookies to ensure you get the best experience while browsing it. By clicking 'Got It' you're accepting these terms.


The best of EcoWatch, right in your inbox. Sign up for our email newsletter!
SHEALAH CRAIGHEAD
By Elliott Negin
On July 19, President Trump hosted Apollo 11 astronauts Buzz Aldrin and Michael Collins and their families, along with the family of their deceased colleague Neil Armstrong, at a White House event to commemorate the 50th anniversary of the first manned landing on the moon.
CEO of Masdar Initiative Sultan Al Jabe testifies before the former House climate change committee in 2008 before Republicans dissolved it in 2011. KAREN BLEIER / AFP / Getty Images
EcoWatch Daily Newsletter
Ilhan Omar, who could become the first Somali-American in Congress after her primary win, took the No Fossil Fuel Money pledge.
Lorie Shaull / Flickr / CC BY-SA 2.0
With the Democratic National Committee's sudden reversal on fossil fuel contributions last week, environmental advocates were relieved to see a number of climate champions emerge from Tuesday's midterm primaries.
A number of high-profile winners even signed the No Fossil Fuel Money pledge—an initiative of the young climate activist group Sunrise Movement—which demands politicians and their campaigns to not accept contributions over $200 from the PACs, executives or front groups of oil, gas or coal companies.
Tom Perez, chairman of the Democratic National Committee.
Gage Skidmore / Flickr / CC BY-SA 2.0
That was fast. Just two months after the Democratic National Committee (DNC) unanimously prohibited donations from fossil fuel companies, the DNC voted 30-2 on Friday on a resolution that critics say effectively reverses the ban, The Huffington Post reported.
The resolution, introduced by DNC Chair Tom Perez, allows the committee to accept donations from "workers, including those in energy and related industries, who organize and donate to Democratic candidates individually or through their unions' or employers' political action committees" or PACs.
The Democratic National Committee (DNC) voted unanimously over the weekend to no longer accept campaign contributions from fossil fuel companies, Huffington Post reported.
The proposal was reportedly introduced by Christine Pelosi, a member of the DNC and the daughter of House Democratic leader Nancy Pelosi.
Sanders surveyed the damage done by Hurricane Maria with San Juan Mayor Carmen Yulin Cruz in October. Cruz approves of the recovery package Sanders unveiled Tuesday. @Politics_Info / Twitter
By Julia Conley
Calling on the federal government to bring its "full resources to bear" on the crisis in Puerto Rico and the U.S. Virgin Islands, Sen. Bernie Sanders (Vt.-I) unveiled a $146 billion recovery package for the U.S. territories on Tuesday, two months after Hurricane Maria left destruction across the islands.
On Nov. 9, voters in the U.S. will choose to send either Hillary Clinton or Donald Trump to the White House.
Their choice of president will, in part, determine the shape of U.S. climate policy for the next four years.
The Democrat and Republican parties — and their respective nominees — have spelled out radically different visions for the future of American energy and emissions reductions, as well as the country's participation in international efforts to tackle climate change.
The official party lines are expressed in the Democratic and Republican "platforms," the U.S. equivalent of a manifesto. Clinton has laid out a detailed plan for U.S. energy and climate policy on her campaign website. Trump outlined his own vision during a speech on energy in North Dakota.
Both candidates have also made various scattergun comments on the subject during their campaigns and careers.
Clinton and Trump have also announced who will be joining them as their respective vice presidents. Tim Kaine, senator for Virginia, will join the Democratic ticket, while Mike Pence, governor of Indiana, will join the Republicans.
Carbon Brief has collected the climate and energy views of the candidates, their vice presidents and their parties' platforms in an interactive grid. This will be constantly updated as the election approaches.
Here we go again. After the 2012 fiasco in which Congress failed to pass a Farm Bill at the eleventh hour, the Senate rallied early this month to pass its version of the national food and farming legislation—which is up for debate and renewal every five years.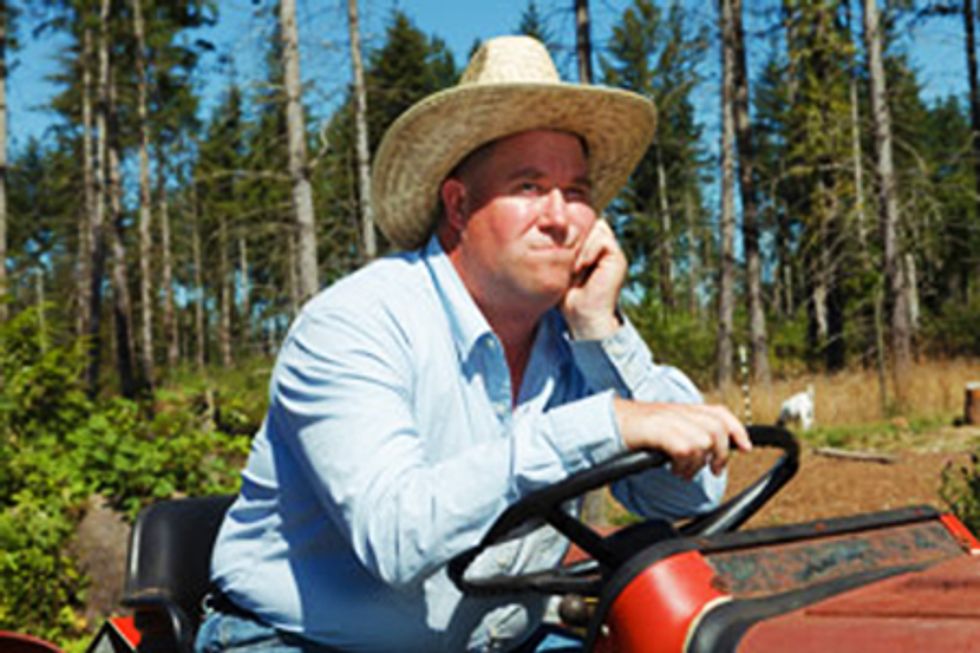 Ten days later, the Farm Bill died again when the House failed to pass its own version of the 2013 bill. It's not clear exactly what's up next. But we're rolling up our sleeves—again—to press for the best legislation possible, and we fully hope and expect that Congress will pass a Farm Bill this year. 
So what happened last week?
Here's the scoop. House Democrats resoundingly opposed dramatic cuts to the Supplemental Nutrition Assistance Program (SNAP, also known as food stamps) included in the proposed bill. The proposed bill would have severely narrowed this aspect of our nation's social safety net, knocking two million current recipients out of the SNAP program.
What Will it Take?
Since we can expect Tea Party Republicans to oppose any bill without even greater SNAP cuts, the other Republicans and Democrats will need to work together.
And there are clear signs this is possible. Before the bill failed, the House passed a historic amendment limiting commodity payments. As policy analysts for the National Sustainable Agriculture Coalition (NSAC) explain, this may be the key—along with agreement on SNAP—to revival of the Farm Bill.
And several amendments with bipartisan co-sponsorship included important limits on government payments for insurance premiums. Unfortunately many of those amendments were among the 100+ that never made it to the floor for debate and vote.
So, creating a Farm Bill that could pass in the House means making less draconian cuts to the SNAP program, keeping reforms to commodity payment programs that were agreed to in the floor debate and making substantive reforms to crop insurance programs—which have surpassed the commodity programs in terms of government expenditure.
It will also mean including bipartisan amendments for rural economic development, local and regional food systems, organic agriculture and fair competition.  
Meanwhile, On the Budget Side ...
In a separate process, both the House and Senate have to pass agriculture budgets every year to fund agriculture, rural development, nutrition and food safety programs. The huge gap in priorities between the House and Senate on the Farm Bill is also reflected in their budget proposals. They differ from one another by about $1.43 billion.
This week and last, the relevant Senate and House committees wrote up their proposal for agriculture spending for the 2014 fiscal year that begins Oct. 1. The full House is expected to take up the proposal next week. The full Senate will then follow.
While both House and Senate budgets allow for continued support of the important Conservation Stewardship Program, many conservation programs face cuts—including the Environmental Quality Incentives Program, the Wildlife Habitat Incentives Program and the Agricultural Management Assistance Program. Funding levels remain inadequate, even in the Senate bill, for the U.S. Department of Agriculture (USDA) to fully deliver the conservation programs. 
We're happy to report that both budgets continue support for some key rural development programs including the Value-Added Producer Grants. The Senate budget also continues to fund important sustainable agriculture research, education and extension including the Sustainable Agriculture Research and Education program—the cornerstone program that has funded research on sustainable agriculture systems over the past 25 years.
A Long Haul That Isn't Over
Following the Fourth of July holiday, Congress will pick up where they left off and will—for better or for worse—decide the fate of U.S. agriculture for the next five years.
We won't let our guard down, and will continue to let readers know when opportunities arise to put the pressure on policymakers in Congress to pass smart legislation that is responsible to taxpayers, farmers and consumers—now and for future generations.
Visit EcoWatch's FARM BILL and SUSTAINABLE AGRICULTURE pages for more related news on this topic.

Since shale gas drilling began in Pennsylvania a decade ago, the PA Democratic Party has sought to tax and regulate drilling. That all changed on June 15 when the PA State Democratic Committee voted 115—81 to support a resolution calling for a moratorium on fracking.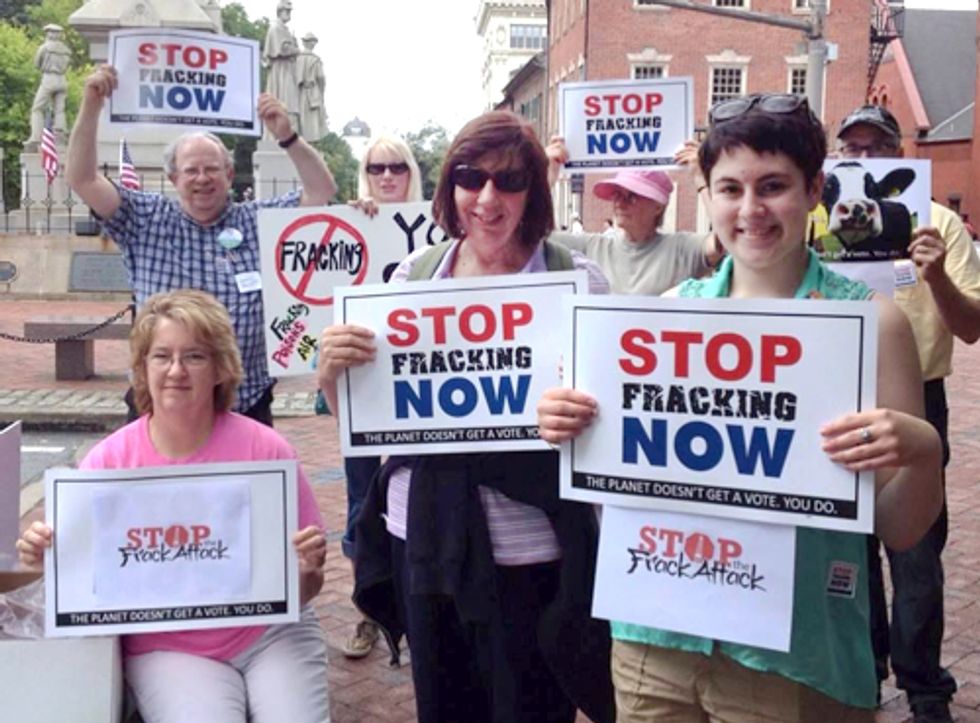 The resolution, drafted by Susan Lyons, a member of the Monroe County delegation, calls for a moratorium until fracking can be proven safe. A version of the resolution offered at the committee's last meeting was blocked from making it to the floor for a vote, so Berks Gas Truth, a grassroots community group, organized an action with co-sponsors Clean Water Action, Food & Water Watch, Gas Drilling Awareness Coalition, Lehigh Valley Gas Truth, Peach Bottom Concerned Citizens Group, Protecting Our Waters, Shale Justice and the United Sludge-Free Alliance to move the resolution forward.
"We really wanted the full committee to have an opportunity to weigh in on the resolution, but I don't think any of us expected to get it passed this time," said Karen Feridun, Berks Gas Truth's founder.
Members of Berks Gas Truth started planning to take action in May when they learned that the resolution would be up for consideration again in June. "We were discussing what we'd like to do for Stop the Frack Attack's National Month of Action when our Patti Rose realized that the Dems meeting was being held mid-month. The timing was perfect," said Feridun.
The group started by promoting the action online, inviting people to participate in conference calls where the plans were explained. The organizers encouraged registered Democrats to attend all of the sessions, meetings and social events, handing out buttons and literature. All others would protest in Lancaster's Penn Square directly across from the Lancaster Convention Center.
"We provided people with the list of committee members and told them to start calling. We told registered Dems to be sure to ask to be proxies for those who planned to miss the meeting. Proxies can not only vote, they can speak from the floor," explained Feridun who was herself a proxy, as was the Shale Justice Coalition's Wendy Lynne Lee.
"People were lining up proxies. Some even changed parties just to attend the meetings. Several people I spoke with were learning for the first time that there's such a thing as a state Democratic committee out there to lobby," says Feridun.
The committee's 59 percent to 41 percent vote mirrors the results of a recent poll by the Center for Local, State and Urban Policy at the University of Michigan, in conjunction with the Muhlenberg College Institute of Public Opinion in which nearly two-thirds of Pennsylvanians supported a moratorium on fracking. Two weeks earlier, environmental organizations led by PennEnvironment delivered 100,000 petition signatures calling for a moratorium to Gov. Corbett (R-PA). Sen. Ferlo (D-PA) announced that day that he is introducing a moratorium bill. Five Democratic legislators have signed on so far.
Most who spoke from the floor prior to the vote spoke in favor of the resolution. Rosie Skomitz, a member of the Berks Delegation and an active member of Berks Gas Truth, challenged the party to take a firm stand against fracking and pointed out that a Democratic senator was introducing a moratorium bill that had already picked up five Democratic co-sponsors.
One of the members to express her opposition was Vice-Chair Penny Gerber who said, "This bill (sic) as it currently stands says it is a moratorium on hydraulic fracturing, but it specifies that the moratorium will last until the practice can be done safely. Because no set period of time is provided it truly is a ban on fracking, and this is a thriving industry. It is for that reason I cannot support this bill (sic)." Incidentally, Gerber works as an associate for Ceisler Media & Advocacy whose clients include Chesapeake Energy, Reliant Energy and Spectra Energy.
"When I heard Gerber make the point that a moratorium until fracking can be done safely is in effect a ban, I thought, 'Right! That's our point exactly! It can never be proven safe!'" said Feridun
Visit EcoWatch's FRACKING page for more related news on this topic.
——–

Sign the petition today, telling President Obama to enact an immediate fracking moratorium: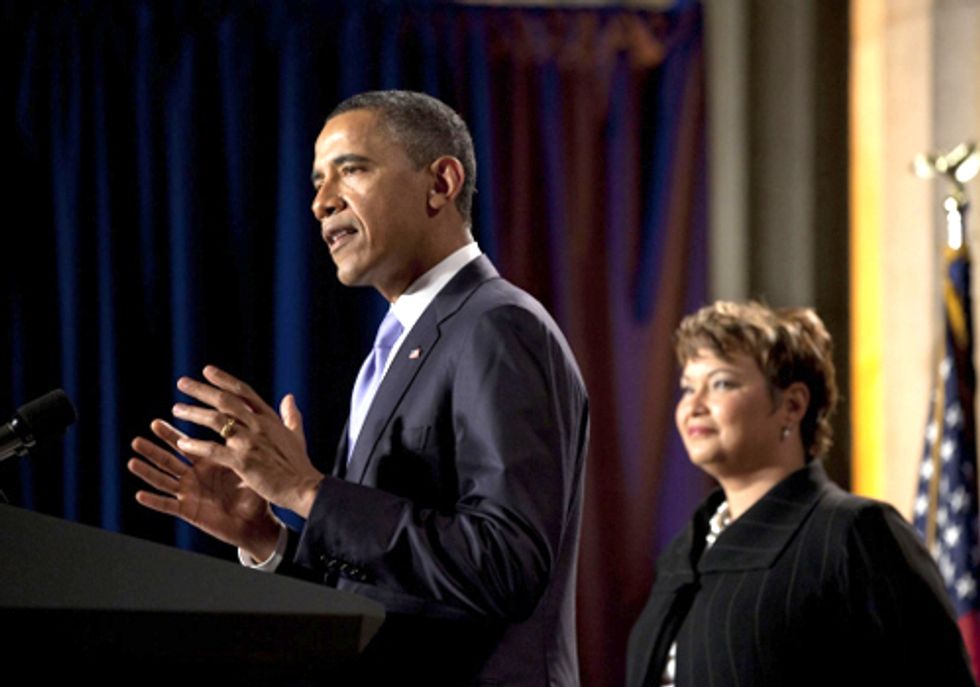 On Jan. 10, President Obama applauded the U.S. Environmental Protection Agency's (EPA) work to protect the environment and human health. As Republicans ramp up attacks on federal oversight of the natural environment in order to gain influence in the Republican primaries, President Obama's speech praises the EPA's work while attacking the notion that vital environmental regulations stand in the way of a robust economy.
Read the complete transcript of President Obama's speech below:
President Obama:
Thank you! Thank you, EPA! (Applause.) Thank you, everybody. Thank you so much. It is wonderful to see you. It is great to see you. Thank you, thank you.
Now, everybody can have a seat. I know Lisa is making you guys all stand up. (Laughter.) But you can all relax.
It is wonderful to be here with all of you. Thank you so much for all the great work you do. I want to first acknowledge your outstanding Administrator, Lisa Jackson. (Applause.) She has done an extraordinary job leading this agency. But here's what I want all of you to know: Not only is she good on policy, not only is she tough and able to present the EPA's mission so effectively to the public, but she also has your back. (Applause.) She is an advocate on behalf of all the people who work so hard here at the EPA. And so you should know that your boss loves you, even if she doesn't always show it, I don't know. (Laughter.)
The main reason I'm here is simple: I just want to say thank you. I want to say thank you to each and every one of you, because the EPA touches on the lives of every single American every single day. You help make sure that the air we breathe, the water we drink, the foods we eat are safe. You protect the environment not just for our children but their children. And you keep us moving towards energy independence.
And it is a vital mission. Over the past three years, because of your hard work, we've made historic progress on all these fronts. Just a few weeks ago, thanks to the hard work of so many of you, Lisa and I was able to announce new common-sense standards to better protect the air we breathe from mercury and other harmful air pollution. And that was a big deal. (Applause.) And part of the reason it was a big deal was because, for over 20 years, special interest groups had successfully delayed implementing these standards when it came to our nation's power plants. And what we said was: "Enough." It's time to get this done.
And because we acted, we're going to prevent thousands of premature deaths, thousands of heart attacks and cases of childhood asthma.
There are families that are going to be directly impacted in a positive way because of the work that you do. Because you kept fighting—and some of you have been fighting this fight for a long time, long before I was here and long before Lisa was here. And so your tenacity and stick-to-itness is making a difference.
Because of you, across the board, we're cutting down on acid rain and air pollution. We're making our drinking water cleaner and safer. We're creating healthier communities. But that's not all. Safeguarding our environment is also about strengthening our economy. I do not buy the notion that we have to make a choice between having clean air and clean water and growing this economy in a robust way. I think that is a false debate. (Applause.)
Think about it—We established new fuel economy standards, a historic accomplishment that is going to slash oil consumption by about 12 billion barrels, dramatically reduces pollution that contributes to climate change, and saves consumers thousands of dollars at the pump, which they can then go spend on something else.
As part of the Recovery Act, you cleaned up contaminated sites across the country, which helped to rid neighborhoods of environmental blight while putting Americans back to work.
We don't have to choose between dirty air and dirty water or a growing economy. We can make sure that we are doing right by our environment and, in fact, putting people back to work all across America. That's part of our mission.
When we put in place new common-sense rules to reduce air pollution, we create new jobs building and installing all sorts of pollution-control technology. When we put in place new emissions standards for our vehicles, we make sure that the cars of tomorrow are going to be built right here in the United States of America, that we're going to win that race.
When we clean up our nation's waterways, we generate more tourists for our local communities. So what's good for the environment can also be good for our economy.
Now, that doesn't mean that there aren't going to be some tensions. That doesn't mean that there aren't going to be legitimate debates that take place. That doesn't mean that it's not important for every single one of us to think about how can we make sure that we are achieving our goals in the smartest way possible, in the most efficient ways possible, in the least bureaucratic ways possible, in the clearest ways possible. That's also part of our mission.
There's not a federal agency that can't get better and be smarter in accomplishing our mission, and we have an obligation every single day to think about how can we do our business a little bit better. How can we make sure the taxpayers are getting every dime's worth that they're paying in order to achieve these important common goals that we have?
But I believe we can do it, and you've shown me that we can do it over these last three years. So I could not be prouder of the work that you all do every single day as federal employees. I know the hours can be long. I know that sometimes spending time getting these policies right means less time at home than you'd like, and you're missing birthday parties, or you're missing a soccer game, and the spouse is not happy with you. I know a little bit about that sometimes. (Laughter.) I know these jobs are demanding.
But I also know what compelled you to enter public service in the first place—and that's the idea that you could make a difference; that you could leave behind a planet that is a little cleaner, a little safer than the one we inherited.
And I have to tell you that part of why I get excited when I see some of the work that you're doing is because our next generation is so much more attuned to these issues than I was when I was growing up. I can tell you when I sit down and I talk to my kids, probably the area where they have the most sophisticated understanding of policy is when it comes to the environment. They understand that the decisions we make now are going to have an impact on their lives for many years to come. And their instincts are right. So your mission is vital.
And just think of what this agency has been able to do over the last four decades. There's so many things we now take for granted. When I hear folks grumbling about environmental policy, you almost want to do a Back to the Future—(laughter)—kind of reminder of folks of what happens when we didn't have a strong EPA. The year before President Nixon created the EPA, the Cuyahoga River was so dirty from industrial pollution and oil slicks that it literally caught on fire. In my hometown, the Chicago River—you probably could not find anything alive in there—(laughter)—four decades ago. Now it's thriving—to the benefit of the city. Today, because of your work, 92 percent of Americans have access to clean water that meets our national health standards.
Before the EPA was created, our cars were spewing harmful lead pollution into the air, with all sorts of impacts, especially on children. Today, because of your work, air pollution is down by more than half, and lead pollution is down more than 90 percent from a generation ago.
So all of you, and all of those who served before you, have made a difference. Our environment is safer because of you. Our country is stronger because of you. Our future is brighter because of you. And I want you to know that you've got a President who is grateful for your work and will stand with you every inch of the way as you carry out your mission to make sure that we've got a cleaner world. (Applause.)
So, thank you. God bless you. God bless the United States of America. Thank you. (Applause.)
For more information, click here.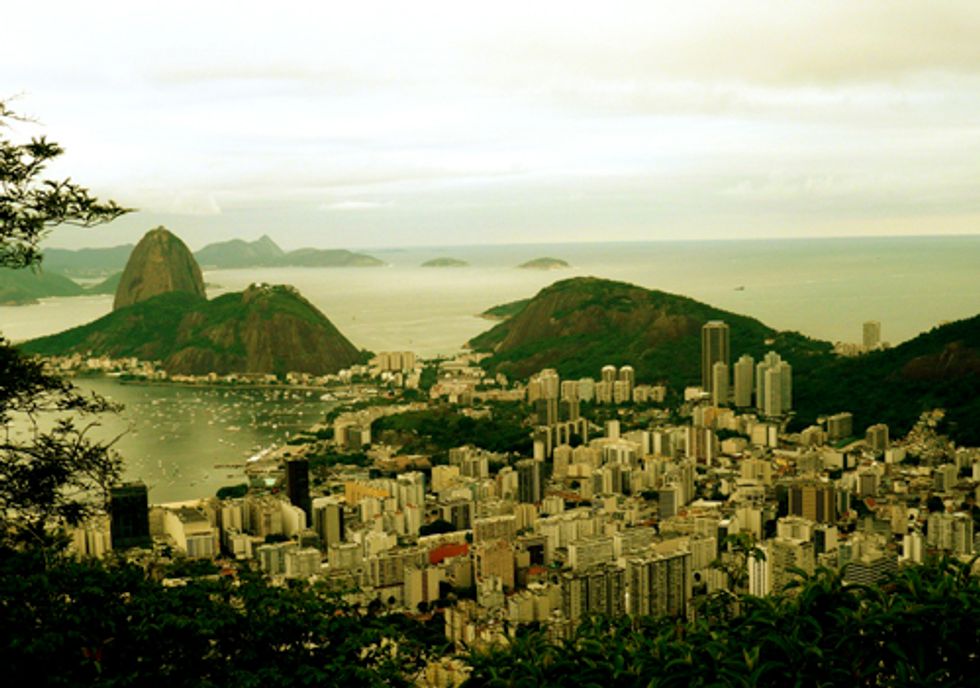 By Manish Bapna
What are the top environmental and development issues that will shape 2012? Jan. 10, I presented the World Resources Institute's (WRI) 9th annual Stories to Watch at the National Press Club. While we can't predict the future, here's a rundown of the key issues to keep an eye on:
1. Environmental Issues in an Election Year
U.S. Climate Policy
In 2008, the Obama administration set a target that the U.S. would reduce greenhouse gas (GHG) emissions 17 percent by 2020 (compared to 2005 levels). According to WRI's 2010 analysis, the 17 percent target is still within reach, but it will require a sustained effort in 2012 and beyond.
In 2012, the Obama administration has significant opportunities to cut emissions—but it remains to be seen how far it will be willing to go. This year you cannot answer the question of whether the administration will be aggressive without considering the political context even more than usual.
At the state level, California will be putting in place the foundation for their new cap-and-trade program, and the Regional Greenhouse Gas Initiative states will be doing a program review in 2012.
U.S. Presidential Election
It's amazing how quickly things can change in politics. Back in 2008, both Democratic and Republican candidates supported national action to address climate change.
Now, the obvious story to watch is how environmental issues play out in the 2012 campaign. This will, in part, set the stage for what happens in the next presidential administration.
Will President Obama leverage his environment and public health record and position himself in contrast to the more extreme strains of the GOP? Will he lean into these issues or distance himself from them?
On the Republican side, will the presumed candidate embrace anti-EPA rhetoric, using it as a prime example of government overreach? Or will he pivot back toward more moderate positions as the general election begins?
2. Transitions in China
Solar and Wind Trade Issues between the U.S. and China
Recent trade cases have upped the ante in the clean energy trade dispute between the U.S. and China. Solarworld has brought a case forward on behalf of a coalition of U.S. manufacturers of solar panels. A group of solar buyers and installers have banded together to oppose the complaint. China's Ministry of Commerce began a formal investigation of U.S. government support for the clean energy sector. And, just last week, a new trade case was filed in the U.S. challenging Chinese subsidies for steel towers used for wind turbines.
We'll be keeping a close eye on this story. Some are suggesting that this dispute could become as heated as the trade wars on automobiles between the U.S. and Japan in the 1980s.
National Energy Cap
For the first time, China is considering setting a national cap on energy use. Although we don't know the details yet, it will likely be an annual limit on total energy consumption or coal consumption, probably through 2015 or through 2020. This would be a major step forward in helping China decouple energy consumption from Gross Domestic Product growth.
The ultimate impact of the cap will be to limit the use of coal in China, which currently makes up more than 70 percent of consumption. We'll be watching to see how this plays out on the national and provincial level.
Carbon Trading Systems
China will be setting up provincial carbon trading systems in 2012. Interestingly, the pilots in different places will be constructed differently. Just as U.S. states act as laboratories of change, the Chinese government uses pilots at the provincial level to test new ideas before scaling up across the country.
3. Rising Food Demand and Opportunities
Demand for food is accelerating at a remarkable rate. The global middle class is expected to triple within the next 20 years, changing the types of food people eat. There will be pressure to convert many of the remaining, pristine natural landscapes to food production. How we respond to this demand will have profound implications for biodiversity, forests and the global climate.
One solution to this problem is to restore degraded or significantly underproductive lands. Although estimates vary, a key study last year published in the Proceedings of the National Academy of Sciences found that somewhere between 600-700 million acres of degraded cropland has been abandoned over the past century, and a huge amount of that land (about four times the size of Texas) could be brought back into production.
4. Renewable Energy—Boom or Bust
Global investment in renewable energy is already approaching global investments in fossil fuels. Could 2012 be the year in which renewable energy investment surpasses fossil fuels?
This depends in part on two issues. First is the effect of the shale gas boom. Abundant, cheap shale gas may make it even more difficult for renewables to break into the market.
Second are government policy decisions, especially in the U.S., China, Germany and India. These will likely determine the scale of future investment in renewable energy. Will countries commit to steady and well-telegraphed renewable policies, as Germany has done successfully over the past few years, or will they cut renewable support under political and fiscal pressures?
5. Rio+20
In June 2012, more than 40,000 people are expected to convene for the Rio+20 Conference in Brazil. This is the fourth historic global environmental summit, following Stockholm in 1972, Rio in 1992, and Johannesburg in 2002. But, with just six months to go, vision for the conference is only now beginning to emerge. I am therefore doubtful that major breakthroughs will emerge from the official process. That said, we may see exciting action emerge from the bottom up—via a subset of governments or from civil society or from the business sector or a combination of them.
For example, we expect to see governments make commitments to energy access, and around water security, food security and governance. If so, we could see some significant developments in Rio.
When we look to 2012, we see that a movement toward sustainability is underway in many places around the globe. It is collapsing the boundaries between economics and environment, and is re-defining concepts of what constitutes quality of life and national security. We observe it is being driven not just by altruism, but by necessity—long-term business strategies, political calculations, re-valuing natural resources and in many instances survival for many people.
For more information, click here.