As ecologists meet to discuss the threat to global biodiversity, some believe that accepting chaos is the best approach.
Popular
The patterns seen in the area around Castro Laboreiro aren't unique, with European farmland being abandoned at a rapid pace. estivillml / iStock / Getty Images Plus
By Alistair Walsh
Henrique Miguel Pereira likes to tell the story of a grandmother in the northern mountains of Portugal who had never in her life seen a wild boar. She had spent her life in the village of Castro Laboreiro, nestled in the remote peaks of what is now Peneda-Geres National Park.
It should have been prime boar territory, but after centuries of farming and human influence, large mammals had all but disappeared from the area.
It was social and economic upheaval in the 20th century that accidentally transformed the area into a cradle of what is known as passive rewilding — and ecologists have been watching. These days it is almost impossible to avoid seeing wild boar in the region, and even the ibex, which had been regionally extinct for 90 years, has returned.
Passive rewilding is an approach to restoration that allows natural processes to restore themselves. It accepts a certain level of chaos as forests reclaim territory, species return and natural disturbances such as fires, pests and floods kick in.
With global biodiversity being discussed at the United Nations COP15 this week, passive rewilding is one approach that could help reverse catastrophic species loss.
There are three key components to passive rewilding, according to Pereira, a professor of biodiversity conservation at the German Center for Integrative Biodiversity Research at the University of Leipzig. The first is restoring trophic complexity, or biodiversity, by allowing wildlife to return. This usually means restricting hunting, but in rare cases it does involve some relocation.
The second component is allowing landscapes to reconnect so that plants and animals can move around.
The third — and most crucial step — is allowing for unpredictable disturbances such as fires, pests and floods.
But letting things run wild is anathema to the traditional approaches to restoration and can be very difficult to accept for Europeans.
Pereira's thinking is, "if you love it, set it free."
The Problem With Letting Go
One of the strongest arguments in favor of passive rewilding is the low cost compared to more hands-on approaches, especially on a large scale. But widespread forest expansion can turn into a homogenous landscape. And biodiversity tends to hate homogeneity.
Scientists like Pereira, however, maintain that if nature is left to take its course for long enough, unpredictable natural processes will lead to the diversity needed. Large grazers such as bison can clear areas of land and create open patches where biodiversity can thrive, while wild boar disturb soil as they root around for food.
Though much harder to promote, particularly in the era of climate change, another natural disturbance that can lead to transformation and greater species diversity is wildfires.
"We have to embrace the unpredictable. We don't even know how these landscapes may end up. We want to have these ecosystem functions restored and let nature play its role. But this is hard for many people," Pereira said.
A Model for the Rest of Europe?
The patterns seen in the area around Castro Laboreiro aren't unique, with European farmland being abandoned at a rapid pace.
In the first half of the 20th century, Europe was gripped by rapid urbanization, as shifts in agriculture and globalization made many rural lifestyles unsustainable. Remote, mountainous areas were particularly hard-hit, but it affected any areas with natural and physical limits to agricultural production.
Some estimates say farmland totaling twice the size of Hungary will have been abandoned by 2030, and studies show that 30% of all agricultural land in the EU is at least at risk of abandonment. Climate change and globalization will increase this.
Is Letting Go Always the Answer?
Rewilding is a relatively recent field of study, and ecologists in other parts of the world have taken a different approach.
Henrike Schulte to Bühne — a Ph.D. student at the Institute of Zoology and Imperial College London — said scientists in North America are much more focused on bringing back large herbivores and large carnivores.
"Europe has focused more on the passive approach," she said. "And then in Australia, there's this kind of unique situation where there is quite a lot of native flora and fauna left. But you also have all these invasive species so a passive approach would be quite dangerous in a lot of places."
In Britain, Alastair Driver takes a more active approach to rewilding than in Portugal. He is the former head of conservation for the UK government's Environment Agency for England and Wales, and has spent decades working as a conservationist. He is now the director of Rewilding Britain, a small charity that hopes to turn 5% of British land into areas with no measurable human impact.
"You can't suddenly jump to having huge areas where nature is totally taking care of itself, especially in Britain, where you haven't got apex predators and you haven't got a lot of the large herbivores," he said.
"We don't have wolves and bears moving in, we don't have bison and elk, and we have very few wild boar and beaver. So we're missing a whole trophic layer and a half at the top of the ecosystem."
This lack of species means that, in Britain at least, rewilding efforts require a kick-start. It also allows them to act faster.
"We haven't got time to wait 100 years as things slowly start to come back and natural regeneration starts," he said. "I describe it as a marathon, with a sprint start."
Different Journey, Same Destination
One of the first steps in rewilding at Driver's organization is removing sheep. Unlike other grazers, they are very particular about what they eat and can wipe out wildflowers and other important species.
And in the absence of bison, his organization encourages landowners to let rare cattle breeds roam over large areas, leading to a mosaic effect. Similarly, they use old breeds of pigs as a proxy for wild boar, and even ponies in place of the now-extinct tarpan, also known as the Eurasian wild horse.
And if there is a shortage of local trees and scrubs, his group replants these to encourage their spread. Otherwise, they remove fences, allow rivers to find natural paths, create wetlands and remove non-native species.
And while Driver and Pereira differ in their methods, their end goal is the same.
"Rewilding is about not having a preconceived idea about what is going to appear where and which species you're going to have," said Driver.
You may lose some species from a region, but you'll get lots of winners.
Reposted with permission from Deutsch Welle.
From Your Site Articles
Related Articles Around the Web
EcoWatch Daily Newsletter
A firefigher walks on a dirt road toward the coal-fired Kemerkoy Thermal Power Plant, at Oren in Milas, Turkey on Aug. 4, 2021. YASIN AKGUL / AFP via Getty Images

Turkey's parliamentarians on Wednesday unanimously approved the 2015 Paris Agreement on climate change, which aims to limit global warming to well below 2 degrees Celsius (3.6 degrees Fahrenheit) compared to pre-industrial levels.
Although one of the first countries to sign the agreement in April 2016, Turkey had held off ratifying it until now while seeking to be reclassified as a developing, rather than developed country. That would mean it would not face such harsh emission reduction targets and would benefit from financial support.
The United Nations Framework Convention on Climate Change (UNFCCC) currently lists Turkey in the Annex I group, described as industrialized countries. However, Turkey has sent a request to the secretariat of the UNFCCC to have its name removed from that list.
The proposal is to be discussed at the upcoming COP26 Climate Change Conference to be held in Glasgow from October 31 to November 12.
Climate Change Victim
Turkey has itself felt the brunt of climate change, including in the guise of floods and wildfires in July and August in which roughly 100 people died. Much of the country is also suffering an extended drought.
Following these disasters, President Recep Tayyip Erdogan has come under pressure to reduce Turkey's contribution to the greenhouse gas emissions blamed for global warming.
Some 95% of young people in Turkey believe that climate change poses a major threat to the country, according to a report last month by the British Council as part of its Global Youth Letter on Climate Action.
An aerial picture shows the aftermath of wildfires in the Mugla district of Turkey on Aug. 7, 2021. YASIN AKGUL / AFP via Getty Images
Reposted with permission from DW.
From Your Site Articles
Related Articles Around the Web
CHBD / iStock / Getty Images
The sprawling size and sunny days of Texas make it one of the top states for solar energy. If you live in the Lone Star State and are interested in switching to a solar energy system, you may be wondering: What's the average solar panel cost in Texas?
In this article, we'll discuss the cost of solar panels in Texas, what factors affect pricing, Texas' solar incentives and more. Of course, the only way to know for sure how much you would pay to install a solar panel system on your roof is to receive a free, no-obligation quote from a top solar company near you. You can get started by filling out the quick form below.
How Much Do Solar Panels Cost in Texas?
Thanks to the growing investment in renewable energy technology statewide, homeowners now enjoy a below-average cost of solar in Texas. Based on market research and data from top brands, we've found the average cost of solar panels in Texas to be $2.69 per watt. This means a 5-kW system would cost around $9,953 after the federal solar tax credit. This is especially valuable when you take into account the unpredictable Texas energy rates.
Here's how that average calculates into the cost of the most common sizes of home solar panel systems:
| Size of Solar Panel System | Texas Solar Panel Cost | Cost After Federal Tax Credit |
| --- | --- | --- |
| 5kW | $13,450 | $9,953 |
| 6kW | $16,140 | $11,944 |
| 7kW | $18,830 | $13,934 |
| 8kW | $21,520 | $15,925 |
| 9kW | $24,210 | $17,915 |
| 10kW | $26,900 | $19,906 |
Though this data reflects the statewide averages, you'll need to contact a solar installer near you to get an accurate quote for your home. Savvy customers will get free quotes from multiple companies and compare them to the state averages to make sure they receive the best value possible. Bear in mind that the biggest providers of solar won't always have the best prices.
What Determines the Cost of Solar Panels in Texas?
The main factor determining the cost of solar panel installations in Texas is the homeowner's energy needs. No two homes are the same, and installation costs will look far different for a home needing a basic 5kW system and a home needing 10kW with backup power capabilities. The solar financing and installation company a homeowner chooses will also affect a customer's overall solar costs in Texas. Here's how each factor comes into play:
Solar Equipment
Similar to phones, cars and other technology, solar products and system costs vary greatly based on their quality, scale and included features. Some customers may be satisfied with a modest array of affordable solar panels and inverters, while others may opt for a system with premium panels, full-home backup power and cutting-edge energy monitoring technology.
Solar Financing
The overall cost of solar depends significantly on how a customer chooses to finance their system. The three most common solar financing options include paying in cash, taking out a solar loan and solar leasing.
The most economical way to purchase solar, an upfront cash purchase provides the best long-term return on investment and the lowest overall cost.
Customers can choose to take out a solar loan to purchase the system outright and make monthly payments to repay the loan. The typical payback period for a solar loan averages around 10 years. Systems purchased with a loan are still eligible for the federal solar tax credit.
Signing a solar lease or power purchase agreement (PPA) allows a solar customer to rent solar panels from a company or third party. Though requiring the least amount of money upfront, solar leases provide the least amount of overall value. Also, solar leases aren't eligible for the federal tax credit, as the homeowner doesn't actually own the system.
Solar Installation Company
Texas has seen some of the strongest solar energy market growth over the last few years, and the SEIA reports that there are now nearly 600 solar companies based in Texas, and each is looking to expand its market share.
Price ranges can differ significantly based on the installer. Larger solar providers like Sunrun offer the advantage of solar leases and quick installations. Local providers, on the other hand, provide more personalization and competitive prices to undercut the biggest national companies.
Because of this, it's wise to get quotes from a few local and national installers and compare rates — because of the stiff competition between companies, you could end up saving several thousand dollars.
Texas Solar Incentives
For the most part, Texas taxes are administered by local governments. As a result, the state doesn't offer a large number of statewide solar-related policies, and incentives will depend more on the locality in which you live.
However, all homeowners in the state remain eligible for the federal solar tax credit, and there are some statewide local property tax exemptions for both photovoltaic solar and wind-powered renewable energy systems. Let's walk through how to find what incentives are available to you.
Federal Solar Tax Credit
All Texans can claim the federal solar investment tax credit, or ITC, for PV solar panels and energy storage systems. By claiming the ITC on your tax returns, the policy allows you to deduct 26% of the total cost of the solar system from the taxes you owe the federal government.
The tax credit is available to both residential and commercial system owners who have installed solar panels at any point since 2006. The credit is worth 26% through the end of 2022 and will drop to 22% in 2023. It is set to expire at the end of 2023 unless congress extends it.
Net Metering Policies in Texas
Net metering programs allow customers to sell unused solar energy back to their local utility company in exchange for credits that can be cashed in when panels aren't producing energy. Due to the energy bill savings, this incentive can greatly reduce the solar investment payback period.
As is true with most of Texas' solar rebates and incentives, there is not one net metering program that is offered throughout the entire state. Rather, your eligibility will depend on the policy of your local utility company or municipality. Most utilities in the state have a net metering policy, including American Electric Power (AEP), CPS Energy, Green Mountain Energy, El Paso Electric, TXU Energy in Dallas and more.
The rate at which your local utility will compensate for this excess energy will depend on your local policy, so we encourage you to look into the policy offered by your utility company.
Local Solar Rebates in Texas
In addition to identifying your local net metering program, look into any local rebates available to you. Homeowners who live in the top cities for solar in Texas, like Austin, San Marcos or Sunset Valley might have more luck than customers in other areas. The Database of State Incentives for Renewables & Efficiency has a full list of local rebates, solar loan programs and more.
FAQ: Solar Panel Cost Texas
Is it worth going solar in Texas?
Long, sunny days and below-average solar installation costs make Texas one of the best states in the U.S. for generating energy with solar panels. The ample sunshine provides more than enough energy for most families, serving up huge benefits to homes in Texas equipped with solar panels.
How much does it cost to install solar panels in Texas?
As of 2021, the average cost of solar panels in Texas is $2.69 per watt. This means a 5-kW system would cost around $9,953 after the federal solar tax credit. This is slightly below the national average due to the resource availability in Texas, current energy costs and the state's available sunlight. The best way to assess how much solar would cost you is to consult local providers near you for a free estimate.
Do solar panels increase home value in Texas?
Solar panels increase home value everywhere, but mostly in areas with generous net metering policies and solar rebates. As such, the proportion at which solar panels increase home value in Texas corresponds with the areas with the most solar-friendly policies.
How much do solar panels cost for a 2,500 sq foot house?
Though knowing the size of a house is helpful in determining how many solar panels could fit on its roof, the energy use of the house is the more important factor in determining solar panel cost in Texas. The higher your energy use, the greater your solar needs will be.
An airplane taking off in Germany. alvarez / E+ / Getty Images
By Natalie Muller and Neil King
On the day that the International Air Transport Association (IATA) announced a commitment to reach "net zero" CO2 emissions by 2050, the nonprofit organization Atmosfair has opened the world's first plant to produce carbon-neutral jet fuel.
The group, which offers offsets for emissions from flights, announced Monday that its site in Emsland, in northern Germany, is expected to begin producing eight barrels (about 1 ton) of synthetic kerosene a day in early 2022. Atmosfair did not disclose how much the project cost or how it was funded.
Synthetic kerosene, also called e-kerosene or power-to-liquid (PtL), is seen as having huge potential to slash the aviation industry's carbon footprint. But there are a few reasons the green fuel hasn't taken off yet.
Flying is one of the most carbon-intensive ways to travel because planes are powered by fossil-based kerosene. The aviation sector is responsible for around 2 to 3% of global CO2 emissions, and it wants to reduce its footprint to half of 2005 levels by 2050. But decarbonization is going to be a huge challenge.
Why Synthetic Kerosene?
E-kerosene is a type of Sustainable Aviation Fuel (SAF) that can be blended with conventional jet fuel to bring down flight emissions.
SAFs are mainly biofuels made from sustainable feedstocks, such as waste products or agriculture residues. They're seen as a promising alternative because they can reduce emissions by up to 80% over the lifetime of the fuel compared to fossil kerosene.
The Atmosfair plant in Emsland is aiming to produce carbon-neutral synthetic kerosene by combining hydrogen generated by renewable electricity (from nearby wind turbines) and sustainable carbon dioxide — captured from the air and biomass.

The output is to be mixed with conventional kerosene and transported to Hamburg Airport to fuel flights, including those of German carrier Lufthansa.
Current engines can technically run on up to 50% sustainable fuel, but that's far from being a reality right now. SAF production is currently about 0.1% of the total aviation fuel consumed globally, according to the International Air Transport Association (IATA).
How Much Sustainable Fuel Is Out There?
Some governments have introduced quotas in an effort to drive those numbers up. Germany, for example, wants 0.5% of the 10 million tons used by the German aviation industry each year to be e-kerosene by 2026, with that rising to 2% or 200,000 tons by 2030.
The Atmosfair plant is seen as a way to get the ball rolling on the manufacture of synthetic kerosene.
The European Union has proposed setting a quota of 2% SAFs from 2025 with that rising to 5% — including a sub-quota of 0.7% for e-kerosene — from 2030.
E-Kerosene, a Game-Changer?
Meeting those targets is going to require a massive ramp-up of production and as German Environment Minister Svenja Schulze pointed out at the inauguration of the e-kerosene production site that this only makes sense if renewables are ramped up at the same time.
"PtL fuels only serve climate protection if green hydrogen is used. For green hydrogen, we need much more electricity from renewable energies," Schulze said, adding that the technology is available and functional. "It's now up to businesses to scale this and I hope many will follow the call."
The Atmosfair plant in Emsland is only small, and isn't designed to run in the long-term, according to the organization's CEO and founder Dietrich Brockhagen.

"But we wanted to take the first step in Germany to try out the technology here and gain experience," he said.
Ulf Neuling, Renewable Fuels Group Leader at the Hamburg University of Technology, said the Atmosfair plant is "a step in the right direction to push the production of e-fuels for aviation and to start to get into commercial application."
But he stresses there will ultimately have to be bigger plants with higher production capacities if Germany wants to bring down the cost of e-fuels and scale-up the technology.
Pricey and Energy-Intensive
E-kerosene is currently four to five times more expensive than conventional jet fuel. It's also energy-intensive to produce, requiring large amounts of green carbon dioxide and green hydrogen.
Just powering domestic flights with e-fuels would require more renewable energy than Germany is currently able to produce.
About 40% of the electricity Germany produces still comes from fossil sources; 45% comes from renewables, but much of that is diverted to help other sectors decarbonize.
Atmosfair's Dietrich Brockhagen says current green electricity growth rates mean aviation worldwide could be fueled 100% by e-kerosene in less than a decade. But: "There is competition with other sectors, where electricity is needed more, such as rural electrification. So it's doable, but it's a question of resource allocation and distribution, and hence of policy priorities."
Neuling adds that the huge demand for green energy mean Germany will ultimately have to import electricity from other places with high potential to produce renewable electricity cheaply, such as North Africa, the Middle East or Latin America.
Germany wants 2% of aviation fuel to be synthetic by 2030.
A Future of Climate-Neutral Flights?
E-kerosene, provided it is produced with renewable electricity and available on a larger and more affordable scale, could play a significant role in making flying CO2-free — something that will likely take decades to happen.
Manuel Grebenjak, a campaigner with the Stay Grounded network, says the focus on testing alternative fuels to allow us to keep flying is a distraction from the real problem.
"We are in a climate emergency and have no time to lose. Only a reduction in air traffic can reduce emissions fast enough right now," he said.
"At the same time we still do not produce enough renewable energy. So we have to decide: do we want to use precious green energy for essential things or for luxury activities of a global minority?"
Besides CO2, planes streaking across the sky release other gases and water vapor into the atmosphere that also contribute to global warming.
Atmosfair says optimizing flight routes and altitudes could help bring these non-CO2 effects of flying close to zero. But it acknowledges that this would require more fuel, and thus more electricity in the long run, given that the production of e-kerosene is so energy-intensive. It's just one more problem that will need to be tackled if climate-friendly flying is ever to become a reality.
Reposted with permission from DW.
The U.S. Fish and Wildlife Service said it would announce 23 extinctions of birds and fish on Wednesday as the ravages of man-made climate change and habitat destruction continue unabated.
It's a rare move from scientists to completely give up hope, but the government agency said it had exhausted every avenue for rescuing the animals.
Perhaps the most well-known of the newly extinct species was the American ivory-billed woodpecker, a striking bird that was native to the southeastern United States but has not had a confirmed sighting in the country since 1944.
"Little is gained and much is lost," by putting animals on the extinction list, said Cornell University bird biologist John Fitzpatrick.

"A bird this iconic, and this representative of the major old-growth forests of the southeast, keeping it on the list of endangered species keeps attention on it, keeps states thinking about managing habitat on the off chance it still exists,'' he added.
All 23 were thought to have a chance of survival when they were put on the endangered species list, but pollution, logging, poaching, and invasive species made their changes minuscule.
The group, which also includes a freshwater mussel called the flat pigtoe, now joins some 900 species documented as extinct around the world. Scientists have warned that we are on the brink of a catastrophic extinction event if we do not cap global warming at 1.5 degrees Celsius.
Reposted with permission from DW.
From Your Site Articles
Related Articles Around the Web
A wind-solar hybrid photovoltaic power station on Sept. 12, 2020 in Zaozhuang, Shandong Province of China. Li Zongxian / VCG via Getty Images
The commitments, made on the sidelines of the UN General Assembly in New York, also envisage reliable access to electricity for hundreds of millions of people.
What Are They Promising?
The pledges include projects to expand access to electricity in developing countries and improve energy efficiency.
More than 35 countries — from small developing island states to major emerging and developed economies — have made significant new energy commitments in the form of energy pacts, the UN said.
Several large companies also made pledges, including TotalEnergies, Schneider Electric and Google.
Among the promises is a German commitment to increase its own proportion of renewable energy in total electricity consumption to 65% by 2030.
Berlin has pledged to support partner countries in expanding innovative technologies such as green hydrogen and "power to x," an innovation to use surplus electric power.
The government has also committed to providing €7 billion toward speeding up the market rollout of hydrogen technology in Germany.
Providing Clean Energy
The UN says some 760 million people around the world currently lack access to electricity.
Speaking at the summit, UN Secretary-General Antonio Guterres said the world should aim to cut that number in half by 2025.
"Access to clean, renewable energy is, quite simply, the difference between life and death," Guterres said.
Among the ways of achieving this goal are alternatives to national power grids. These include "swarm grids" — a system of power cubes that appear like large car batteries and which are charged by solar array.
The UN chief outlined four priorities for a future of sustainable energy:
Cutting in half the number of people without access to electricity by 2025.
Rapidly shifting to clean energy sources.
Achieve universal energy access by 2030.
Ensuring that efforts to cut carbon dioxide do not mean leaving some without access to power.
"We cannot wait another 40 years," Guterres said. "The age of renewable, affordable energy access for all must start today."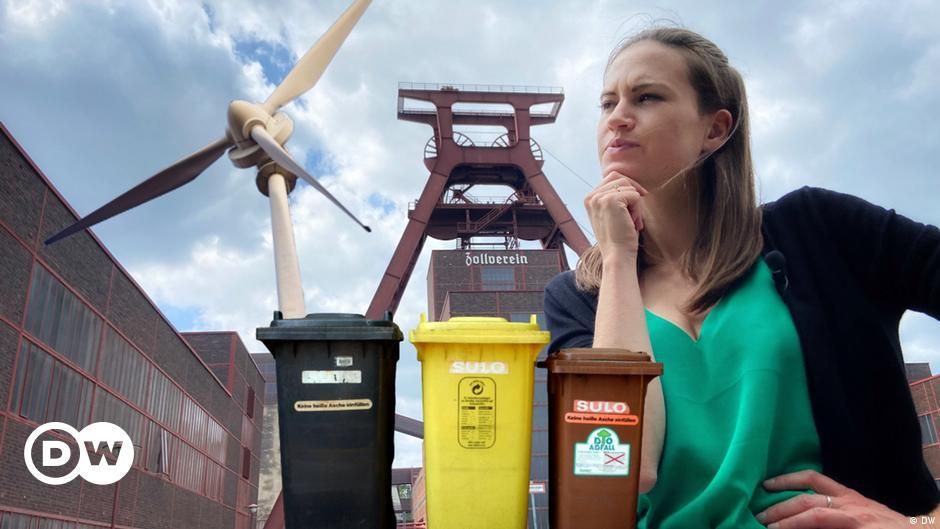 p.dw.com
Separate Pledges From China, U.S.
There were also promises this week by the leaders of the world's two largest economies, who announced separate measures at the UN General Assembly.

China pledged to end overseas coal financing, while the U.S. said it would double climate funding for developing countries.
The pledges came as young climate activists from Greta Thunberg's Fridays for Future movement resumed global mass street protests for the first time since the COVID-19 pandemic began. Thunberg herself was in Berlin on Friday, two days ahead of Germany's federal election.
They demanded drastic action from global leaders ahead of UN climate talks in November.
Leaders and representatives of the UN's 193 member states are taking part in the UN General Assembly until Monday, either in person or online.
The energy summit is among several taking place at the same time, including a high-level online summit on distributing coronavirus vaccines more fairly.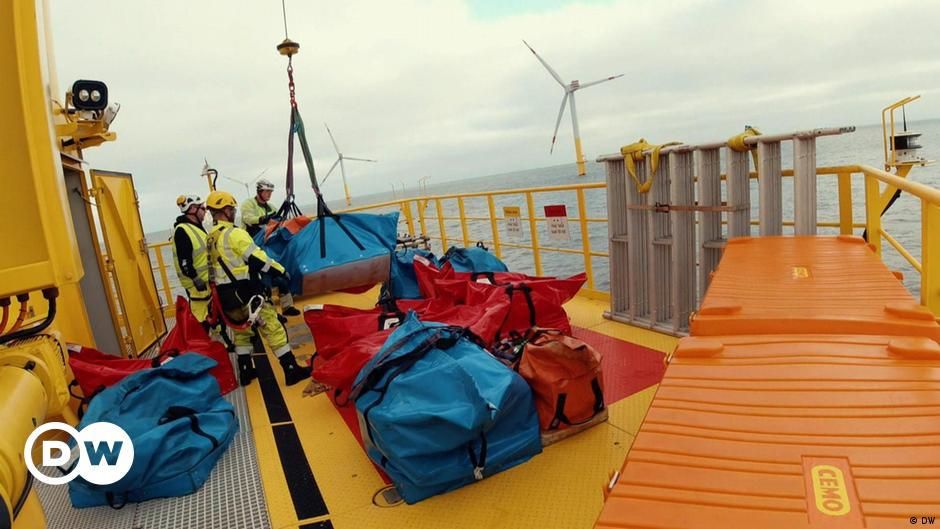 p.dw.com
Reposted with permission from DW.

Pexels
More than a third of shark and ray species are directly threatened by extinction, the International Union for the Conservation of Nature (IUCN) warned on Saturday.
The revelation came in the IUCN's updated Red List assessment on endangered wildlife, which was released at the body's World Conservation Congress in Marseilles, France.
The most comprehensive survey ever undertaken of sharks and rays found that 37% of 1,200 species evaluated now fall into one of three categories: "vulnerable," "endangered," or "critically endangered."
The IUCN blamed overfishing for the threat — roughly 800,000 tons of shark is caught each year — intentionally or opportunistically, according to the UN's Food and Agriculture Organization. Other research suggests the true figure is up to four times greater.
Komodo Dragon Under Threat
Meanwhile, the Komodo dragon — the world's largest living lizards — was also moved into the IUCN's endangered category.
The Komodo is found only in the World Heritage-listed Komodo National Park and neighboring Flores, in Indonesia.
The species "is increasingly threatened by the impacts of climate change" said the IUCN: rising sea levels are expected to shrink its already tiny habitat at least 30 percent over the next 45 years.
"The idea that these prehistoric animals have moved one step closer to extinction due in part to climate change is terrifying," Andrew Terry, conservation director at the Zoological Society of London, said, calling for action to protect nature at the Glasgow climate conference in November.
Survival Watchlist Growing Fast
Nearly a third of the 138,000 plant, animal and fungi species assessed by IUCN for its survival watchlist are now at risk of vanishing in the wild forever.
The findings chime with a 2019 warning from the UN's biodiversity experts that a million species are on the brink of extinction.
The IUCN said it was also stepping up monitoring of marine species such as coral and deep-sea snails to see how they are impacted by climate change and threats including deep-sea mining.
In more positive news, the conservation body said catch quotas and efforts to target illegal fishing have shown positive signs, adding that the outlook for tuna appears to be improving.
Atlantic bluefin tuna, which is prized for sushi and can be sold for thousands of dollars, jumped three categories from "endangered" to "least concern" on the list, although some regional stocks remained severely depleted.
The southern bluefin also improved from "critically endangered" to "endangered" while albacore and yellowfin tuna were classified as "least concern" in the latest report.
Reposted with permission from Deutsch Welle.
From Your Site Articles
Related Articles Around the Web
Floodwater surrounds vehicles following heavy rain on an expressway in Brooklyn, New York on Sept. 2, 2021, as flash flooding and record-breaking rainfall brought by the remnants of Storm Ida swept through the area. ED JONES / AFP via Getty Images
At least eight deaths were reported as heavy rain from Hurricane Ida battered New York City and New England early Thursday.
The rains caused floods and sent New York City into a state of emergency, as the storm carried into New England with threats of more tornadoes.
Police in New York City reported seven deaths, including a 50-year-old man, a 48-year-old woman and a 2-year-old boy who were found unconscious and unresponsive inside a home. They were pronounced dead at the scene, police said. One death was reported in New Jersey.
New York's FDR Drive, a major artery on the east side of Manhattan, along with the Bronx River Parkway, were underwater by late Wednesday evening.
Subway stations and tracks were inundated to the point where the Metropolitan Transportation Authority suspended all service, and videos posted online showed subway riders standing on seats in cars filled with water. Streets and apartments were under up to 1 meter (3 feet) of water in some places, and more than 5,000 homes were left without power.
The wrath of Hurricane Ida: New York announces its first-ever flash-flood emergency | DW News youtu.be
'Enduring Historic Weather Event'
"We're enduring an historic weather event tonight with record breaking rain across the city, brutal flooding and dangerous conditions on our roads," New York Mayor Bill de Blasio tweeted.
I'm declaring a state of emergency in New York City tonight. We're enduring an historic weather event tonight with… https://t.co/0RN5KNY902

— Mayor Bill de Blasio (@Mayor Bill de Blasio) 1630553177.0
The alert marked the first-ever alert of flash-flood emergencies in the region, an alert level reserved for "exceedingly rare situations when a severe threat to human life and catastrophic damage from a flash flood is happening or will happen soon.''

Destructive Tornadoes
The city also implemented a temporary travel ban for all nonemergency vehicles. Earlier Wednesday, the storm hit states including New Jersey and Pennsylvania, with at least two tornadoes, heavy winds and rains. Photos showed homes reduced to rubble, while the roof of a U.S. Postal Service building collapsed in New Jersey.
Highway 440 flooded in Jersey City, New Jersey, on Sept. 2, 2021 with hundreds of cars stuck in water as Hurricane Ida left behind flash floods. Tayfun Coskun / Anadolu Agency via Getty Images
The National Weather Service had predicted flooding from what remained of Hurricane Ida, saying steep terrain and even city streets were particularly vulnerable to a band of severe weather that stretched to Massachusetts, where tornado warnings were issued early Thursday.

Tropical Storm Henri hit the region a little more than a week ago, causing flooding and making the cities more vulnerable to this week's set of weather events.
Our infrastructure is not ready for climate change, a thread from tonight. 28th St. subway station https://t.co/uYemJKB8yg

— Brian Kahn (@Brian Kahn) 1630548070.0
Reposted with permission from DW.

An Afghan boy uses a water pump to collect water in Sakhi village on the outskirts of Mazar-i-Sharif on July 19, 2018, during Afghanistan's worst drought in at least a decade. FARSHAD USYAN / AFP via Getty Images
By Jennifer Collins
Forty years of conflict have left many Afghans on the edge of survival — and highly susceptible to the impacts of climate change. Not only is the landlocked country already becoming drier and drier, but it's also just been thrown into more political uncertainty by the Taliban takeover. Experts say it's a recipe for disaster.
"You have a country that is one of the most vulnerable to climate change and any implications as a result of that and without the needed capacities, you're looking at a human catastrophe," said Basir Feda, head of the Afghanistan unit at the Berlin-based Berghof Foundation, an NGO that promotes peacebuilding.
The arid state has seen a mean rise in temperature of 1.8 degrees Celsius (3.24 Fahrenheit) since the middle of the 20th century, compared to a global average of 0.82°C. Droughts, already more frequent, are likely to become an annual occurrence by 2030.
According to the United Nations, a severe drought caused more internal displacement between 2017 and 2018 than conflict. And now the country is in the midst of another prolonged dry period, which the UN's World Food Programme has warned could leave millions of Afghans at risk of starvation.

The agency said it needs $200 million (€170 million) a year to continue working in Afghanistan — its staff members are allowed to continue humanitarian operations in the wake of the Taliban's takeover.
Oli Brown, an associate fellow at London-based policy think tank Chatham House, told DW that food must get to Afghanistan's mountainous areas before winter weather makes some places unreachable.
"The big challenge in the short term is feeding people in Afghanistan," said Brown. Nearly half of the country's 30 million people live below the poverty line and a third is dealing with severe food insecurity.
"Obviously, the ability of the international community to do that now is reliant on decisions that the Taliban government takes — are they going to create the conditions in which people can eat?"
Climate Change, Poverty and Conflict Intertwined
Creating those conditions will require the Taliban to address climate change in the long term, according to Brown.
"If you look at some of the predictions for Afghanistan in the future, this (climate change) is going to be something that will be a constraint ... A Taliban government is going to have to deal with it if they want to see a more peaceful and a more secure Afghanistan, which can feed its people," he said.
Even under one of the UN's more optimistic scenarios for reducing greenhouse gas emissions, Afghanistan will likely continue to warm by at least a further 1.5 degrees Celsius by 2050. That level of warming would still further decrease the amount of snow available to feeds rivers, making water even scarcer.
While drought will be even likelier, so too will extreme rainfall over short periods, increasing the chances of deadly landslides in the mountainous country. And years of war have robbed Afghanistan of the ability to build capacity to adapt and protect its population.
"War is development in reverse," said Brown. That means that 40 years of conflict have, for instance, also meant a chronic underinvestment in water infrastructure like dams and irrigation.
Farmers used to rely on ancient irrigation systems known as "karez," which avoided evaporation by transporting water underground from the mountains. Maintained by villages, some are still functional, but the vast majority were destroyed or fell into disrepair during the decades of war.
More than 80% of the population is involved in agriculture and because so many are reliant on rain-fed farming and livestock raising, they are particularly vulnerable to climate shocks, added Brown. That, in turn, makes people more likely to fall into severe poverty, which increases the likelihood of displacement, according to Action Aid, an international NGO working on poverty.
Afghanistan already has nearly 4 million internally displaced people. And a recent Action Aid analysis on climate change and gender found a further 5 million could be forced to migrate due to climate disasters by 2050 even if governments around the world act to significantly cut emissions.

Climate change sets the stage for increased conflict over ever-decreasing resources like land and water. Evidence suggests it's pushing more farmers to ditch food crops like wheat in favor of drought-resistant poppies used in the opium trade. Afghanistan is the world's biggest producer in the opium industry, worth between $4.1 billion and $6.6 billion in 2017. Revenues from the trade are used to finance the Taliban and other armed groups.
"The whole question is how do you deal with poverty which comes as a result of climate change?" said Basir Feda of the Berghof Foundation. "There's a direct link that exists between conflict and poverty. And climate change can really function as a catalyst there — and a pretty significant one at that."
Working With the Taliban?
Abdul Qahar Balkhi, a member of the Taliban's Cultural Commission, told U.S. magazine Newsweek it was seeking global recognition of what it is calling an Islamic Emirate, and said climate change is a challenge that can only be overcome with the collective efforts of all.
Thus far only a few countries are willing to engage with the Taliban. The question for the international community is how much they should engage with the group.
"They will not be able to run the country without assistance, they must know this," said Jost Pachaly, who heads the Asia division at the Heinrich Böll Foundation, a policy reform think tank based in Germany. "It's a very critical question for the international community: how to deal with the situation — not to support the Taliban but also not let the Afghan people suffer... This is a humanitarian disaster."
Women, whose rights are already being curbed under Taliban rule, will likely face an even more uncertain future in the context of climate change. Internationally women are hardest hit by the impacts of global heating, as they are often responsible for collecting water and providing meals.
In Afghanistan, particularly in rural parts of the country, women are further constrained, because they are expected to confine their social and economic lives to the home, or as close to it as possible and are totally financially dependent on men to work and support their families, said Basir Feda.
"This puts women in a far more vulnerable situation, because not only do they play an important role in putting food on the table, they also do it in an environment where their capabilities are severely limited."
While organizations like the World Bank have suspended aid to the country as they wait to see what the Taliban does, international aid and humanitarian organizations want to continue working in the country.
Feda said it is on the "Taliban's shoulders" to keeps its promises and create an inclusive government acceptable to all Afghans so the country can work towards peace and create climate resiliency. "I will never believe that all is lost in Afghanistan."
Reposted with permission from DW.
People ride bicycles past the Palais de Justice during a "car free" day in Paris, France on Oct. 1, 2017. It was the third time that the French capital experimented with a car ban. ERIC FEFERBERG / AFP via Getty Images
Despite some criticism, officials in the French capital said their decision was in line with a survey that showed 59% of Parisians were in favor of the new speed limit.
The measure is also in line with an appeal issued by the World Health Organization (WHO) in May, calling for strict speed limits in urban areas.
Up until Monday, around 60% of Parisian streets had the 30 kmh limit. Now, it applies everywhere except main ring roads and highways.
Why Is Paris Introducing the Speed Limit?
Paris officials announced the new measure in July, saying that it was aimed at increasing traffic safety, creating more space for cyclists, reducing noise and contributing to climate protection.
"The point is to reduce the space taken by cars, which involves lowering their speeds," Paris' deputy mayor, David Belliard, said.
Passer à 30km/h les rues de #Paris est une mesure intelligente: 👉🏽 diminution du bruit 👉🏽 diminution des accidents… https://t.co/84n4mkzW2h

— Emile Meunier (@Emile Meunier) 1630226711.0
The speed limit is one of the campaign promises made by the city's socialist mayor, Anne Hidalgo, before last year's local elections.

Hidalgo has also expanded cycling lanes in the city, and is pushing ahead with plans to remove 60,000 of the city's roughly 140,000 street-level parking spaces.
What Do Critics of the Speed Limit Say?
Critics argue that Paris' new anti-car policies would create massive traffic headaches for residents, and people who have to commute to the capital from the suburbs.
The "40 millions d'automobilistes" car drivers' association also cast doubt on the measure. It argued that there were already few traffic accidents in Paris and that they mostly affected cyclists.
Reposted with permission from DW.
A satellite image shows Hurricane Ida crossing western Cuba. NOAA
Hurricane Ida entered the Gulf of Mexico late Friday, as people in the United States' southern state of Louisiana evacuated high-risk areas and stocked up on essentials.
The hurricane is expected to intensify as it reaches the northern Gulf Coast.
"The time to act is NOW. Hurricane Ida is now forecast to make landfall as a category 4 hurricane," the US National Weather Service tweeted, after the country's National Hurricane Center (NHC) branded the storm "extremely dangerous."
The hurricane made landfall in western Cuba late Friday as a Category 1 storm, with maximum sustained winds hitting 80 miles (130 kilometers) per hour.
More than 10,000 people were evacuated and electricity cut off as a precaution as Ida struck the province of Pinar del Rio. Thousands were evacuated in the capital city of Havana.
Eyes on Gulf Coast
As the storm strengthens to an extremely dangerous Category 4 hurricane, winds are expected to pick up speed — close to 140 miles (225 kilometers) per hour — before making landfall along the Gulf Coast late Sunday.
"This will be a life-altering storm for those who aren't prepared," National Weather Service meteorologist Benjamin Schott said during a Friday news conference with Louisiana Governor John Bel Edwards.
The governor urged residents to be prepared: "By nightfall tomorrow night, you need to be where you intend to be to ride out the storm."
US President Joe Biden approved a federal emergency declaration for the state.
White House press secretary Jen Psaki said the Federal Emergency Management Agency was going to send nearly 150 medical personnel and about 50 ambulances to the Gulf Coast to assist hospitals.
Climate Change and Its Repercussions
A recent report from the Intergovernmental Panel on Climate Change (IPCC) has warned that the world is on track to surpass the warming limit of 1.5 degrees Celsius (2.7 degrees Fahrenheit) within 15 years.
The report explicitly laid out that human emissions were the cause of the rise in temperature, which has already sparked environmental catastrophes around the world.
The authors of the report said we can expect to see more extreme weather and climate events, such as heatwaves, flooding and droughts, than we are already observing.
Reposted with permission from Deutsche Welle.
From Your Site Articles
Related Articles Around the Web
Hikers walk on the GR 34 (Grande Randonnee) walking path in Plerin, western France on Aug. 5, 2021. FRED TANNEAU / AFP via Getty Images
By Jeannette Cwienk
With the pandemic, many people have been vacationing closer to home, bringing down the carbon cost of getting away. And even those covering long distances are increasingly trying to reduce their environmental impact — perhaps by taking the train instead of flying.
But sometimes what looks like an eco-friendly choice isn't as harmless as it seems. Here's some advice from the experts on how to visit the world's beauty spots without contributing to their destruction.
Be Careful Where You Camp
In much of Europe, wild camping is forbidden, and even in places like Scandinavia and the Baltics where it is permitted, overnight stays in nature reserves or national parks are not allowed. And for good reason, says Hanspeter Mayr of Germany's Sächsische Schweiz National Park.
"Even if wild campers don't make campfires or lots of noise and take all their trash away with them, they still can be disruptive," he said. "Animals can see, smell and hear people much more easily than we imagine, so the mere presence of humans can cause some animals to avoid a habitat."
Because campers in "recreational vehicles" (RVs) mostly tend to prefer secluded spots with a great view, or near a river, word of these prized locations gets around on digital platforms. "The impact on nature quickly becomes apparent, for instance when campers wash themselves in creeks," leaving soaps that can disrupt ecosystems, Mayr explained.
And outdoor toileting is a problem, too, according to Mayr: "When a lot of people urinate in the same spot over and over again, it has the effect of overfertilization, which significantly impairs the ecosystem." The same is true for feces, he continued. And again, it's pretty off-putting for the locals: "Because of the smell, for animals, these places are 'human territory' to be avoided."
In Germany, caravaning is booming. The German Caravaning Industry Association says nearly 63,000 motorhomes and caravans were newly registered just in the first half of 2021. But there aren't enough official sites for them. According to a study by market research institute Puls, in 2019 there were already around five times as many registered recreational vehicles as parking pitches for them in Germany.
But there are alternatives to overcrowded campsites that don't encroach on wild habitats. There are now online platforms where farmers and those with suitable gardens can offer a place to pull up, or pitch a tent, with basic facilities such as toilets and trash cans provided.
Package Holidays Might Be a Greener Option
Striking out alone may feel like a good way to get close to nature, but Petra Thomas of Forum Anders Reisen, an industry group for sustainable tour operators, says independent itineraries tend to have a bigger environmental footprint than package tours. "Tourism always has the least negative impact when it is properly managed, but that's just not possible with individual tourism," Thomas said.
Tourists on organized trips save on emissions by sharing transport, she points out. And insider tips shared by independent travelers can lead to real problems when off-the-beaten-track beauty spots in places like Asia become hot destinations overrun with backpackers.
Too many people vacationing in the same place at the same time consumes a lot of energy and resources. In some cases, local water supplies can even run dry.
But for those determined to go it alone, arriving by train and then getting around using local public transport can help. Don't hire a car, and shop for local produce to help the local economy. And in the long run, staying in remote areas can at least avoid boosting demand for ever-more megahotels in popular coastal areas.
Don't Let Your Dog — or Kiteboard — Bother the Birds
Another trend that's seen a boost during the pandemic is day tripping, with picturesque coasts in particular drawing crowds.
Anja Szczesinski at the WWF's Wadden Sea office says a deluge of tourists to the North Sea hasn't been much fun for local wildlife. "There are many more guests coming to the North Sea who are not familiar with the rules there and, for example, let their dogs run free without a leash," scaring off roosting birds, she explained.
Water sports enthusiasts who surf too close to breeding spots cause the same problems. "If the birds are startled too often, it costs them a lot of energy," and that can leave them too exhausted to make seasonal migrations, Szczesinski said.
Check Your Route and Take Home Your Trash
Exploring the wilderness on foot might seem like the ideal way to connect with nature without causing harm. But hikers do unintentional damage, too.
A survey by the German Hiking Association found that over half of hikers noticed more trash and a higher volume of traffic along hiking routes last year. And just as Insta-perfect views can draw crowds to previously peaceful environments, apps and online platforms that allow hikers to share their routes can have negative impacts on nature.
"The problem is when routes end up being shared that might run through sensitive natural areas that explicitly should not be entered, such as breeding grounds," said WWF tourism expert Martina von Münchhausen.
She would like to see such platforms automatically filter out routes that trespass on such areas. But that's not easy.
In Germany alone, there are around 250,000 protected zones, each with its own rules and regulations, explains Neele Larondelle, who is responsible for protected area management at the National Natural Landscapes Association (the umbrella organization for Germany's national parks, biosphere reserves and certified wilderness areas).
National parks usually have signs showing which areas are off-limits. But Larondelle says they should also be available online to help people plan their hikes. That is why her association is working with other nature conservation groups and representatives from outdoor sports and vacation spots to "digitize the rules for using nature."
"We want to create a standard user interface that each park can then populate with its own regulations," she says. The data will also be freely available to other platforms and apps.
Larondelle believes most people getting out there to explore nature also want to protect it — but they don't necessarily know how. "It's our job to make them aware," she says.
This article was translated from German.
Reposted with permission from DW.
Pexels
By Stuart Braun
Mycelium, the silky thread that binds fungus, is being adapted to create everything from shoes to coffins to packaging and robust building materials. Best of all, it literally feeds on trash and agricultural byproducts, detoxifing them along the way.
The biodegradable material that is also grown vertically to save space and uses little water, has emerged as a low emission, circular economy solution in the bid to transition from extractive, carbon-based products.
There are up to five million types of fungus that constitute a "kingdom on their own," says Maurizio Montalti, a Dutch-based designer and researcher who has been working with mycelium for a decade.
Fungi are the "fundamental agents that enable the transformation of not only nutrition but also information across living systems. We couldn't live without it," said Montalti of what has also been called natures's internet.
Having experimented with mycelium furniture design, in 2018 Montalti founded Mogu, a company commercializing fungi-based bio-material products — including sound-absorbing tiles created from mycelium grown on corn crop refuse, rice straw, spent coffee grounds, discarded seaweed and even clam shells.
But fungi aren't changing the world just yet.
"There is a lot of excitement these days when talking about mycelium," Montalti said, adding that the challenge is in designing a "product that works and can compete in the market."
And although shoe and apparel giant Adidas as well as fashion labels Stella McCartney and Gucci have all recently hopped on the fungi bandwagon to try and meet that challenge, mycelium is yet to go mass-scale.
Here are four products that could herald the start of a revolution.
1. Mycelium 'Living Cacoon' Coffins
"Are you waste or compost?" That is the question according to Netherlands-based mycelium coffin manufacturer, Loop. The company is offering the dead a chance to birth new life via their "living cocoon" coffin, which it claims was the first of its kind.
As bodies decompose within a fully compostable mycelium cocoon, they can become part of the solution to reviving biodiversity that has depleted to the point where more than a million species are at risk of extinction.
"To be buried, we cut down a tree, work it intensively and try to shut ourselves off as well as possible from microorganisms," Loop said in a statement in reference to conventional coffins. "And for those that don't want to be buried, we waste our nutrient-rich body by burning it with cremation, polluting the air and ignoring the potential of our human body. It's as if we see ourselves as waste, while we can be a valuable part of nature."
2. Mushroom 'Leather' Shoes
Mycotech, based in Bandung, Indonesia, was growing gourmet mushrooms in 2012 before it shifted its business to use fungi to create a sustainable alternative to leather products, especially shoes.
Founder, Adi Reza Nugroho says it has great environmental advantages over traditional leather. "We consume less water, we don't have to kill animals, we can do vertical farming so we can save some space," he said, adding that it also produces fewer emissions and requires none of the chemicals used in plastic-based materials.
Feeding on agricultural waste such as sawdust, it only takes the mycelium a few days to grow to the point where it is ready to be harvested, tanned and further processed. The resulting material is breathable, flexible, robust and can last for years. While Mycotech is still creating limited runs of its fungi shoes, the company has orders up until 2027.
And this relatively small-scale start-up is not alone. While leather continues to dominate Adidas' sneaker lines, the German company is now also marketing mycelium shoes. Released in April, the Stan Smith Mylo is made using the brand's "Mylo" mycelium material.
Fungi-based footwear is also being touted by eco-conscious grassroots designers because the shoes can literally biodegrade — as illustrated by these Mycoflex-based slippers designed by Charlotta Aman.
This is what the biodegradation process looks like with our mycelium-based MycoFlex material over 4 weeks. Charlott… https://t.co/KIzRHp9doH

— Ecovative (@Ecovative) 1626985945.0
3. Transforming Plastic and Toxic Waste

Since they feed on trash, mushrooms can also detoxify our waste and transform it into usable materials that are non-extractive, offering a neat solution for closing the loop on unrecylable plastic, for example.
Established in 2018, US-based Mycocycle uses fungi to remove toxins from building materials like asphalt or petrochemical-based waste.
"We are actually using mushrooms to cycle these toxins, make them non-toxic and available for reuse in a closed loop economy," said company founder, Joanne Rodriguez.
A response to the fact that 85% of landfill space in the US has already been used up, Mycocycle aims to help in the shift to zero waste by decontaminating toxic building materials like asphalt that previously could not be reused.
Mycocycle claims that its trash-fed mycelium is fire and water-resistant and can be manufactured into a host of new products such as styrofoam, insulation, packaging and building materials.
"We take trash and make treasure, decarbonizing waste and creating a new value stream in the circular economy," said Rodriguez.
4. A Biodegradable Building Block
A fully compostable, zero-emissions mushroom tower called the Hy-Fy was constructed with 10,000 mycelium bricks in New York back in 2014. Numerous prototypes have been built since but mushroom-building largely remains in the conceptual stage.
"Co-create with fungi," is the mantra for the My-Co Space, a mycelium tiny house currently being exhibited in Frankfurt's Metzlerpark.
Designed for two occupants, the facade of the 20-square-meter structure has a plywood frame thatched in honeycomb-shaped mycelium blocks grown with a mushroom straw substrate. The intimate, organic shape plays on the fundamental interrelation between humans and fungi.
"We want to transform dead plant matter, which comes from agriculture or from forestry, and we want to transform this into composite materials. And we do this with fungi," explains Vera Meyer, a biotechnology professor at the Technical University of Berlin and founder of the MY-CO-X collective that created My-Co Space.
For Meyer, fungi are the "most important microorganisms" that can help make the transition from fossil to bio-based resources.
Reposted with permission from Deutsche Welle.