Nov. 22, 2015 11:28AM EST
Stopping Illegal Logging Will Protect Endangered Species While Saving American Jobs
Second in size only to the Amazon, the Congo Basin rainforests are a hotbed of biological diversity. From lowland gorillas to African teak, more than 10,000 species of tropical plants are found alongside 400 species of mammals and 1,000 species of birds. Unfortunately, these rainforests and the communities that depend on them are under attack from illegal logging. As one of the largest consumers of wood products, the U.S. has the responsibility, and the tools in place, to help stop illegal logging in the Congo Basin.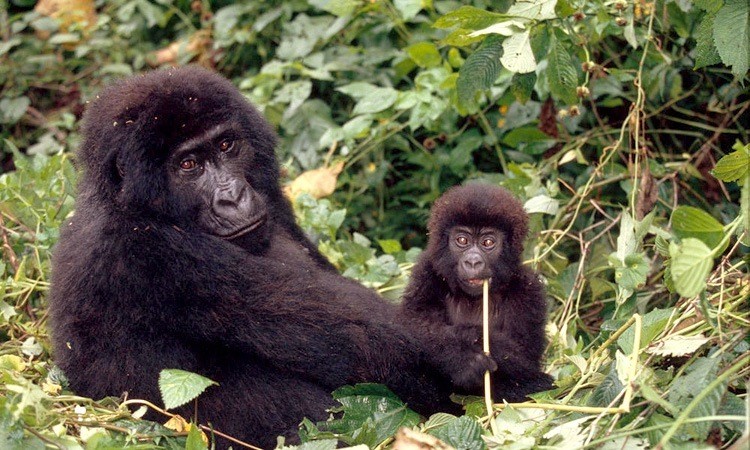 Worldwide, trade in forest products is worth up to $400 billion USD. Up to 30 percent of timber traded globally has illegal origins, but in the Congo Basin region more than 50 percent of all timber exports are estimated to be illegal, with countries such as the Democratic Republic of Congo reaching up to 90 percent. Much of this valuable tropical wood now heads to China, where it is made into wood products and shipped elsewhere, including to the U.S. Over the past ten years, timber exports from the Congo Basin to the U.S. represented approximately $15 million USD per year.
Driven by widespread corruption, weak and contradicting laws, and a lack of enforcement, illegal logging has thrived in Congo Basin countries. Throughout the region logging companies and illegal loggers systematically violate local laws by felling and exporting trees outside their allotted concessions, cutting greater wood volumes than authorized, then use falsified documents to launder to export the timber. This has considerable detrimental impacts not only on the local economy but also on forest-dependent communities as they are deprived from their main source of livelihood and income.
The illegal timber trade doesn't just harm forests and communities in the Central African region, it also undercuts American jobs and threatens our climate. More than 370,000 people work in the U.S. wood products manufacturing industry, making everything from cabinets to paper. However, each year American companies lose roughly $1 billion USD due to cheaper illegally sourced imports and less valuable exports. Further, illegal logging drives deforestation, which accounts for 17 percent of all carbon pollution worldwide. Put another way, deforestation emits more than all cars, trucks, trains and planes in the world combined.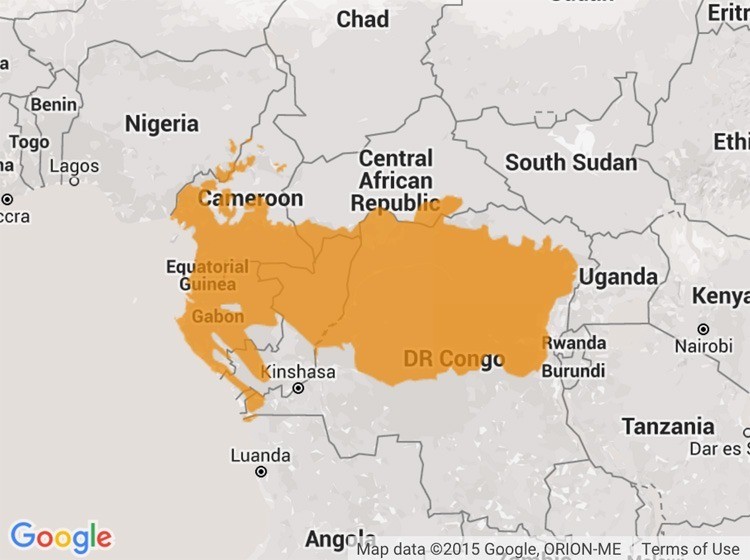 Although half a world away, the U.S. can, and should, help fight the illegal timber trade in the Congo Basin. One of the U.S.' first conservation laws, the Lacey Act, was amended in 2008 to prevent the importation of illegally sourced wood products. Companies must take steps to ensure their products are legal, with violators facing fines or jail. However, a law is only effective if it is enforced. It is critical that the Obama administration fully enforces the Lacey Act in order to send a strong signal to companies that they must source their wood legally.
Thankfully, last month the Department of Justice concluded a two-year investigation into Lumber Liquidators, which faced allegations of knowingly importing flooring made from timber illegally harvested in Siberian tiger habitat. In a plea agreement, Lumber Liquidators pleaded guilty to four misdemeanors and a felony for importing flooring made of illegally sourced wood. This marks the first time a major U.S. company has been found guilty of a felony for smuggling illegal wood. This is a welcome step, but it is no silver bullet.
The U.S. can help protect the Congo Basin's stunning biodiversity. To do that, the Obama administration must increase the level of scrutiny of timber exports coming from the Congo Basin region, support Central African enforcement agencies in investigating suspicious companies and continue to fully enforce the Lacey Act. Stopping illegal logging will not only save forests in the Congo Basin, it will protect American jobs and our climate.
Eric Parfait Essomba is the Congo Basin representative for the Environmental Investigation Agency, based in Cameroon.
Jesse Prentice-Dunn is a senior campaign representative for Sierra Club's Responsible Trade Program, based in Denver, Colorado.
YOU MIGHT ALSO LIKE
Remarkable Video Shows How to Turn Art Into Activism
Landmark Ruling Finds Japanese Whalers Guilty of Contempt of Court
Yellowstone National Park Proposes Slaughtering 1,000 Wild Bison
7 Ultimate Hikes From Around the World That Should Be on Your Bucket List
Jul. 21, 2017 01:50PM EST
Will Rose / Greenpeace
Eleven peaceful activists from the Greenpeace ship Arctic Sunrise have taken to the water in inflatable boats with handheld banners to oppose the Statoil Songa Enabler oil rig, 275 km North off the Norwegian coast, in the Arctic Barents sea.
The banners say: "People Vs. Arctic Oil" and are directed at Statoil and the Norwegian government, which has opened a new, aggressive search for oil in the waters of the Barents Sea.
Keep reading...
Show less
Jul. 21, 2017 10:34AM EST
Dominion Pipeline Monitoring Coalition
The Federal Energy Regulatory Commission (FERC) paved the way Friday for the 600-mile, 42-inch fracked gas Atlantic Coast Pipeline to proceed when it issued the final environmental impact statement (FEIS). A joint project of utility giants Duke Energy and Dominion Energy, the Atlantic Coast Pipeline would move fracked gas from West Virginia into Virginia and North Carolina.
In April, the Sierra Club submitted more than 500 pages of legal and technical comments on FERC's draft EIS, which were joined by more than 18,000 individual comments detailing opposition to the project. The pipeline has been met with widespread opposition, with more than 1,000 people participating in public hearings across the three affected states. The Sierra Club recently requested that FERC issue a new environmental review document analyzing information that came in after or late in, the public comment process.
Keep reading...
Show less
Jul. 21, 2017 08:25AM EST
Greenpeace / PolluterWatch
By Jessica Corbett
"It's time Rex Tillerson step down or be removed," said Gigi Kellett of Corporate Accountability International, following an announcement on Thursday that ExxonMobil will pay $2 million for violating U.S. sanctions against Russian officials while the now-secretary of state was the company's CEO.
"ExxonMobil demonstrated reckless disregard for U.S. sanction requirements," according to enforcement filing released by the Treasury Department's Office of Foreign Assets Control (OFAC), which issued the penalty. Though the fine is reportedly the maximum penalty allowed, it's pittance to one of the world's most profitable and powerful corporations, which last year reported a profit of $7.8 billion.
Keep reading...
Show less
Jul. 21, 2017 11:15AM EST
New analysis from Amory B. Lovins debunks the notion that highly unprofitable, economically distressed nuclear plants should be further subsi­dized to meet financial, security, reliability and climate goals. The analysis, which will appear shortly in The Electricity Journal, shows that closing costly-to-run nuclear plants and reinvesting their saved operating costs in energy efficiency provides cheaper elec­tricity, increases grid reliability and security, reduces more carbon, and preserves (not distorts) market integrity—all without subsidies.

Keep reading...
Show less
Jul. 21, 2017 08:44AM EST
Oil Change International / Twitter
By Christian Detisch and Seth Gladstone
In the wake of Senate Republicans' ever-deepening debacle over their flailing attempts to strip health insurance from 22 million people, Majority Leader Mitch McConnell is desperate to do something—anything—to show that he can get legislation passed. To this end, he's bypassing the standard committee review process to push a complex 850+ page energy bill straight to the full Senate floor. Perhaps not surprisingly, this legislation, the Energy and Natural Resources Act of 2017, would be a disaster for public health and our climate.
Keep reading...
Show less
Jul. 21, 2017 08:11AM EST
Rooftop solar panels on a beach house in southern Florida. TAI VIINIKKA / CC BY-NC-ND 2.0
A new law passed this week in South Miami will require all new homes built in the city to install solar panels. The measure, which was inspired by a proposal from a teenage climate activist, will go into effect in September.
The text of the ordinance details the climate impacts facing South Miami.
Keep reading...
Show less
Jul. 21, 2017 10:27AM EST
www.youtube.com
Keep reading...
Show less
Jul. 21, 2017 08:49AM EST
iStock
By Katherine Paul and Ronnie Cummins
A recent series of articles by a Washington Post reporter could have some consumers questioning the value of the U.S. Department of Agriculture's (USDA) organic seal. But are a few bad eggs representative of an entire industry?
Consumers are all for cracking down on the fraudulent few who, with the help of Big Food, big retail chains and questionable certifiers give organics a bad name. But they also want stronger standards, and better enforcement—not a plan to weaken standards to accommodate "Factory Farm Organic."
Keep reading...
Show less