States Fail to Properly Manage Fracking Waste, Says Groundbreaking Report
Apr. 02, 2015 09:42AM EST
Energy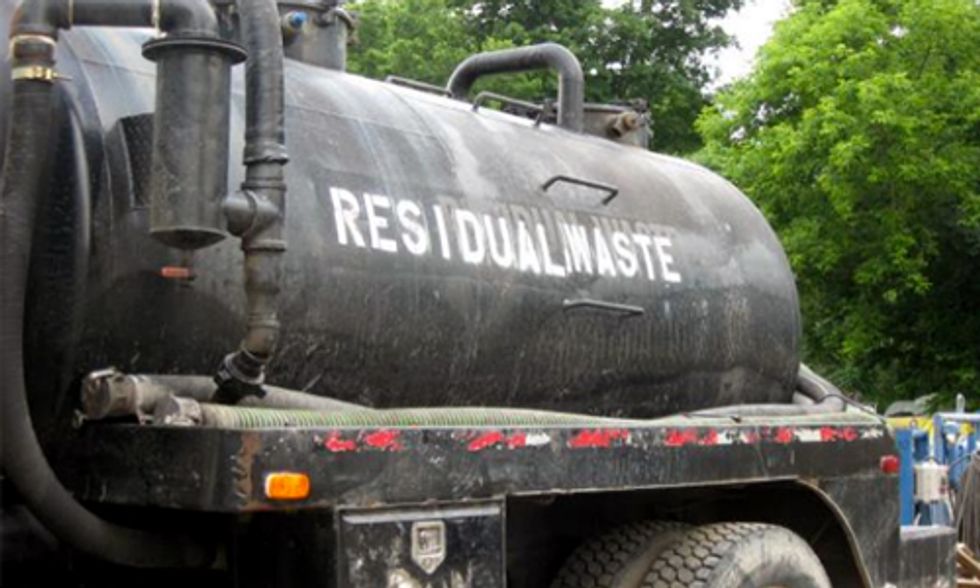 It might seem illogical, but in 1988 the U.S. Environmental Protection Agency (EPA) put a loophole in the Resource Conservation and Recovery Act (RCRA) which regulates hazardous and solid waste, exempting the waste from oil and gas exploration, development and production (E &P) from oversight. While it conceded that such wastes might indeed be hazardous, it said that state regulations were adequate.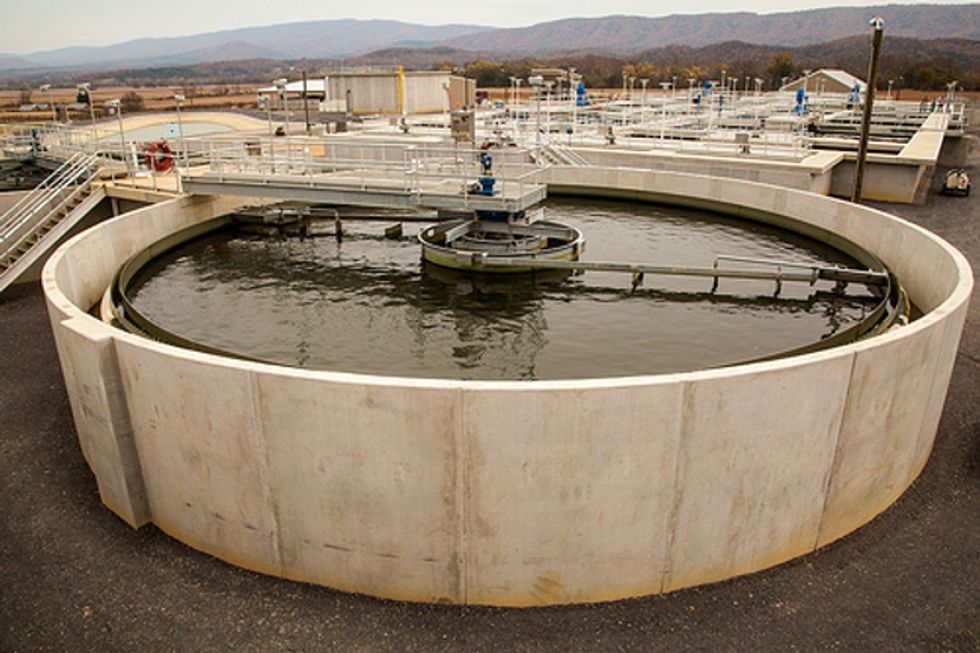 That was then, and this is now. The fracking boom has brought oil and gas operations into states and communities that never dealt with them before. Elected officials in those states are often beholden to those oil and gas interests, especially as the amount of money flowing into elections has multiplied exponentially. Basically, the fox is guarding the henhouse.
A new study, Wasting Away: Four states' failure to manage oil and gas waste in the Marcellus and Utica Shale, conducted by Earthworks, explore just how inadequate state oversight of drilling operations is today. It specifically looks at four states that sit on top of the lucrative Marcellus and Utica shale deposits—New York, Ohio, Pennsylvania and West Virginia—to discover exactly how well they are doing in overseeing the identification and handling of the potentially hazardous waste materials left behind after the shale has been fracked.
Not very well, it found.
"Many of the questions asked about oil and gas field waste decades ago persist, including what it contains and how it is, and should be, treated and disposed of," the report says. "Also debated is whether states have the ability and resources to adequately protect water, soil, and air quality in the process. Many policymakers and advocates have started to ask: as drilling continues, where is all the waste going and what happens as a result? States are revising regulations and policies in an attempt to catch up with growing volumes and associated problems. However, these efforts by states, both current and proposed, are lacking."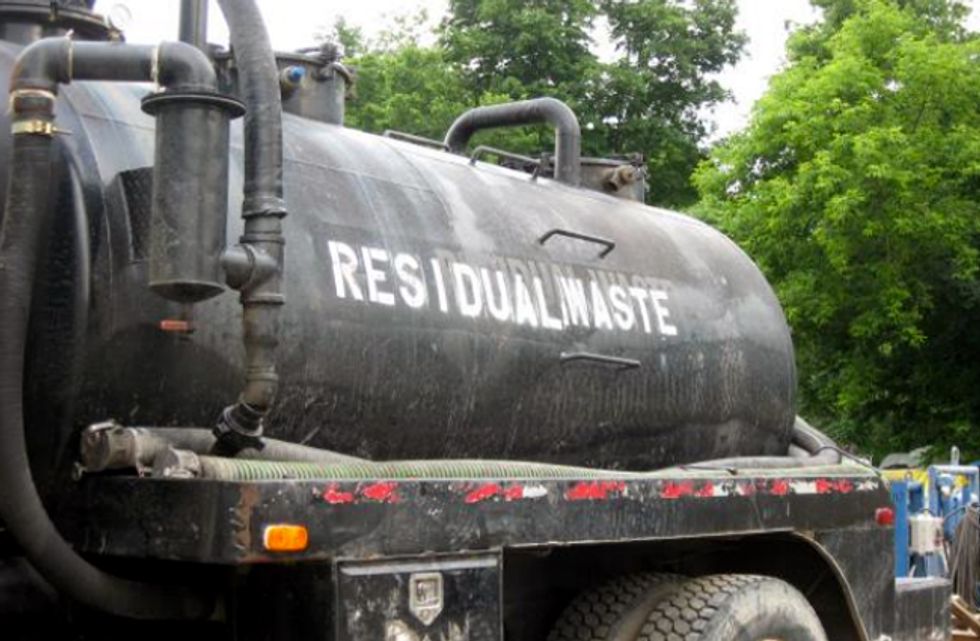 The report points out that a series of  high-profile events over the last seven years has raised public awareness and concern—events such as illegal dumping, wastewater spills and earthquakes. That awareness has also increased thanks to a burgeoning number of studies documenting the toxic ingredients in fracking waste and how they can enter the environment. Those studies were cited by Dr. Howard Zucker, New York state's commissioner of health, in his testimony that led that state to ban fracking in December 2014.
"Thirty years ago the Environmental Protection Agency exempted oil and gas waste from federal classification as hazardous, not because the waste isn't hazardous, but because EPA determined state oversight was adequate," said report lead author and Earthworks' eastern program coordinator Nadia Steinzor. "But our analysis shows that states aren't keeping track of this waste or disposing of it properly. States must take realistic, concrete steps to better protect the public."
Earthworks' report made a series of specific recommendations of the types of regulations states should adopt. They include state-level legislation identifying oil and gas waste as hazardous, filling in gaps in current state laws, requiring testing of wastes before they leave the site, implementing "cradle to grave" tracking of wastes and requiring detailed documentation throughout its lifespan, upgrading testing and monitoring of wastes, and requiring treatment and disposal of wastes at specialized facilities designed to detoxify them.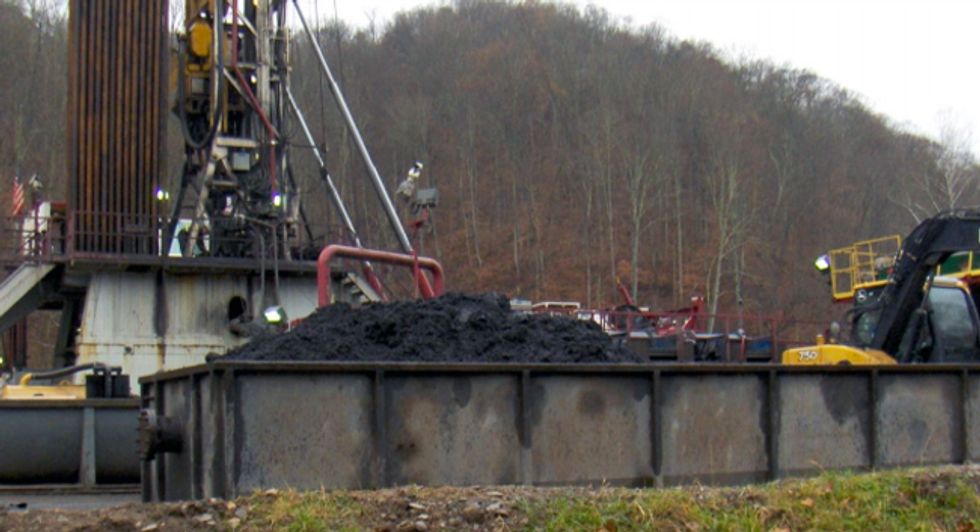 It found all four states lacking. While it pointed out that West Virginia has adopted some new regulations and Pennsylvania is currently revising its regulations, it cited numerous shortcomings in how those states handle fracking waste. Of Ohio it said, "Even as shale gas development surges in Ohio, the state has done little to strengthen regulations and procedures related to waste management. HB59, passed in 2013, directed Ohio Department of Natural Resources (ODNR) to adopt rules for waste storage and disposal—but critical regulations have still not been put forward for public review and adoption. As a result, operators and disposal facilities have wide discretion to decide whether waste is contaminated and how to dispose of it."
"Ohio's land and water are at great risk from improper and under-regulated disposal of fracking wastes," said Melanie Houston, director of water policy and environmental health at the Ohio Environmental Council. "As this report details, regulations in Ohio remain woefully inadequate when it comes to protecting human health and the environment from the radiological and chemical risks associated with fracking waste."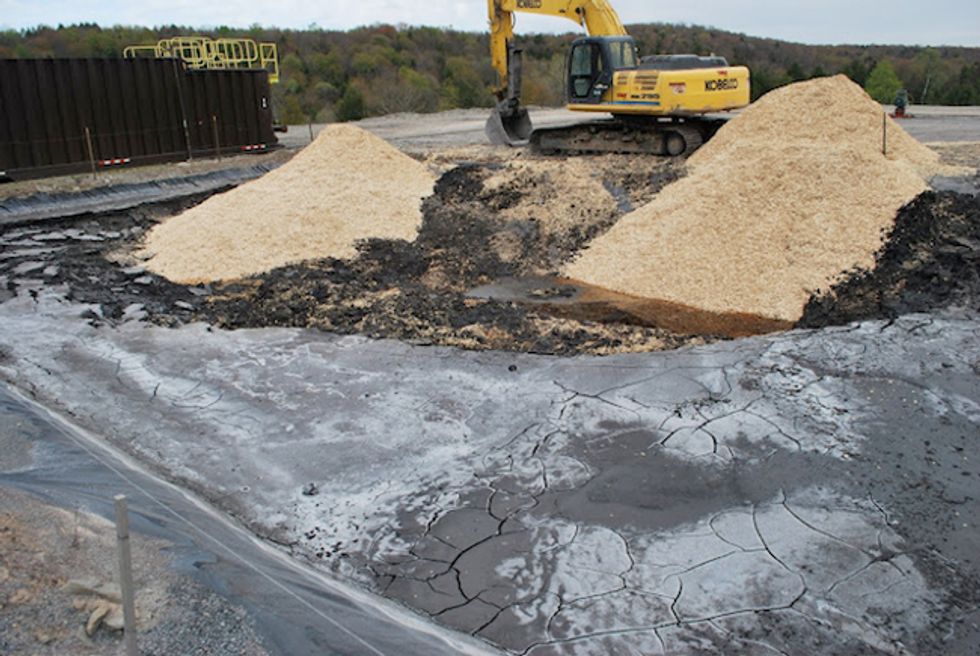 And although New York has banned fracking inside its borders, it still produces waste from conventional drilling and increasingly accepts fracking waste from other states. And like the EPA rule, it said that New York law specifically excludes all oil and gas field waste from the definition of industrial and hazardous waste.
"As a result, operators can dispose of waste at municipal waste landfills and sewage treatment plants," the report says. "The actual tracking of waste is currently left up to drillers and the operators of disposal facilities. Oil and gas operators are not required to report the volume, type, chemical content, disposal process, or origin and destination for waste with any specificity."
"This report illuminates the dirty secret of oil and gas development—what to do with the enormous amount of waste generated each year. In New York, problems with the improper reuse and disposal of oil and gas waste persist despite the ban on high-volume fracking," said Riverkeeper staff attorney Misti Duvall. "We have a state that not only allows importation of waste from Pennsylvania into New York's landfills, but also permits the not-so-beneficial reuse of oil and gas waste on our roads.  It's past time for New York to rethink its haphazard approach to oil and gas waste."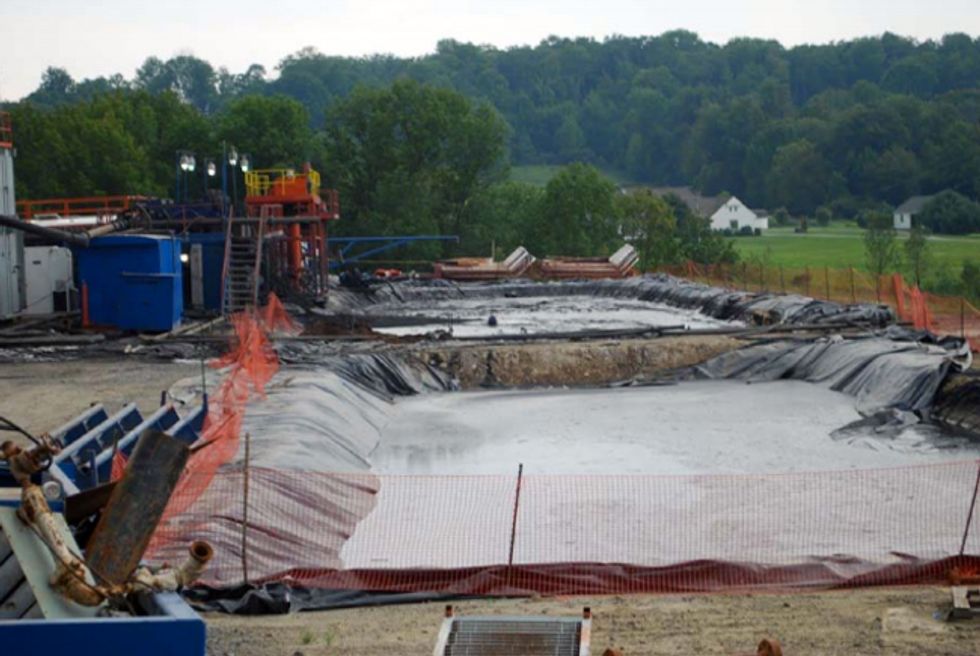 The report condemned the piecemeal "Create it now, figure it out later" approach taken by the states in the Marcellus and Utica shale region, saying "All four states have taken essentially the same approach—one that unfortunately has inadvertently created an opaque picture of what's really happening with waste and inadequate efforts to fix problems associated with it."
"Drilling waste harms the environment and health, even though states have a mandate to protect both," said report co-author and Earthworks energy program director Bruce Baizel. "Their current 'see no evil' approach is part of the reason communities across the country are banning fracking altogether. States have a clear path forward: if the waste is dangerous and hazardous, stop pretending it isn't and treat it and track it like the problem it is."
YOU MIGHT ALSO LIKE
Oil and Gas Billionaire Pressured Oklahoma Scientist to Ignore Fracking-Earthquake Link
EPA Report Finds Nearly 700 Chemicals Used in Fracking
Watch Viral Video: Nebraska Man Asks Oil and Gas Commission One Simple Question: 'Would You Drink It?'
EcoWatch Daily Newsletter
Recent Stories from EcoWatch