This website uses cookies to ensure you get the best experience while browsing it. By clicking 'Got It' you're accepting these terms.
Solutions Wanted: Do You Have a Solution That Will Create a Cleaner, Greener World?
Jan. 20, 2016 10:58AM EST
Business
Sustainia and a worldwide alliance of companies and organizations have kick-started the Sustainia100 campaign, calling out across the world to help find the most inspiring solutions that are making our planet cleaner, greener and fairer for everyone.
Now in its fifth year, the Sustainia100 campaign has become a leading benchmark for sustainable action and a practical guide for the world's decision makers, investors and influencers. By identifying the top 100 from thousands of submissions, Sustainia will pinpoint the solutions which are readily available, making an impact and have the potential for scale.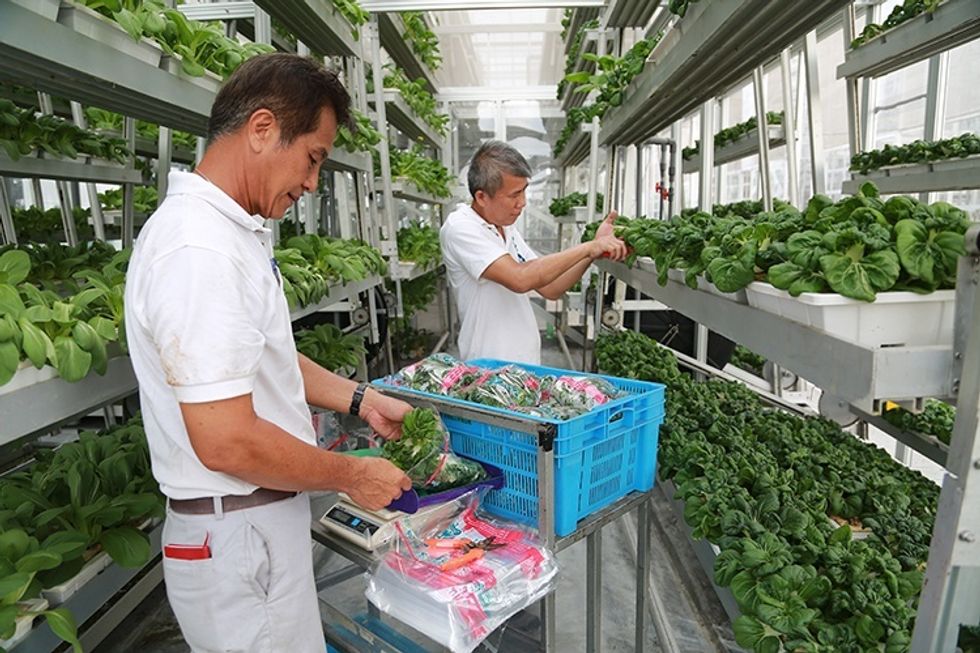 Previous years have highlighted innovations that readily demonstrate how hyper-local solutions can be readily adapted to resolve global concerns, such as unpatented solar powered hearing aids developed in Brazil, to bamboo bikes from Ghana. Last year's solutions alone were deployed in 151 counties in total, creating value for people, planet and profit.
"For the past four years, the Sustainia100 has tracked major global trends and paradigm shifts, all through the lens of practical, innovative solutions," Erik Rasmussen, founder of Sustainia, said. "It's emphatically clear to me that a sustainable future is within our grasp. The Sustainable Development Goals set in motion a new and critical timeline, which means we have just 15 years to get it right. We have no time to wait; the world needs your solutions, now."
The submissions window is open until March 2, after which the final 100 solutions will be presented in the Sustainia100 publication, published in summer 2016 and shared with a global network of thinkers, doers, movers and shakers. Anyone can submit a solution, whether they are directly involved or not, simply provided it meets the submissions criteria.
From Fish-Skin Leather to Closed-Loop Baby Wear, Consumers Are Choosing Sustainability
Last year's Sustainia100 2015 publication revealed that sustainable products and services were increasingly becoming the consumer preference, moving from the outside alternative to the affordable and convenient choice. From closed loop baby wear, to 3D printing plastic banks and fish-skin leather, the solutions from last year truly stretched our imaginations towards what is achievable.
Sustainability is something which exists in every part of our lives, which is why the submissions process is open across 10 major sectors, from the traditional to the contemporary. They encompass: buildings, food, fashion, transportation, IT, energy, cities, education, health and resources.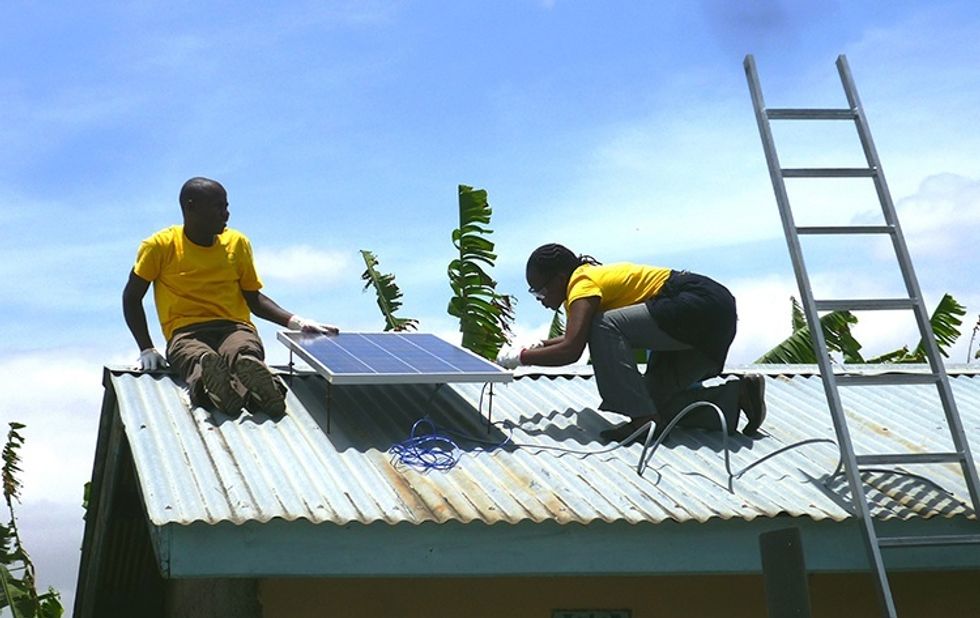 The Sustainia100 advisory board will help vet the submissions in order to highlight the top 100 and includes major global charities and research organizations such as World Wide Fund, Ellen MacArthur Foundation, United Nations World Food Program and Yale University. Later this year, the Sustainia award committee—which is chaired by former governor Arnold Schwarzenegger—will select the single most inspiring solution from the 100 included in the final report.
Inclusion in the Sustainia100 puts you at the center of the global Sustainia network that reaches out to all corners of the world. Your solution can help us reach our sustainable future.
Submit your own solution or tip us off about the ones you've seen in action.
Follow the campaign on @Sustainia and #100solutions
Want to Submit a Solution?
Solutions can be submitted here.
To be selected for the Sustainia100, a solution must excel on the following criteria: be ready and available, have a positive environmental impact, be financially viable, have the ability to improve quality of life and have scalability potential.
YOU MIGHT ALSO LIKE
IRENA: Doubling Today's Share of Renewables Would Boost Global GDP by $1.3 Trillion
Elephant Grass and Prairie Switchgrass: Second Generation Biofuels to Power American Cars
Elon Musk's Tesla Launches All-Vegan Car
Germany's Superhighway for Bikes Could Take 50,000 Cars Off the Road Every Day
EcoWatch Daily Newsletter
A new study shows that half of all Arctic warming and corresponding sea-loss during the late 20th century was caused by ozone-depleting substances. Here, icebergs discharged from Greenland's Jakobshavn Glacier. Kevin Krajick / Earth Institute /
EurekAlert!
The world awakened to the hole in the ozone layer in 1985, which scientists attributed it to ozone depleting substances. Two years later, in Montreal, the world agreed to ban the halogen compounds causing the massive hole over Antarctica. Research now shows that those chemicals didn't just cut a hole in the ozone layer, they also warmed up the Arctic.
Diane Wilson holds up a bag full of nurdles she collected from one of Formosa's outfall areas on Jan. 15. Julie Dermansky / DeSmogBlog
On the afternoon of Jan. 15, activist Diane Wilson kicked off a San Antonio Estuary Waterkeeper meeting on the side of the road across from a Formosa plastics manufacturing plant in Point Comfort, Texas.
After Wilson and the waterkeeper successfully sued Formosa, the company agreed to no longer release even one of the tiny plastic pellets known as nurdles into the region's waterways. The group of volunteers had assembled that day to check whether the plant was still discharging these raw materials of plastics manufacturing.
Malaysian Environment Minister Yeo Bee Yin (front 2nd L) and officials inspect a container containing plastic waste shipment on Jan. 20, 2020 before sending back to the countries of origin. AFP via Getty Images
The Southeast Asian country Malaysia has sent 150 shipping containers packed with plastic waste back to 13 wealthy countries, putting the world on notice that it will not be the world's garbage dump, as CNN reported. The countries receiving their trash back include the United States, the United Kingdom, France and Canada.
Trump leaves after delivering a speech at the Congress Centre during the World Economic Forum annual meeting in Davos on Jan. 21, 2020. JIM WATSON / AFP via Getty Images