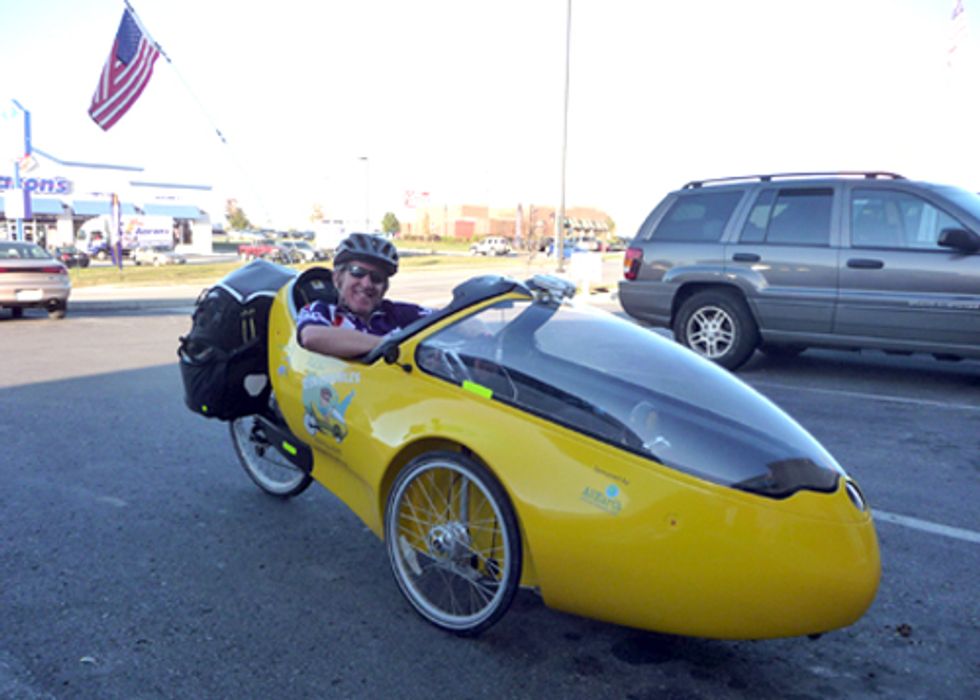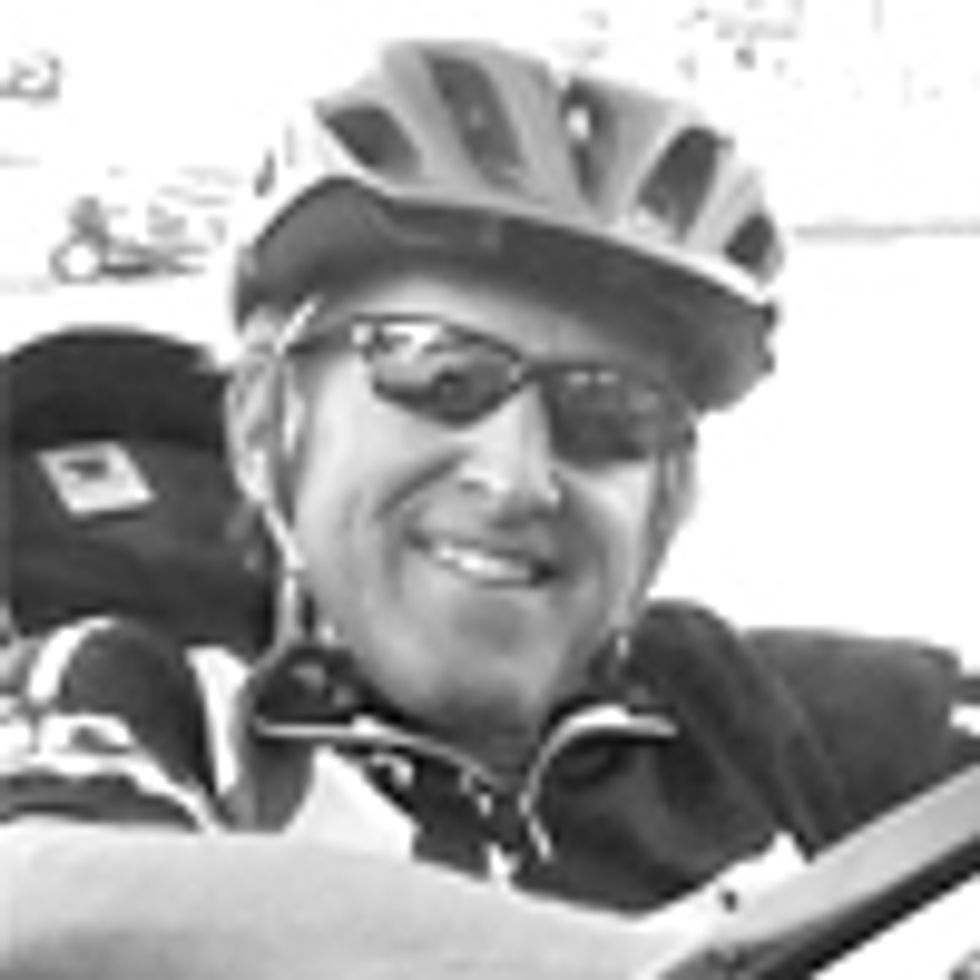 Welcome to Rocket Trike Diaries—a 10 week video tour of the 2011 "Ride for Renewables: No Tar Sands Oil On American Soil!" Join Renewable Rider Tom Weis as he pedals his rocket trike 2,150 miles through America's heartland in support of landowners fighting TransCanada's toxic Keystone XL tar sands pipeline scheme. Here are the video entries from Week Seven:
Video Entry #44: Nebraska Rancher (Part I): "I'm Pissed Off as Hell."
Renewable Rider Tom Weis has a no holds barred conversation with Karl Connell, a rancher from Newport, Neb., who has much to say about TransCanada and Nebraska's Legislature. Karl explains the threats posed to his land, livestock and family from contaminated runoff, oil spills, blowouts and explosions. He shares a Material Safety Data Sheet listing the dangerous chemical composition of tar sands crude oil. He also shares a photo documenting TransCanada's pre-construction of a nearby pumping station, despite not having been granted permission to build. He says he has been treated "like shit" by the company, which is threatening to steal his private property through eminent domain. Calling the behavior of Nebraska Senators "disgusting," he suggests some have been "bought and sold by TransCanada."
Video Entry #45: Nebraska Mom to Obama: We Will Defend Our Home "No Matter What"
Renewable Rider Tom Weis hears 3rd generation rancher Susan Luebbe draw a line in the sand against Keystone XL, which would come within 200 yards of her home. Susan describes TransCanada's land agents as "not friendly at all," saying they lied to her right off the bat. She says she will not allow Canada to take away their land and will defend it "no matter what."
Video Entry #46: Nebraska Rancher: Keystone XL Reeks of "Graft, Corruption"
Renewable Rider Tom Weis hears rancher Ernie Fellows from Mills, Neb. describe how Keystone XL, which would come within 300 yards of his home, violates amendments to the U.S. Constitution. He charges the company obtained illegal easements, saying land agents lied to him and are taking advantage of the elderly. Saying he never considered himself an "environmentalist" until now, Ernie recounts how Nebraska senators have disrespected citizens and how "this whole thing speaks of money, graft, corruption, under the table payments..."
Video Entry #47: Keystone XL "Tour of Resistance" Teams Up With Occupy Lincoln (Part I)
Renewable Rider Tom Weis and Ron Seifert team up with Occupy Lincoln in Nebraska. After forming a human "line in the sand" against Keystone XL on the steps of the capitol, about 100 marchers and bikers snaked their way through downtown Lincoln. Recognizing that TransCanada is a poster child for how greedy, corrupt corporations are dominating the other 99%, the group made an exception to their general rule of no issue-specific politics by explicitly opposing the tar sands pipeline.
Video Entry #48: TransCanada President: Nebraska Reroute Will NOT Avoid Ogallala Aquifer
Renewable Rider Tom Weis listens to Alex Pourbaix, president of Energy and Oil Pipelines for TransCanada, talk about the company's planned reroute around Nebraska's Sandhills at a November press conference in Lincoln, Neb. Contrary to numerous media accounts, Mr. Pourbaix clearly states the company's proposed Keystone XL reroute is NOT designed to avoid the Ogallala Aquifer—the drinking water supply of millions of Americans and source of one-third of our nation's farmland irrigation water—leaving this critical U.S. resource exposed to toxic tar sands pipeline leaks.
Video Entry #49: Ron Seifert Shows Coal Train Who's Boss
Renewable Rider Tom Weis talks with Ron Seifert after he races, and beats, a coal train. The two are biking the Jamaica North bike trail together, heading south out of Lincoln, Neb., shortly after President Obama's cynical decision to punt on Keystone XL. For more on that, check out: "Now Is the Time to Fight the Keystone Pipeline."
Video Entry #50: Green Industrial Revolution on Display in Kansas
Renewable Rider Tom Weis gets a tour of the green industrial revolution in action courtesy of Ruth Douglas Miller, director of KSU's Wind Application Center. "Resourceful Kansas" is a joint renewable energy efficiency project of KSU, Riley County and GBA Architects & Engineers, funded by the U.S. Department of Energy. Designed to save the taxpayers money, the project is a microcosm of the nascent green industrial revolution. Wind turbines, solar systems, geothermal heating, skylights, and high efficiency lighting and insulation are all display at the Riley County Public Works property on the outskirts of Manhattan, Kansas.
EcoWatch Daily Newsletter