This website uses cookies to ensure you get the best experience while browsing it. By clicking 'Got It' you're accepting these terms.


The best of EcoWatch, right in your inbox. Sign up for our email newsletter!
Panama Papers Prove America Has the Money to Transition to 100% Clean Energy
Apr. 26, 2016 01:46PM EST
Climate
By Vien Truong, Green for All
Last week, the IRS asked anyone who might be exposed in the Panama Papers to come forward before they get caught. And for good reason—America is a hotbed of tax evasion.
There's an old myth that we can't have a comfortable lifestyle—cars, homes, creature comforts—without sacrificing clean water and clean air, because it requires lots of energy and we don't have the money to transition to cleaner energy sources.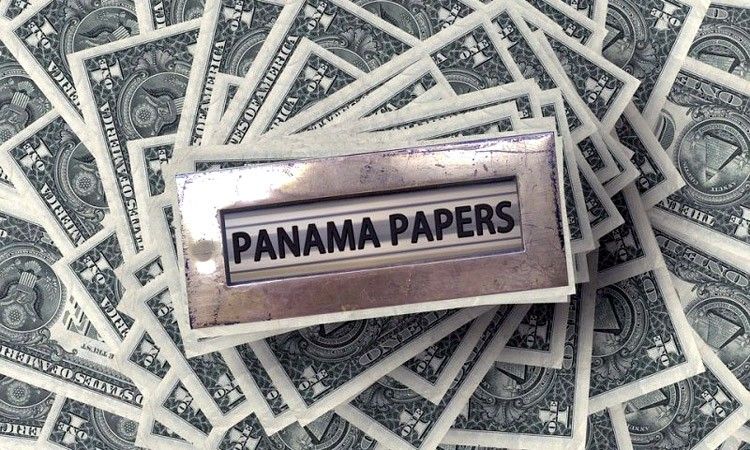 Conservatives argue we can't afford advancements. Liberals argue a transition is possible, but we need bridge fuels or "All of the Above" to fund a slow transition. The Panama Papers show we have the money to transition right now, but it's being looted by the global elite.
Climate change is wreaking havoc on the lives of people across the U.S. and the globe—from heat waves to floods to hurricanes to droughts. Regardless of how you feel about that, it's simply fact that the fossil fuel industry has systematically poisoned low income communities and communities of color across the globe, like the one I grew up in.
My family lived in some of the worst neighborhoods in Oakland, California. Like many others in my community, we struggled to make ends meet. As a child, it was normal for me to see families dealing with severe economic, mental and environmental problems. It wasn't until I was able to travel and live in other parts of the U.S. that I understood it was not normal for families to live in cramped apartments festering with cockroaches; kids to attend schools that are surrounded with chain-linked fences that look like prisons; or breath air filled with toxins from nearby factories or expansive highways.
In the Gulf Coast, oil and gas refineries have lead to sky-high cancer rates, asthma rates and lowered life expectancies. Many families continue living by coal plants even though their kids can't safely breathe outside because they can't afford to move nor have other viable options. And we are seeing that weird rashes, cancers and chronic health issues have become the new normal for families living near gas fracking facilities.
The fossil fuel economy wreaks havoc wherever it exists. It's past time for us to move beyond it.
But what do we hear time and time again? We can't afford to get off fossil fuels. It's just too expensive. Now, solar and battery technology are fast changing that tune—allowing rock-bottom prices that out-compete coal and gas across the country and incredible electric cars with ranges that rival their gas-guzzling competitors.
We have the money to fix it. The Panama Papers revealed just how far the ultra-rich will go to not pay taxes.
And let's not glorify it. Not one has ever gotten rich without using goods and resources financed by everybody else—electricity, the internet, roads, air, water, land. These public resources are built up by low income communities and communities of color who pay their taxes year in and year out, because to do anything else would mean facing consequences.
Not these bad actors. They've been stealing access to our national wealth all to build up their personal wealth—and then using tax havens to build yet more. At least $150 billion dollars a year of American taxes aren't paid by the ultra wealthy. And if you look at global estimates by the Tax Justice Network—the rich are likely hiding more than $21 trillion dollars of tax-free assets offshore.
Just a small portion of these robbed assets could transform America's economy and put us on track to achieving 100 percent clean and renewable energy by 2050 and 50 percent clean energy by 2030.
We have the money to transform America's economy and moral reality—creating millions of jobs and ending our country's dark history of allowing the health of whole communities to be sacrificed for fossil fuels.
Let's put this stain on America's human rights record behind us. Let's invest in the low-income communities and communities of color we've allowed to be poisoned for far too long. You can't say we don't have the money.
Vien Truong is the director of Green for All, a national initiative that puts communities of color at the forefront of the climate movement and equity at the center of environmental solutions.
YOU MIGHT ALSO LIKE
Prince's Legacy of Philanthropy Beautifully Portrayed by Van Jones
CNN Viewers See Far More Fossil Fuel Advertising Than Climate Reporting
Billionaire Climate Activist to Spend $25 Million to Register Millennial Voters
Exxon Using Tobacco's Failed Free Speech Defense for Decades of Deception on Climate Change
EcoWatch Daily Newsletter
Pexels
Get ready to toast bees, butterflies and hummingbirds. National Pollinator Week is June 17-23 and it's a perfect time to celebrate the birds, bugs and lizards that are so essential to the crops we grow, the flowers we smell, and the plants that produce the air we breathe.
Alexander Spatari / Moment / Getty Images
It seems like every day a new diet is declared the healthiest — paleo, ketogenic, Atkins, to name a few — while government agencies regularly release their own recommended dietary guidelines. But there may not be an ideal one-size-fits-all diet, according to a new study.
The U.S Forest Service unveiled a new plan to skirt a major environmental law that requires extensive review for new logging, road building, and mining projects on its nearly 200 million acres of public land. The proposal set off alarm bells for environmental groups, according to Reuters.
Homes in Washington, DC's Brookland neighborhood were condemned to clear room for a highway in the 1960s. The community fought back. Brig Cabe / DC Public Library
By Teju Adisa-Farrar & Raul Garcia
In the summer of 1969 a banner hung over a set of condemned homes in what was then the predominantly black and brown Brookland neighborhood in Washington, DC. It read, "White man's roads through black men's homes."
Earlier in the year, the District attempted to condemn the houses to make space for a proposed freeway. The plans proposed a 10-lane freeway, a behemoth of a project that would divide the nation's capital end-to-end and sever iconic Black neighborhoods like Shaw and the U Street Corridor from the rest of the city.
Demonstrators outside a Republican presidential debate in Detroit in 2016. Chip Somodevilla / Getty Images
Michigan prosecutors dropped all criminal charges against government officials involved in the Flint water crisis Thursday, citing concerns about the investigation they had inherited from the Office of Special Counsel (OSC) appointed by former Attorney General Bill Schuette, CNN reported.
Samara Heisz / iStock / Getty Images
New York state has joined California, West Virginia, Arizona, Mississippi and Maine in ending religious exemptions for parents who prefer not to vaccinate their children, The New York Times reported.