This website uses cookies to ensure you get the best experience while browsing it. By clicking 'Got It' you're accepting these terms.
Organic Panty Liners Pulled From Shelves After Traces of Glyphosate Found
Feb. 25, 2016 11:30AM EST
Health + Wellness
The French consumer rights group 60 Million Consumers has released a report warning women that a number of feminine care products such as tampons, sanitary napkins and panty liners may contain trace amounts of potentially toxic substances such as pesticides, dioxins and glyphosate, the main ingredient in Monsanto's Roundup weedkiller that has been linked to cancer.
The report, published Tuesday in the group's magazine, said that glyphosate was detected in five of 11 feminine hygiene products they tested, according to The Guardian.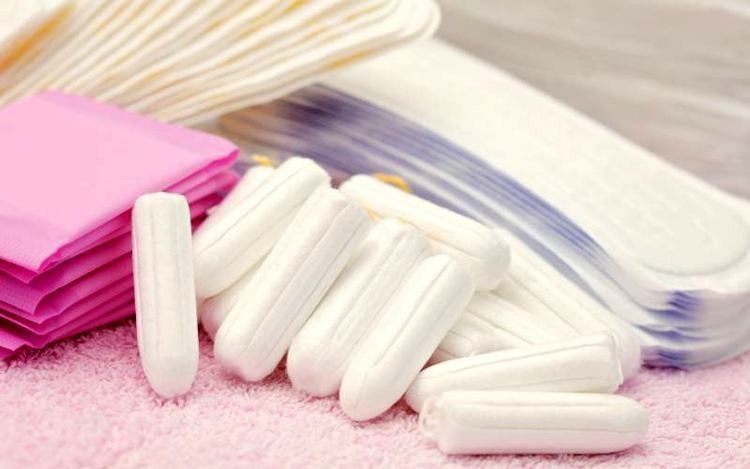 Popular brands such as O.B., Tampax, Always and the European brand Nett were faulted in the report. A "surprising" discovery, as the report noted, was the detection of pesticides and insecticides in Always sanitary napkins even though they are made of viscose and cellulose, not cotton.
Small amounts of glyphosate were also found in panty liners sold by the brand Organyc, which touts only using organic cotton.
Although the traces of chemicals were small, this does not completely reassure the consumer group, which is demanding these brands shed light on the composition and manufacturing process of their products.
"It's not because the rates are low we can guarantee zero risk," said tester Dr. Jean-Marc Bohbot, a infectious diseases specialist and medical director at the Fournier Institute in Paris, in a statement (via Google translate). "In the absence of studies on the systemic absorption of each substance from the vagina, we can not conclude anything."
Glyphosate is the most popular weedkiller in the world. Last year, the World Health Organization's International Agency for Research on Cancer's (IARC) infamously classified glyphosate as a possible carcinogen, although Roundup maker Monsanto and other regulatory agencies have maintained its safety.
Still, many other scientific organizations and environmental groups such as Greenpeace have sought more research and regulation on this controversial chemical. Earlier this month, Ségolène Royal, France's minister of ecology, sustainable development and energy, called for a ban on glyphosate mixed with certain additives (or basically Roundup) due to its perceived risks to human health.
Following the release of the 60 Million Consumers report, Organyc's Italian manufacturer Corman conducted its own tests and "confirmed residual traces of glyphosate" in its panty liners and recalled 3,100 boxes of them from shelves in France and Canada, according to The Guardian.
"We don't think it is dangerous, it's simply a precautionary measure, because our priority is the safety and health of our consumers," a Corman spokeswoman told the publication.
Corman said that while only 25 nanograms per gram were detected, "these traces should not be present in organic cotton." The company says it will investigate its suppliers, mainly in the U.S. and India.
In response to the report, Procter & Gamble, which manufactures Always sanitary pads and Tampax tampons, told The Guardian that its products are "proven to be harmless" but that the company would improve communication about their contents.
Johnson & Johnson, which manufactures o.b. and Nett tampons, said they only use materials "respecting all the safety criteria" in its products.
Since the report's release, a petition has been launched in France to call for more information about the chemicals used in tampons and sanitary products, French website The Local reported. The petition has already garnered 180,000 signatures.
"When we buy cosmetic products we can get information on what they contain and how they are made, but when it comes to something we use everyday that is in contact with our intimate parts, we have no knowledge of what is in it," said Mélanie Doerflinger, a student who launched the petition told BFM TV, according to The Local.
This is not the first time that glyphosate has been identified in menstrual products. EcoWatch previously covered a study from researchers at the University of La Plata in Argentina which revealed that glyphosate was detected in 85 percent of cotton hygiene products tested.
Most tampons currently sold in the U.S. are made of non-organic cotton, rayon or blends of both, Mother Jones reported. Additionally, synthetic fibers like viscose rayon are added to increase absorbency.
A New Zealand woman, Ana Ames-Durey, was advised to switch to organic tampons after a health scare sent her to the hospital. She soon realized, however, there weren't any viable options in the market and decided to launch her own organic tampon company, BON, to fill the gap.
"Regular tampons are filled with chemicals, pesticides, fragrances, bleaches and dyes," Ames-Durey told Stuff.co.nz. "That's going into the most absorbent part of a woman's body."
BON says their tampons are 100 percent certified organic cotton with no dyes, fragrances, chemicals or toxins.
A number of companies in the U.S., including Jessica Alba's The Honest Company line of pads and tampons, are going the more natural route for feminine hygiene products.
"It really is about giving people healthier and safer options, to live the best life they can," the actress and entrepreneur told Cosmopolitan last July. "This is one category that's very sensitive. The products are going in and around the most vulnerable part of a woman's body."
YOU MIGHT ALSO LIKE 
FDA Officially Belongs to Big Pharma With Senate Confirmation of Dr. Robert Califf
Johnson & Johnson to Pay $72 Million in Lawsuit Linking Talcum Powder to Ovarian Cancer
180+ Infrared Videos Show Methane Pollution All Across America
EcoWatch Daily Newsletter
It was early in the morning last Thursday, and Jonathan Butler was standing on the Fred Hartman Bridge, helping 11 fellow Greenpeace activists rappel down and suspend themselves over the Houston Ship Channel. The protesters dangled in the air most of the day, shutting down a part of one of the country's largest ports for oil.
By C.J. Polychroniou
Climate change is by far the most serious crisis facing the world today. At stake is the future of civilization as we know it. Yet, both public awareness and government action lag way behind what's needed to avert a climate change catastrophe. In the interview below, Noam Chomsky and Robert Pollin discuss the challenges ahead and what needs to be done.
Food manufacturer General Mills issued a voluntary recall of more than 600,000 pounds, or about 120,000 bags, of Gold Medal Unbleached All Purpose Flour this week after a sample tested positive for a bacteria strain known to cause illness.
Imelda flooded highway 69 North in Houston Thursday. Thomas B. Shea / Getty Images
Extreme weather events supercharged by climate change in 2012 led to nearly 1,000 more deaths, more than 20,000 additional hospitalizations, and cost the U.S. healthcare system $10 billion, a new report finds.
Giant sequoia trees at Sequoia National Park, California. lucky-photographer / iStock / Getty Images Plus
A Bay Area conservation group struck a deal to buy and to protect the world's largest remaining privately owned sequoia forest for $15.6 million. Now it needs to raise the money, according to CNN.
This aerial view shows the Ogasayama Sports Park Ecopa Stadium, one of the venues for 2019 Rugby World Cup. MARTIN BUREAU / AFP / Getty Images
The Rugby World Cup starts Friday in Japan where Pacific Island teams from Samoa, Fiji and Tonga will face off against teams from industrialized nations. However, a new report from a UK-based NGO says that when the teams gather for the opening ceremony on Friday night and listen to the theme song "World In Union," the hypocrisy of climate injustice will take center stage.
Vera_Petrunina / iStock / Getty Images Plus
By Wudan Yan
In June, New York Times journalist Andy Newman wrote an article titled, "If seeing the world helps ruin it, should we stay home?" In it, he raised the question of whether or not travel by plane, boat, or car—all of which contribute to climate change, rising sea levels, and melting glaciers—might pose a moral challenge to the responsibility that each of us has to not exacerbate the already catastrophic consequences of climate change. The premise of Newman's piece rests on his assertion that traveling "somewhere far away… is the biggest single action a private citizen can take to worsen climate change."