North Texas Town Rejects Fracking Ban
Jul. 16, 2014 12:46PM EST
Energy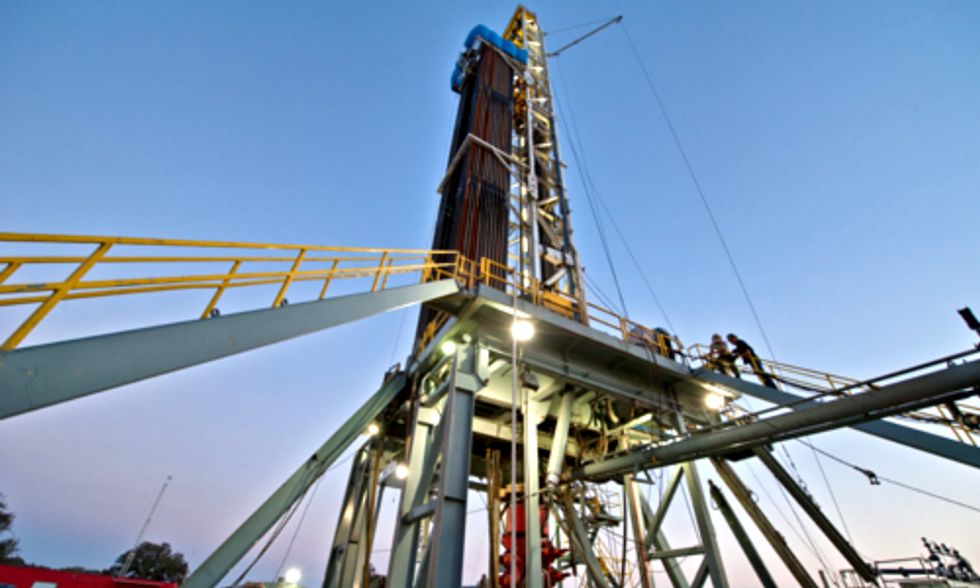 Denton was on the brink of becoming the first city in Texas to ban fracking, but city council rejected the measure.
Council listened to eight hours of testimony, according to the Associated Press, before voting against the ban by a five-two count. Voters will have their say on the issue during the November election.
Environmental groups and the industry continued their lengthy battle over the issue mere days before council made its decision. Railroad Commission Chairman Barry Smitherman told Denton's mayor that a fracking ban in Denton would increase the country's dependence on foreign fossil fuels, while some companies had been circulating fake petitions in an attempt to trick residents into supporting fracking. It all made for an intense debate.
"The vote was theater," Denton resident Cathy McMullen told DeSmogBlog.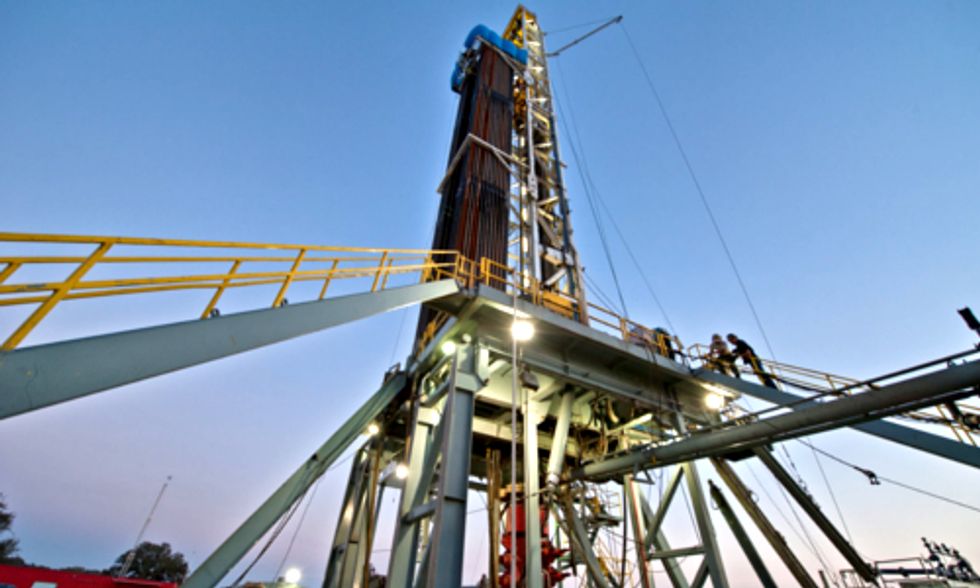 Denton is on the Barnett Shale, which some say is one of the largest natural gas reserves in the U.S.
Testimonies about fracking for that gas ranged from a former state Supreme Court justice stating that thousands of his Texas Oil and Gas Association members would sue if the ban were passed, to residents who wanted the city to let people retract their signatures from the phony petitions. Still, Sharon Wilson of Earthworks said she and others wouldn't have pushed for the ban "if the industry had approached anything near reasonableness" instead of breaking setback and flaring rules in the city.
Additionally, Adam Briggle, vice president of the Denton Drilling Awareness Group, told DeSmogBlog that the group would take a realistic approach and not try to ban all drilling.
"There are already 287 wells within Denton's City limits," Briggle said. "The group's initiative is to ban new fracking, not stop drilling altogether."
Eleven-year-old Boy Scout Riley Briggs was also among the 500 people who attended the meeting. He testified that he stopped visiting a city park after gas wells were installed across the street. Others came to tears as they discussed health issues that are augmented by fracking.
"Peer-reviewed science verifies the harms of fracking," Briggle wrote in an opinion piece for the Denton Record-Chronicle prior to the vote. "Even according to the industry's own estimates, the cost of banning fracking will amount to a mere fraction of a percent of Denton's annual budget. Yet, still all they talk about is how much revenue we stand to lose from the ban."
EcoWatch Daily Newsletter
Related Articles from EcoWatch