New York Assembly Overwhelmingly Passes Fracking Moratorium
Jun. 17, 2014 09:25AM EST
Energy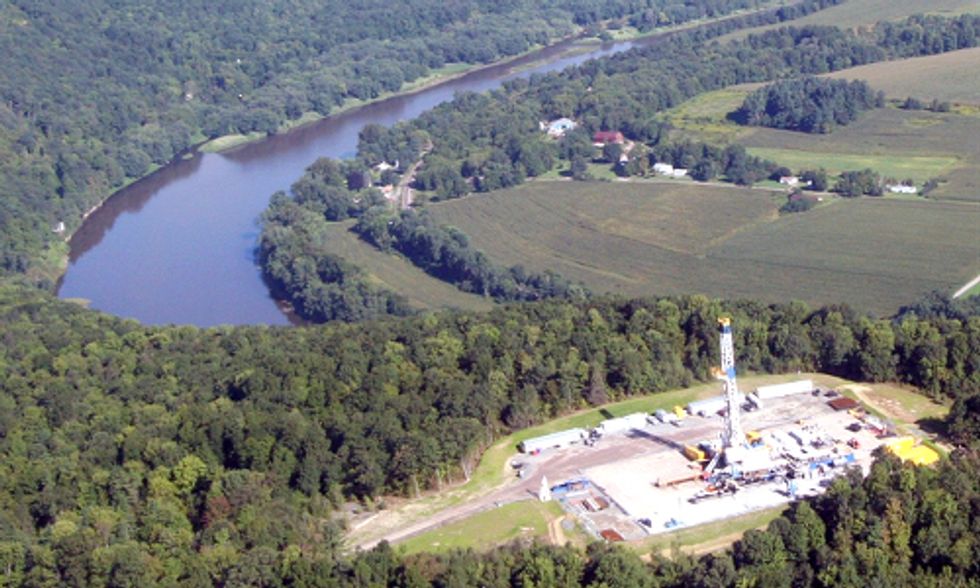 New York's general assembly passed a moratorium on fracking Monday with a sensible question in mind—why rush?
"We have heard from thousands of residents across the state about many issues associated with hydrofracking, and prudent leadership demands that we take our time to address all these concerns," said New York Assembly Speaker Sheldon Silver. "We do not need to rush into this. The natural gas deposits within the Marcellus Shale are not going to go anywhere."
The assembly passed a three-year moratorium of oil and natural gas drilling permits by an 89-to-34 count to allow for more time to study the environmental impact of the practice. The state has been under a fracking moratorium since 2008, with the most recent one passing in 2013. It would have expired in May 2015.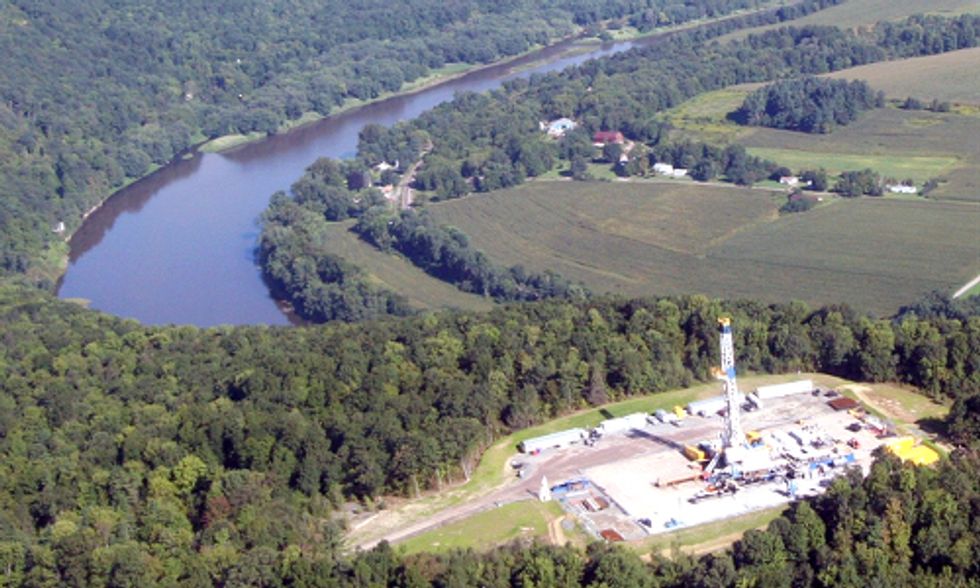 Full passage of the moratorium now depends on the New York State Senate and, ultimately, Gov. Andrew Cuomo. The Associated Press reports that the Senate is unlikely to address the issue before adjournment later this week.
"We thank the Assembly for listening to the medical experts by overwhelmingly passing a moratorium on fracking to protect New Yorkers from the devastating health and environmental impacts," Alex Beauchamp of Food & Water Watch and New Yorkers Against Fracking said in a statement. "Now, we're urging Gov. Cuomo and the State Senate to stand up against the out-of-state oil and gas industry, and stand up for our state's health, environment and long-term economy by rejecting fracking."
Some environmental groups might not agree that more time is needed to study fracking, but they are glad their voices, as well as those of medical professionals, have been heard. In May, a lengthy list of doctors and groups like the American Lung Association in New York wrote a letter to Cuomo stressing the impact fracking has on nearby states like Pennsylvania and West Virginia.
"Oil and gas development utilizing HVHF [High volume horizontal hydraulic fracturing] involves the use and/or production of numerous toxic and hazardous air and water contaminants, a number of them known or suspected carcinogens," the legislation reads. "Oil and gas development utilizing HVHF has also been associated with a range of adverse environmental impacts, including impacts to water and air quality, land and habitat, and community character."
Dr. Sheila Bushkin of the Concerned Health Professionals of New York echoed the cautious optimism in the state that the moratorium will continue beyond next May.
"We applaud the New York State Assembly for its leadership in responding to the growing body of science demonstrating that fracking threatens public health and passing a three year moratorium," Buskin said. "The science is clear that a moratorium on fracking of at least three years is the only responsible course of action, and the New York State Senate and Governor Cuomo should swiftly follow suit." 
EcoWatch Daily Newsletter
Recent Stories from EcoWatch