Mark Ruffalo vs. Ohio Frackers
May. 24, 2012 03:12PM EST
Energy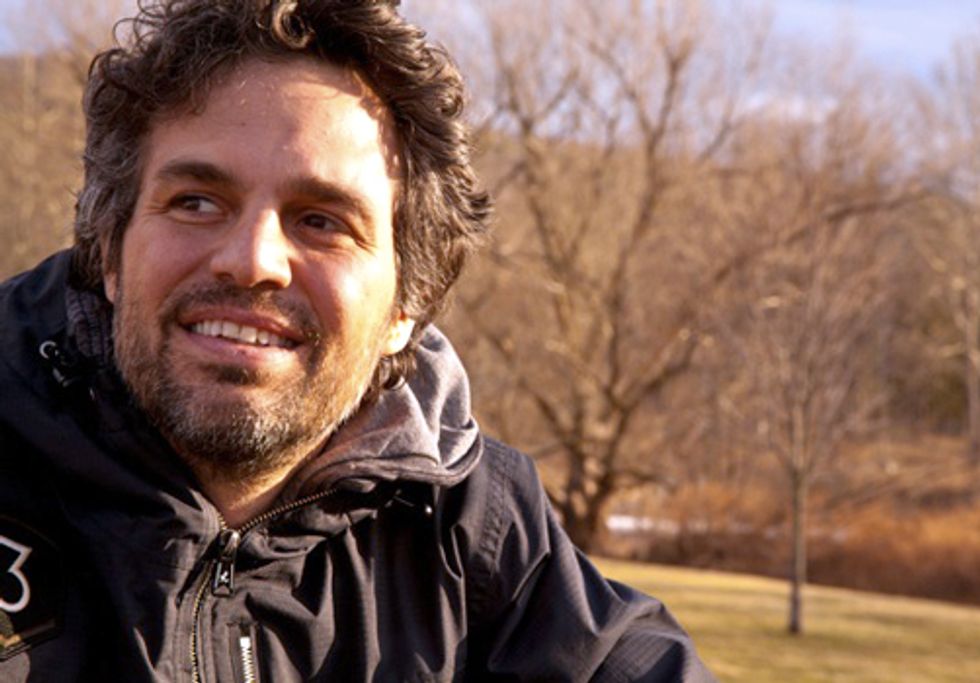 By Duncan Meisel
Mark Ruffalo is someone worth listening to—and not just because he's known to occasionally turn into a giant green rage-monster.
He's also deeply involved in the growing national movement against the dangerous gas drilling technique hydrofracking (AKA fracking)—a fight he's taking to Ohio. The organization he helped found, Water Defense, is joining us in supporting a big action against fracking called Don't Frack Ohio, which is happening in the statehouse in Columbus on June 17.
Mark just recorded this great video to invite you to join the action because Ohio is a critical state to make a stand—Gov. John Kasich is putting together an energy plan that would gag doctors from talking about fracking related illness, while imposing fewer taxes and creating bigger safety loopholes than just about any other state in the nation. Shutting down Ohio's fracking wastewater disposal wells will put a big dent in the industry's ability to expand drilling elsewhere. And a strong, visible anti-fracking movement will help make an impression on our presidential candidates campaign in Ohio this fall.
Here's why Mark is so excited to about this action—and why he hope you'll join us:
"There is a grassroots uprising underway in every corner of our country to reject freaked gas and demand renewable energy … they're demanding that American communities be put before corporate profits demanding we invest in real solutions, not a bridge to nowhere. That's exactly what happened in New York, where grassroots action forced the state to adopt a moratorium on fracking—and that's what's going to happen in Ohio on June 17."
That's when we'll be taking over the Capitol and convening a people's assembly to pass the legislation that Ohioans really need to protect themselves from the fossil fuel industry. We'll be led by the folks who are already seeing the impact of the fracking industry on their state—people whose communities are being sickened or the foundations of their homes shook by earthquakes caused by fracking.
Now we need your help to start setting off some earthquakes of our own.
Click here to sign up to join us in Columbus in June.
Visit EcoWatch's FRACKING page for more related news on this topic.
EcoWatch Daily Newsletter