Inspector General Finds EPA Justified in Intervening to Protect Drinking Water from Fracking
Dec. 24, 2013 02:24PM EST
Energy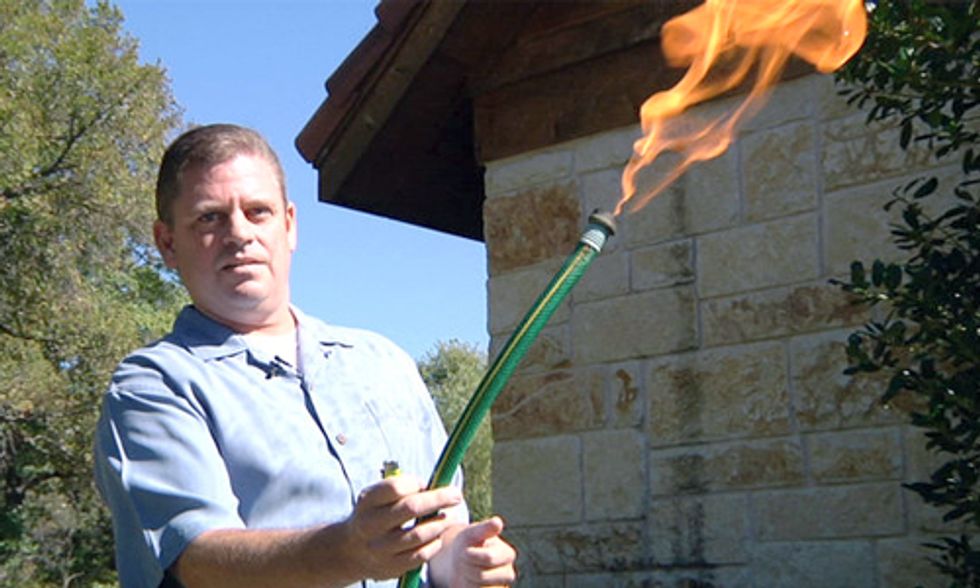 Today the U.S. Environmental Protection Agency (EPA) Inspector General found EPA Region 6 was justified in legally intervening to protect Parker County, TX residents' drinking water from drilling impacts. At Sen. Inhofe's (R-OK) request, the Inspector General investigated to determine if Region 6's intervention against Range Resources was due to political influence by the Obama administration.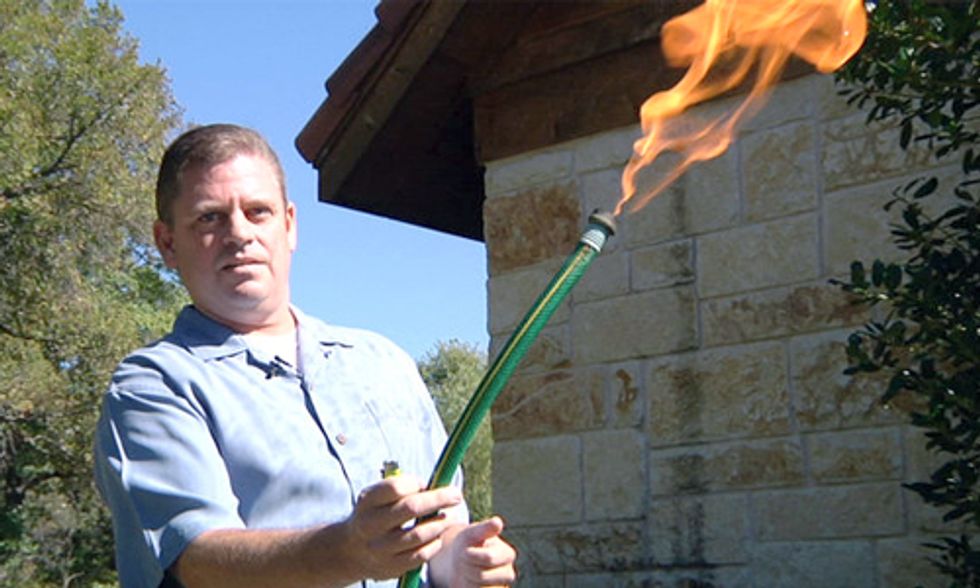 "The EPA's internal watchdog has confirmed that the EPA was justified in stepping in to protect residents who were and still are in imminent danger," said Sharon Wilson, Gulf regional organizer of Earthworks. "Now we need an investigation as to whether political corruption caused EPA to withdraw that protection."
The EPA invoked its power to protect drinking water in 2010, prompting Oklahoma Sen. Inhofe to request the Inspector General's investigation in 2011. The EPA withdrew its legal complaint against Range Resources in 2012 despite having a report from an independent scientist showing that a gas well drilled by Range likely polluted nearby water supplies.
The EPA's withdrawal from Parker County appears to be part of a larger pattern, in which the Obama administration has blocked or abandoned investigations of whether drilling or hydraulic fracturing polluted drinking water. In addition to the case in Parker County, reports in major news outlets indicate that the Obama administration caused the EPA to abandon studies of potential drilling or fracking pollution in Pavillion, WY and Dimock, PA despite evidence of drilling-related harm.
"The Obama administration appears to be more concerned about protecting corporate interests, not the public interest," said Steve Lipsky, a Weatherford, TX homeowner who sued Range Resources after the EPA named the company the party responsible for contaminating his drinking water well. "President Obama promised that hydraulic fracturing would occur safely. With this IG report, it now seems clear that he is determined to squash any evidence to the contrary."
Just prior to the release of the Inspector General report, the Texas Railroad Commission (regulator of oil and gas, not railroads) opened an investigation into the case. The EPA intervened in 2010 to protect area drinking water only after the commission refused to do so. The Commission's new investigation prevents the EPA from legally intervening now as it did in 2010.
"Regulators shouldn't have to be pressured into doing their job to protect people like me from drilling impacts," said Shelly Perdue, a Parker County resident with drilling-polluted drinking water. "If what has happened to me is happening to others, I completely understand why communities across the country are voting to ban fracking and drilling."
"Releasing this report at noon on Christmas Eve shows the Obama administration is obviously embarrassed by its findings," said Earthworks energy program director Bruce Baizel. "As they should be. The withdrawal of Obama's EPA is an abject failure of its mission to protect Americans' health and environment."
Visit EcoWatch's FRACKING page for more related news on this topic.

EcoWatch Daily Newsletter
Related Articles from EcoWatch
Recent Stories from EcoWatch