This website uses cookies to ensure you get the best experience while browsing it. By clicking 'Got It' you're accepting these terms.
How the GDP Measures Everything 'Except That Which Makes Life Worthwhile'
Feb. 28, 2014 08:40AM EST
Insights + Opinion
Governments, media and much of the public are preoccupied with the economy. That means demands such as those for recognition of First Nations treaty rights and environmental protection are often seen as impediments to the goal of maintaining economic growth. The gross domestic product has become a sacred indicator of well-being. Ask corporate CEOs and politicians how they did last year and they'll refer to the rise or fall of the GDP.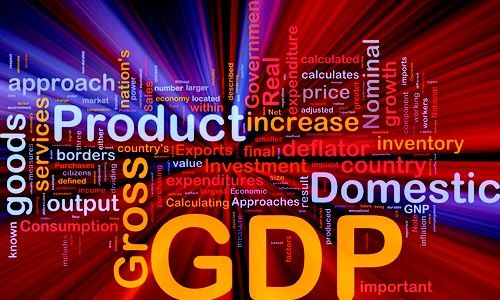 It's a strange way to measure either economic or social well-being. The GDP was developed as a way to estimate economic activity by measuring the value of all transactions for goods and services. But even Simon Kuznets, an American economist and pioneer of national income measurement, warned in 1934 that such measurements say little about "the welfare of a nation." He understood there's more to life than the benefits that come from spending money.
My wife's parents have shared our home for 35 years. If we had put them in a care home, the GDP would have grown. In caring for them ourselves we didn't contribute as much. When my wife left her teaching job at Harvard University to be a full-time volunteer for the David Suzuki Foundation, her GDP contribution fell. Each time we repair and reuse something considered disposable we fail to contribute to the GDP.
To illustrate the GDP's limitations as an indicator of well-being, suppose a fire breaks out at the Darlington nuclear facility near Toronto and issues a cloud of radioactivity that blows over the city, causing hundreds of cases of radiation sickness. All the ambulances, doctors, medicines and hospital beds will jack up the GDP. And if people die, funeral services, hearses, flowers, gravediggers and lawyers will stimulate GDP growth. In the end, cleaning up the Darlington mess would cost billions and produce a spike in the GDP.
Extreme weather-related events, such as flooding and storms, can also contribute to increases in GDP, as resources are brought in to deal with the mess. Damage done by Hurricanes Katrina and Sandy and the BP oil spill in the Gulf of Mexico added tens of billions to the GDP. If GDP growth is our highest aspiration, we should be praying for more weather catastrophes and oil spills.
The GDP replaced gross national product, which was similar but included international expenditures. In a 1968 speech at the University of Kansas, Robert F. Kennedy said, "Too much and for too long, we seemed to have surrendered personal excellence and community values in the mere accumulation of material things … Gross national product counts air pollution and cigarette advertising, and ambulances to clear our highways of carnage. It counts special locks for our doors and the jails for the people who break them. It counts the destruction of the redwood and the loss of our natural wonder in chaotic sprawl. It counts napalm and counts nuclear warheads and armored cars for the police to fight the riots in our cities ... and the television programs which glorify violence in order to sell toys to our children.
"Yet the gross national product does not allow for the health of our children, the quality of their education or the joy of their play. It does not include the beauty of our poetry or the strength of our marriages, the intelligence of our public debate or the integrity of our public officials. It measures neither our wit nor our courage, neither our wisdom nor our learning, neither our compassion nor our devotion to our country. It measures everything in short, except that which makes life worthwhile."
We deserve better indicators of societal well-being that extend beyond mere economic growth. Many economists and social scientists are proposing such indicators. Some argue we need a "genuine progress indicator," which would include environmental and social factors as well as economic wealth. A number of groups, including Friends of the Earth, have suggested an Index of Sustainable Economic Welfare, which would take into account "income inequality, environmental damage, and depletion of environmental assets." The Kingdom of Bhutan has suggested measuring gross national happiness.
Whatever we come up with, it has to be better than GDP with its absurd emphasis on endless growth on a finite planet.
Visit EcoWatch's EcoBusiness page for more related news on this topic.

EcoWatch Daily Newsletter
A dead sea lion on the beach at Border Field State Park, near the international border wall between San Diego, California and Tijuana, Mexico. Sherry Smith / iStock / Getty Images
People crossing the Brooklyn Bridge on July 20, 2017 in New York City sought to shield themselves from the sun as the temperature reached 93 degrees. Drew Angerer / Getty Images
by Jordan Davidson

Taking action to stop the mercury from rising is a matter of life and death in the U.S., according to a new study published in the journal Science Advances.
Salmon fry before being released just outside San Francisco Bay. Jim Wilson / The New York Times / Redux
By Alisa Opar
For Chinook salmon, the urge to return home and spawn isn't just strong — it's imperative. And for the first time in more than 65 years, at least 23 fish that migrated as juveniles from California's San Joaquin River and into the Pacific Ocean have heeded that call and returned as adults during the annual spring run.
Protesters hold a banner and a placard while blocking off the road during a protest against Air pollution in London. Ryan Ashcroft / SOPA Images / LightRocket / Getty Images
By Jessica Corbett
Dozens of students, parents, teachers and professionals joined a Friday protest organized by Extinction Rebellion that temporarily stalled morning rush-hour traffic in London's southeasten borough of Lewisham to push politicians to more boldly address dangerous air pollution across the city.

Jose A. Bernat Bacete / Moment / Getty Images
By Bridget Shirvell
On a farm in upstate New York, a cheese brand is turning millions of pounds of food scraps into electricity needed to power its on-site businesses. Founded by eight families, each with their own dairy farms, Craigs Creamery doesn't just produce various types of cheddar, mozzarella, Swiss and Muenster cheeses, sold in chunks, slices, shreds and snack bars; they're also committed to becoming a zero-waste operation.

By Jessica A. Knoblauch
Summers in the Midwest are great for outdoor activities like growing your garden or cooling off in one of the area's many lakes and streams. But some waters aren't as clean as they should be.
That's in part because coal companies have long buried toxic waste known as coal ash near many of the Midwest's iconic waterways, including Lake Michigan. Though coal ash dumps can leak harmful chemicals like arsenic and cadmium into nearby waters, regulators have done little to address these toxic sites. As a result, the Midwest is now littered with coal ash dumps, with Illinois containing the most leaking sites in the country.

picture-alliance / AP Photo / NOAA Pacific Islands Fisheries Science Center
The Group of 20 major economies agreed a deal to reduce marine pollution at a meeting of their environment ministers on Sunday in Karuizawa, Japan.