House Votes to Fast Track Keystone XL Tar Sands Pipeline
May. 23, 2013 10:01AM EST
Climate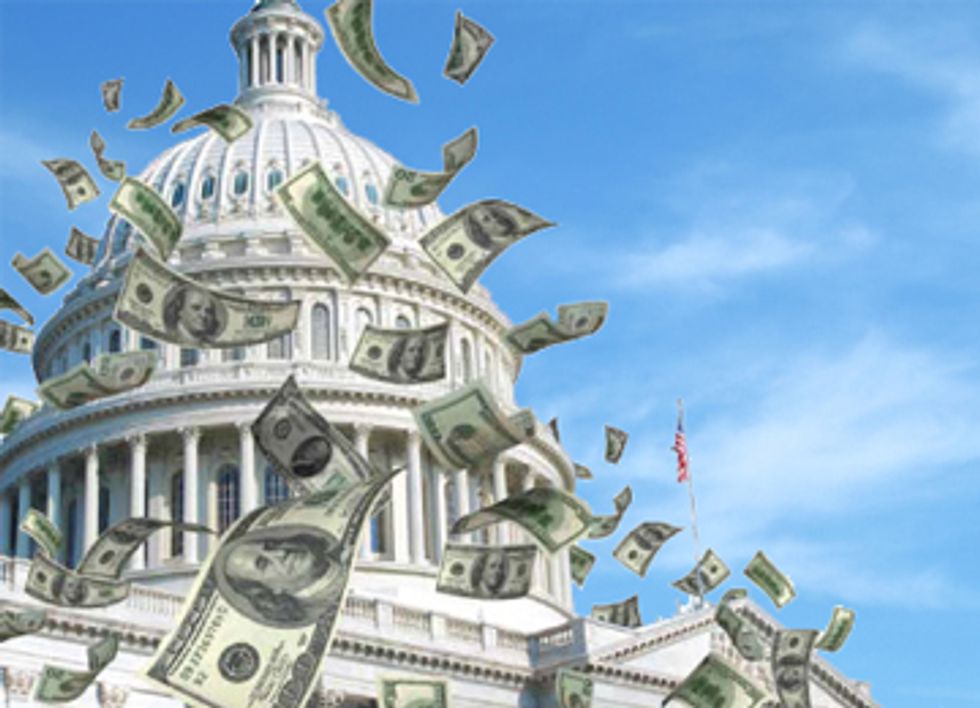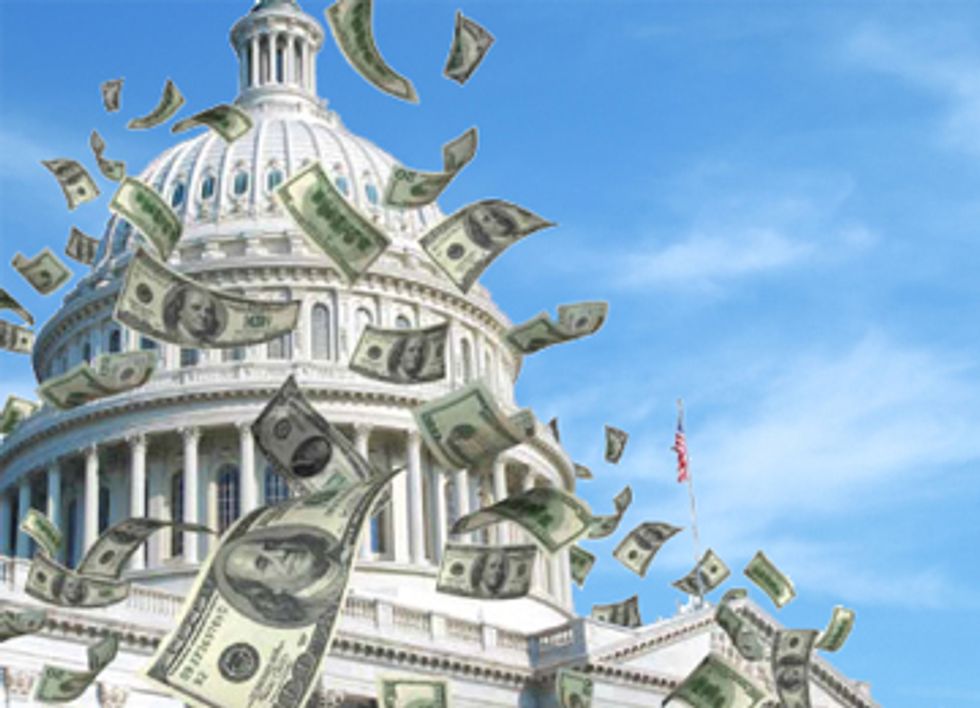 Yesterday, the House of Representatives voted 241-175 to fast track the Keystone XL tar sands pipeline, voting in favor of H.R. 3, the Northern Pipeline Approval Act, which would exempt the Keystone XL pipeline from any further environmental review.
H.R. 3 marks the seventh time the House of Representatives has voted on a bill that would circumvent the nation's most crucial  environmental laws in order to force approval of Keystone XL. But yesterday's vote saw fewer Representatives in favor of H.R. 3 than past votes on the issue, showing waning support among previous advocates. The decline of votes could also show the influence of the grassroots movement to halt the careless passing of regulation when studies continually prove that tar sands pose environmental and health risks.
"Today's vote once again demonstrates that a majority of the House of Representatives is beholden to the dirtiest oil companies in the world. If President Obama is serious about his commitment to tackling climate change, it is clear that strong presidential leadership will be necessary—and he can start by rejecting the Keystone pipeline and all other infrastructure designed to bring tar sands oil into the United States," said Daniel Gatti, Environment America's Get Off Oil Program director.
"Tar sands oil represents one of the most environmentally destructive sources of energy ever developed. Producing oil from tar sands not only requires the clear cutting of forestland, but it emits massive air, water and global warming pollution. Transporting tar sands oil also risks more frequent and more destructive oil spills that would harm our waterways and communities.
"This legislation would provide the Keystone XL project with a special exemption from core environmental laws, including the Clean Water Act, the National Environmental Policy Act and the Endangered Species Act. While we applaud the members of the House who had the courage to stand up and vote against this gift to polluters, today's vote once again demonstrates that there are too many in the House of Representatives who are more interested in promoting Big Oil's favorite project than in protecting our water, climate and public health from the dirtiest oil companies in the world," concluded Gatti.
In the latest proof that the oil industry has succeeded in buying Congress, research from Oil Change International reveals the huge amount of cash spent on the Representatives in favor of H.R. 3 by the fossil fuel industry.
Key findings from yesterday's vote include:
Members of Congress supporting the pipeline took in a combined $56 million from fossil fuel interests, $36 million from oil industry interests alone.
Members supporting the pipeline took an average of $233,774 from all fossil fuel interests, $150,604 from oil industry interests alone.
Members opposing the pipeline took an average of $24,886 from all fossil fuel interests, and $24,886 from oil industry alone.
Supporters took six times more from the oil industry than opponents.
The findings were derived from data taken from DirtyEnergyMoney.org, which compiles and further refines campaign contribution figures from the Center for Responsive Politics. These figures do not include total spending on direct lobbying by the industry.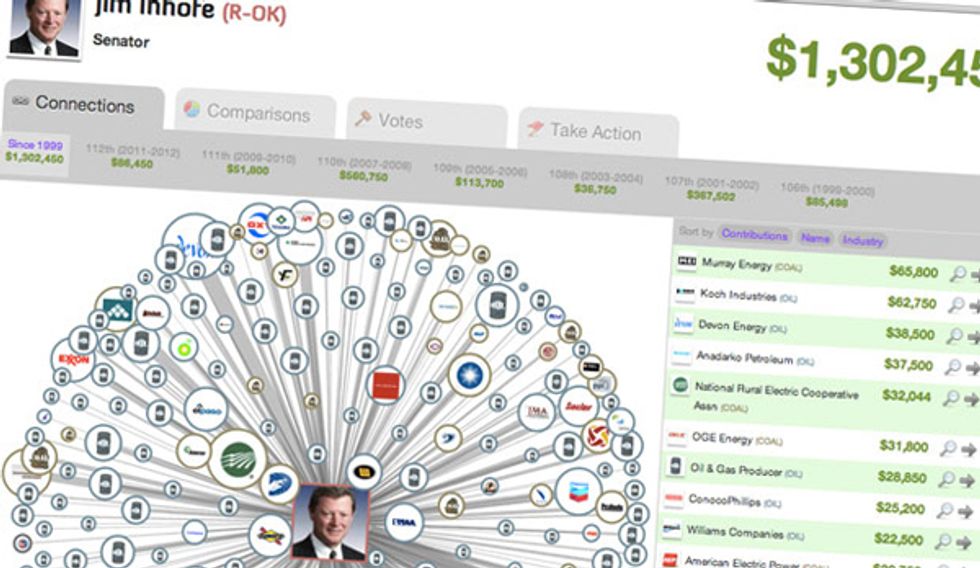 "Apparently, Big Oil knows it takes $200,000 to buy a vote in the House of Representatives. This may be small change for Big Oil, but our democracy is paying a huge price. Americans are fed up with this corrupt 'votes for dollars' system, and we demand better," said Executive Director of Oil Change International, Stephen Kretzmann.
"It's time for President Obama to put an end to this oil-fueled circus and reject the pipeline once and for all. Keystone XL would be bad for our economy, threaten the health of our families and wreck the climate."
Visit EcoWatch's KEYSTONE XL page for more related news on this topic.
——-
EcoWatch Daily Newsletter