This website uses cookies to ensure you get the best experience while browsing it. By clicking 'Got It' you're accepting these terms.


The best of EcoWatch, right in your inbox. Sign up for our email newsletter!
Glyphosate Found in Popular Breakfast Foods
Apr. 19, 2016 08:51AM EST
Food
By Alliance for Natural Health USA
Today, the Alliance for Natural Health-USA released the results of food safety testing conducted on an assortment of popular breakfast foods. Enzyme-linked immunosorbent assay (ELISA) testing revealed the presence of glyphosate—the most widely used agricultural herbicide—in 10 of the 24 food samples tested.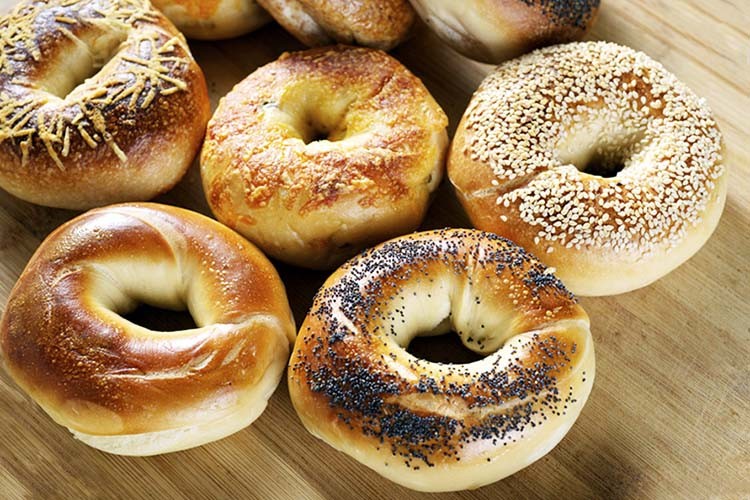 Glyphosate is an herbicide developed in 1970 by Monsanto, who began developing genetically modified (GMO) crops designed to withstand high doses of Roundup. Today, these seeds account for 94 percent of all soybeans and 89 percent of all corn being produced. The prevalence of these crops means that hundreds of millions of pounds of glyphosate are dumped onto the land every year.
"We decided to do this testing to see just how ubiquitous this toxin has become in our environment," explained Gretchen DuBeau, executive and legal director of the Alliance for Natural Health-USA. "We expected that trace amounts would show up in foods containing large amounts of corn and soy. However, we were unprepared for just how invasive this poison has been to our entire food chain."
Analysis revealed the presence of glyphosate in oatmeal, bagels, eggs (including the organic variety), potatoes and even non-GMO soy coffee creamer. Glyphosate was recently named a probable carcinogen or cancer-causing agent, by the World Health Organization (WHO).
"Glyphosate has been linked to increases in levels of breast, thyroid, kidney, pancreatic, liver and bladder cancers and is being served for breakfast, lunch and dinner around the world," said DuBeau. "The fact that it is showing up in foods like eggs and coffee creamer, which don't directly contact the herbicide, shows that it's being passed on by animals who ingest it in their feed. This is contrary to everything that regulators and industry scientists have been telling the public."
The presence of glyphosate in eggs and dairy supports the fear that the chemical is accumulating in the tissue of these animals and therefore presumably also in human tissue, in a process called bioaccumulation.
Furthermore, testing for glyphosate alone does not even give us the full picture. The amounts detected by the ELISA test for glyphosate do not include any analogs of glyphosate, such as N-Acetylglyphosate, which is used by DuPont in its GMO formulations. These analogs may also be present in food and would add to the amount of glyphosate accumulated in human tissue. Glyphosate and its analogs are known endocrine disruptors for humans.
Watch this video produced ANH-USA on the findings of the study:
YOU MIGHT ALSO LIKE
France to Ban Glyphosate Weedkillers Due to Health Risks
Monsanto CEO Says 'Roundup Is Not A Carcinogen' But 94 Scientists From Around the World Disagree
8 Disturbing Facts About Monsanto's Evil Twin—The Chemical Fertilizer Industry
150 European Parliament Members to Test Urine for Glyphosate
EcoWatch Daily Newsletter
PhotoAlto / Laurence Mouton / Getty Images
By Ana Reisdorf, MS, RD
You've probably heard the buzz around collagen supplements and your skin by now. But is the hype really that promising? After all, research has pointed to both the benefits and downsides of collagen supplements — and for many beauty-conscious folk, collagen isn't vegan.
Pixabay
By Marlene Cimons
Neil Pederson's introduction to tree rings came from a "sweet and kindly" college instructor, who nevertheless was "one of the most boring professors I'd ever experienced," Pederson said. "I swore tree rings off then and there." But they kept coming back to haunt him.
Aerial view of the explosion site of a chemical factory on March 22 in Yancheng, Jiangsu Province of China. Caixin Media / VCG / Getty Images)
At least 47 people have died in an explosion at a plant in Yancheng, China Thursday run by a chemical company with a history of environmental violations, Sky News reported.
A fishmonger in Elmina, a fishing port in the Central Region of Ghana. Environmental Justice Foundation
By Daisy Brickhill
Each morning, men living in fishing communities along Ghana's coastline push off in search of the day's catch. But when the boats come back to shore, it's the women who take over.
Pexels
By Sam Nickerson
Links between excess sugar in your diet and disease have been well-documented, but new research by Harvard's School of Public Health might make you even more wary of that next soda: it could increase your risk of an early death.
The study, published this week in the American Heart Association's journal Circulation, found that drinking one or two sugar-sweetened beverages (SSBs) each day — like sodas or sports drinks — increases risk of an early death by 14 percent.
Tyson Foods is recalling approximately 69,093 pounds of frozen chicken strips because they may have been contaminated with pieces of metal, the U.S. Department of Agriculture (USDA) Food Safety and Inspection Service (FSIS) announced Thursday.
The affected products were fully-cooked "Buffalo Style" and "Crispy" chicken strips with a "use by" date of Nov. 30, 2019 and an establishment number of "P-7221" on the back of the package.
"FSIS is concerned that some product may be in consumers' freezers," the recall notice said. "Consumers who have purchased these products are urged not to consume them. These products should be thrown away or returned to the place of purchase."
Environmental exposure to pesticides, both before birth and during the first year of life, has been linked to an increased risk of developing autism spectrum disorder, according to the largest epidemiological study to date on the connection.
The study, published Wednesday in BMJ, found that pregnant women who lived within 2,000 meters (approximately 1.2 miles) of a highly-sprayed agricultural area in California had children who were 10 to 16 percent more likely to develop autism and 30 percent more likely to develop severe autism that impacted their intellectual ability. If the children were exposed to pesticides during their first year of life, the risk they would develop autism went up to 50 percent.