This website uses cookies to ensure you get the best experience while browsing it. By clicking 'Got It' you're accepting these terms.
Glyphosate Found in Popular Breakfast Foods
Apr. 19, 2016 08:51AM EST
Food
By Alliance for Natural Health USA
Today, the Alliance for Natural Health-USA released the results of food safety testing conducted on an assortment of popular breakfast foods. Enzyme-linked immunosorbent assay (ELISA) testing revealed the presence of glyphosate—the most widely used agricultural herbicide—in 10 of the 24 food samples tested.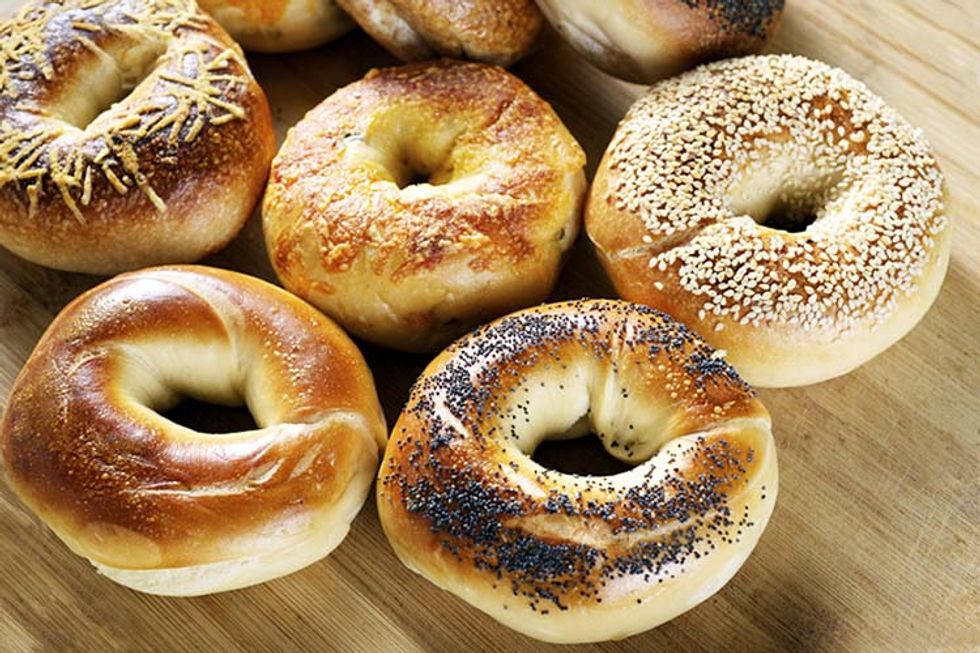 Glyphosate is an herbicide developed in 1970 by Monsanto, who began developing genetically modified (GMO) crops designed to withstand high doses of Roundup. Today, these seeds account for 94 percent of all soybeans and 89 percent of all corn being produced. The prevalence of these crops means that hundreds of millions of pounds of glyphosate are dumped onto the land every year.
"We decided to do this testing to see just how ubiquitous this toxin has become in our environment," explained Gretchen DuBeau, executive and legal director of the Alliance for Natural Health-USA. "We expected that trace amounts would show up in foods containing large amounts of corn and soy. However, we were unprepared for just how invasive this poison has been to our entire food chain."
Analysis revealed the presence of glyphosate in oatmeal, bagels, eggs (including the organic variety), potatoes and even non-GMO soy coffee creamer. Glyphosate was recently named a probable carcinogen or cancer-causing agent, by the World Health Organization (WHO).
"Glyphosate has been linked to increases in levels of breast, thyroid, kidney, pancreatic, liver and bladder cancers and is being served for breakfast, lunch and dinner around the world," said DuBeau. "The fact that it is showing up in foods like eggs and coffee creamer, which don't directly contact the herbicide, shows that it's being passed on by animals who ingest it in their feed. This is contrary to everything that regulators and industry scientists have been telling the public."
The presence of glyphosate in eggs and dairy supports the fear that the chemical is accumulating in the tissue of these animals and therefore presumably also in human tissue, in a process called bioaccumulation.
Furthermore, testing for glyphosate alone does not even give us the full picture. The amounts detected by the ELISA test for glyphosate do not include any analogs of glyphosate, such as N-Acetylglyphosate, which is used by DuPont in its GMO formulations. These analogs may also be present in food and would add to the amount of glyphosate accumulated in human tissue. Glyphosate and its analogs are known endocrine disruptors for humans.
Watch this video produced ANH-USA on the findings of the study:
YOU MIGHT ALSO LIKE
France to Ban Glyphosate Weedkillers Due to Health Risks
Monsanto CEO Says 'Roundup Is Not A Carcinogen' But 94 Scientists From Around the World Disagree
8 Disturbing Facts About Monsanto's Evil Twin—The Chemical Fertilizer Industry
150 European Parliament Members to Test Urine for Glyphosate
EcoWatch Daily Newsletter
In this view from an airplane rivers of meltwater carve into the Greenland ice sheet near Sermeq Avangnardleq glacier on Aug. 4 near Ilulissat, Greenland. Climate change is having a profound effect in Greenland, where over the last several decades summers have become longer and the rate that glaciers and the Greenland ice cap are retreating has accelerated. Sean Gallup / Getty Images
The rate that Greenland's ice sheet is melting surpassed scientists' expectations and has raised concerns that their worst-case scenario predictions are coming true, Business Insider reported.
An Alagoas curassow in captivity. Luís Fábio Silveira / Agência Alagoas / Mongabay
By Pedro Biondi
Extinct in its habitat for at least three decades, the Alagoas curassow (Pauxi mitu) is now back in the jungle and facing a test of survival, thanks to the joint efforts of more than a dozen institutions to pull this pheasant-like bird back from the brink.

Elizabeth Warren's Blue New Deal aims to expand offshore renewable energy projects, like the Block Island Wind Farm in Rhode Island.
Luke H. Gordon / Flickr
By Julia Conley
Sen. Elizabeth Warren expanded her vision for combating the climate crisis on Tuesday with the release of her Blue New Deal — a new component of the Green New Deal focusing on protecting and restoring the world's oceans after decades of pollution and industry-caused warming.
Former U.S. Secretary of State Rex Tillerson leaves the courthouse after testifying in the Exxon Mobil trial on Oct. 30, 2019 in New York. DON EMMERT / AFP via Getty Images
A judge in New York's Supreme Court sided with Exxon in a case that accused the fossil fuel giant of lying to investors about the true cost of the climate crisis. The judge did not absolve Exxon from its contribution to the climate crisis, but insisted that New York State failed to prove that the company intentionally defrauded investors, as NPR reported.
By Sharon Elber
You may have heard that giving a pet for Christmas is just a bad idea. Although many people believe this myth, according to the ASPCA, 86 percent of adopted pets given as gifts stay in their new homes. These success rates are actually slightly higher than average adoption/rehoming rates. So, if done well, giving an adopted pet as a Christmas gift can work out.