This website uses cookies to ensure you get the best experience while browsing it. By clicking 'Got It' you're accepting these terms.
Glyphosate Found in Popular Breakfast Foods
Apr. 19, 2016 08:51AM EST
By Alliance for Natural Health USA
Today, the Alliance for Natural Health-USA released the results of food safety testing conducted on an assortment of popular breakfast foods. Enzyme-linked immunosorbent assay (ELISA) testing revealed the presence of glyphosate—the most widely used agricultural herbicide—in 10 of the 24 food samples tested.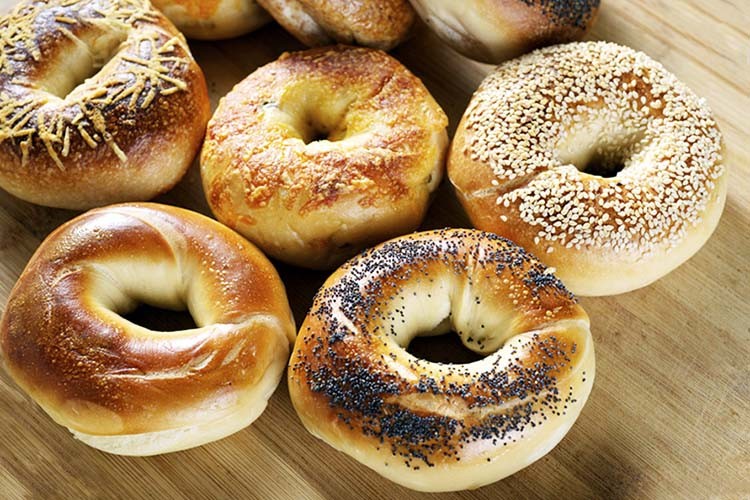 Glyphosate is an herbicide developed in 1970 by Monsanto, who began developing genetically modified (GMO) crops designed to withstand high doses of Roundup. Today, these seeds account for 94 percent of all soybeans and 89 percent of all corn being produced. The prevalence of these crops means that hundreds of millions of pounds of glyphosate are dumped onto the land every year.
"We decided to do this testing to see just how ubiquitous this toxin has become in our environment," explained Gretchen DuBeau, executive and legal director of the Alliance for Natural Health-USA. "We expected that trace amounts would show up in foods containing large amounts of corn and soy. However, we were unprepared for just how invasive this poison has been to our entire food chain."
Analysis revealed the presence of glyphosate in oatmeal, bagels, eggs (including the organic variety), potatoes and even non-GMO soy coffee creamer. Glyphosate was recently named a probable carcinogen or cancer-causing agent, by the World Health Organization (WHO).
"Glyphosate has been linked to increases in levels of breast, thyroid, kidney, pancreatic, liver and bladder cancers and is being served for breakfast, lunch and dinner around the world," said DuBeau. "The fact that it is showing up in foods like eggs and coffee creamer, which don't directly contact the herbicide, shows that it's being passed on by animals who ingest it in their feed. This is contrary to everything that regulators and industry scientists have been telling the public."
The presence of glyphosate in eggs and dairy supports the fear that the chemical is accumulating in the tissue of these animals and therefore presumably also in human tissue, in a process called bioaccumulation.
Furthermore, testing for glyphosate alone does not even give us the full picture. The amounts detected by the ELISA test for glyphosate do not include any analogs of glyphosate, such as N-Acetylglyphosate, which is used by DuPont in its GMO formulations. These analogs may also be present in food and would add to the amount of glyphosate accumulated in human tissue. Glyphosate and its analogs are known endocrine disruptors for humans.
Watch this video produced ANH-USA on the findings of the study:
YOU MIGHT ALSO LIKE
France to Ban Glyphosate Weedkillers Due to Health Risks
Monsanto CEO Says 'Roundup Is Not A Carcinogen' But 94 Scientists From Around the World Disagree
8 Disturbing Facts About Monsanto's Evil Twin—The Chemical Fertilizer Industry
150 European Parliament Members to Test Urine for Glyphosate
Plus, learn if there's one that's best for your health.
Catherine Falls Commercial / Moment / Getty Images
An invasive Amynthas worm, also known as a crazy snake worm, Asian jumping worm and Alabama jumper Tom Potterfield / Flickr
By Jason Bittel
My wife and I built a house two years ago on a few acres of woodland outside of Pittsburgh. The backyard is full of maples, poplars, briars and common spicebush. Two-lined salamanders and grumpy-looking crayfish wade among the rocks in the small stream that runs down the edge of the property. Deer, raccoon and opossum tracks appear regularly in the snow and mud. Sometimes, my trail-cam even catches a pair of gray foxes as they slink through the night.
AleksandarNakic / Getty Images
By Kate Murphy
No matter the time of year, there's always a point in each season when my skin decides to cause me issues. While these skin issues can vary, I find the most common issues to be dryness, acne and redness.

David Woodfall / The Image Bank / Getty Images
By Sam Nickerson
The U.S. Environmental Protection Agency (EPA) in April 2018 proposed relaxing standards related to how it assesses the effects of exposure to low levels of toxic chemicals on public health.
Now, correspondence obtained by the LA Times revealed just how deeply involved industry lobbyists and a controversial, industry-funded toxicologist were in drafting the federal agency's proposal to scrap its current, protective approach to regulating toxin exposure.
Steve Irwin poses with a three foot long alligator at the San Francisco Zoo on June 26, 2002. Justin Sullivan / Getty Images
February 22 is the birthday of conservationist and beloved TV personality "Crocodile Hunter" Steve Irwin, who would have been 57 years old today.
Irwin's life was tragically cut short when the barb from a stingray went through his chest while he was filming in 2006, but his legacy of loving and protecting wildlife lives on, most recently in a Google Doodle today honoring his birthday.