Fracking Pennsylvania: Flirting With Disaster
Feb. 28, 2013 11:53AM EST
Energy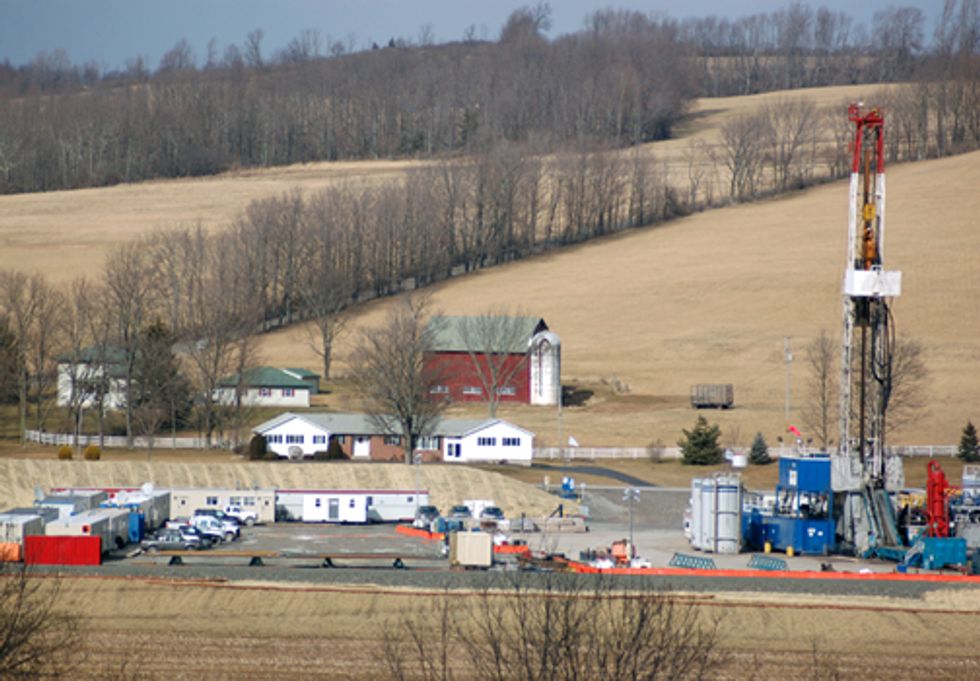 Book review: Fracking Pennsylvania: Fracking With Disaster by Walter M. Brasch, Greeley and Stone Publishers, LLC, Carmichael, CA; 2013; 274 pages, $14.95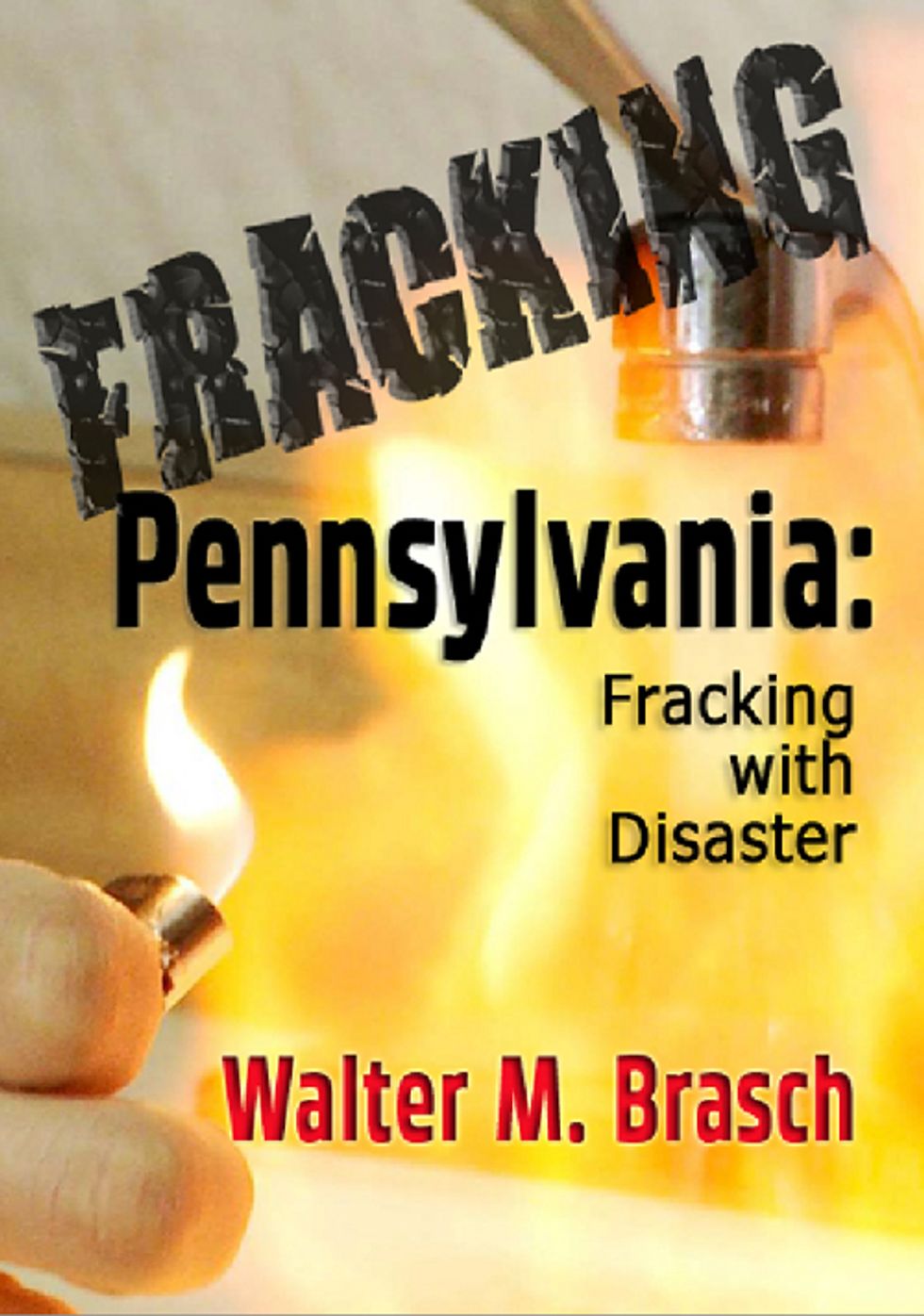 As an anti-fracking activist, one of the most important things I've learned in this work is how necessary it is for us to be connected and know about each other's work, experiences and information. Walter Brasch has made a valuable contribution to that effort. If I were teaching a course on environmental ethics, Brasch's books would be on the reading list.
Industry supporters who are derisive toward those of us who raise concerns about the safety of fracking will often repeat lines such as, "Bring your facts to the table. Stop fear-mongering. Base your arguments on scientific facts." Thanks to Brasch, we can do just that. His book is replete with facts, figures, dates and exact quotes (all meticulously footednoted) from industry and government officials on fracking. It is all woven together in a cohesive way that takes the reader through the complexities of issues surrounding shale gas drilling. If you are not alarmed and fearful while reading Brasch's book, you are not sufficiently engaging its content.
After a primer on fracking, its origins, the availability of natural gas, the realities and dangers of underground storage, and the current bans and moratoria in place on fracking, Part One covers the historical, political and economic issues of shale gas drilling. This includes an exhaustive scavenger hunt down the money trails between the industry and politicians at the federal and state levels. Brasch devotes many pages to explaining Act 13, the industry-favoring law that attempts to trump local jurisdictions and put gag orders on the medical and health care field while doing little to protect public health and environmental integrity.
The fact that lawmakers exempted the affluent suburbs in PA from gas drilling demonstrates just how disingenuous they are when it comes to sacrificing rural areas while protecting themselves from the dangers of drilling. Chapter Four, The Economics of Fracking, investigates  and debunks the much-touted claims about job-creation and the lure of easy money and weighs them against the costs of forced pooling, losing land rights through eminent domain, and real estate and insurance risks.
Part One concludes with the saga of Riverdale, the mobile home park of 32 families who were forcibly evicted to make room for Aqua America's water-withdrawal plant to sell water from the Susquehanna River to the fracking industry. As an active participant in that drama, I believe Brasch has done an excellent job of collecting interviews, researching the myriad details surrounding the case, and preserving for history the effort to protect homes, families and the surrounding ecosystem from fracking. While the effort is only a memory, it changed all of us involved in the six-month crisis, and I am grateful Brasch has recorded it so thoroughly in this volume.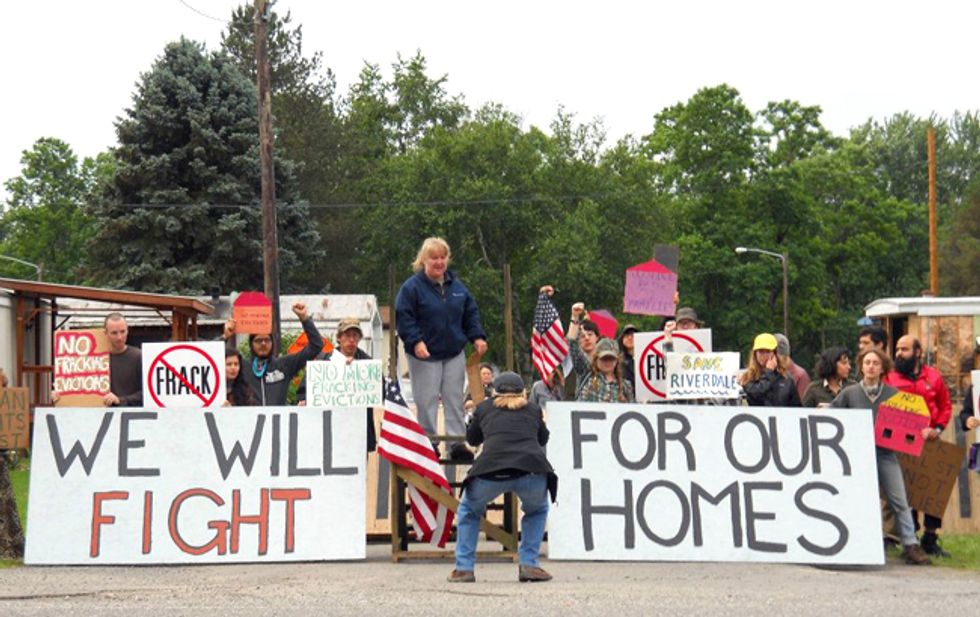 Part Two examines health and environmental issues ranging from water and air pollution to effects on agriculture, livestock and wildlife. His coverage of subjects such as pipeline regulation (or lack thereof), flowback treatment, underground injection of wastewater and earthquakes reveal just how dangerous every aspect of shale gas drilling is. Most disconcerting is the fact that by the industry's own admittance, there are and will be problems, but that the harm to health, community, and the environment are all justifiable and permissible in the cost-risk ratio. Part Two comes to a close by giving an overview of the myriad ways in which people have pushed back against the industry and frack-friendly politicians through grassroots organizations, social networking, films, music and other media. 
Given all that Brasch methodically lays out in his book about the dangers of fracking, he comes to a conclusion that is quite modest: that it's understandable for people to grab for the temporary jobs and royalty checks, but that the government has a responsibility to protect people and their environment instead of doing all it can to pander to the gas industry. One senses a sigh of frustrated resignation as Brasch predicts that after the gas has been tapped, the royalty checks cease, and the jobs fly away, the citizens of Pennsylvania will, once again, be left to clean up the mess, as we have done for decades after the lumber and coal industries extracted all they could from us.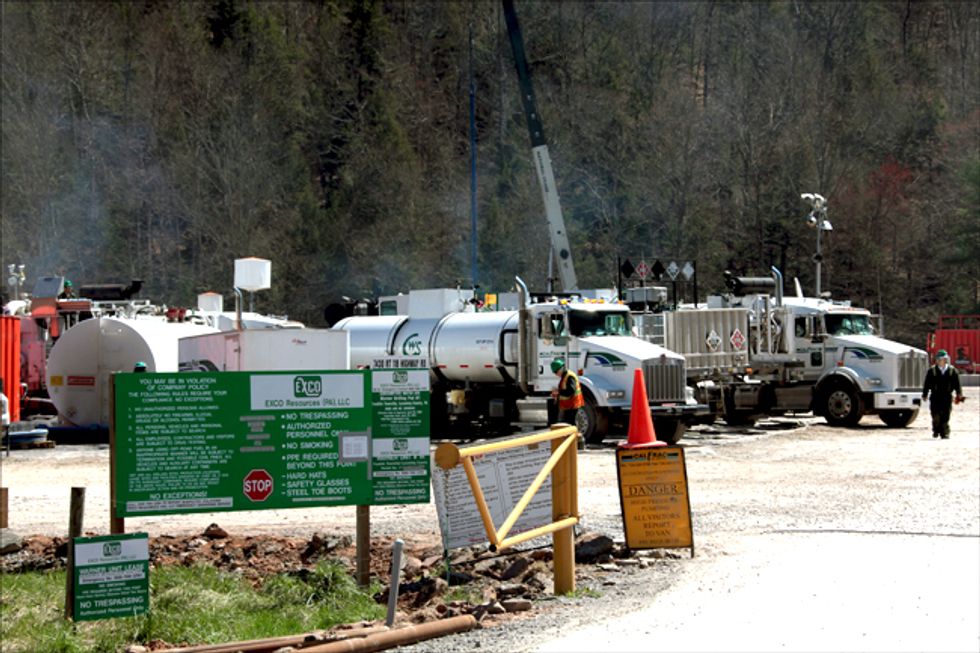 The whole fracking-game reminds me of taking my children to a carnival where the bright lights and games of chance beckon them to spend their allowance to win a fabulous prize. They see a handful of people walking around with big stuffed animals and rationalize that they, too, can enjoy such rewards. But the grown-ups know that it's all a racket. For every "winner," there are hundreds of people who were duped, who spent great sums of money and received no prize. And those who do walk away with the big stuffed bunny get home to find the seams loose and limbs falling off—proof of how cheaply made and worthless the prize truly was.
In the same way, for every "winner" in the frack-racket, there are hundreds who were duped, who received no big pay-off from the industry, whose well-paying job dissolved when the company pulled out and moved, and who found their well poisoned, their health destroyed and their communities ruined. Brasch is one of the grown-ups who is trying to tell us the truth about this racket and reveal the ugly underside of fracking-roulette. Whether anyone will listen, only time will tell.
Visit EcoWatch's FRACKING page for more related news on this topic.
The Rev. Leah D. Schade is the Pastor at United in Christ Lutheran Church, Lewisburg, PA. She is the founder of Interfaith Sacred Earth Coalition and can be reached via email at [email protected]. She is a PhD Candidate at The Lutheran Theological Seminary at Philadelphia.
——–
Sign the petition today, telling President Obama to enact an immediate fracking moratorium:

EcoWatch Daily Newsletter