Fracking Economics Revealed as Shale Gas Bubble, Not Silver Bullet
May. 23, 2013 12:32PM EST
Energy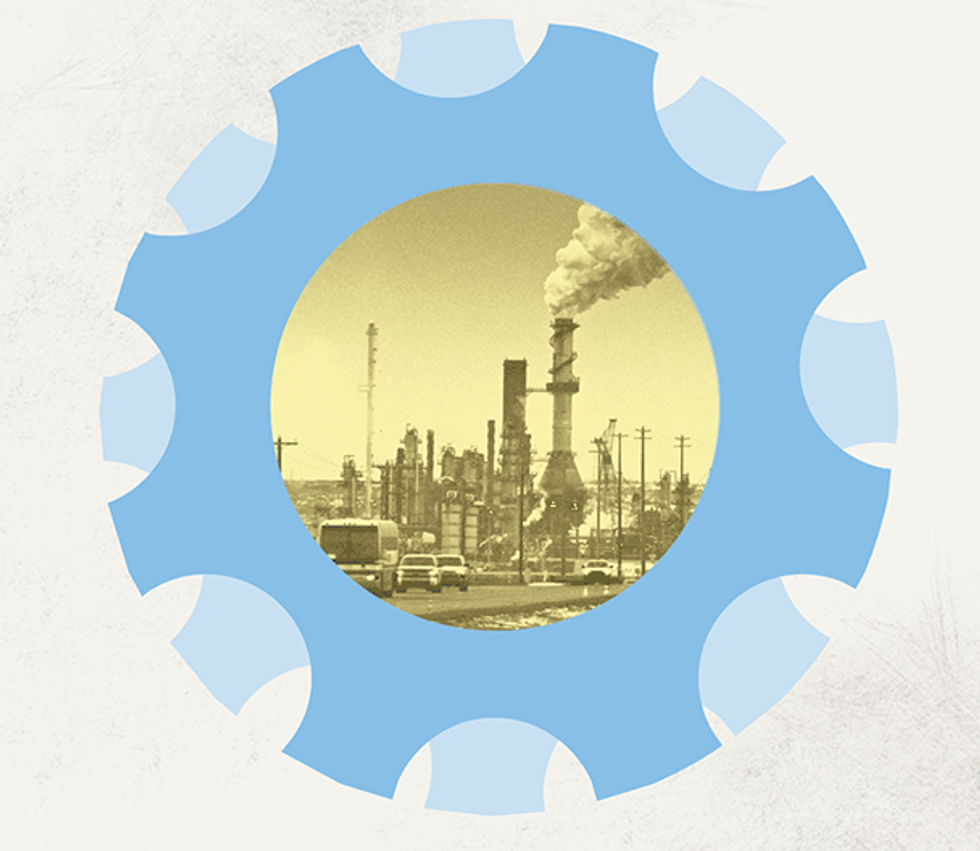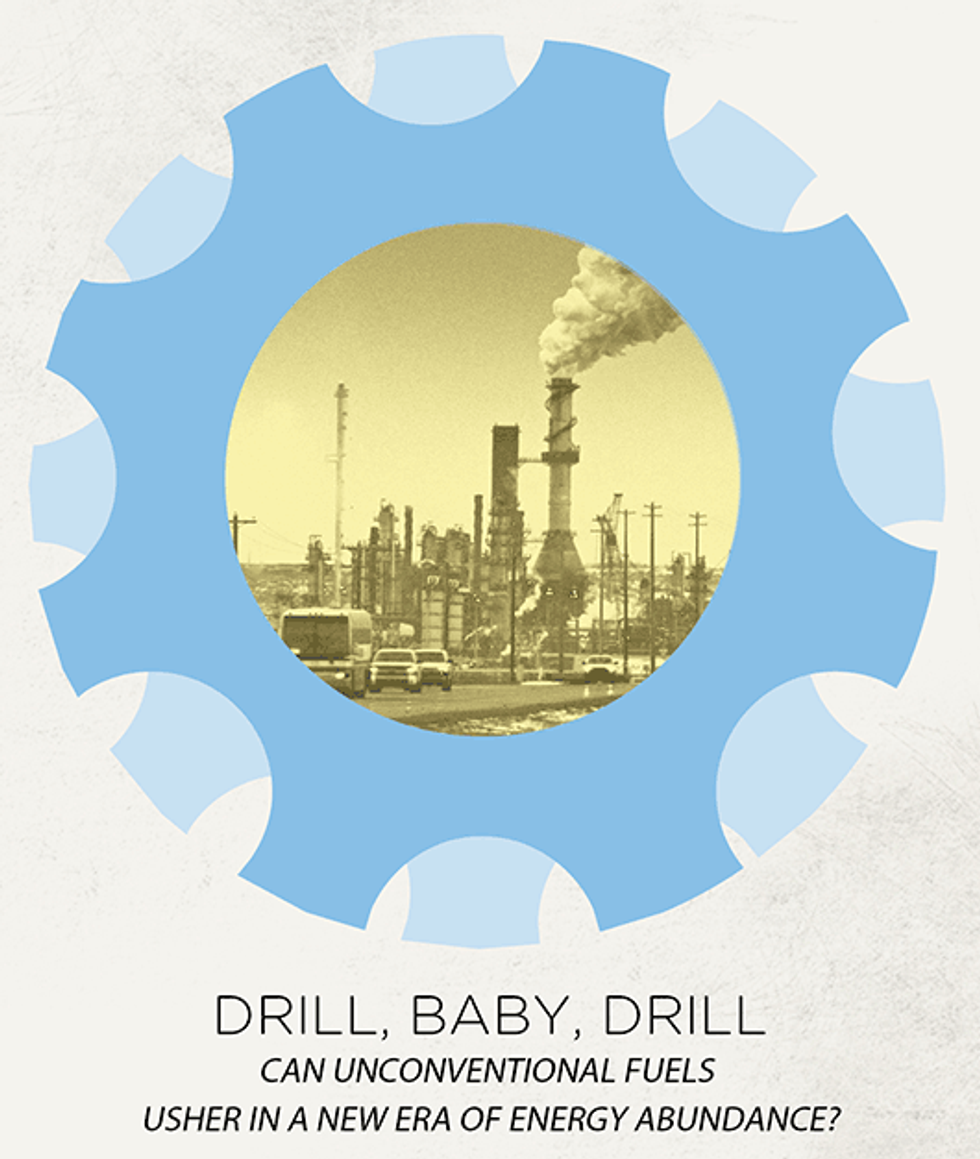 With several bills pending in the New York legislature related to natural gas development in the state, elected officials were briefed today on research revealing its economic limitations.
Hosted by Citizens Campaign for the Environment, Earthworks, Energy Policy Forum, Environmental Advocates of New York, Frack Action and the Post Carbon Institute, the briefing focused on two groundbreaking reports released this spring. In sum, scientific and financial analyses show that the medium- to long-term benefits of shale fracking may be illusory and more similar to the housing bubble than the economic silver bullet promised by the gas industry.
The reports, Drill Baby Drill by veteran coal and gas geologist David Hughes and Shale and Wall Street by financial analyst Deborah Rogers, assess the economic sustainability of the tight oil and shale gas booms that are sweeping America—and could come to New York through fracking in the Marcellus and Utica Shale formations. They comprise a thorough and up-to-date analysis of data on more than 60,000 oil and gas wells and a comprehensive review of the financial status of the companies leading the charge to expand domestic fossil fuel development.
Together, the authors conclude that rather than offering the nation a century of cheap energy and economic prosperity, fracking will provide only a decade of gas and oil abundance, at most, and is creating a fragile new financial bubble that is already starting to deflate. Additional research conclusions discussed at the briefing included:
The shale gas and tight oil booms have been oversold. According to actual well production data filed in many states, shale gas and shale oil reserves have been overestimated by operators by as much as 400-500 percent.
Wall Street has played a key behind-the-scenes role in hyping the fracking boom through mergers and acquisitions and transactional fees, similar to the pattern seen in the housing boom that led to the financial crisis.
High productivity shale plays are not common. Just five gas plays and two oil plays account for 80 percent of production of those energy sources, while the most productive areas constitute relatively small "sweet spots" within those plays.
Production rates are already in decline in many shale plays. The high rates of per-well investment required to maintain production mean U.S. shale gas production may have already peaked and maintaining production will require high rates of potentially unsustainable, high-cost drilling.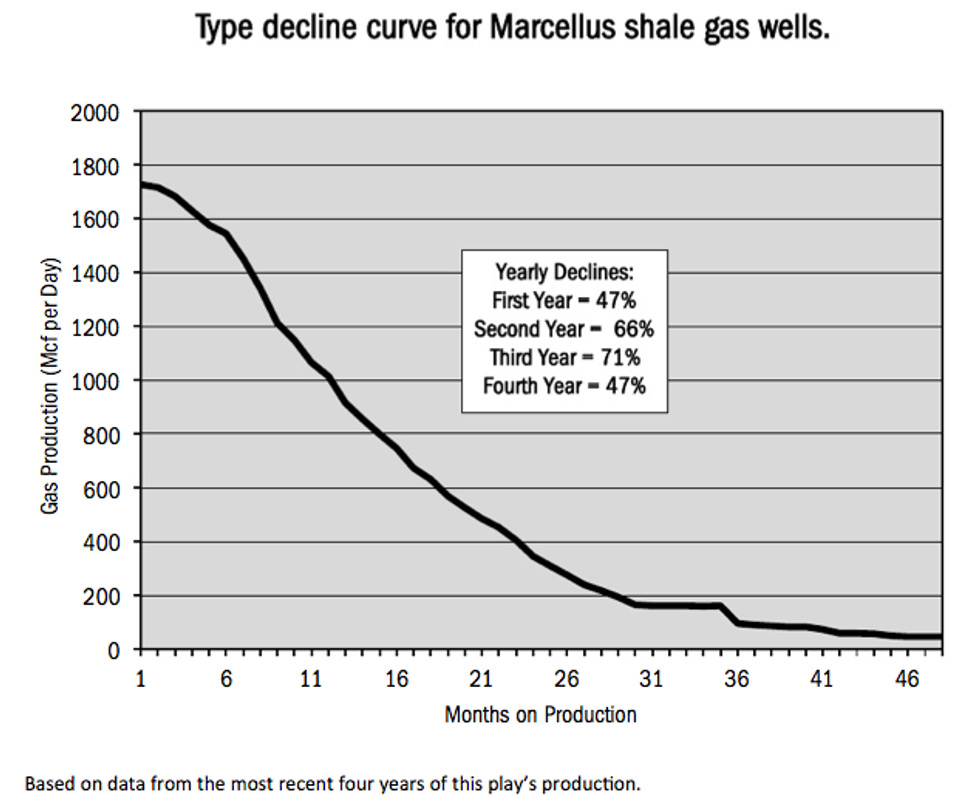 "The fracking debate in New York and nationwide has been consistently framed as a way to generate economic benefits and job creation, with limited risk of environmental and public health impacts," says Deborah Rogers. "But data don't lie. In every region where shale gas development occurs, economic stability has proven elusive—yet environmental degradation and peripheral costs have proved very real."
"Based on our research and what is increasingly evident in gas and oil fields, a new energy dialogue is clearly needed nationally and in states like New York," says David Hughes. "Given the true potential, limitations, and both financial and environmental costs of the energy panaceas being touted by industry and government proponents, it will simply not be possible to drill and frack our way to 'energy independence.'"
Visit EcoWatch's FRACKING page for more related news on this topic.
——–
Sign the petition today, telling President Obama to enact an immediate fracking moratorium:

EcoWatch Daily Newsletter
Related Articles from EcoWatch