This website uses cookies to ensure you get the best experience while browsing it. By clicking 'Got It' you're accepting these terms.
Fracking Bill Could Take the 'Public' Out of Public Lands
Aug. 01, 2013 08:02AM EST
Energy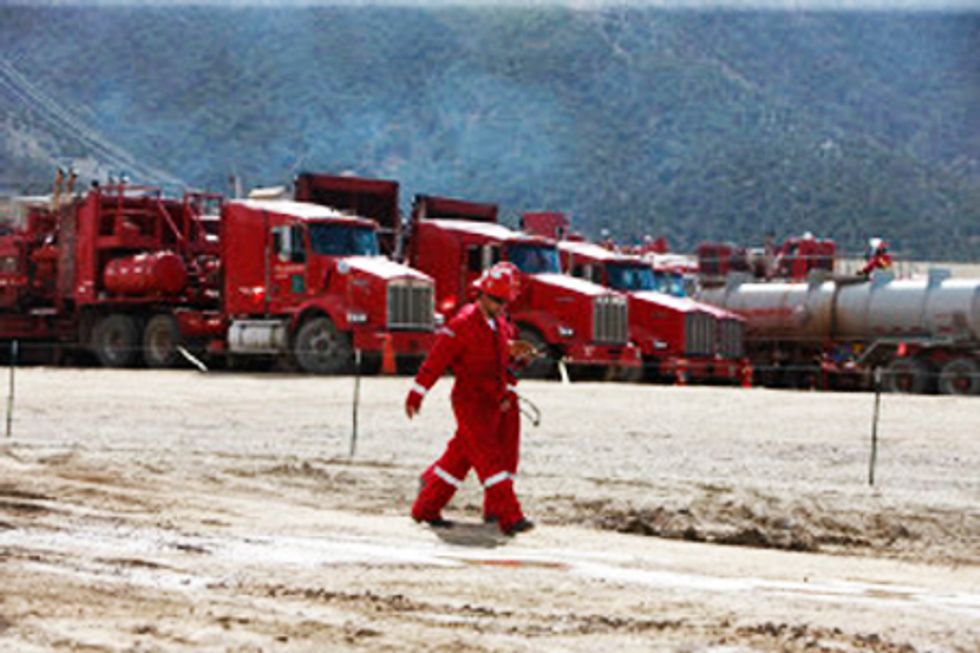 It's about local control, say members of Congress who want the states, not the federal government, to regulate fracking on federal lands—those public lands that belong to all Americans.
The House Natural Resources Committee is considering a bill that would bar the feds from enforcing any "Federal regulation, guidance or permit requirement regarding" fracking in states that have their own rules or guidance.
The impetus for the bill? The Interior Department has proposed updating its fracking regulations, which are more than 30 years old. It's a reasonable thing to do considering that the technology has dramatically changed and literally transformed the landscape of drilling, opening up previously inaccessible deposits.
But the priority for the bill's proponents is that the Interior Department keeps its hands off oil and gas operations on our public lands.
And they aren't worried if the public or federal officials don't think state rules are strong enough to protect water and air quality, human health, wildlife and fish. The bill sponsored by Rep. Doug Lamborn (R-CO) and Rep. Bill Flores of (R-TX) would prohibit the Interior Department from regulating fracking on federal lands regardless of whether state rules "are duplicative, more or less restrictive, shall have different requirements or do not meet Federal guidelines."
During a recent hearing, Rep. Rush Holt (D-NJ) said the bill contains "broad terms with severe implications."
"[The bill] would allow fracking within any unit of the national park system or any other federal land if it was permitted to do so under state law," Rep. Holt warned.
Leavin' It to the States?
The response from the bill's proponents? The  states are already doing a good job regulating fracking and other energy operations. Enforcing federal rules would be redundant.
"The bill before us today is about empowering local self-government in placing a check on the growth of an out-of-control, one-size-fits-all federal government," Rep. Flores said during the hearing.
A cynic would argue that the bill is about the empowerment of the oil and gas industry. It's easy to see why oil and gas companies would rather take their chances with state regulators.
Consider the following:
Federal agencies are charged with balancing competing uses on federal lands and analyzing the potential effects on a range of resources. States usually have no such mandate.
State regulations, enforcement, staffing and funding levels vary widely.
The main focus of most state oil and gas commissions is on getting the minerals out of the ground and the makeup of commissions is typically heavily weighted toward industry.
While many state oil and gas agencies include the word "conservation" in their name, it doesn't refer to "environmental protection," as a recent E&E story noted. It refers to extracting all the oil and gas in an area before moving to another spot so the minerals aren't wasted—"conserving" the petroleum resources.
The More Things Change…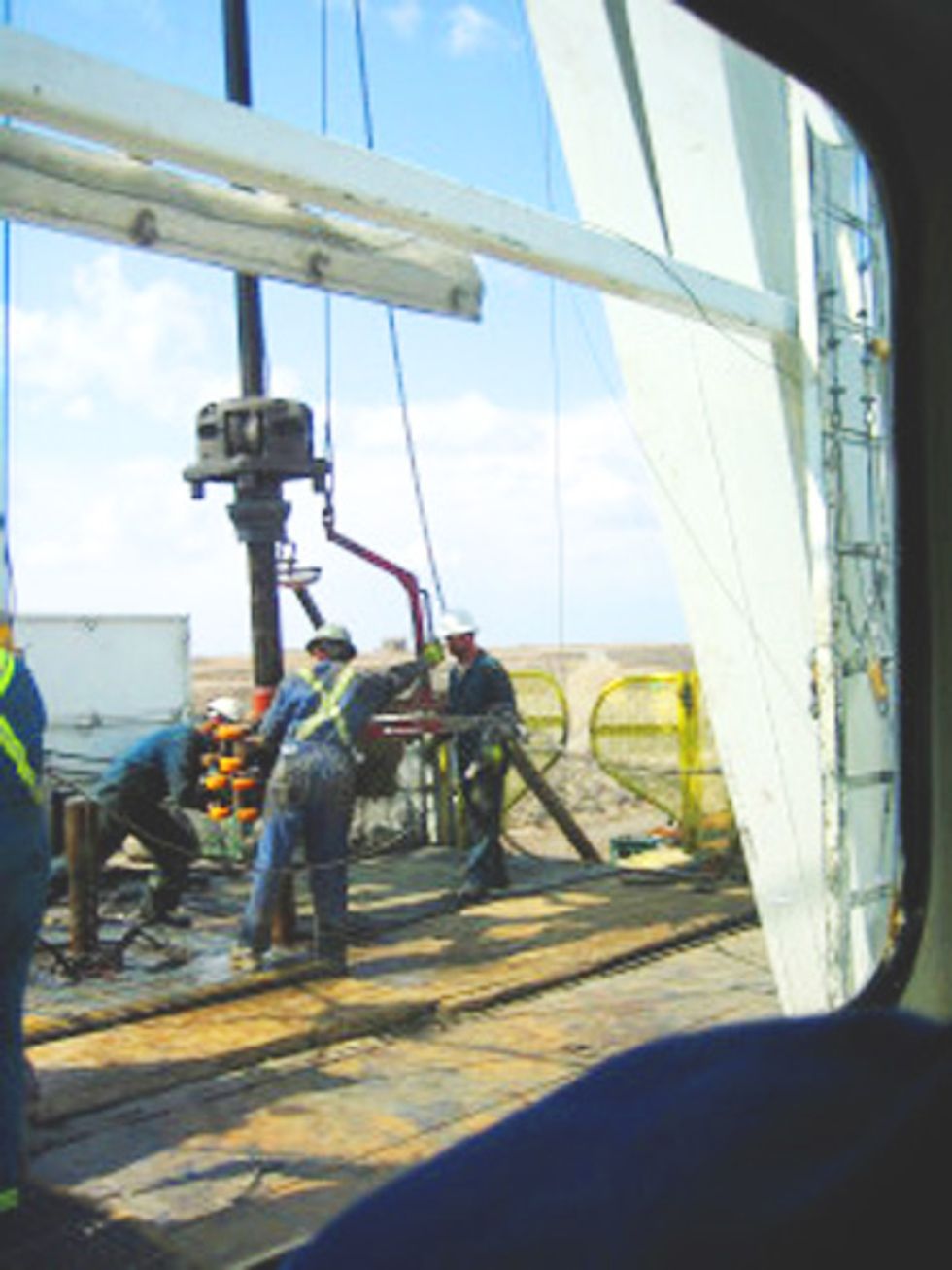 Not so very long ago here in Colorado, the oil and gas industry was fighting the enforcement of state rules on federal land. Enactment of the Colorado Habitat Stewardship Act required the oil and gas commission to place a stronger emphasis on resources other than fossil fuels. The oil and gas commission's membership was changed to include representation from local governments, conservationists and landowners.
The changes were championed by a governor who ran on a conservation platform and courted  hunters and anglers who worried that a natural gas boom was threatening wildlife and habitat. The industry loudly protested the state's insistence that the new rules applied to federal land.
The pendulum has swung again in Colorado. The administration of a different governor is joining an industry group in a lawsuit against the City of Longmont,which has banned fracking within its borders. I doubt Longmont's ban is the kind of "local self government" the federal lawmakers have in mind.
The bill's proponents talk about states' rights; that's not the issue. The issue comes down to how energy is developed responsibly while we safeguard all the other important resources on lands. These lands are a public trust and are home to irreplaceable natural, archaeological and cultural treasures. It's about requiring consistent, minimum environmental and health standards for a process that forces, at high pressure, chemical-laced fluids underground and leaves behind large volumes of wastewater.
It's understandable that businesses seek whatever advantages they can. But as long as our public lands remain public, elected officials are obligated to consider more than corporate bottom lines when making decisions about them.
Visit EcoWatch's FRACKING and PUBLIC LANDS pages for more related news on this topic.
——–
EcoWatch Daily Newsletter
Malaysian Environment Minister Yeo Bee Yin (front 2nd L) and officials inspect a container containing plastic waste shipment on Jan. 20, 2020 before sending back to the countries of origin. AFP via Getty Images
The Southeast Asian country Malaysia has sent 150 shipping containers packed with plastic waste back to 13 wealthy countries, putting the world on notice that it will not be the world's garbage dump, as CNN reported. The countries receiving their trash back include the United States, the United Kingdom, France and Canada.
Trump leaves after delivering a speech at the Congress Centre during the World Economic Forum annual meeting in Davos on Jan. 21, 2020. JIM WATSON / AFP via Getty Images
Warning: The video above may be upsetting to viewers.
An amusement park in China came under fire on social media this weekend for forcing a pig off a 230 foot-high bungee tower.
Participants at the tree-planting event in Ankazobe district, Madagascar, on Jan. 19. Valisoa Rasolofomboahangy / Mongabay
By Malavika Vyawahare, Valisoa Rasolofomboahangy
Madagascar has embarked on its most ambitious tree-planting drive yet, aiming to plant 60 million trees in the coming months. The island nation celebrates 60 years of independence this year, and the start of the planting campaign on Jan. 19 marked one year since the inauguration of President Andry Rajoelina, who has promised to restore Madagascar's lost forests.