This website uses cookies to ensure you get the best experience while browsing it. By clicking 'Got It' you're accepting these terms.


The best of EcoWatch, right in your inbox. Sign up for our email newsletter!
Food & Water Watch Applauds North Carolina for Cautious Approach to Fracking
May. 02, 2012 01:14PM EST
Energy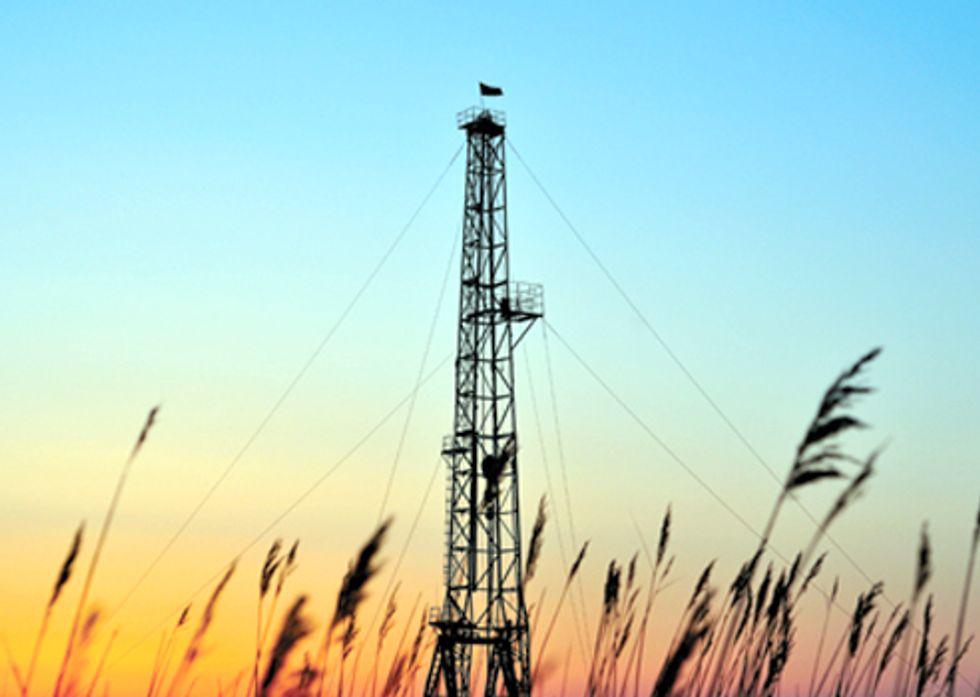 Below is a statement from Food & Water Watch Executive Director, Wenonah Hauter:
"Today the North Carolina Department of Environmental and Natural Resources (DENR) released its final report on the potential impacts of legalizing hydraulic fracturing (fracking) in the state. Thousands of North Carolinians participated in the open hearings about fracking and submitted comments, and their voices greatly improved the draft version of the report. The final report concludes that the current ban should remain in place indefinitely. Importantly, the new conclusion also acknowledges that, given all available information, fracking could put the state's water resources at risk.
"While a positive development, sustained public pressure and engagement is needed to fully protect communities in the Tar Heel State from the risks and costs to public health and the environment that accompany drilling and fracking for shale gas, especially given the current push to allow fracking in North Carolina. For this reason, Food & Water Watch delivered to Governor Beverly Purdue a letter of invitation from residents and organizations in communities across the United States where drilling and fracking has already taken place, suggesting that she visit them to see and hear firsthand how fracking has affected their lives. 
"From California to Pennsylvania, residents living near fracking wells have endured contaminated drinking water, air pollution and bouts with mysterious illnesses. The process has marred landscapes and turned rural communities into sacrifice zones while offering economic benefits to only a lucky few. It is reassuring to see leaders in North Carolina exercising caution on this issue, but Governor Purdue needs to look at the facts about fracking, not fall for industry hype.
"There are many unanswered questions about the potential impact of fracking in North Carolina. Among them:
The cumulative effect of drilling and fracking on public health in the state
Whether its possible to avoid polluting drinking water resources
How the millions of gallons of fracking wastewater from each well can be disposed of safely, and whether or not solid waste from the industry will compromise and contaminate local landfills
Whether fracking would create negative long term economic consequences for communities throughout the state, and how to ensure that low-income residents do not bear a disproportionate burden
How funding to develop, implement and enforce a comprehensive new state regulatory program could be secured in the current political climate of budget shortfalls.
"Fracking and horizontal drilling are currently banned in North Carolina, but new bills to legalize the practice are expected to be introduced when the General Assembly resumes this month. 
"With so many unanswered questions about the effects of fracking highlighted in DENR's recent report, combined with the experiences of those who live in areas where fracking is currently occurring, Governor Perdue must be prepared to safeguard public health and the environment by vetoing any legislation that would allow fracking to move forward in our state."
For more information, click here.
—————
Stay up-to-date on the latest fracking news by clicking here.
EcoWatch Daily Newsletter
Pexels
Up to 20% of people may have a food addiction or exhibit addictive-like eating behavior.
Spiced hot chocolate. Lilechka75 / iStock / Getty Images
Food is the cornerstone of the holiday season. It brings friends and family together to share memories, cultural traditions, and great flavors.
Solar panels at the Renewable Hydrogen Fueling and Production Station on Joint Base Pearl Harbor-Hickam. U.S. Navy / Mass Communication Specialist 2nd Class Daniel Barker / Released
By Tara Lohan
Three years into the Trump administration, its anti-climate and anti-science agenda is well established. Despite dire warnings from the world's leading scientists about the threats from rising greenhouse gas emissions, the administration has stubbornly continued to deny climate change, obstructed and undermined efforts to curb it, and moved again and again to roll back existing regulations that help reduce emissions.
Pexels
Rye bread tends to have a darker color and stronger, earthier taste than regular white and wheat bread, which is one reason why many people enjoy it.
Elva Etienne / Moment / Getty Images
By Ketura Persellin
Gift-giving is filled with minefields, but the Environmental Working Group's (EWG) got your back, so you don't need to worry about inadvertently giving family members presents laden with toxic chemicals. With that in mind, here are our suggestions for gifts to give your family this season.