EVENT: 'Marcellus Shale Exposed' Symposium
Feb. 29, 2012 12:34AM EST
Fracking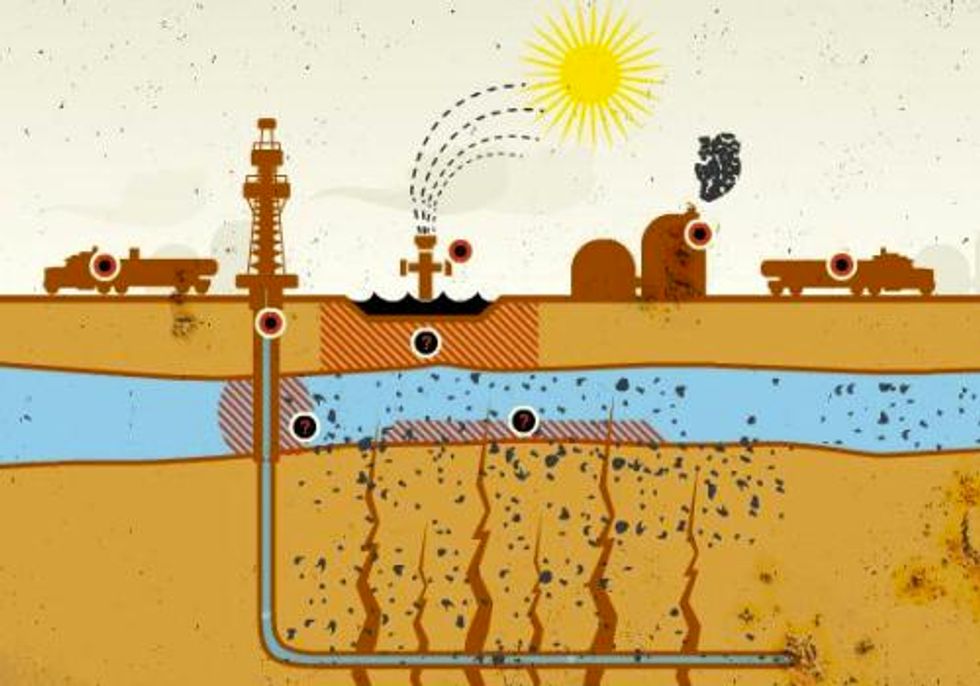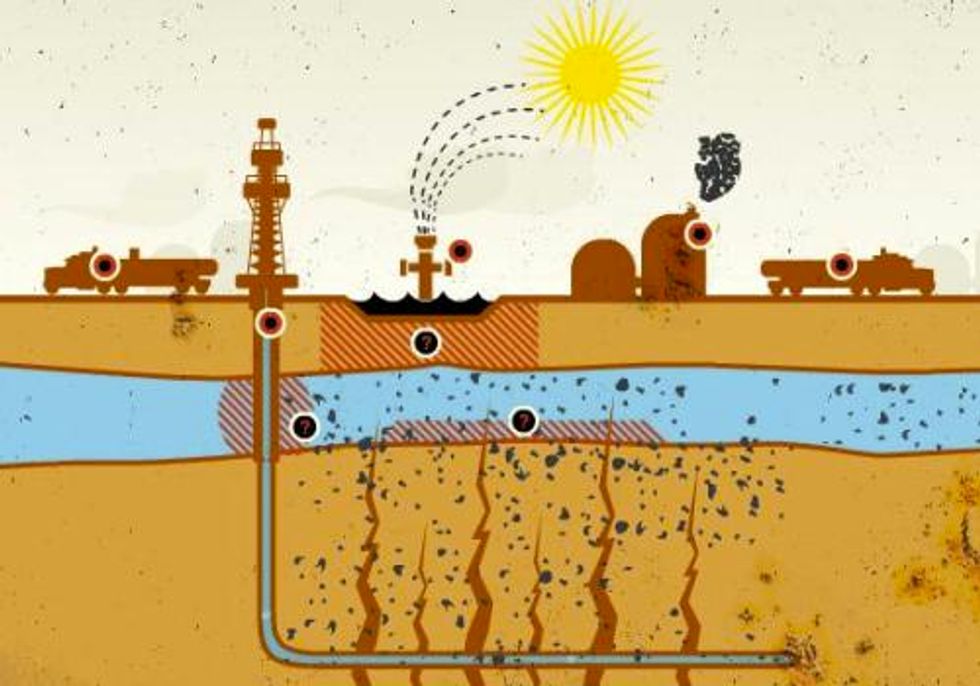 WHAT: Symposium on the impacts of gas drilling.
WHEN: March 16 - 17
WHERE: Northampton Community College, Green Pond Rd., Bethlehem, Pennsylvania 18020
Marcellus Shale Exposed is a free symposium for truth and action. The two goals for the event are to provide you with information you didn't know about unconventional natural gas drilling and to provide you with opportunities to take action to stop unsafe gas drilling. The symposium will feature speakers, exhibitors and media presentations as well as six task force sessions conducted by leading experts, organizers and activists. Join us as we plan actions to protect our environment, health and safety.
The keynote speaker will be Dr. Anthony Ingraffea, who is a Dwight C. Baum professor of engineering and Weiss Presidential Teaching Fellow at Cornell University's School of Civil and Environmental Engineering. He has spoken and written extensively on hydraulic fracturing and pipeline safety.
Other presenters include:
•  Deborah Rogers, founder of Energy Policy Forum, on the economics of drilling.
•  Jeff Schmidt, director of the Pennsylvania chapter of the Sierra Club, on legislative and regulatory issues.
•  Tracy Carluccio, deputy director of the Delaware Riverkeeper Network, on environmental impacts.
•  Michelle Bamberger and Robert E. Oswald, authors of Impacts of Gas Drilling on Human and Animal Health, on health impacts.
•  Vera Cole, president of Mid-Atlantic Renewable Energy Association, on clean energy alternatives.
•  Karen Feridun, founder of Berks Gas Truth, on media and messaging.
Other activities include the screening of the documentary Gasland: A Film by Josh Fox on March 16 at 6 p.m.
For more information, to register and to see the schedule of events, click here.
EcoWatch Daily Newsletter
Related Articles from EcoWatch
Recent Stories from EcoWatch