This website uses cookies to ensure you get the best experience while browsing it. By clicking 'Got It' you're accepting these terms.
Elon Musk: 'We've Dramatically Increased the Power Capability' of the Tesla Powerwall
Jun. 12, 2015 08:02AM EST
Business
Its only been a month since Elon Musk unveiled a game-changing suite of batteries for businesses, homes and utilities to help wean the world off fossil fuels. And now, the Tesla CEO is already upping the ante with the Powerwall, a home battery that charges using electricity generated from solar power.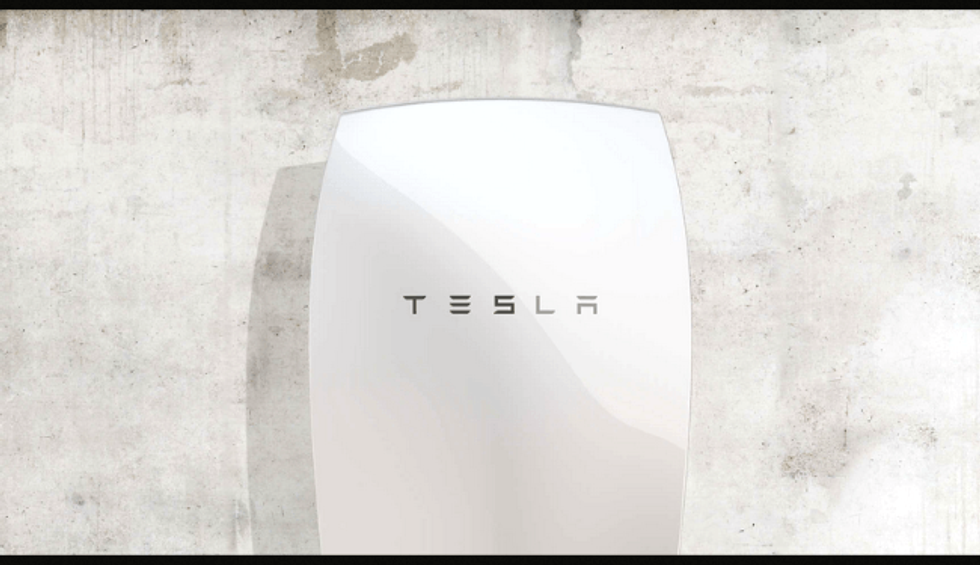 "We've dramatically increased the power capability of the Powerwall," Musk said at Tesla's annual stockholders' meeting in Mountain View, California this week. "It basically more than doubled the power output of the power pack, and the price is going to stay the same."
According to Computer World, prices for the products will stay at $3,000 for the seven kilowatt-hour (kWh) daily cycle version and $3,500 for the 10 kWh backup UPS (Uninterruptible Power Supply) version. The batteries will go from having a two kilowatt (kW) steady power output and a 3.3 kW peak output to a 5 kW steady output and 7 kW peak output.
"The daily cycler is sort of more about economics or getting off the grid completely, whereas the backup UPS is just there to ensure your house has power if there's ever a power outage," Musk explained.
Solar panel owners and future solar panel owners will receive "priority" treatment for delivery of the new Powerwall batteries, Computer World reported. "It doesn't have to be SolarCity," Musk said of his sister company, of which he's a chairman. "SolarCity is, of course, preferred, if you like the best." As we previously reported, the solar installer is the first in line to incorporate Tesla's new batteries.
The reason behind the upgrade came after the products received some criticism when they were first released. According to Edie.net, potential buyers alleged that the 2 kWh output wouldn't be enough to power a standard house. Additionally, Forbes staff writer Christopher Helman also crunched the numbers and found that the 15 cents per kWh of solar power (generated by SolarCity's panels) plus the 15 cents to cycle a kWh from the Powerwall add up to 30 cents per kWh of electricity, a "bonkers" amount considering that the national average for utility-provided electricity is 12.5 cents per kWh, Helman pointed out.
However, as Musk said at the shareholders' meeting, "We actually took some of the negative feedback to heart, and I'm happy to announce we've dramatically increased the power capability of the Powerwall." The added power capacity should power an entire house, provided the occupants aren't running energy-hungry air condition units, Musk said.
Watch Musk (who starts speaking at 13:30) at the Tesla shareholders' meeting in the video below:
YOU MIGHT ALSO LIKE
12 Reasons Why Solar Is Having an Explosive Year
Award-Winning Documentary Offers a 'Surprising Solution to America's Oil Addiction'
Giant Solar Floating Farm Could Produce 8,000 Tons of Vegetables Annually
EcoWatch Daily Newsletter
Psychedelic mushrooms are currently classified as a Schedule I drug by the FDA, and possession is a felony nationwide. juriskraulis / iStock / Getty Images
Democratic presidential candidate, former Vice President Joe Biden speaks during a campaign town hall meeting at Vista Grande Jan. 28 in Clinton, Iowa. The Iowa caucuses are February 3. Chip Somodevilla / Getty Images
Joe Biden put his hand on the chest of an Iowa voter and told the man to vote for someone else when the voter asked the former vice president about his plans to replace gas pipelines, The Independent reported.
Greening the barren mountain has helped recharge groundwater levels in the villages. Photo by Gurvinder Singh. Mongabay India
Jamini Mohan Mahanty is out for a morning walk every day. At 91, he is hale and hearty. A resident of Jharbagda village in Purulia district, West Bengal, Mahanty thanks the "green mountain" in his village for having added some extra years to his life.

A wild Woodland Bison walks in the Arctic wilderness. RyersonClark / iStock / Getty Images Plus
Visitors to the Hollywood & Highland mall in Hollywood wear face masks on Jan. 27 . Five people in the U.S. have tested positive for the deadly strain of Coronavirus, one each in Washington, Illinois and Arizona, and two in Southern California, according to the U.S. Centers for Disease Control and Prevention. ROBYN BECK / AFP / Getty Images