This website uses cookies to ensure you get the best experience while browsing it. By clicking 'Got It' you're accepting these terms.
David Wolfe: 10 Natural Antibiotics That Fight Infection
Oct. 08, 2015 09:03AM EST
Popular
DavidWolfe.com
It's almost instinctual for us to head to the doctor's office to get a prescription when faced with an infection or other illness. But the antibiotics often prescribed usually wind up doing much more harm than good, killing off healthy bacteria with the bad ones.
While antibiotics do have their place in medicine, why not think about reaching for a natural solution when you can? Here are 10 natural antibiotics that you've probably already got lying around your kitchen.
---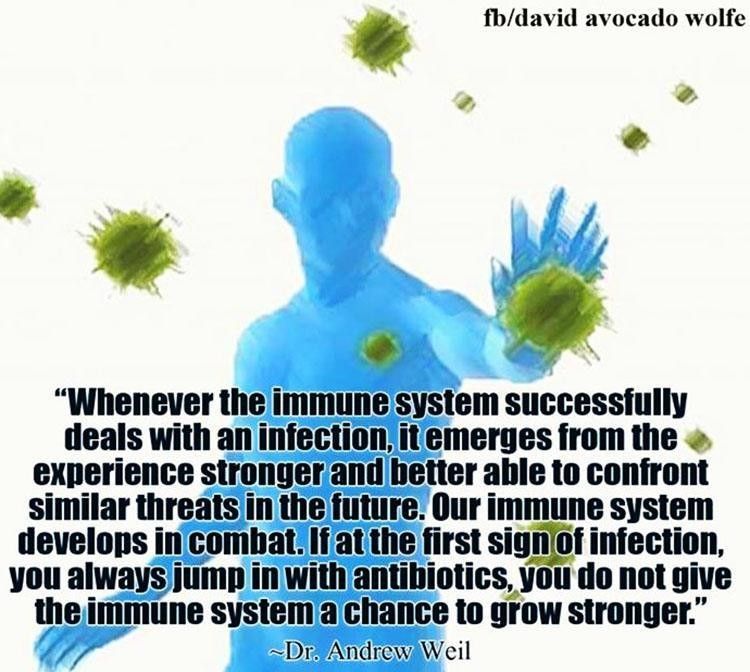 1. Garlic
By eating a few cloves of garlic each day, you can effectively fight off all sorts of bacteria, viruses and infections. Studies have even found that garlic can assist in areas as severe as AIDS symptoms, diabetes and high blood pressure. (source).
It's also a great help in relieving the effects of colds, flus and toothaches. It doesn't hurt that organic garlic is also quite affordable.
Cooking it into a meal is not good enough, however; to maximize its full antibiotic properties, you'll need to crush the garlic and eat it raw. A great way to try this is in a salad, soup or even drink.
2. Onions
Onions are closely related to garlic and have similar health benefits, reducing pain and inflammation as well as illnesses like colds and flus. (source).
Similar to garlic, you'll get the best results by eating onions raw. Cooking onions releases many of their healthiest nutrients, robbing your body of their help.
3. Grapefruit Seed Extract
Graprefruit seed extract, referred to as GSE, is conventionally used as an anti-microbial compound. It has shown great promise in preventing the growth of various fungi and bacteria, even being recommended for use in bathroom cleaning. (source).
You'll need to dilute the extract when using it. The site I've linked to above lists a few helpful pointers for determining how much extract you need for specific applications.
4. Horseradish
Horseradish gives your body energy; this stuff is potent. Horseradish helps your body defend itself against potential illnesses. It also promotes healthy blood circulation and has antibiotic properties when broken down in the stomach.
Horseradish can treat everything from urinary tract infections to kidney stones and bronchitis. (source).
Consume it raw (blended or juiced) or diced up with a light amount of vinegar for best effects.
5. Vitamin C
Vitamin C can be found in a wide variety of fruits including oranges and pineapples. It's known for its ability to strengthen the immune system—that's why orange juice is so relieving when you've got a cold.
Vitamin C works wonders in areas of skin repair and prenatal health. (source).
Getting your hands on a 100 percent natural organic orange juice is one way to consume vitamin C—also consider eating an orange or two a few days each week.
6. Manuka Honey
Manuka honey is made by bees in New Zealand and, like other types of honey, contains peroxide which gives it its antibiotic properties. This property is present in many other honeys, its just that New Zealand has marketed their honey better than anyone else.
It also contains several other antibiotic components that are not found in other types of honey such as methylglyoxal. (source).
The downside to manuka honey is that it can be a bit costly. You can find it at Whole Foods or online for about $50 a bottle.
7. Cinnamon
Cinnamon can help lower blood sugar in folks dealing with adult onset diabetes tendencies. It also contains antibiotic properties and can help treat yeast infections. (source).
There are many ways to consume cinnamon. One of my favorite is to simmer Sri Lankan cinnamon bark in a pot of water and pour the contents into a mug. You can then refrigerate the drink and consume it over several days. Quite refreshing.
8. Apple-Cider Vinegar
Apple cider vinegar contains malic acid, known to possess antibiotic properties. It can assist greatly in preventing and relieving a sore throat helping to kill the germs that cause the condition. (source).
9. Ginger
It's incredibly common for ginger to be used in the treatment of flus and colds. It's also great for treating an upset stomach and for nausea as well as treating muscle and joint pain.
There is reason to avoid consuming ginger in very large amounts if you are expecting to be pregnant, however; some experts fear it may lead to miscarriage. (source).
10. Eucalyptus
When placed on skin, eucalyptus has many antiseptic properties. It's also commonly used in teas and inhaled to fight coughs. It's also great at killing fungus. (source).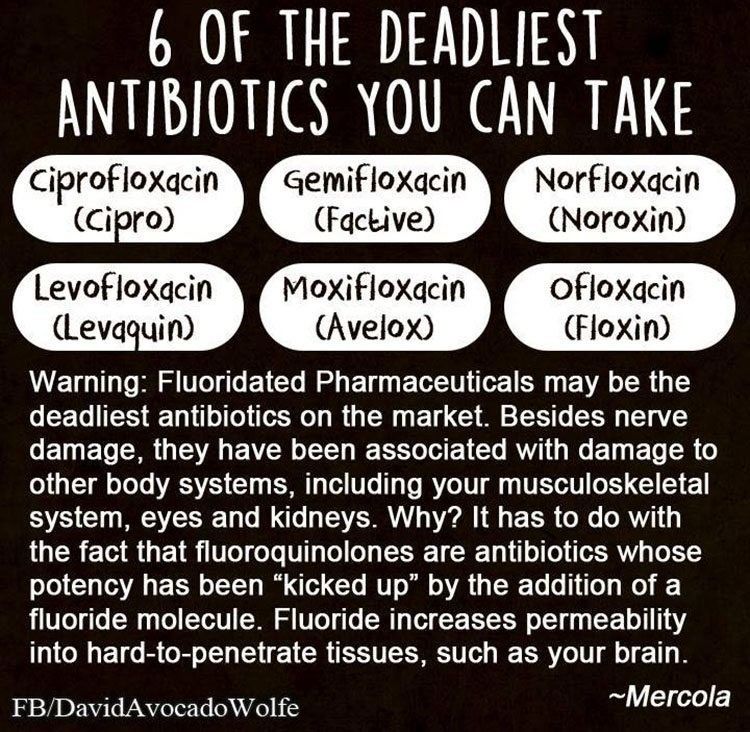 Related Articles Around the Web
From Your Site Articles
EcoWatch Daily Newsletter

georgeclerk / E+ / Getty Images
By Jennifer Molidor
One million species are at risk of extinction from human activity, warns a recent study by scientists with the United Nations. We need to cut greenhouse gas pollution across all sectors to avoid catastrophic climate change — and we need to do it fast, said the Intergovernmental Panel on Climate Change.
This research should serve as a rallying cry for polluting industries to make major changes now. Yet the agriculture industry continues to lag behind.
Edwin Remsburg / VW Pics / Getty Images
Botswana, home to one third of Africa's elephants, announced Wednesday that it was lifting its ban on the hunting of the large mammals.
"The Ministry of Environment, Natural Resources Conservation and Tourism wishes to inform the public that following extensive consultations with all stakeholders, the Government of Botswana has taken a decision to lift the hunting suspension," the government announced in a press release shared on social media.
Pxhere
By Richard Denison
Readers of this blog know how concerned EDF is over the Trump EPA's approval of many dozens of new chemicals based on its mere "expectation" that workers across supply chains will always employ personal protective equipment (PPE) just because it is recommended in the manufacturer's non-binding safety data sheet (SDS).
By Grant Smith
From 2009 to 2012, Gregory Jaczko was chairman of the Nuclear Regulatory Commission, which approves nuclear power plant designs and sets safety standards for plants. But he now says that nuclear power is too dangerous and expensive — and not part of the answer to the climate crisis.
A lake in Rocky Mountain National Park. Brett Walton / Circle of Blue
By Brett Walton
When Greg Wetherbee sat in front of the microscope recently, he was looking for fragments of metals or coal, particles that might indicate the source of airborne nitrogen pollution in Rocky Mountain National Park. What caught his eye, though, were the plastics.
Gabriele Holtermann Gorden / Pacific Press / LightRocket / Getty Images
In a big victory for animals, Prada has announced that it's ending its use of fur! It joins Coach, Jean Paul Gaultier, Giorgio Armani, Versace, Ralph Lauren, Vivienne Westwood, Michael Kors, Donna Karan and many others PETA has pushed toward a ban.
This is a victory more than a decade in the making. PETA and our international affiliates have crashed Prada's catwalks with anti-fur signs, held eye-catching demonstrations all around the world, and sent the company loads of information about the fur industry. In 2018, actor and animal rights advocate Pamela Anderson sent a letter on PETA's behalf urging Miuccia Prada to commit to leaving fur out of all future collections, and the iconic designer has finally listened.
Amer Ghazzal / Barcroft Media / Getty Images
If people in three European countries want to fight the climate crisis, they need to chill out more.
That's the conclusion of a new study from think tank Autonomy, which found that Germany, the UK and Sweden all needed to drastically reduce their workweeks to fight climate change.
Amazon Employees for Climate Justice held a press conference after the annual shareholder meeting on May 22. Amazon Employees for Climate Justice