This website uses cookies to ensure you get the best experience while browsing it. By clicking 'Got It' you're accepting these terms.
Court Rules That New York Towns Can Ban Fracking
Jun. 30, 2014 10:47AM EST
Energy
In a precedent-setting case decided today by the New York Court of Appeals, local communities have triumphed over the fracking industry. The court ruled that the towns of Dryden and Middlefield can use local zoning laws to ban heavy industry, including oil and gas production within municipal borders.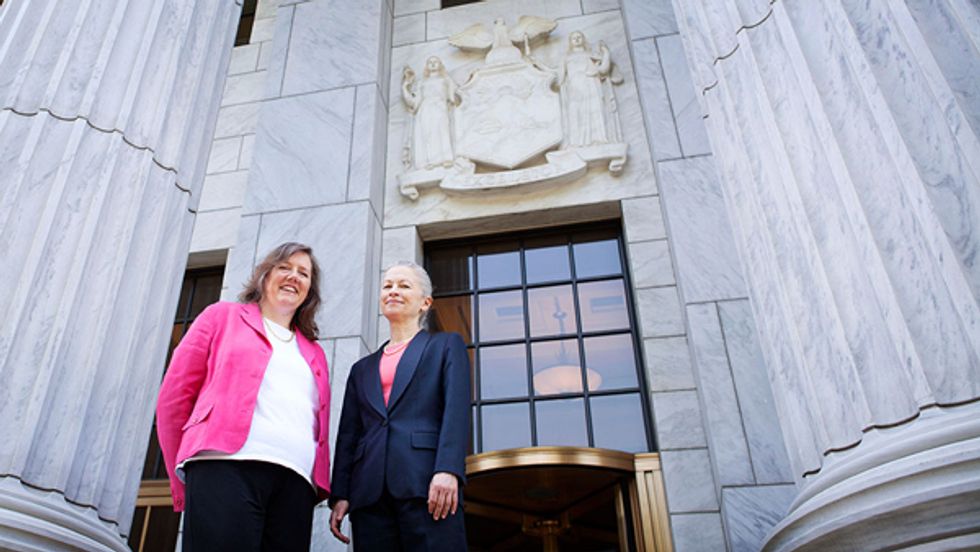 "Today the Court stood with the people of Dryden and the people of New York to protect their right to self determination. It is clear that people, not corporations, have the right to decide how their community develops," said Dryden Deputy Supervisor Jason Leifer. "This would not have been possible without the hard work of many of my friends and neighbors and our lawyers Deborah Goldberg of Earthjustice and Mahlon Perkins. Today's ruling shows all of America that a committed group of citizens and public officials can stand together against fearful odds and successfully defend their homes, their way of life and the environment against those who would harm them all in the name of profit."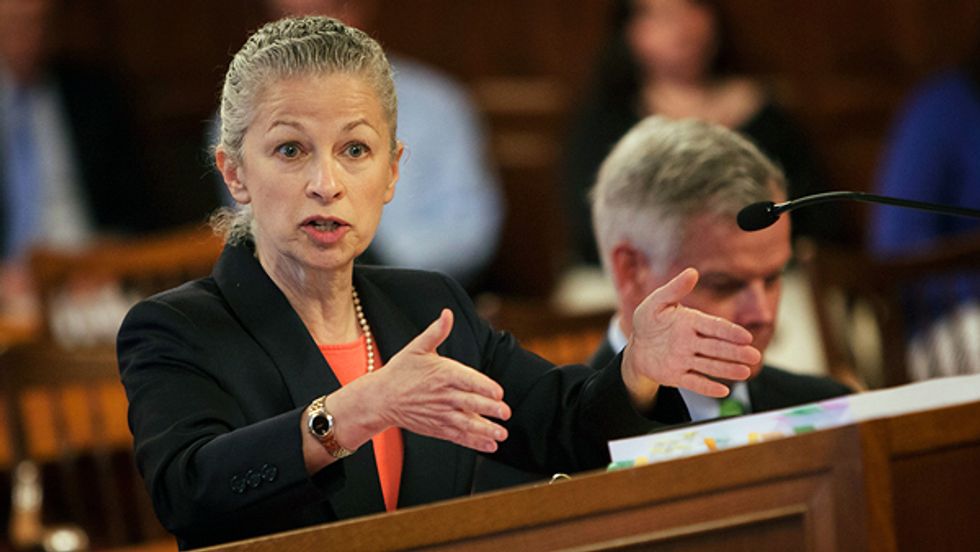 "This decision by the Court of Appeals has settled the matter once and for all across New York State and has sent a firm message to the oil and gas industry," said Earthjustice Managing Attorney Deborah Goldberg. "For too long the oil and gas industry has intimidated and abused people, expecting to get away with it. That behavior is finally coming back to haunt them, as communities across the country stand up and say 'no more.' Earthjustice is proud to have stood with, and fought on behalf of, one such community." 
Many other cities and towns in New York have been waiting for today's decision to establish bans or moratoriums of their own. The victory also gives legal authority to the more than 170 New York municipalities that have passed measures against fracking in their communities. Today's decision will also serve as inspiration for a growing number of localities in Colorado, Ohio, Texas, Pennsylvania and California that are hoping to stop the controversial drilling practice.
"Town by town, New Yorkers have taken a stand against fracking. Today's victory confirms that each of these towns is on firm legal ground," said Helen Slottje, an Ithaca-based attorney whose legal research inspired New York's local fracking ban groundswell and who was honored with the 2014 Goldman Environmental Prize. "The oil and gas industry tried to take away a fundamental right that pre-dates even the Declaration of Independence: the right of municipalities to regulate local land use. But they failed. The anti-fracking measures passed by Dryden, Middlefield and dozens of other New York municipalities are fully enforceable."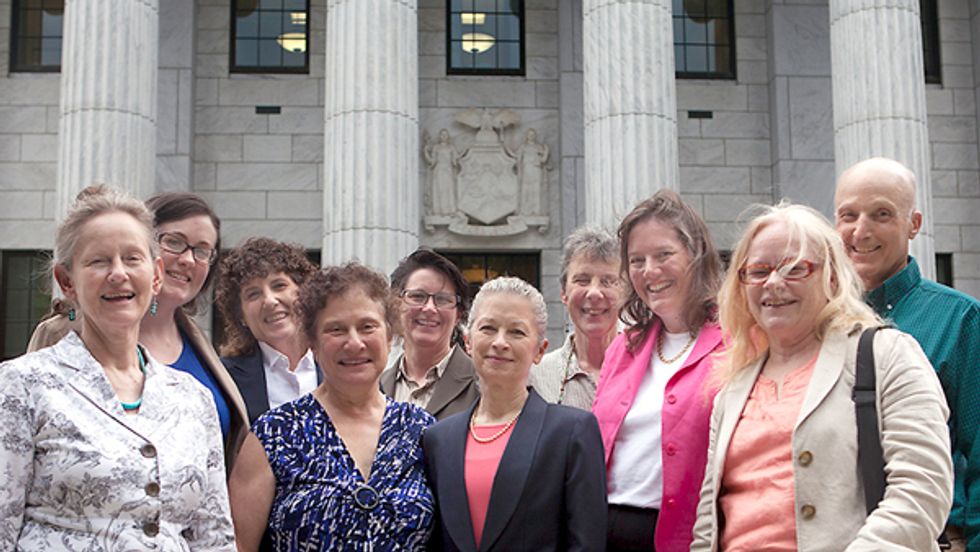 In response to the court's 5-2 decision, John Armstrong of Frack Action and New Yorkers Against Fracking said, "We applaud the court for once again affirming the right of New Yorkers to ban fracking and its toxic effects from their communities. As Chief Judge Lippman said, you don't bulldoze over the voice of the people. But water and air contamination don't stop at local boundaries, and Governor Cuomo must ban fracking statewide to protect our health and homes from the arrogant and inherently harmful fracking industry."
The case in Dryden has attracted nation wide attention and taken on special significance. More than 20,000 people from across the country and globe sent messages to the town board, expressing support for the town through the course of its nearly three-year legal battle. An Earthjustice video depicting the town's fight has garnered more than 80,000 views.
"We did it! This victory is for everyone who loves their town and will fight to the end to protect it," said Dryden resident Deborah Cipolla-Dennis. "I'm proud of my town and I'm proud of the people in Fort Collins, CO; Denton, TX; Santa Cruz, CA; and all the others who are standing up to the oil and gas industry." 
EcoWatch Daily Newsletter
Deserted view of NH24 near Akshardham Temple on day nine of the 21-day nationwide lockdown to curb the spread of coronavirus on April 2, 2020 in New Delhi, India. Raj K Raj / Hindustan Times via Getty Images
A Unicef social mobilizer uses a speaker as she carries out public health awareness to prevent the spread and detect the symptoms of the COVID-19 coronavirus by UNICEF at Mangateen IDP camp in Juba, South Sudan on April 2. ALEX MCBRIDE / AFP / Getty Images
By Eddie Ndopu
South Africa is ground zero for the coronavirus pandemic in Africa.
Its townships are typical of high-density neighbourhoods across the continent where self-isolation will be extremely challenging.
The failure to eradicate extreme poverty is a threat beyond the countries in question.
The outside of the Food and Drug Administration headquarters in White Oak, Md. on Nov. 9, 2015. Al Drago / CQ Roll Call
The U.S. Food and Drug Administration has approved the use of two malarial drugs to treat and prevent COVID-19, the respiratory infection caused by the SARS-CoV-2 coronavirus, despite only anecdotal evidence that either is proven effective in treating or slowing the progression of the disease in seriously ill patients.

Some
speculate
that the dissemination of the Antarctic beeches or Nothofagus moorei (seen above in Australia) dates to the time when
Antarctica
, Australia and
South America
were connected. Auscape / Universal Images Group / Getty Images
A team of scientists drilled into the ground near the South Pole to discover forest and fossils from the Cretaceous nearly 90 million years ago, which is the time when dinosaurs roamed the Earth, as the BBC reported.
The recovery of elephant seals is one of the "signs of hope" that scientists say show the oceans can recover swiftly if we let them. NOAA /
CC BY 2.0