Communities Across Ohio Take Action for Local Control Over Fracking Industry
Aug. 28, 2012 10:16AM EST
Energy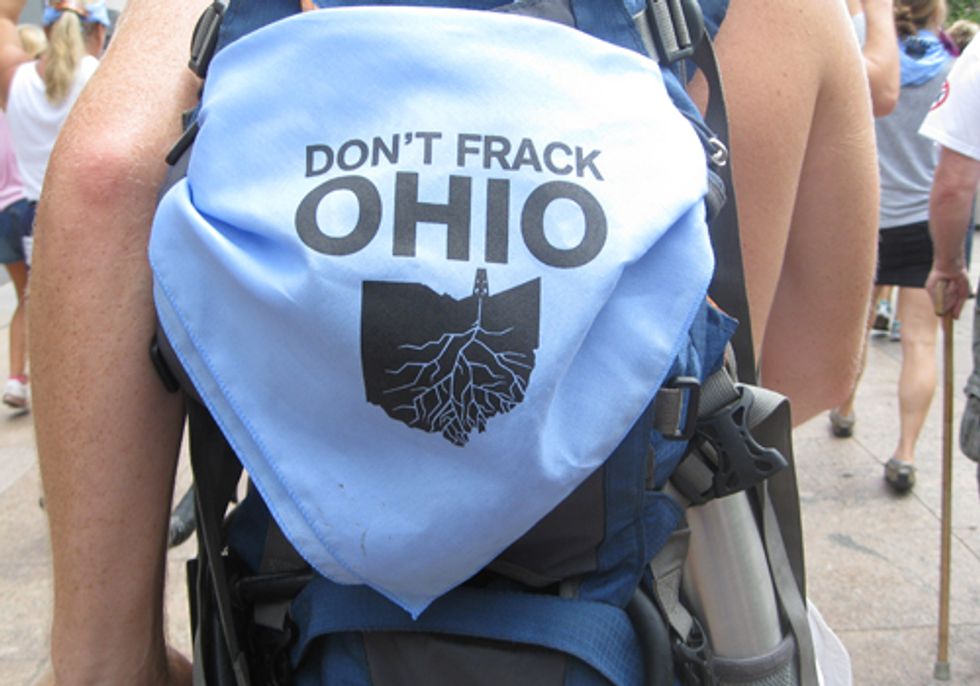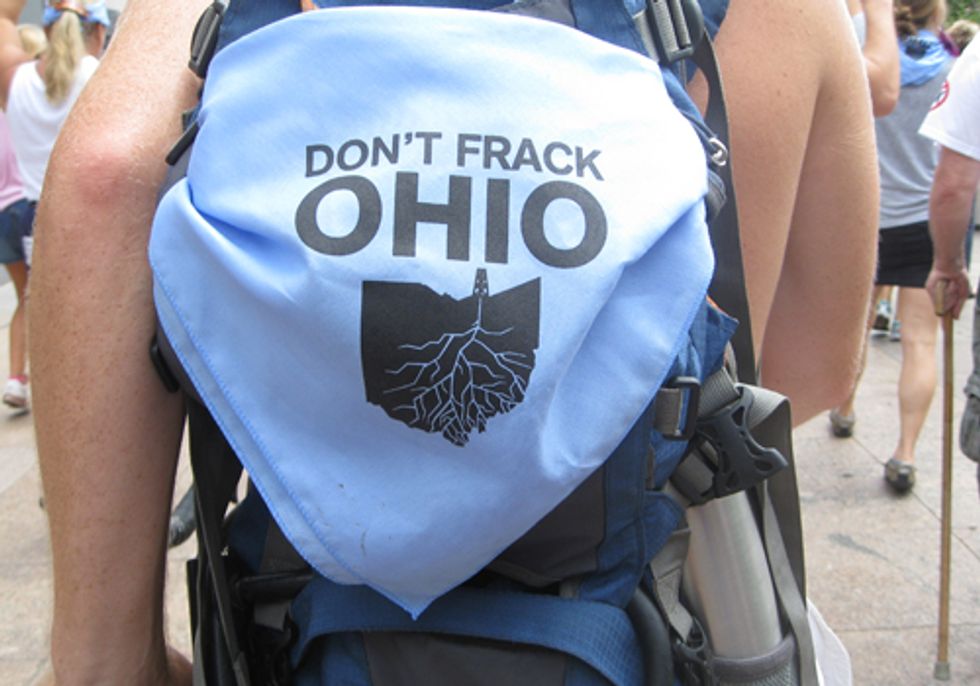 Communities across Ohio are launching an effort to work with their local officials to pass resolutions that affirms citizens' rights to clean water and air, acknowledges the dangers of hydraulic fracturing of shale gas and demand return of local community control.
The resolutions will be non-binding but the citizens' resolve to let local communities decide is steadfast. Increased awareness that the use of fracking technology is destructive to public health, the environment and economic stability has also led to the realization that this industry is destructive to representative government.
"Fracking the shale to extract oil and gas is a highly industrialized process that turns residential and farming communities into industrial zones. Our communities should have the right to decide what happens in their community and whether or not that is what they want," said Gwen Fischer, a member of Concerned Citizens Ohio.
As a result of legislation passed in Ohio in 2004, residents and local municipalities lost their ability to protect their communities from fracking gas wells, toxic injection wells, and other oil and gas operations. Sole authority over oil and gas operations in all Ohio communities was given to the Ohio Department of Natural Resources.
"The key to the solution lies in the people demanding that their local and state elected officials honor their oath of office to protect their health, safety and welfare," said Sandra Bilek, co-founder of Concerned Citizens of Medina County. "Local control needs to be returned and the elected leaders in Columbus need to start working for the people and return to Constitutional concepts that this country and state were founded on, not taking corporate dollars for corporate driven legislative decisions." 
"Citizens are waking up. Local elected officials are waking up. People are tired of being pushed around, led around and given the run-around by corporations," said Lou Giavasis, Plain Township board of trustee. "Corporations have not been given permission to tell us what to do or how we should run our cities, villages and townships. The lack of local control is an assault on 'we the people's' right to protect our own community politically, economically and environmentally,"
In an effort to ensure that their residents health, safety and property rights are protected municipalities are passing resolutions that highlight the importance of local control and community protection.
Over the next several months, community groups will be working to get these local resolutions passed. Concerned residents are taking action in every corner of the state and are striving to highlight the injustice of gas development and the need for self-determination.
Ohio Grassroots groups involved in this effort, include: Concerned Citizens of Lake Township, Concerned Citizens of Medina County, Concerned Citizens Ohio, Concerned Citizens of Summit County, Cuyahoga County Concerned Citizens, Defenders of the Earth Outreach Mission, Frackfree America National Coalition, Youngstown, Gas and Oil Drilling Awareness and Education, Licking County Citizens Concerned for the Environment and Public Health, Mothers Against Drilling In Our Neighborhoods, Stewards of the Land, SW Ohio No Frack Forum, and Williams County Alliance.
Visit EcoWatch's FRACKING page for more related news on this topic.
EcoWatch Daily Newsletter
Related Articles from EcoWatch