College Town Cuts Ties With TransCanada Over Keystone XL, Plans to Go 100 Percent Renewable
Mar. 05, 2015 03:28PM EST
Energy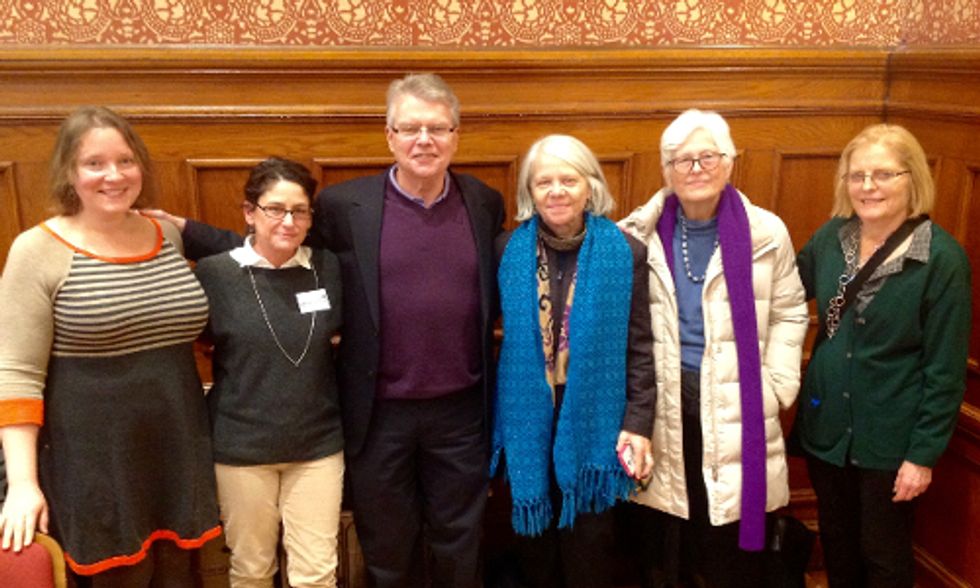 The battle over building the Keystone XL pipeline is having an impact far from its proposed route. One of those places is the city of Cambridge, Massachusetts, home to Harvard University and the Massachusetts Institute of Technology, a city of 100,000 known for its educated and engaged citizens.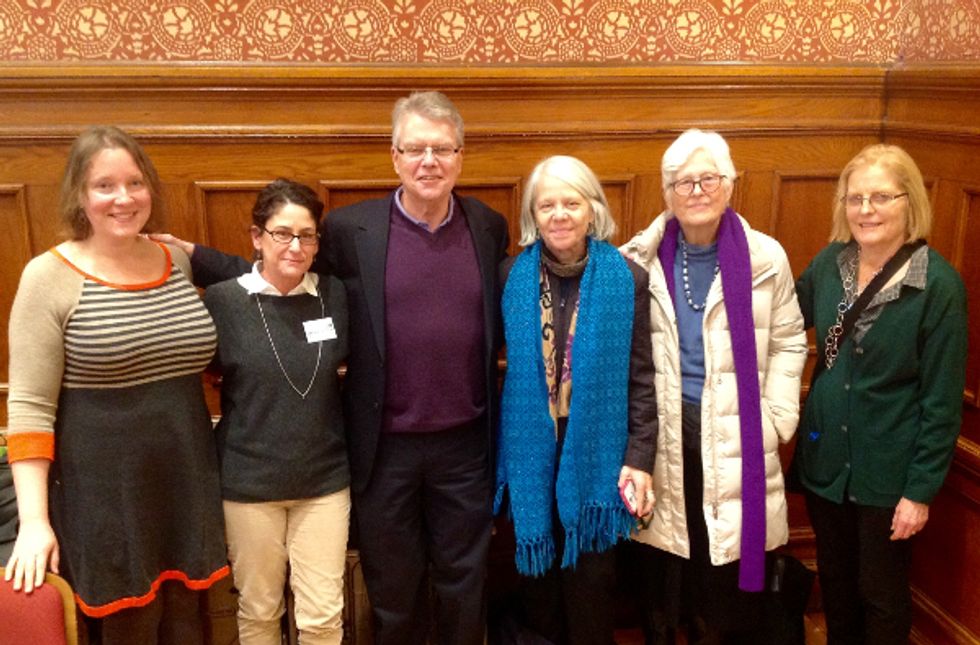 The city currently purchases the electricity that powers its municipal buildings from TransCanada, Keystone XL's parent company. But now its city council has passed a unanimous resolution advising city manager Richard Rossi not to do business with the company once its current contract expires at the end of 2015 and to look at acquiring the city's electricity from clean, renewable sources. The measure was sponsored by councillor Dennis Carlone.
In the distinctive language of such resolutions, Policy Order 18 made clear what motivated the demand for change, stating:
"Whereas: the City of Cambridge obtains electricity for municipal operations through a contact with TransCanada Corporation; and Whereas: TransCanada is the driving force behind Keystone XL, a proposal to create a 1,179-mile pipeline to deliver tar sands oil to the U.S.; and Whereas: Jim Hansen, director of NASA's Goddard Institute for Space Studies, has stated that the Keystone XL pipeline would mean 'game over' for the environment, because exploitation of tar sands oil would make it implausible to stabilize climate and avoid disastrous global climate impacts; and Whereas: it has come to the attention of the city council that our contract with TransCanada is set to expire at the end of the year; now therefore be it Ordered: that the city manager be and hereby is requested not to enter into any future contracts to obtain electricity from TransCanada; and be it further Ordered: that the city manager be and hereby is requested to investigate the possibility of entering into an agreement to obtain up to 100 percent renewable power for all municipal electricity needs."
In an email to constituents, Carlone said, "Let's end our dealings with TransCanada. The same logic that applies to the fossil fuel divestment campaign applies here—if TransCanada is going to continue with its business of extracting oil from tar sands, then we shouldn't be buying our electricity from them."
Carlone was referring to the Divest Harvard campaign, in which hundreds of students and prominent alumni such as Natalie Portman, Robert F. Kennedy, Jr., Cornel West and Bill McKibben are pressuring the school's administration to remove its endowment money from fossil fuel investments.
The policy order came out of a series of discussions Carlone had with Mothers Out Front, a two-year-old Cambridge-based grassroots advocacy group describing themselves as "mothers, grandmothers, and other caregivers who can no longer be silent and still about the very real danger that climate change poses to our children's and grandchildren's future." The group provided testimony at city council on behalf of the resolution.
"Our organization has a strategy for creating a clean energy future but we need your help," said Beth Adams, the mother of two young boys, in her testimony. "We are working on the ground to get individuals to weatherize their homes, conserve their energy and to switch to clean electricity. My family has made the switch, along with 100 other people in Cambridge including councillor Carlone. I am here tonight to ask for more bold climate action and leadership from the city of Cambridge to help us ensure a livable climate for our children and for future generations."
"I am extremely proud that we have this possibility for the city to take this bold step to say no to continuing our contact with TransCanada which is actual the corporation that has brought us tar sands and the Keystone XL pipeline which I've been protesting for several years now," added Mothers Out Front member Rachel Wyon. "We have an opportunity now to close down that end of that contract and open a new contract in a new era with clean, renewable energy. We need for Cambridge to be a leader, not only for Cambridge, but for the state and for the nation."
TransCanada spokesperson Sharan Kaur minimized the company's climate impact, telling the Boston Globe, "Regardless of the type of product we are transporting or the kind of energy we are producing, we will continue to do so safely and in an environmentally sustainable way."
Cambridge residents clearly don't agree.
"As a lifelong Cambridge resident and clean energy entrepreneur, I'm thrilled to see the city potentially making a real change in our energy supply," said Eric Grunebaum. "I hope we can move towards the front of the pack of U.S. cities which recognize the grave risks that climate disruption and destabilization poses. It would be a great thing for Cambridge to use its buying power to spur new renewable power generation, while at the same time removing our financial support from TransCanada which has demonstrated itself to be a bad actor in the growing movement to reduce our dependence on planet-cooking fossil fuels."
YOU MIGHT ALSO LIKE
Burlington, Vermont Becomes First U.S. City to Run On 100% Renewable Electricity
Public Utilities Should Embrace Renewable Energy Revolution, Not Get Run Over By It
EcoWatch Daily Newsletter