Billionaire Tom Steyer Launches Campaign to Rally Obama Supporters Against Keystone XL Pipeline
Jun. 21, 2013 10:41AM EST
Energy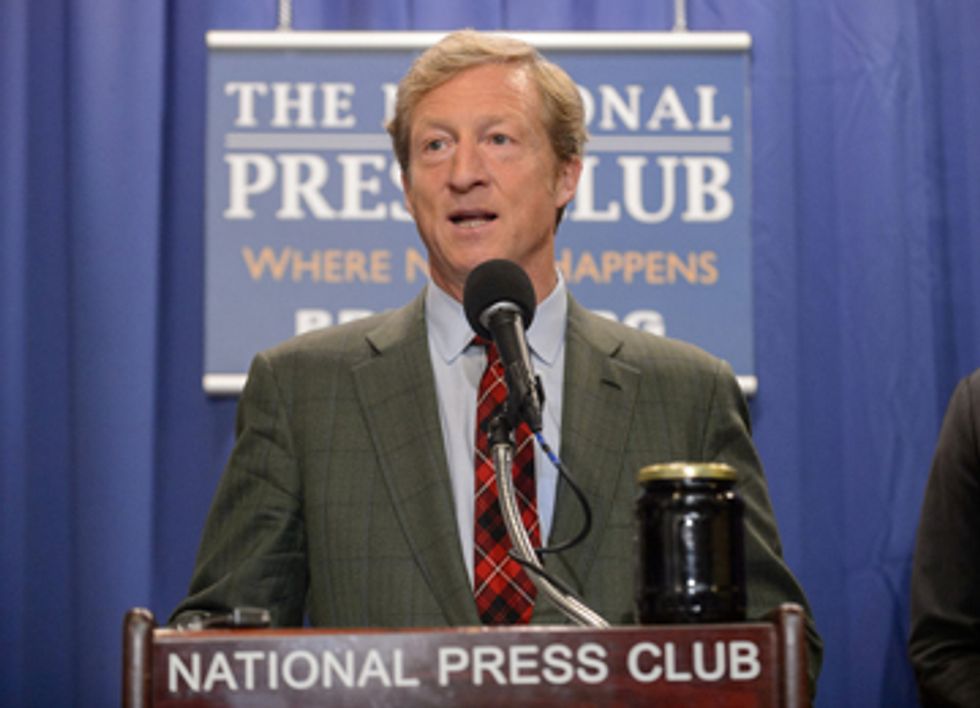 Yesterday at the National Press Club in Washington, DC, clean energy philanthropist Tom Steyer, President of CE Action, unveiled We Love Our Land, a first-of-its-kind digital campaign to engage President Barack Obama's online supporters, including Organizing for America members, in helping the Administration protect the public interest by rejecting the Keystone XL Pipeline.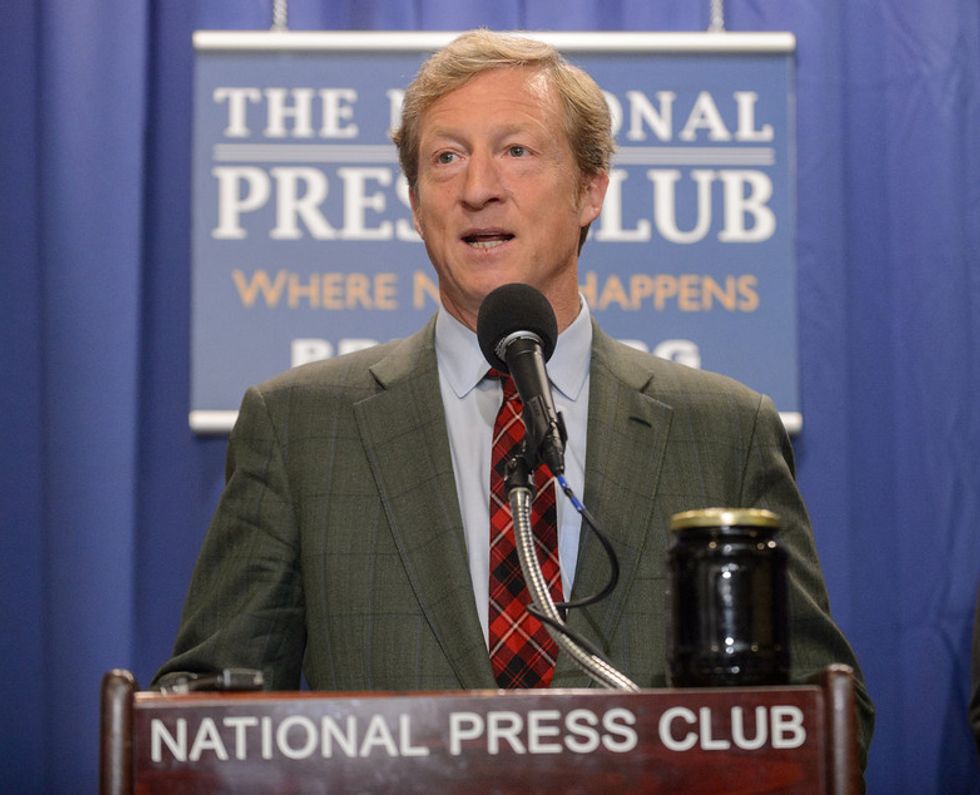 "President Obama is very smart. He understands our energy and climate crisis," said Steyer. "The arguments for Keystone were a house of cards, and that house collapsed weeks ago when local Canadian government officials withdrew their support for a Keystone alternative coming across their lands. We want voters to know the pipeline doesn't stand up against serious scrutiny. We're betting that they can help the President make the right decision and reject Keystone."
The digital campaign, which will run through next Labor Day, will use online petitions, videos and coordinated days of online action led by progressive bloggers who will be joining this effort, to rally the President's core supporters across Facebook and Twitter.
To demonstrate the dangers of the Keystone pipeline to American communities along its proposed route, Steyer commissioned the first-ever chemical analysis of tar sands oil collected from the March 2013 spill in Mayflower, AR. An independent laboratory analysis conducted by Environmental Working Group found seven highly toxic substances: benzene, toluene, ethylbenzene, 1,2,4-trimethylbenzene, xylene, chromium and lead. Rev. Ron Stief of the United Church of Christ poured out a sample of the oil to give attendees an idea of what it might be like to have the thick, sticky noxious-smelling substance spilled in their community.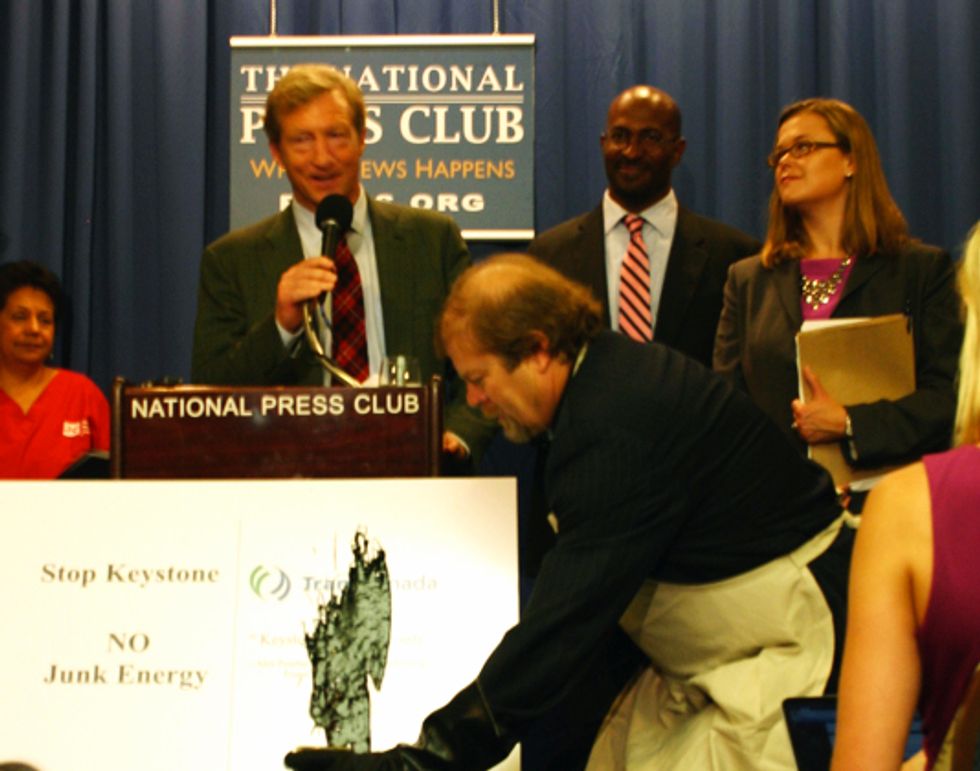 Sierra Club
.
Steyer also premiered a video featuring testimonials from the Mayflower community to highlight the health and environmental damage that spilled tar sands oil has caused to their community.
"We need to let Americans know how much damage pipelines like Keystone can have on our communities, on people's health and our kids' future," said 28-year Mayflower resident Genevieve Long, who originally planned to participate in the event, but had to change plans due to ongoing medical appointments following the March oil spill. "The oil ran right through the middle of Mayflower, past the school and the senior center. It was thick, you could see the chunks of tar sands and it smelled awful. Who's going to want to buy a contaminated property in our town now?"
Steyer was joined by a diverse group of environmental, faith and minority leaders in demonstrating the dangers of the Keystone pipeline and rallying the President's supporters to reject the project: Gene Karpinski, League of Conservation Voters; Susan Casey-Lefkowitz, NRDC Action Fund; Leslie Fields, Sierra Club; Van Jones, Rebuild the Dream; Patrick Carolan, Franciscan Action Network; Rev. Ron Stief, United Church of Christ; Rose Berger, Sojourners Magazine/Sojourners Creation Care Campaign; Former Sen. Timothy E. Wirth; Suzan Shown Harjo, Morning Star Institute; Andrew Nazdin, Power Shift; Rev. Lennox Yearwood, Hip Hop Caucus; Ellen McNulty, National Wildlife Federation; Marianne Comfort, Sisters of Mercy of the Americas; and Conn Nugent, The H. John Heinz III Center.
Visit EcoWatch's KEYSTONE XL and TAR SANDS pages for more related news on this topic.
——-
EcoWatch Daily Newsletter
Recent Stories from EcoWatch