9 Quotes About Animals in Captivity That Could Change The Way You Think About Zoos
Jun. 14, 2014 10:00AM EST
Animals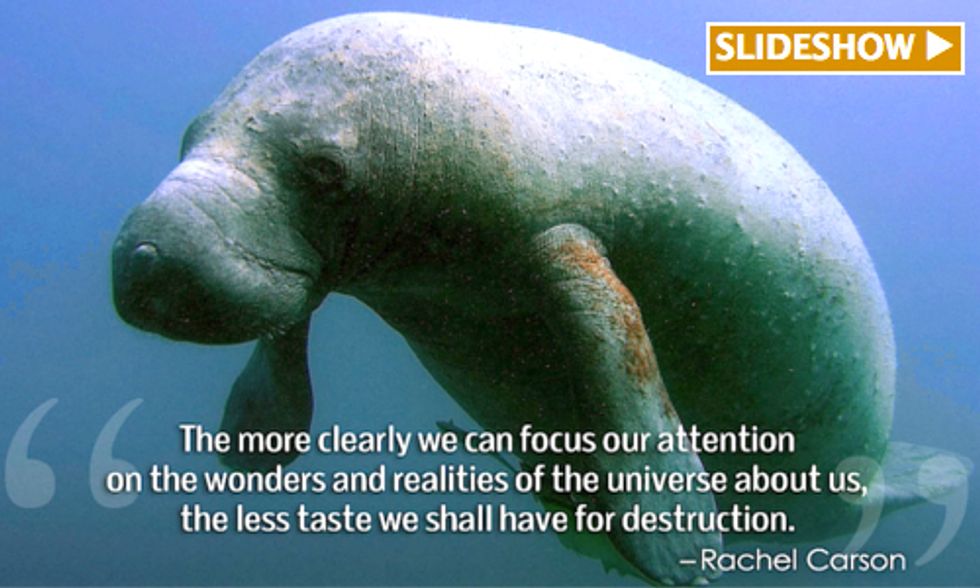 June is National Zoo and Aquarium Month, but we don't think this is any reason to celebrate.
Aquariums and marine-mammal facilities are built on the suffering of intelligent, social beings who are denied everything that is natural and important to them. In the wild, orcas and members of other dolphin species work cooperatively, form complex relationships, communicate using distinct dialects, and swim up to 100 miles every day. In aquariums and marine parks, they are forced to swim in circles in small barren concrete tanks and compelled to perform meaningless tricks for a reward of dead fish.
The zoo community regards the animals it keeps as commodities, and animals are regularly bought, sold, borrowed, and traded without any regard for established relationships. Zoos breed animals because the presence of babies draws zoo visitors and boosts revenue.
Read these quotes from some big thinkers who have had an opinion on the issue:
[slideshow_deploy id='346878']
Proponents of zoos like to claim that zoos protect species from extinction, but they neglect less popular species that also need to be protected. While confining animals to zoos keeps them alive, it does nothing to protect wild populations and their habitats.
EcoWatch Daily Newsletter